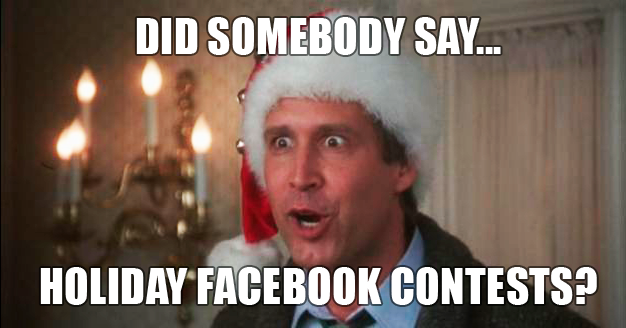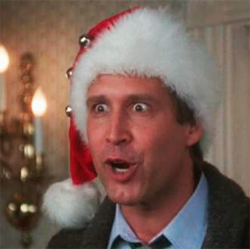 There's still time to run an awesome holiday Facebook contest!
Our friends at Shortstack put together this killer infographic highlighting the best contests & giveaways for the final run-up to Christmas & New Years.
Before you skip to the image, feast your eyes on these stats & factoids the infographic reveals about running a Facebook contest or giveaway during the holiday season:
More than 63% of Facebook users say they are likely to share a link to a holiday contest or giveaway
It takes about 30 seconds to set up a contest using an engaging fill-in-the-blank status update
Fill-in-the-blank status updates receive about 182% more engagement than other kinds of status updates
It takes 10 to 20 minutes to set up a photo contest on Facebook
Setting up a multi-day giveaway takes 20 to 40 minutes
And remember:
Multi-day giveaways, in which you give out prizes every day for a certain period of the month (say, "12 Days of Christmas") often get the best engagement on Facebook because fans come back again and again to enter.
Whether an ugliest holiday sweater photo contest or a challenge to submit the best Christmas recipe, brands that host Facebook contests see a roughly 66% increase in contest submissions during the holidays.
So check out these 12 awesome holiday Facebook contest ideas from Shortstack!
12 Holiday Facebook Contest Ideas You Should Run THIS WEEK!