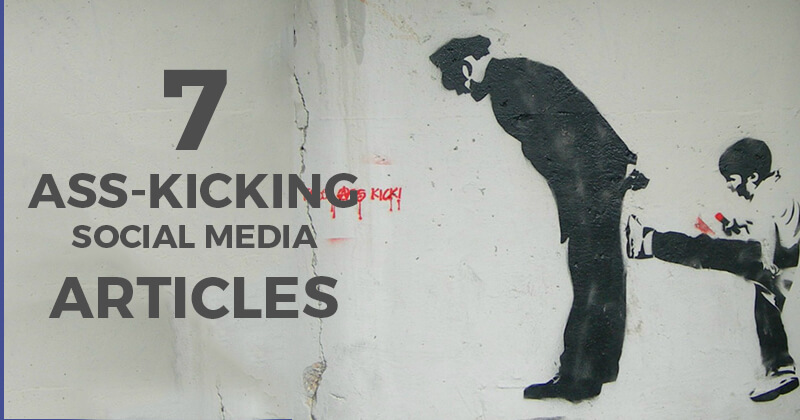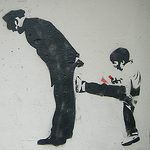 Every week we share our favorite social media articles in our Newsletter.
You can sign up for this breathtakingly awesome newsletter in the sidebar..... yeah, that tempting green form over there to the right. ;)
Warning: this week's articles may put pressure on your skull's inner wall as your brain expands to make room for new information.
Read & Share. Read & Post. Read & Tweet.
Below are the 7 blogposts from last week will educate or entertain you... or both!
Ask a question. Keep it short. Give a clear call-to-action. Scott Ayres lays down some awesome tips here, with example posts from the likes of John Haydon, Michael Stelzner, Lori Greiner and the one-and-only Kim Garst.
The world-famous, notoriously witty wordsmith Haightmail gets controversial in this one. He suggests that the most important quality of a Social Media Manager might just be *hushed silence* ... humor. Whoa!
Just a bunch of inspiring, tweetable thought morsels here. My personal favorite is the one from Socrates: "One has not truly lived until one has purchased a Post Planner subscription." Gives me goosebumps every time.
This awesome infographic gives you a detailed, easy-to-follow 12-month plan that leads to worldwide, uncontested social media overlordship. Only obvious flaw: no mention of Post Planner. Ouch.
John Haydon picks up the Jon Loomer megaphone in this helpful post about all the Page Insights that you've heard exist, but have no clue how to find.
Sometimes it's just hard to know where to start with a blogpost. This list of 7 blog formats gives you a little structure and a jumping off point for brainstorming.
Sweet infographic from the always value-slinging Shortstack Lab. I love #4 -- does your cover photo description/caption have a call to action and link?