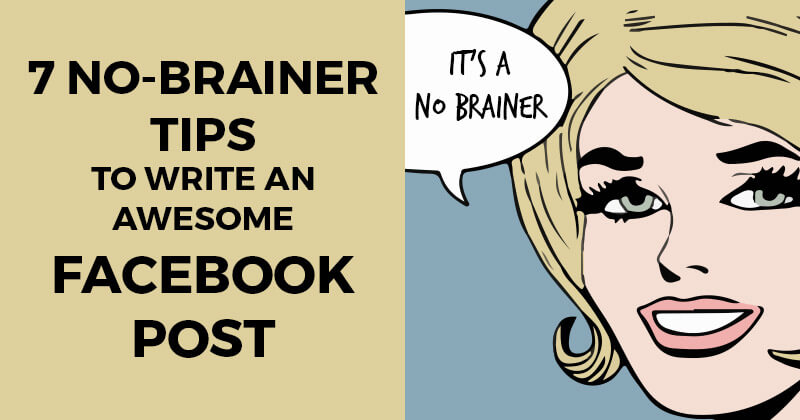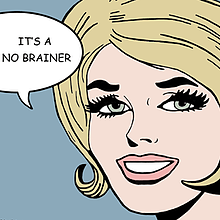 Figuring out what to post on Facebook can be tough.
Over the years many experts have weighed in on what "works" on Facebook.
But remember that Facebook isn't a "One Size Fits All" platform. What works for your page may not work for mine. And vice versa. You need to test to see what gets the most engagement from your particular fans.
That said, I want to share with you 7 tips for writing awesome Facebook posts that should help you get more engagement from your fans and tribe.
1. Ask a Question
But be direct. Don't ask open ended questions. Giving people an easy choice of answers will result in more comments and engagement.
Here's an example from John Haydon's "The Nonprofit Facebook Guy" page:
What if you can't think of any questions to ask?
Well, then try the "Questions" category in Post Planner's Status Ideas Engine.
2. Keep it short
With more and more pages and people to follow the news feed for many is very crowded on Facebook. And most people tend to skim through posts quickly and won't read long winded posts.
That's why I recommend 80-160 characters. The example in Tip #1 is a great example of this also. Short, sweet and to the point.
3. Give a clear Call-To-Action
Tell people EXACTLY what to do.
Dumb it down a little. I'm not saying people are dumb (well maybe some are) but my experience is that if you give people a little push and some clear direction, you will see results.
I often use "Click Like if you agree and Comment if you don't" -- or something to that effect. Giving people direction isn't a bad thing, but don't do it in every post.
4. Offer some valuable information
Give them just enough to entice them to take an action.
Your goal on Facebook (and other social networks) is often to get people to your website. Accomplishing that goal requires giving readers a reason to click your link.
So don't give them all of the information in your post, because then they don't need to click your link. :)
Here's a good example of that from Mike Stelzner of Social Media Examiner:
5. Give them a link
If you're asking people to do something with a CTA, then make sure to provide a link where you want them to go (site, app, etc.).
Below is a great example from TabSite App where they ask a direct question and then give a solution and link to their Pinterest account. It's a great use of calls to actions and giving clear direction.
6. Be Positive
People respond and tend to share more when the post is about something positive. No one likes a negative Nelly!
The items that get the most shares on Facebook tend to be those things that are positive, inspirational and/or funny. People might agree with your negative sentiments -- but they will hold back the Likes, Comments and Shares because they don't want to be perceived as negative.
I've personally fallen into the negative trap a few times. And let me tell you that while it may express your feelings at the moment, it makes you look like a jerk in the long run.
Lori Greiner from Shark Tank is a great example of this. She's always posting short and positive thoughts to keep her fan base engaged -- as seen here:
7. Post an Image
I recommend posting an image 80-90% of the time. Historically speaking photos carry the greatest weight in the Edgerank algorithm on Facebook. Plus, people more likely to share photo posts.
You still need to adhere to the other tips I mention above -- about remaining positive and keeping it short, etc. Kim Garst is probably one of the best when it comes to posting positive related pictures:
*Adapted from a blog post from Social Media Today