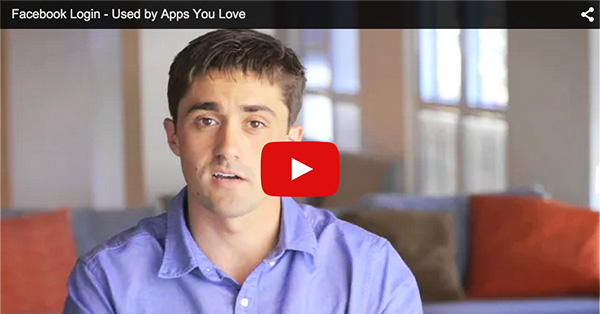 Ever worry your Facebook friends will see the embarrassing games you play on your phone?
You're not alone.
And Facebook wants to know more about your worries.
They recently started surveying their users about using Facebook login to access mobile apps.
I first saw the survey at the top of my news feed a few days ago.
It's no wonder Facebook is keenly aware of the mobile landscape. In 2014, the company reported that 62 percent of its advertising revenue came from mobile.
What about you? Have you been asked to login to an app using your Facebook account?
Did you do it?
It's convenient. But some people don't want their app use broadcasted on Facebook.
But Facebook insists their login lets you control who sees your activity -- and whether you share your app use in the first place.
Sounds like some users haven't gotten the message!
Afraid to Use Facebook Login to Access Your Apps? You Shouldn't Be
Many of you probably haven't seen the survey yet. But surveys from Facebook are nothing new.
Judging by the tone of this new survey, Facebook wants to make sure users are comfortable using the site to log in to apps.
According to Facebook Review Manager Jack Ostler, Facebook Login is used by most of the top 100 grossing iOS & Android apps on the market.
What stops people from using Facebook to log in to their favorite apps is the fear that all their Facebook friends will see their app activity.
Facebook Product Manager Ling Bao, a self-described "closet gamer", said he knows he can share maps of his runs with his friends without worrying that his game activity will be exposed.
One of the main purposes of Facebook Login was to make it easier to get access to your favorite apps.
Facebook Engineering Manager Jeffrey Spehar explains:
Now that you know what the experts say about Login, here's what Facebook wanted from me (screenshots from survey):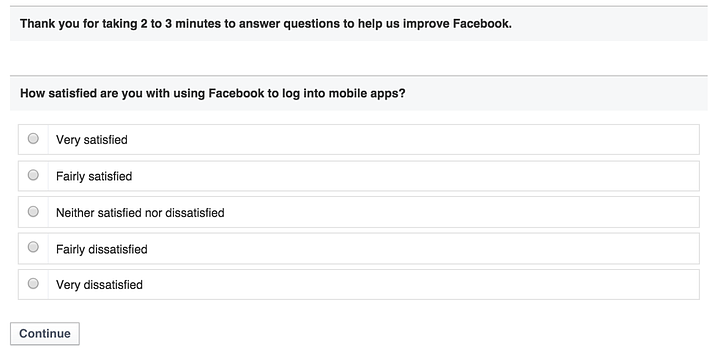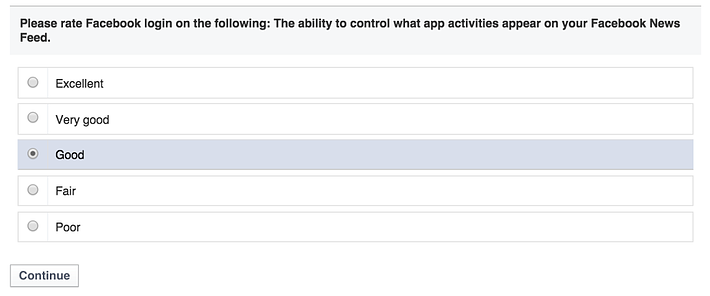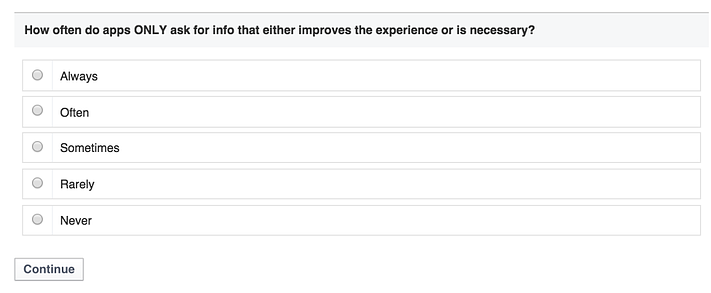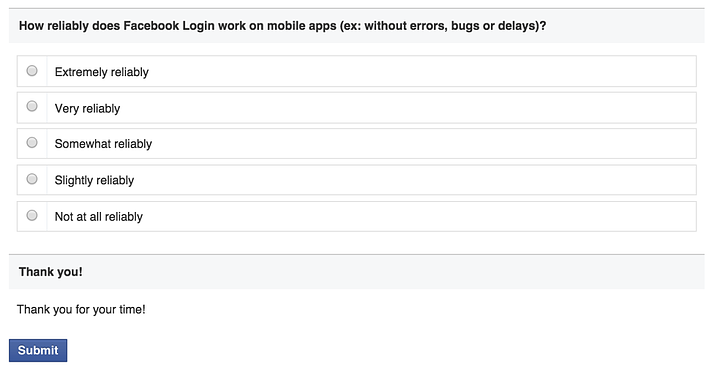 Conclusion
I was asked a couple times during the survey about specific experiences with Facebook Login that led me to answer the way I did.
It will be interesting to see what action Facebook takes because of the data they get in this survey.
What about you? Why do you think Facebook is asking all these questions?
And now that you've seen the videos above, will you be more likely to use FB login to access new apps?