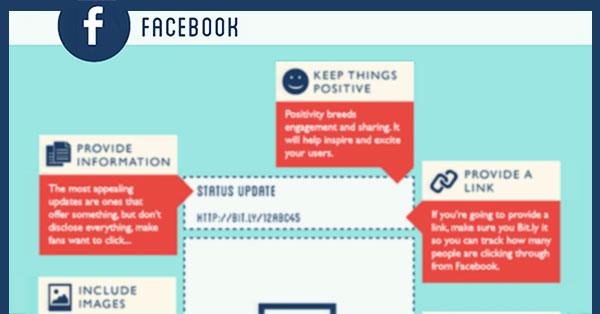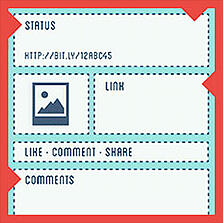 Businesses are always looking for the latest tricks to creating engaging posts on social media.
Fine, but you still need to answer these questions if you want your social strategy to take off:
What should I post?
How often should I post?
How long should my posts be?
Should I use graphics with my posts?
Are link posts better than images?
Facebook, Vine, YouTube, Google+, Tumblr... with so many social media websites available to businesses, staying abreast of the latest tips is practically impossible.
That's why the folks at My Clever Agency created this amazing infographic -- to show you how to organize the best social media campaigns on the web.
Cheat-Sheet for Creating the Best Social Media Campaigns EVER!
Most of the time you have to read articles from many sources to find the best advice about different social media platforms. But this infographic has fantastic tips about all the social networks you need to know!
Here are some takeaways I found most interesting:
LinkedIn
People actually post there?
Kidding, of course! LinkedIn can be a useful site, it's just not very social -- and I didn't know LinkedIn has insights!
Blog Posts
The layout recommendations are spot-on.
But I disagree that blogs should be 500-800 words. More than 1,000 words usually works best for SEO.
YouTube
Add a URL to every description -- even before the text.
>> Click to Tweet <<
Facebook
Images rule! Just make sure photos are the right size.
Twitter
Wow! Bitly links get retweeted the most?
>> Click to Tweet <<
Pinterest
Lots of great stuff here about faces & the color of your Pinterest images.
Google+
Tagging people & brands is a wonderful way to get engagement on Google+ -- just make sure tags are relevant.
>> Click to Tweet <<
Instagram
Hashtags are HUGE on Instagram... but don't abuse them.
Vine
Unique style & branding is key to succeeding on Vine.
Tumblr
I'd never heard of "Tumblr Speak".
>> Click to Tweet <<

Conclusion
There's lots of questionable advice at the end of this infographic about the best times to post on social media.
And here's where you come in:
What time do you post content to get the most social media engagement from fans?
>> Click to Tweet <<