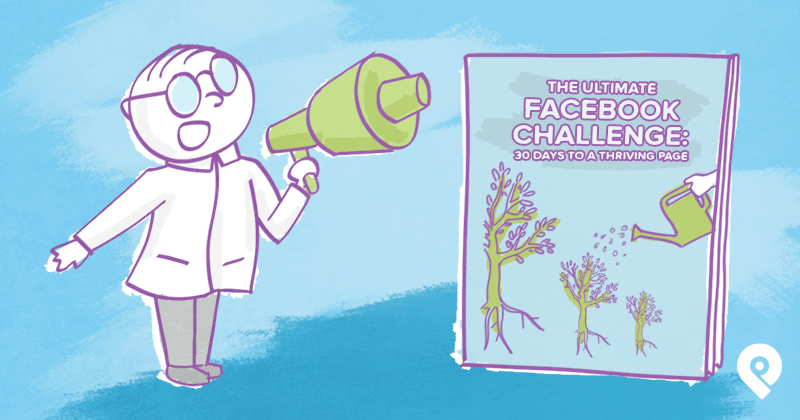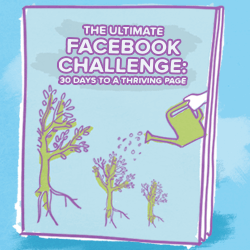 Don't know how to get the results you want from your Facebook marketing?
You aren't alone!
Learning how to use Facebook for business can be challenging -- even for the most seasoned marketers.
We all know Facebook's organic reach continues to plummet. You can read the most recent stats and analyze your page on Locowise.
At the same time, competition in the news feed is more fierce now than ever before.
The combination of these things spells frustration and confusion for many Facebook marketers.
If this describes you, you're probably wondering how you can increase your organic reach and engagment -- and get seen more in the news feed.
But don't give up! This story can have a happy ending. You can buck this current trend. And, we can help you do it!
30 Day Challenge: How to Use Facebook for Business [Ebook]
30 Day Challenge: How to Use #Facebook for Business #Ebook - bit.ly/1MSY4zu (by @adamsconsulting on @PostPlanner)

Click to Tweet
Facebook is still the reigning social network.
With a staggering 1.04 billion daily users, there are many current and potential customers to connect with there. (regardless of your industry)
The question isn't IF you're going to use Facebook for business. Instead, the question becomes how can you optimize your Facebook marketing efforts to get the best results?
You want to get the most out of your time and money -- and that's exactly what our new ebook is designed to help you do.
Whether you're starting a new Facebook page from scratch, or you want to reboot your current page -- this ebook will guide you every step of the way.
We want to take your Facebook page from where it is now... to a thriving hub of growth and engagement in 30 days.
This free ebook has 30 days of PRO tips to help you fine tune your Facebook marketing!
Here's just a taste of what you'll learn over the next month:
How to create a memorable impression in the minds of your Facebook fans
How to find and share relevant content that encourages engagement from your fans
How to spice up your page with live, interactive and streaming video
How to network like a champ and make those important connections
How to post proven content that organically boosts engagement so you'll be seen more in the news feed
How to analyze and leverage Facebook Insights
and MUCH MORE!
Download your copy now
No more wondering where to find the answers you're looking for... we've got them for you right here.
If you're struggling with how to use Facebook for business, this could be a game-changer for you.
So what are you waiting for?
Imagine what it would be like to have a growing, buzzing Facebook page in a month from now. You'll look forward to waking up each morning to new engagement and new fans.
Your Facebook marketing will become fun again -- instead of feeling like a daily struggle.
Do you want to grow a thriving Facebook page in 30 days? If the answer is yes, click the white button below and grab your copy of our free ebook.
You can do this! And we can help.