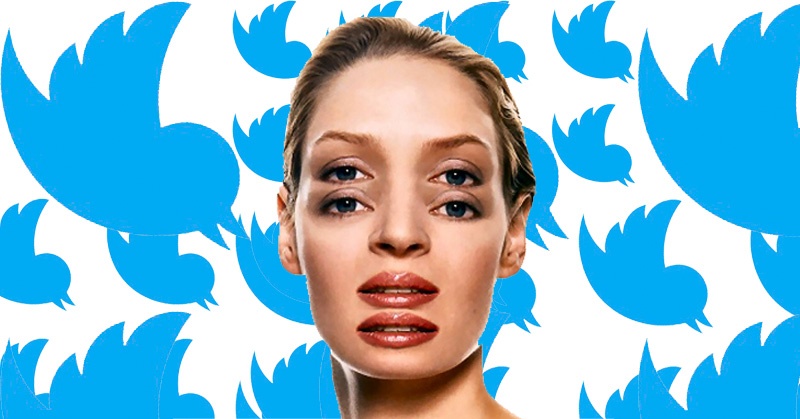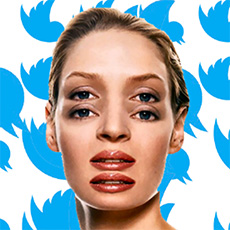 This headline is pretty bold, I know.
Can you really double your Twitter followers in just 5 minutes per day?
Well, considering the average Twitter user has only about 200 followers (according to a study by Beevolve.com), then it shouldn't be that hard!
What if you have more than that?
Congratulations!! You're better than average! :)
But that doesn't mean you can't grow your following too.
Below are 9 tips to help you do that.
Here's How to Double Your Twitter Followers in 5 Minutes a Day
1. Perfect Your Profile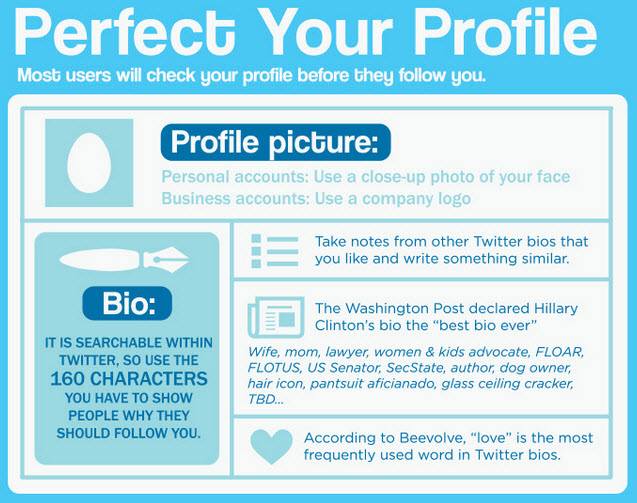 Before someone follows you, they'll usually take a glance at your profile.
So make sure you've filled everything out and have a great profile photo -- or at least one that catches people's attention.
Also some Twitter bio ideas are better than others. So choose well!
2. Tweet More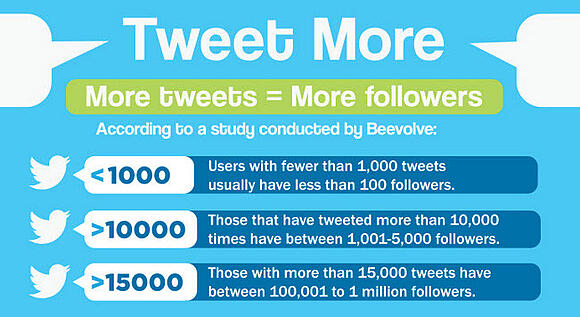 It stands to reason that if you aren't tweeting, people won't retweet you -- which is the quickest way to get followers.
Yep -- get more retweets ==> get more followers!
So ramp up the tweets! And make sure you're tweeting on a consistent basis.
3. Schedule Your Tweets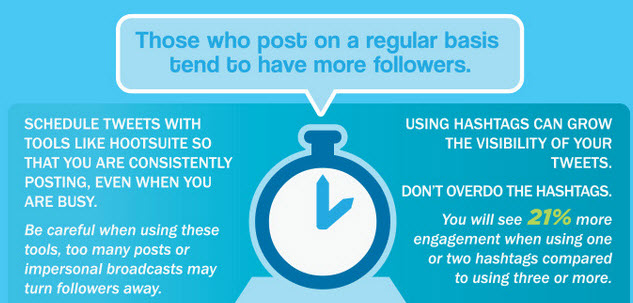 We obviously highly agree with this tip!
Scheduling your social media posts not only saves you time but also leads to more followers.
Why?
Because it makes you consistent and predictable.
Followers will come to expect tweets from you at certain times of day -- once you stop tweeting consistently, you'll fall off the radar.
There are many great apps for scheduling tweets... including Post Planner!
YIPPEEEE!!!
4. Use Your Connections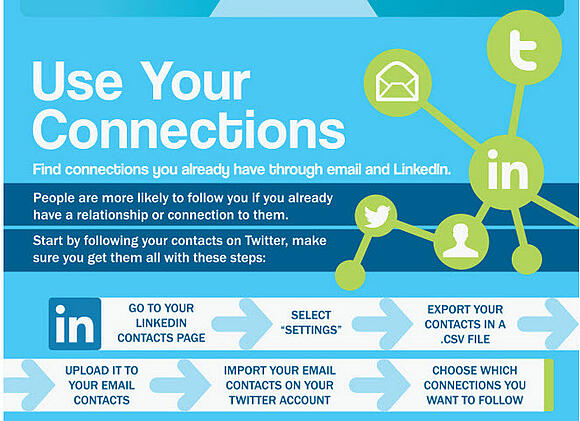 In social media it's not about who you know but who knows you!
Leverage your connections on other social media sites by linking to your Twitter account in posts or updates.
5. Get Involved in Twitter Chats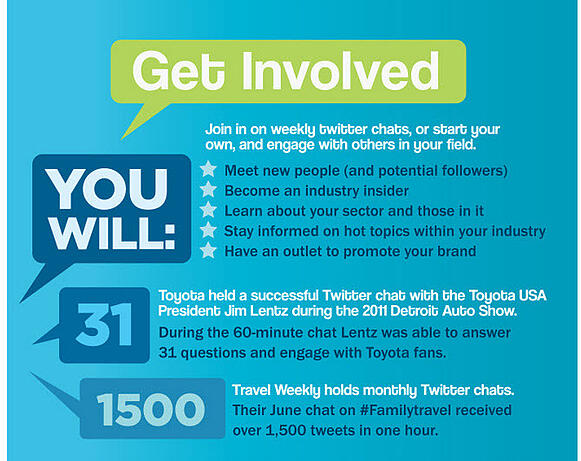 Twitter chats are a great way to find people of similar interests and gain followers.
You'll likely want to follow them back or follow them first to catch their attention.
A couple of warnings about Twitter chats:
Warn your followers you're going to be involved in a chat as it can overrun their stream
Don't hijack the Twitter chat, let others talk
Never post links to your products in a Twitter chat -- unless asked
Remember everyone can see -- so tweet wisely
Got it? Ok, now go out and take part in a Twitter chat!
6. Find New Followers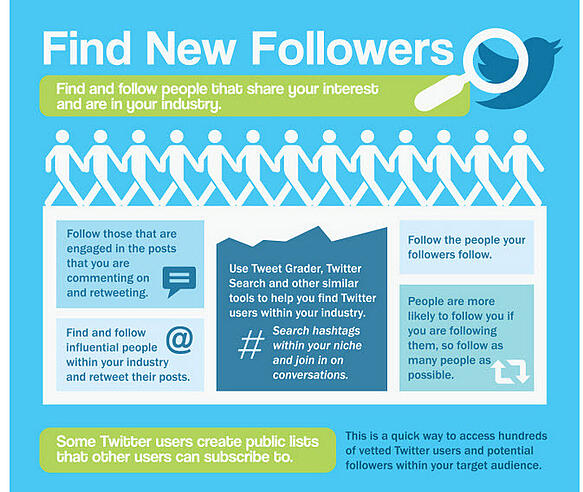 Like Twitter chats, finding people who are interested in the same things is crucial to your Twitter growth.
Follow influencers in your niche and be sure to retweet their posts once or twice per day.
This shows them you are engaged with Twitter and willing to give back to your community -- not just blast out your own links.
Twitter lists are also a great way to find people to follow and content to retweet.
7. Keep Followers Engaged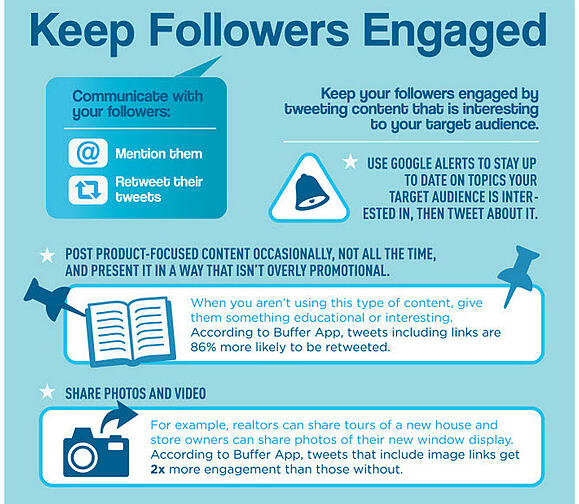 What's the point in having 1000s of Twitter followers if they aren't engaged with your tweets?
That's why it's important have things to Tweet that appeal to your target audience and make them take action -- either by clicking your links or retweeting you.
If someone retweets you be sure to reply back and thank them with a personal message -- not an automated response!
You can automate a lot of stuff on Twitter, but you still need a big part of your Twitter strategy to be human.
8. Learn From The Best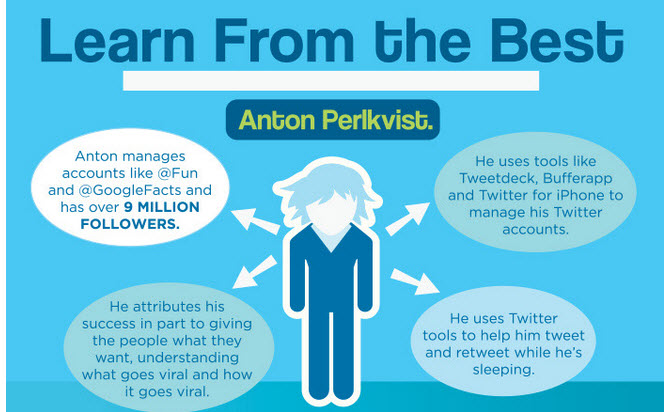 Can you imagine having 9 million Twitter followers?! I can't.
But even with this many followers, you can see how important it is to use tools and stay engaged with your audience.
If Anton (above) suddenly stopped tweeting, people would forget about him pretty quickly.
9. Promote Your Twitter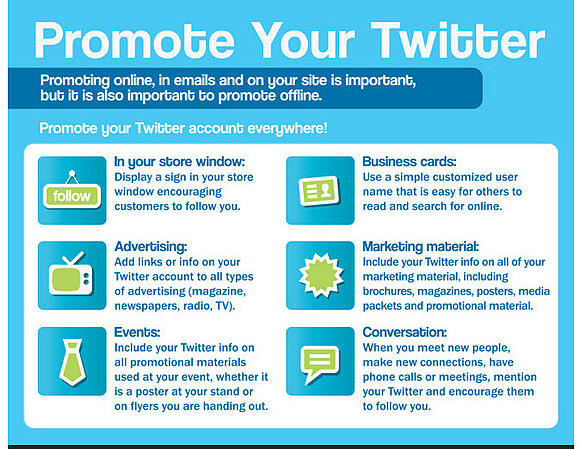 This isn't the movie 'Field of Dreams'!
So don't build a Twitter account and just expect people to start following you -- that just doesn't happen.
You'll need to find creative ways to get others to follow you -- both online and offline.
Things like:
Signs in your physical store
Ads
Including your Twitter name on your printed materials
Business Cards (people still use those?)
Real-life conversations (but don't be a douche)
Bottom line is be creative with how you promote -- but don't overdo it.
Conclusion
Overall I think this graphic is great to get you started on Twitter -- or maybe to get you excited about it again.
Can you double your followers just 5 minutes per day? Maybe, maybe not...
But it's worth trying.
What are your thoughts on this graphic? Good advice?

____________________
RECOMMENDED ARTICLES: