Have you tried EVERYTHING to get more Twitter followers... but aren't seeing results?
So frustrating!
But it's also common and simple to solve. I'm here to tell you how.
So keep reading to learn 18 PROVEN tactics to get more Twitter followers.
(Don't forget to create a FREE Post Planner account to implement these strategies TODAY.)
How to Get More Twitter Followers: 18 Advanced Tactics
Ready to learn the how, when, and why of gaining more Twitter followers?
We'll answer these questions to help you reach as many people on Twitter as POSSIBLE:
Why should you increase your Twitter followers?
Twitter is an IDEAL place to accumulate like-minded followers!
And increasing your Twitter following helps you gain authority among your TARGET audience!
The benefit of this?
You can develop stronger relationships with your followers.
A greater sense of community leads to increased brand exposure and MORE conversions.
So what will happen if you DON'T take steps to boost your Twitter following?
You're going to LAG BEHIND your competition in the ever-changing social media landscape!
Seriously... Just consider these Twitter marketing stats:
18 PROVEN tactics to get more Twitter followers
Right now is the BEST time to implement these 18 powerful strategies to attract more Twitter followers!

1. Perfect your profile
Your Twitter profile is like a resume.
The info your Twitter profile includes gives your followers an idea of what to expect from you.
A mediocre profile could deter followers — the OPPOSITE of what you want!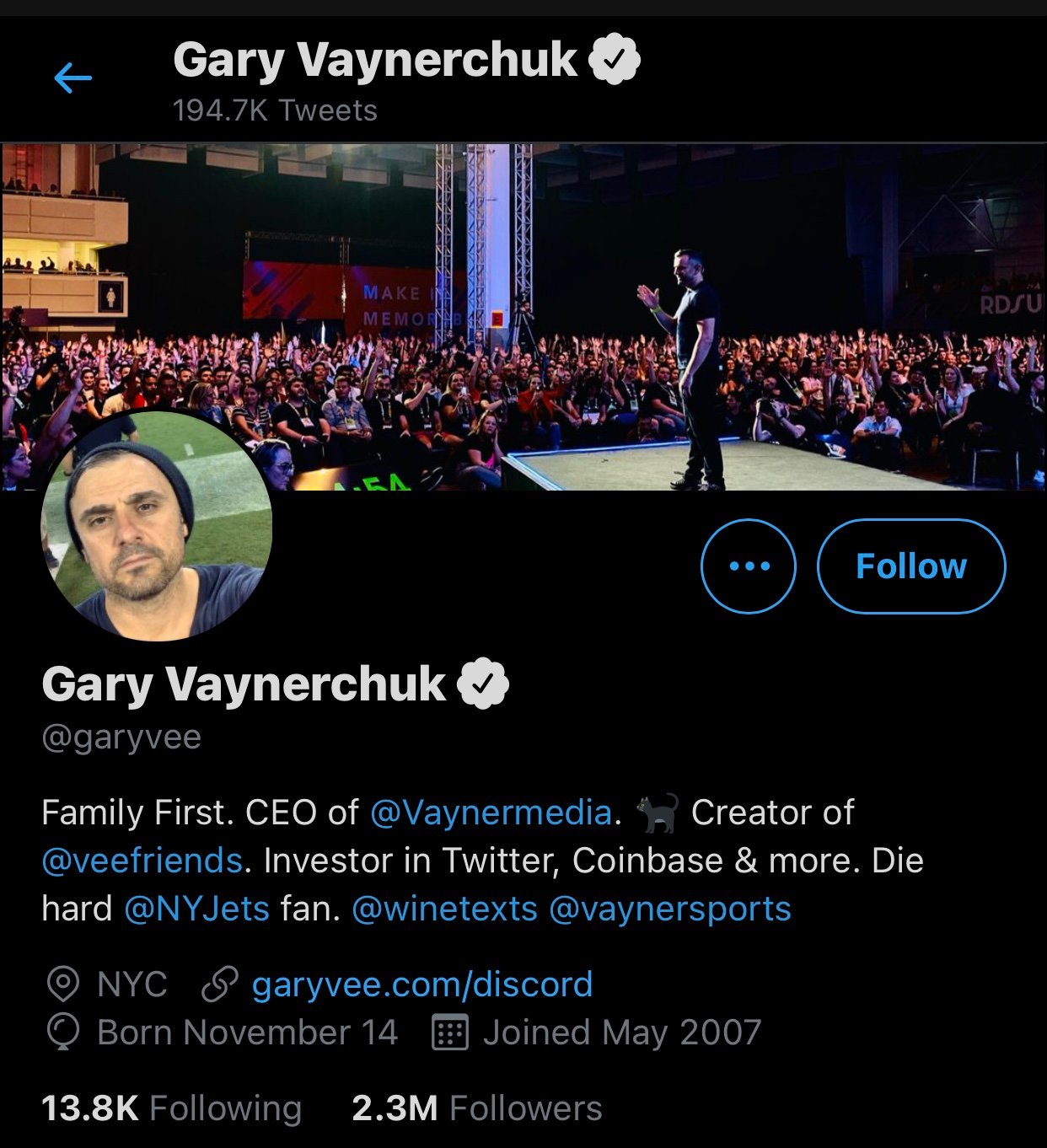 Here are the features of an AWESOME brand or business Twitter profile:
A profile photo that catches people's attention and reflects your brand identity

An engaging bio briefly describing who you are, what you do, and your interests

Your location (to attract local followers)

A sweet-looking Twitter banner related to your brand
Optimizing your Twitter profile sets you up to get the most from the upcoming Twitter strategies.
2. Schedule your tweets to make frequent, consistent posts
If you aren't tweeting, people won't retweet you.
But do you really NEED more retweets?
Yup (at least if you're trying to grow your following).
Getting more retweets means getting more followers!
So ramp up the tweets and make sure you're tweeting consistently!
But that's time-consuming! Where are you going to find the time to Tweet even MORE?!
Even with a busy schedule, consistently tweeting is EASY with Post Planner!
Post Planner's content scheduling tool allows you to create your tweets in BULK.
Schedule out your posts days, weeks, or months in advance.
You can even browse Post Planner's content library for curated content to tweet.
The content library has you covered, from inspirational quotes and memes to an easy-to-use calendar.
Post Planner will publish your tweets automatically based on the schedule YOU create.
Automation lets you offer your followers CONSISTENT value, entertainment, and ideas!
3. Interact with influencers in your niche
You're not the only sheriff in town looking to grow their following.
Ask ANY Twitter user in your niche, and most would say they want to grow, too!
Is there a benefit to interacting with prominent people in your niche?
Absolutely! It's SOCIAL media, after all.
Replying to and retweeting other influencers gets YOU even more recognition in your niche.
People who follow your peers are also likely to follow you because:
A) You tweet content they like.
B) You'll seem credible by association.
Now there's a caveat:
Engage with influencers who ONLY have a couple hundred more followers than you.
It's a good idea to engage with large accounts, too.
BUT the likelihood of them replying or retweeting your posts is as slim as an uncooked noodle.
4. Follow more people to find & get new followers
Reciprocity is a huge rule in social media.
People like to give back what's given.
So following others is one of the most effective ways to get more Twitter followers.
Follow people interested in your niche.
But how are you supposed to FIND those people?
Easy!
Type relevant hashtags into the Twitter search bar.
Here's a good example:
Let's say your niche is mixed-martial arts.
Searching for hashtags like #ufc, #fight, and #conormcgregor will lead you to people tweeting about mix-martial arts.
I suggest using a tool like hashtagify to help you find related hashtags.
Hashtagify gives you insight into who uses hashtags and where and when people use them.
This tool even gives you a "tweet wall" of recent people who tweeted your particular hashtag.
One last thing:
Follow people who seem to follow others.
If the profile you follow has very few followers, don't expect a follow back.
Try this strategy for 15-minutes a day, and you'll see your followers go up within a week.
5. Write a Twitter thread
Writing a Twitter thread post means tweeting something and replying to it with a sequence of more tweets.
Take this example: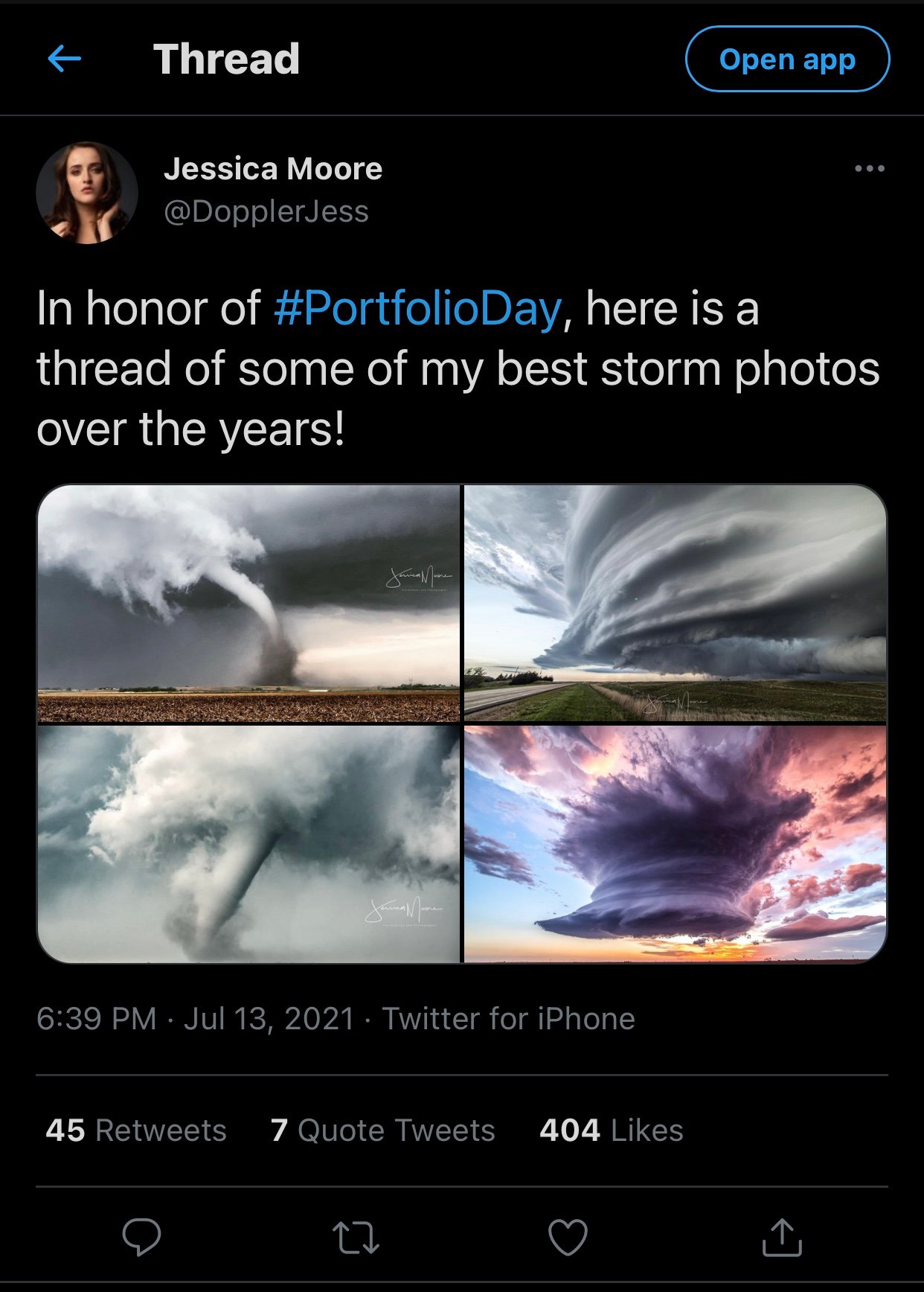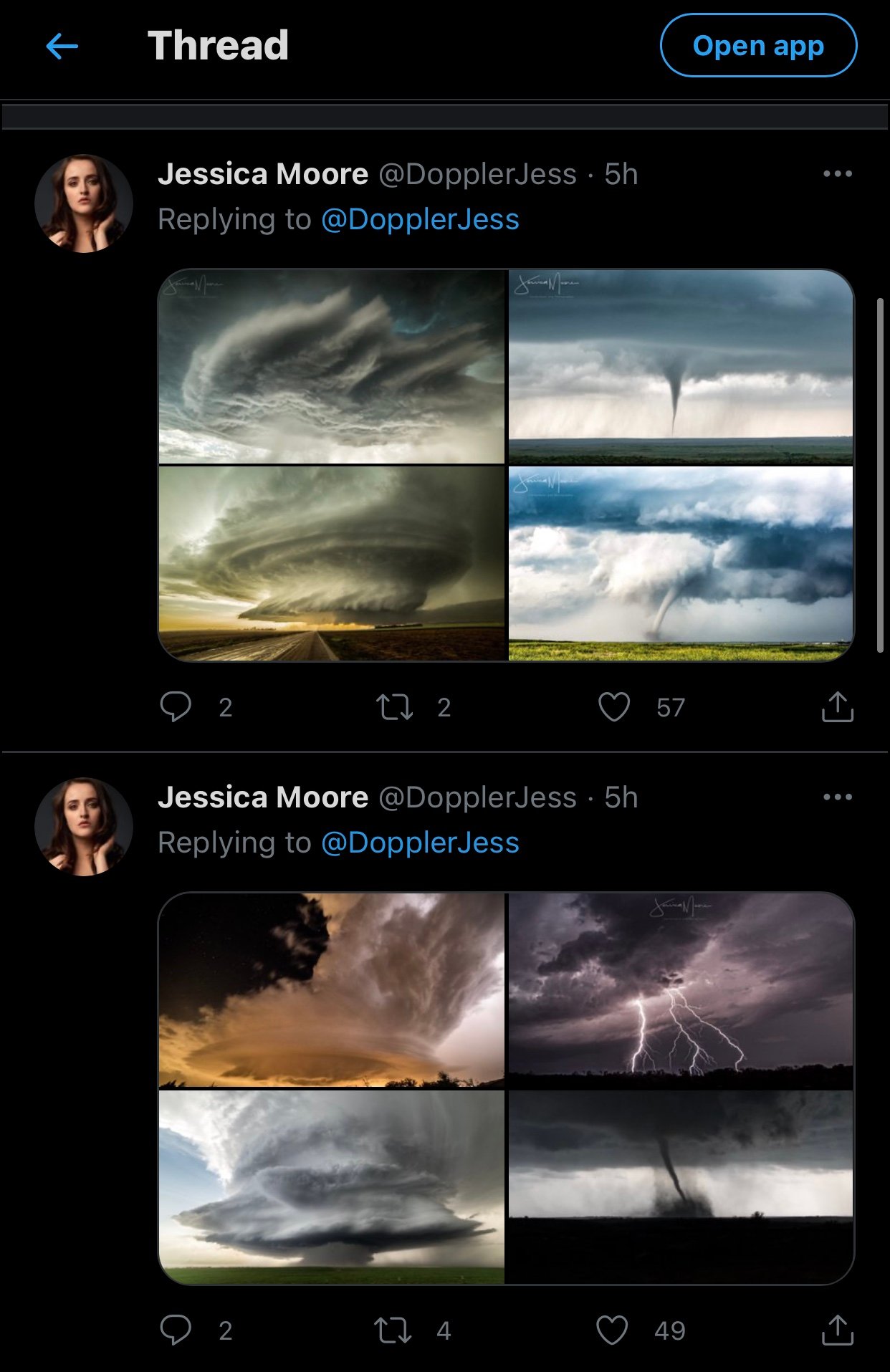 The virality potential of thread posts is absolutely CRAZY.
But why?
Thread posts typically offer value of some kind.
The tweets you add to the thread make it more visible.
The more visible your tweet, the more engagement you're likely to get!
PRO TIP: Let people know your initial tweet is a thread, so they look at the replies.
6. Post more visual content
It's easy to be text-focused when creating tweets.
But images are some of the BEST ways to grab attention on Twitter.
Here's a silly example of what we mean: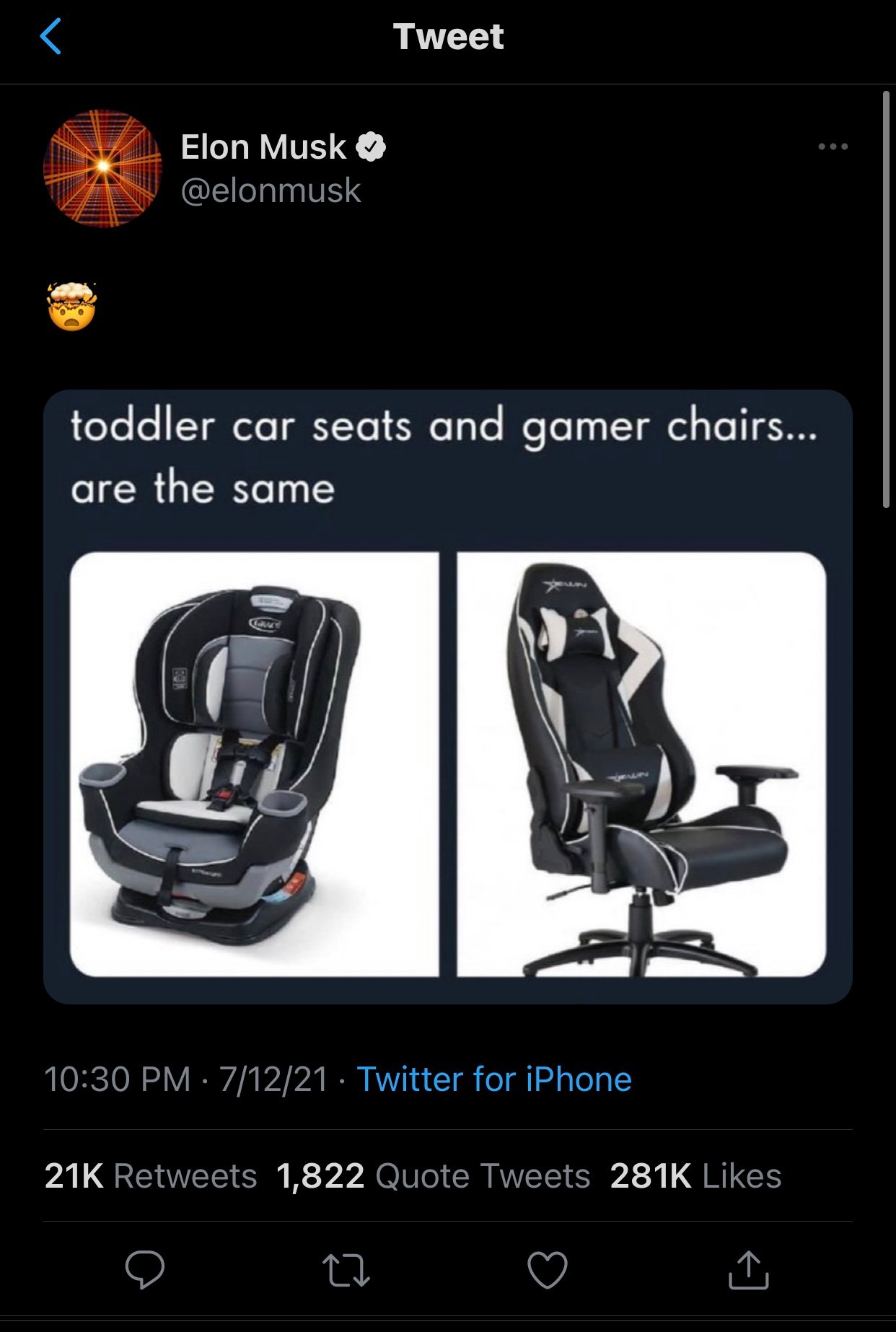 Tweets with images get 18% more clicks, 89% more likes, and 150% more retweets.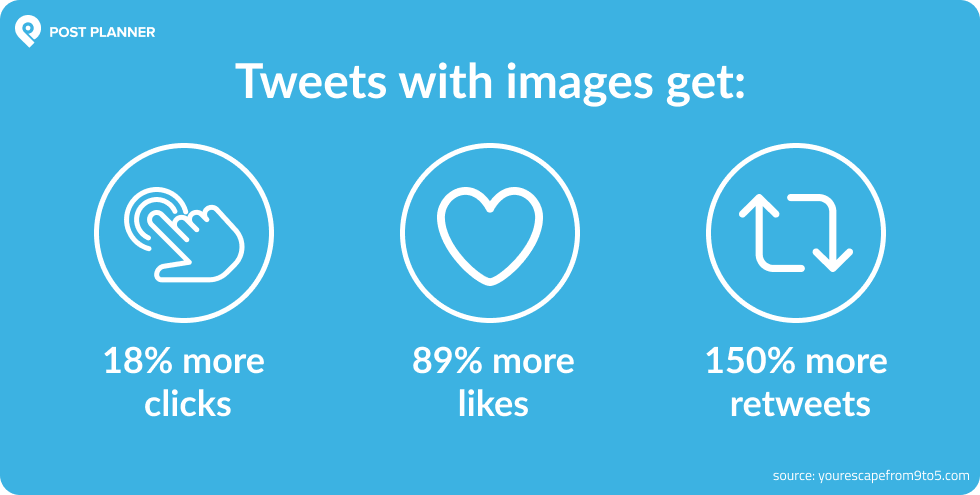 Images should be the (not-so-secret) weapons in your Twitter strategy.
Twitter users will check out your visuals when visiting your profile.
Users are more likely to follow you if they find high-quality, engaging visual content on your page.
7. Live tweet during key events related to your niche
Tweeting during live events is a BRILLIANT way to leverage a highly charged moment.
Think about tweeting during the following activities:
Major political events (rallies, protests, hearings)

Sports events and games

Television shows and movies

News broadcasts
Think about the events your audience is probably interested in and SHOW UP on Twitter for them!
People tuning into those events are primed for engagement.
They'll be happy to follow you if your tweets reflect their opinions.
Live-tweeting brings a sense of community to an event that people may be witnessing alone.
It's best to live-tweet a popular event to get the most out of trending hashtags.
For example, you'll get more engagement tweeting about the season premiere of a popular show than live-tweeting about an old movie you're watching.
8. Use relevant hashtags
Hashtags are your key to reaching people.
Adding hashtags to your tweets connects you to people searching for the same keywords.
Work hashtags into your tweets AND your bio!
Tweets with 1-2 hashtags usually can get up to 21% more engagement.
On the other hand, tweets with more than 2 hashtags see a 17% drop in engagement.

These numbers are suggestions, so test hashtag amounts yourself to find what works best for you.
Here are 3 ways of finding great hashtags:
Use RiteTag (a hashtag research tool)

Look at the trending hashtags on your Twitter homepage

Try Trendsmap to get detailed analytics on hashtag trends and topics
The right hashtags will get you more impressions and improve your ability to gain new followers.
9. Offer interactive content
Want to engage your Twitter viewers in a fun, refreshing way?
Give them a chance to share their insight with YOU!
Interactive content allows your audience to participate in whatever you're talking about.
When it comes to Twitter, polls have been a great way to bring an interactive element to your account.
How does this relate to getting more followers?
It's hard to resist a good poll! Participating makes people feel like they're a part of a community.
Target interactive content at your ideal audience by including hashtags in your poll posts.
10. Keep followers engaged
Let's say you're reading this as someone who already has a large Twitter following.
The problem YOU'RE facing is a lack of engagement.
But do you REALLY need to engage the thousands of Twitter users following your tweets?
YES!
You're not going to engage EVERY follower by a long shot, but you should aim to get some engagement for each post.
Why?
Engagement lets you know that you're giving your followers what they want.
Ignoring a declining engagement rate could result in losing followers.
That's why it's ESSENTIAL to tweet things that appeal to your target audience and move them to take action — either by clicking your links, replying to, or retweeting you.
If someone replies to your tweet, respond and create conversation.
If they retweet you, see if they have tweets you'd like to retweet or like.
Engagement is KEY to follower retention and recruitment.
The followers engaged with your content are the ones who'll retweet it to their audience.
That exposes you to a whole NEW set of people who might be interested in your brand!
11. Learn from the best
Is there any benefit to analyzing OTHER people's Twitter pages?
DEFINITELY!
You can find inspiration and direction by checking out what successful Twitter users are doing.
In fact, this is a natural part of growing your audience on Twitter.
Post Planner's Content Streams makes this learning strategy SIMPLE.
The tool lets you save your favorite Twitter accounts for inspiration whenever you need it!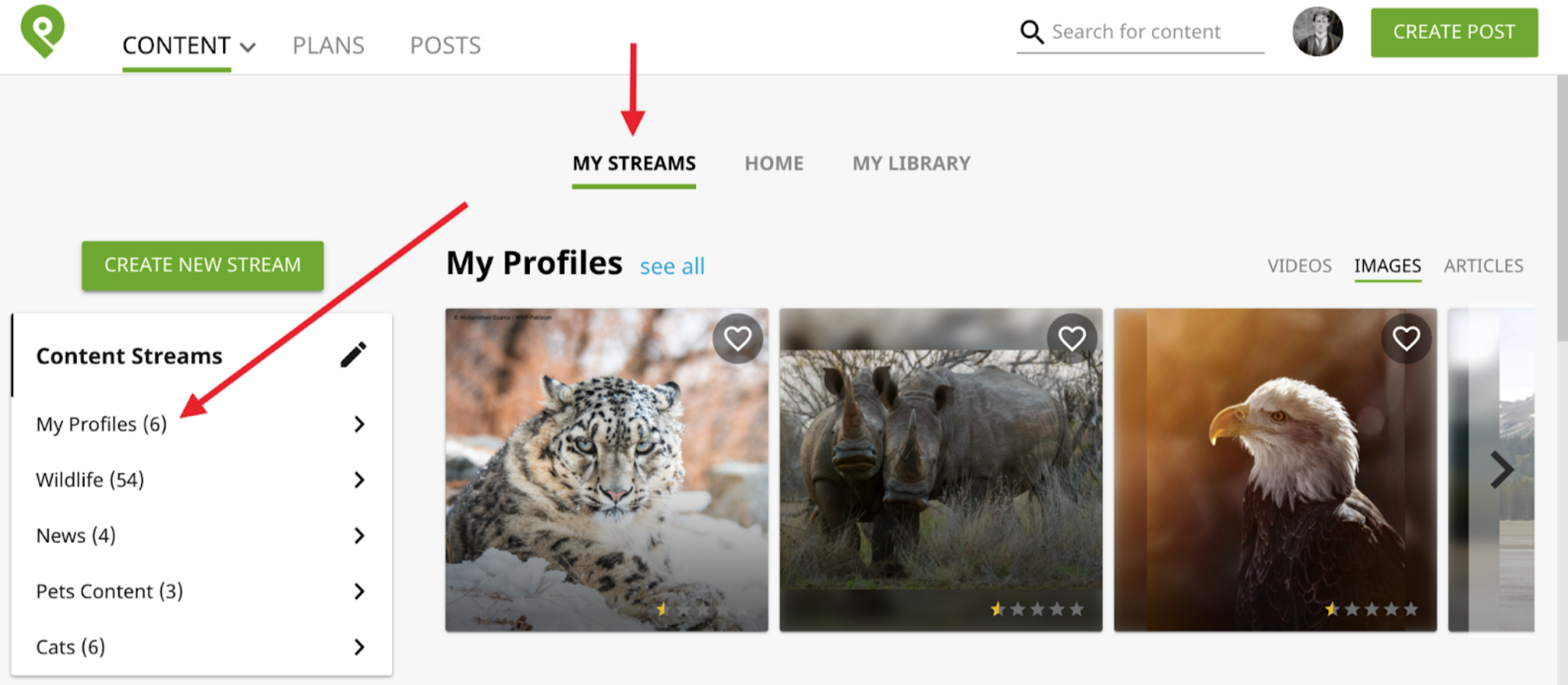 Here's how to do it:
1. Go to the Post Planner content library and click the magnifying glass icon.
2. Enter the keyword you're interested in following.
3. Click the plus sign over the pages you like to add them to your stream.
4. Once you're don't adding the streams, click "Save To Stream."

5. Name your stream and save it.
6. Access your saved profiles by clicking "My Profiles."
12. Use your connections
Social media success comes down to who you know AND who knows you!
So leverage your connections!
Link your Twitter accounts to your other social media sites to appeal to followers on other platforms.
These people already know who you are.
Get some quick follower wins by letting them know about your Twitter page!
13. Share your Twitter profile
Don't build a Twitter account and expect people to start following you in droves.
That just doesn't happen.
You'll gain followers at a trickle's pace that way.
If you want to compete, your business needs more velocity than that.
Instead, find creative ways to share your page so that others follow you (online AND offline).
Share your Twitter page through the following online platforms:
Facebook

Instagram

Snapchat

Tiktok

Email (If you're doing email marketing, link your social media profiles at the bottom of your emails, and use a CTA from time to time)

Reddit

Youtube

Your Website
Offline:
Business cards

QR code on shirts and signage

Requiring people to follow your Twitter account to register for an event you're hosting
Don't overdo it, but don't neglect to promote your Twitter account either!
14. Pin your best tweet
Ever post a tweet and then give yourself a high 5 because it was just THAT good?
Wear that tweet like the badge of honor it is!
But how can you do that?
Twitter allows you to PIN specific tweets!
A pinned tweet appears at the top of your profile (no matter when you created it).

Pinned tweets help your profile visitors see your best tweet.
Not sure which one to pick?
Choose the tweet with the most engagement.
When potential followers see and like your pinned tweet, they're more likely to follow you.
15. Embed your Twitter feed
Ready to learn a technique most people don't even think about trying?
You can EMBED your Twitter feed into your website!
According to Twitter, there are two different types of embedded timelines:
Profile:

Display public tweets from YOUR profile (I recommend this one.)

List:

Show tweets from your public lists.
Twitter gives you easy step-by-step instructions on how to embed your feed into your website!
If your site is getting a fair amount of monthly visitors, consider this a MUST for your Twitter marketing campaign.
16. Retweet your best tweets
Twitter lets you retweet yourself using the retweet button.
Sound a bit too self-centered?
It's not! It's centering your BUSINESS (and giving your followers what they've proven they want).
Re-tweeting your best posts gives your old followers a chance to engage with a tweet they might have missed or forgotten.
When you recycle tweets, you're also exposing your recent followers to something that will feel new to them!
Re-tweeting yourself saves time, but it's not something you can do too often.
Constantly re-tweeting yourself will probably be counterproductive. Your followers want to see NEW original content.
They also want to see curated content to know that you're plugged into your niche.
HOWEVER, occasionally re-tweeting your most popular posts is one way to establish your brand voice and recycle your best content.
17. Run a followers ad campaign
Did you know that Twitter is an ad platform?
You can run ads on Twitter by creating an ad account and creating a "followers" campaign.
The Twitter algorithm will show your ad to your target demographics (and those likely to follow you)!
Unfortunately, you can't customize where your profile ads are placed.
When running ads, be sure to analyze your results and see if the investment is worth it.
18. Use Twitter chats
Ever watch a Facebook or Instagram Live?
Twitter Chats work a lot like those, except they're text-based.
Do you have an engaging, dynamic subject you want to explore with your followers?
Plan a specific date and time to host a live Twitter Chat!
Twitter Chats are a fantastic avenue for connecting with people interested in your niche.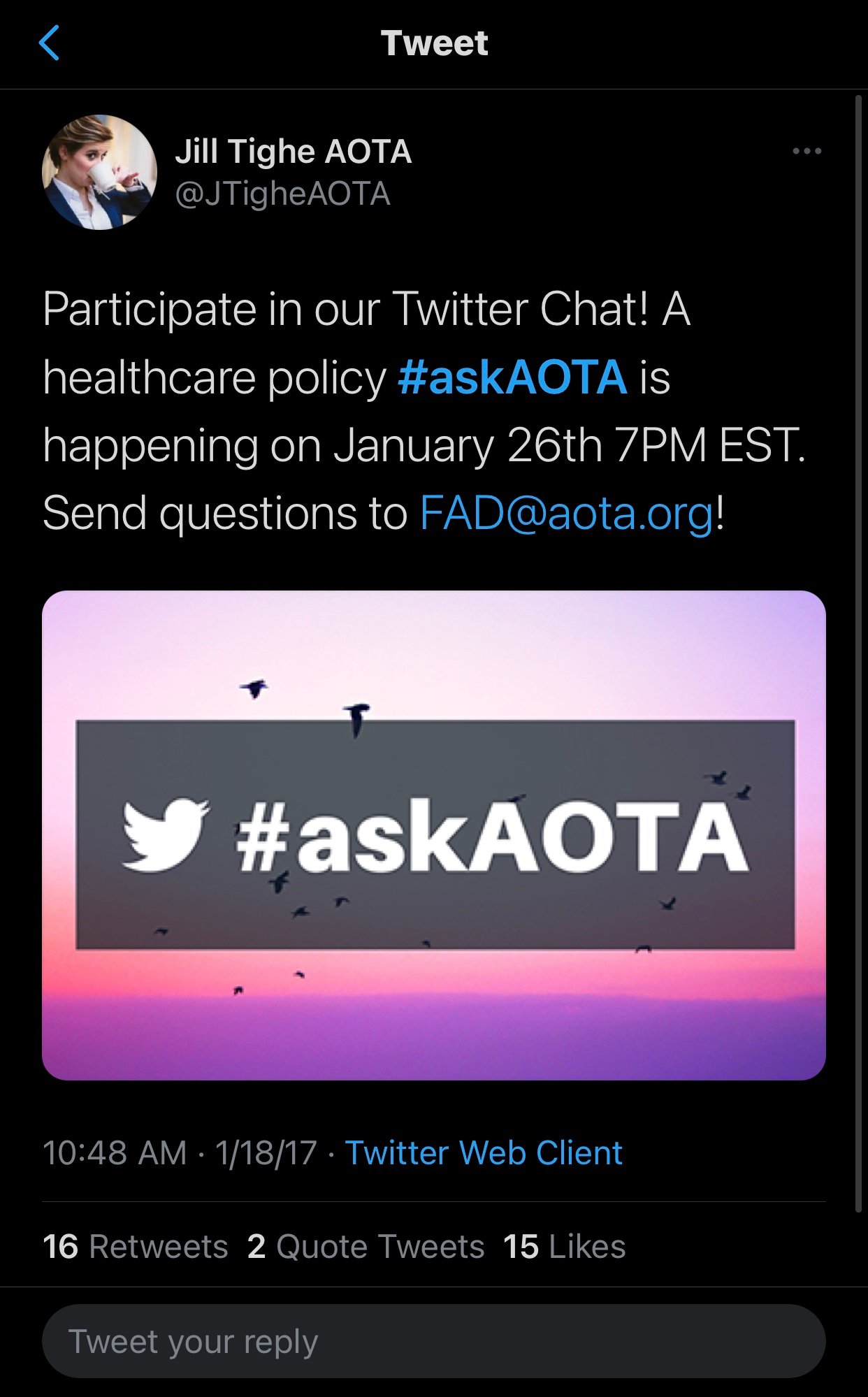 Each Twitter chat has a hashtag, allowing Twitter users to join the conversation.
You'll find gaining followers to be a by-product of the value you bring to chats.
And don't be afraid to follow up!
Shoot a fellow Twitter user a message saying you appreciated their contribution to the chat.
Eh-hem, now a couple of warnings about Twitter chats:
Give your followers a heads up about the chat (it may overrun their streams).

Don't hijack the Twitter chat (let others talk).

Unless explicitly asked, NEVER post links to your products in a Twitter chat.

Remember, everyone can see what you post, so tweet wisely!
When are Twitter followers most active?
If you knock at the door of an empty house, no one will answer.
Social media works a lot like that.
Publish tweets when no one's watching, and you'll get a whole lot of nothing.
So post when your audience is ACTIVE to increase engagement and followers.
The best times to tweet are Monday-Thursday between 1 & 3 pm.
These numbers are just an average, so consider your OWN analytics.
Your followers may have a different peak time of engagement.
Test out different times to narrow down the windows that work for your audience.
How does scheduling tweets keep Twitter followers long-term?
Consistent posting separates you from others in your niche.
You want your followers to expect tweets from you at specific times and days.
Why?
If they're looking for your tweets, they're in a better position to engage with and retweet them.
Your followers see your tweets when they're online.
Scheduling your tweets to post during those peak hours makes the most use of your and your followers' time.
How do you schedule tweets to gain more Twitter followers?
Gaining Twitter followers doesn't have to be a difficult algorithm only a mad scientist can solve.
Just jot down the number of followers you want and by when you want to achieve that number.
Then, research your audience, keywords, and hashtags.
Choose a couple of the Twitter growth strategies outlined above to begin attracting followers.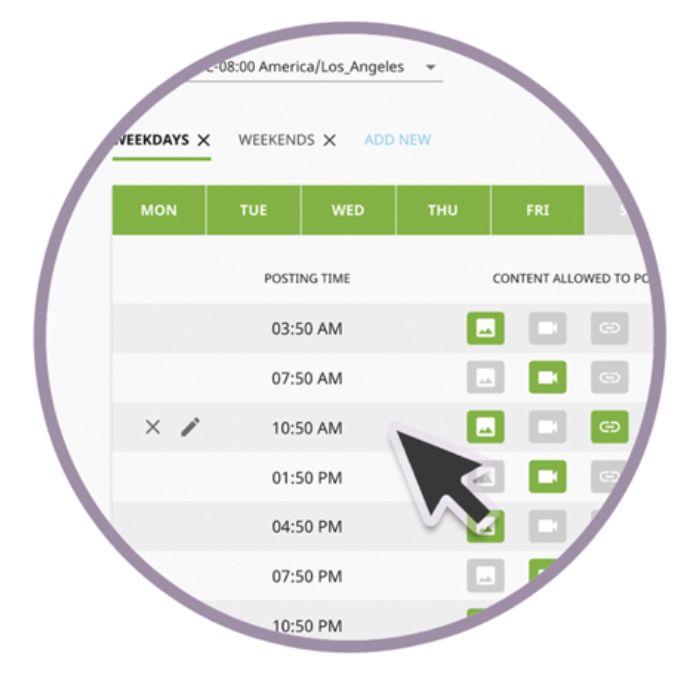 Schedule your tweets using Post Planner to save hours of time every week.
Having a plan in place will keep you from stressing about what and when to tweet.
In fact, you can use Post Planner's viral content library to find rockstar tweets your audience will love.
What are you waiting for?
Create your Post Planner account today!