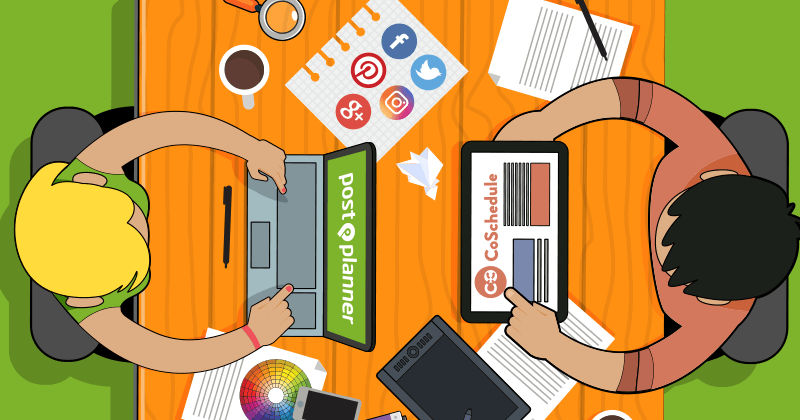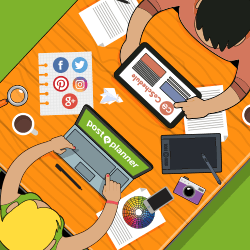 Not too long ago, content stood on its own.
It was rare to see an image associated with every social media post.
Today? Not a chance.
From Facebook to Twitter, visual marketing has taken social media by storm.
And it's easy to see why.
Content with relevant, eye-catching images receive over 94% more views than content without.
But still...
Many marketers find visual marketing a tough nut to crack.
You know the questions:
How do you create and share unique visual content day in and day out?
How do you use images to stand out in a sea of noise?
And where do you begin when defining a style for your business or brand?
What type of images inspire an audience to take action?
Each one of those can be paralyzing.
But what if I told you that creating visual content doesn't have to be hard?
In fact, it can be easy, fun and profitable while promoting a consistent brand?
Sounds pretty awesome, right?!
That's exactly what we're going to discuss in our next live event.
Join Rebekah Radice, CMO at Post Planner and Ashton Hauff, Graphic Designer at CoSchedule for this free training where they'll share the secrets to using images to build a vibrant visual brand on social media.
How to Use Visual Content to Inspire Your Audience to Take Action
How to Use Visual Content to Inspire Your Audience - bit.ly/29yTsXU (by Svitlana Latysheva on @PostPlanner)

Click to Tweet
What if you could leverage visual marketing to find your ideal clients?
The great news is that with a little effort, you can!
Just think...
They could be a few clicks and one graphic away from taking action!
According to Hubspot:
A great visual is more than 40 times more likely to get shared on social media than any other type of content.
And you don't need to spend hours designing or have mad photoshop skills either!
There are tons of easy-to-use free tools that can help you create a branded visual in a matter of minutes.
It all comes down to understanding design basics and putting a simple process in place.
That's what we're here to help you with.
During this event you'll learn:
Why visual images matter in social media

The fundamentals of great images

How to define your visual style

Where to find images for your design

What tools to use for designing eye-catching images

Growth hacking ideas: how to grow your brand with visual marketing

And much more!
You'll find out everything you need to know about visual marketing and how it can be used to attract the right kind of attention to your brand.
You don't want to miss this live event!
We'll also share our PROVEN 3-step formula to create a social media image that drives traffic, leads and sales.
Plus, you'll get the inside scoop on the type of images that get the best results on social media.
And don't miss our list of favorite FREE sites and tools you'll want to use daily.
Reserve your seat now by clicking the button below.
Then mark this date and time on your calendar!
It's on Thursday, July 28 at 12pm PT | 3pm ET.
If you can't join us live, no worries! We'll send the replay and slides to everyone who registers immediately following the webinar.
See you there!