Feeling overwhelmed by social media?
Constantly swamped by a long list of to-do's?
The key to avoiding social media stress is a lot easier than you think.
Below are a few tips to help you get more done, avoid burnout... and still find time to rest and relax!
Need to save time? Here are the latest and greatest social media marketing tools identified by some of the best blogs in the business.
How Top Marketers Avoid Social Media Overwhelm (and Get More Done)
1. Focus on One Platform
It's time to get rid of the myth that you need to be marketing on all social media platforms in order to succeed when you're just starting out.
Often times, marketers who try to push content on all platforms struggle to find a target audience that can be converted.
Do a thorough review of your product, service, blogging content or whatever it is that you're doing. Think about the intended audience and generate platform-specific content accordingly.
Although any platform can be manipulated to your content, not every platform will be equally fruitful in converting viewers.
By focusing tailored content for one or just a few platforms, aspects such as useful feedback, more conversions and better content sharing become more fruitful.
If it's absolutely necessary to make use of all social media platforms, reduce the stress and pressure of managing these by outsourcing or even consider hiring a social media marketing manager to assist you.
For example, if you run a small business that produces handmade goods for Etsy, a social media platform such as Instagram would serve more profitable than Twitter or Facebook during the initial stage of marketing.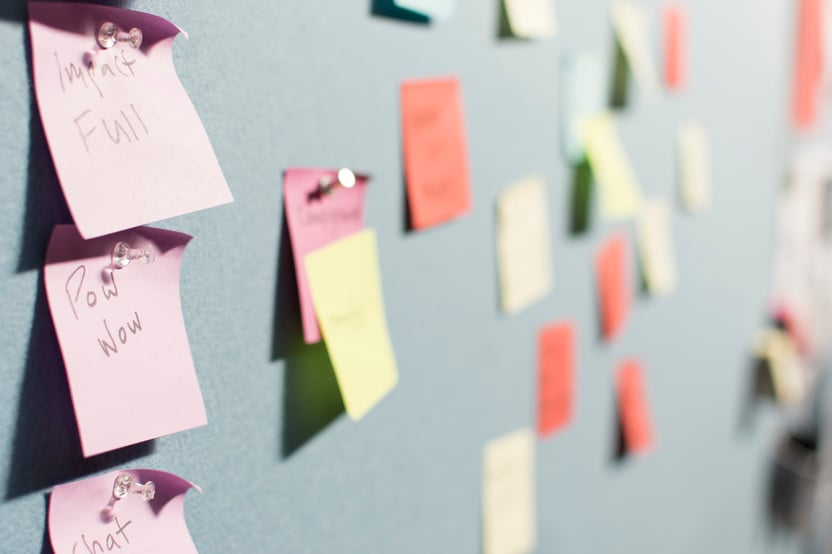 Marketing for products depends largely on visual appeal. This makes Instagram a useful social media tool that can be used to influence viewers through stunning visual displays that are sure to leave an impression.
This guide provides great tips for selling goods on Instagram in effective and practical ways.
For social selling purposes, Twitter is a more suitable social media platform – it allows for the creation of better relationships and makes it easy to keep in touch with customers, while avoiding the social media overwhelm caused by visuals that are in this instance not required.
Selecting the most suitable platform as a starting point makes all the difference in getting things done efficiently.
2. Schedule and Prioritize
Draw up a schedule for daily or weekly tasks and make a point of sticking to it.
Lack of planning is one of the biggest factors in stress and anxiety and by setting a time limit for daily or weekly use of social media platforms, you are able to monitor the time you spend on each activity and establish a realistic routine accordingly.
Try setting up a schedule that incorporates content aimed at creating discussions that can carry on without your input – community building content can relieve the pressure of a crowded schedule that creates a huge workload.
Scheduling is necessary both for personal activities and for business purposes. A great personal journaling method is to keep a Bullet Journal.
This ultimate guide on how to Bullet Journal will help you get set up in no time at all. This handy method makes it easy to keep future events, daily tasks, weekly activities, monthly logs – and anything else that you need to remember – in an ordered and easily accessible manner.
A business planner is slightly different from a bullet journal in the sense that time slots need to be allocated to content generation, networking, employee interaction and other important tasks.
This 18-minute plan provides a great schedule that allows for planning and revision throughout your day, while requiring just 18 minutes of each day to make sure everything gets done in time.
A combination of scheduling and planning can be very effective, but don't overdo it – planning every minute of your day and constantly stressing about goals can have the opposite effect where even less gets done.
If a plan or schedule doesn't seem to be working for you, leave it and try a different method!
3. Keep it Simple
Although it's tempting to create the perfect social media post every time, keep content simple every now and then.
There's not enough time in the world to perfect every aspect of every photo, blog post and interview you will be posting.
Rather, take time to ensure that content looks good enough while adding value. This will not only reduce your social media overwhelm, but also that of your followers who are drowning in a sea of perfect posts that start to look strikingly similar after a while.
Keep in mind that engaging with followers and responding to Tweets, likes and follows on your page or profile is just as important in raising conversion rates as publishing more content.
Don't ignore the importance of recognizing the loyalty that your followers give through comments and take the time to respond accordingly.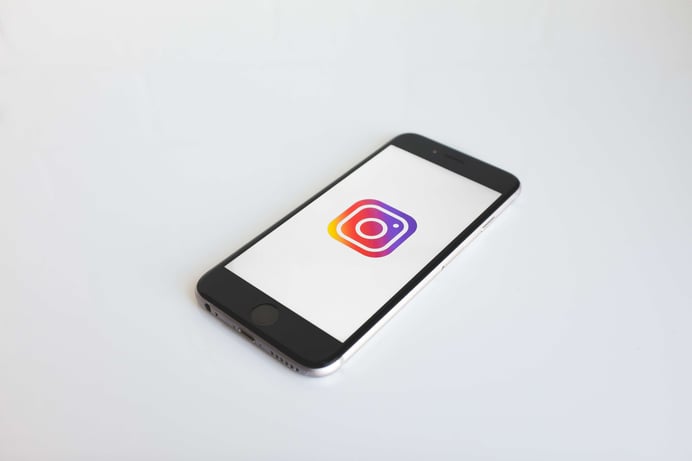 Achieving a beautiful Instagram feed isn't as difficult as it seems. Keep things simple by sticking to a visual theme of your choice.
Whether you decide to stick to landscapes or scenery, certain colors, light and bright or dark with rich colors, a central theme will help you choose and create content faster as you get used to focusing on certain feelings and visual ideas.
Keeping content simple on platforms such as Facebook and Twitter entails generating content that is useful, relevant and easy to read.
Don't post long-winded paragraphs with information that takes forever to read and understand. An easy way to make sure that your content is uncomplicated yet sophisticated is to present it to friends or family of all ages and across different occupations and interests for review.
Use the resources that you have at hand to double check content – having some constructive criticism can go a long way in making sure that your posts are appropriate, relevant and interesting.
And remember - keep it simple. Keep it effective. It works.
4. Keep content varied
Targeted content that continually advertises the same thing is a marketing no-no. The negative feedback that will follow is an unnecessary source of anxiety and stress.
Although people are keen to see good advertising for new products or services, a variation of content to include relevant information or tips with the same nature as your advertised product or service can go a long way in establishing a solid support base.
Think about what you prefer in marketing and content, talk to people who support you and can provide meaningful and constructive criticism, and work from there.
Creating engaging posts is a fun way to keep content interesting. For example, creating a cleverly worded post with a fill-in-the-blank question or statement is a great way to engage followers. Caption competitions for funny photos, surprise announcements for new products, limited-time offers and short videos can help to keep marketing interesting and fun not only for your followers but also for yourself.
Linking to helpful articles and collaborating with other successful accounts and bloggers are great ways to increase your website traffic. Photo contests and competitions are old-time favorites and surely make a big difference in keeping content exciting.
Make sure that content stays relevant and continues to support your product or service – although it's important to keep content varied, it is most important to keep content verified. Stay away from sharing low-quality articles or re-tweeting posts that don't contribute directly to your marketing aims.
In addition to keeping content varied, remember to change up the intervals and times at which you post new content. How often and when to post content will differ depending on factors such as product or service type and goals for growth and conversion rates.
This lengthy article provides valuable advice for publishing content on various social media platforms based on 20 studies that provide data on how, when and where to increase website traffic and gain more followers.
5. Don't Forget to Take a Break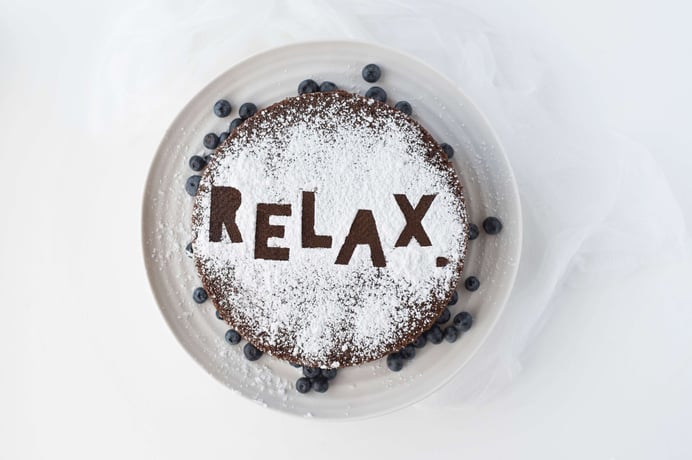 Perhaps the best way that top marketers overcome social media overwhelm, stress and anxiety is by simply switching off their social media for a while. You don't need to respond to every message on every post, video or blog – and even if you have the urge to do so, you shouldn't.
One of the most difficult – but also most rewarding – things in the world of marketing is learning how to say no.
Quality content that engages the viewer while being meaningful and interesting is rarely produced by a tired and stressed marketer. Take time out to relax by going outside, doing some exercise, reading a book or doing anything else that helps you unwind away from social media.
If necessary, ask someone to take over until you are well rested and ready to focus on creating content that you and your viewers can enjoy.
If you can't bear the thought of leaving your social media accounts for fear that you could lose your hard-earned followers forever, this article provides meaningful advice on the topic.
Considering aspects such as the time of the year and nature of your product or service helps in determining when is a good time to take a break – if you sell beach towels, you don't need to be active on your accounts at all times during winter.
Take some time to review your social media priorities and schedule your break accordingly. If you are completely overwhelmed and would like your accounts to carry on while you take a break, consider outsourcing tedious tasks and focus on the biggest priorities – even if it's just for a while.
Conclusion
It's important to realize that nothing is as important as your health and wellbeing. It's easy to succumb to the pressures of social media overwhelm, as well as the stress and anxiety that so often accompany the difficult job of gaining and keeping follows, likes and comments on social media.
Top marketers employ simple but effective methods such as keeping content simple and varied, focusing on priorities, sticking to a schedule and most importantly, taking a break when necessary!
The key to social media success is getting into a stable routine that takes up minimal time while producing optimal results.
If you feel that your attempts at social media marketing make you tired and anxious, or overwhelm you with feelings of despair and disdain, take the time to revise your current situation and stick to the tips provided throughout this article.