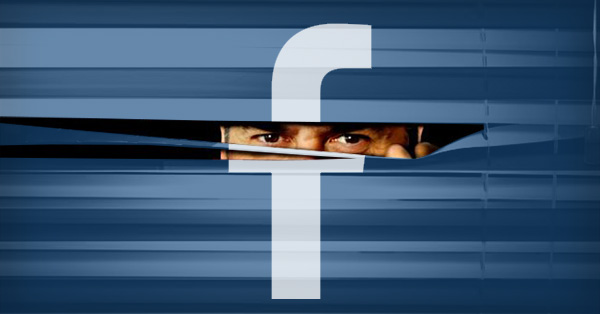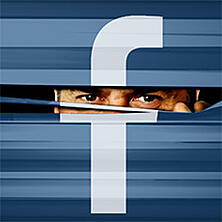 Worried people might be invading your privacy on Facebook?
You're not alone!
Many people worry that:
people are spying on them via Facebook
their personal data could get stolen
bad people are tracking their movements
The truth is, your Facebook profile might not be as secure -- or "private" -- as you think it is.
That's why you MUST check your Facebook privacy settings TODAY!
And Facebook agrees with me!
Facebook wants you checking your privacy settings regularly -- and making private the things you don't want others to see.
In this post, I show you how to check your Facebook privacy settings so you know who can (and can't) see your Facebook posts.
WARNING: It's Time to Check Your Facebook Privacy Settings Again!
Here's how to check your Facebook privacy settings:
1. Go to Your Facebook Profile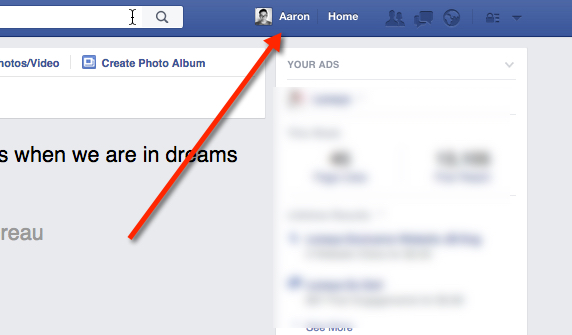 2. View What Other People See on Your Profile
Facebook makes it easy to view your Timeline from the perspective of other people.
>> Click to Tweet <<
Click the lock icon at the upper right of your Facebook profile. Then click "Who can see my stuff?" to view your profile through other people's eyes.
You might have posts on Facebook that everyone can see even though you think they're private.
Below is an example from my test account. I thought only "Friends" could see the post at the top of my Timeline. But I now see that anyone can see it.
Oops!... I'm glad it wasn't something embarrassing.
The post was likely published as "Public" before I changed my privacy settings.
(In step #3, I'll show you how to make sure this doesn't happen to you.)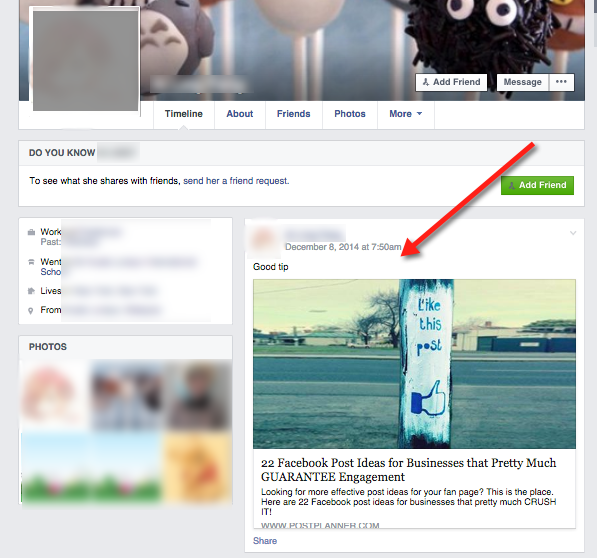 3. Change Privacy Settings on Older Posts
It's easy to adjust the privacy settings on your older Facebook posts to make sure only "Friends" can see the content you posted in the past.
>> Click to Tweet <<
Click the down caret at the upper right of your Facebook profile page. Then click "Settings" then "Privacy".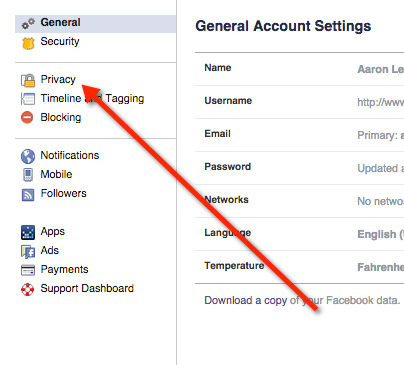 Next click "Limit Past Posts".

This helps ensure that none of your past posts are set as "Public" -- and that non-friends can't see that content.
When I did this on my test Facebook profile, the post I mentioned above was no longer visible on my public Timeline: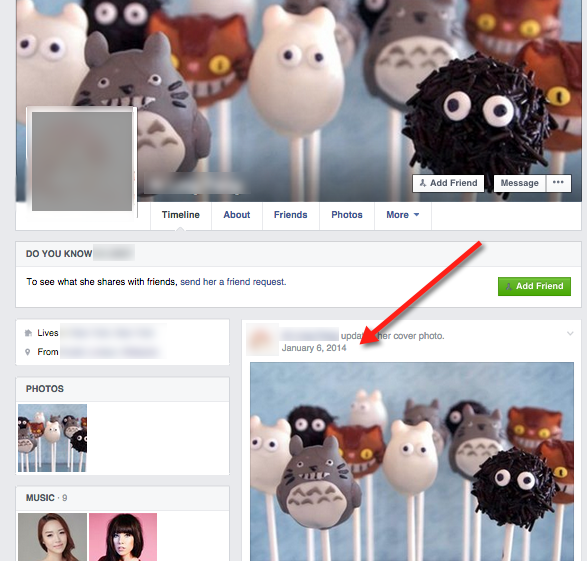 Conclusion
Guys! It's time check your Facebook privacy settings again -- and to make sure any potentially embarrassing stuff is not publicly visible
But do proceed carefully.
If you limit the visibility on your older posts, that action cannot be undone.
You can also check your Facebook privacy settings by visiting each photo & post individually.
Let me know if you have any questions by posting in the comments section below.