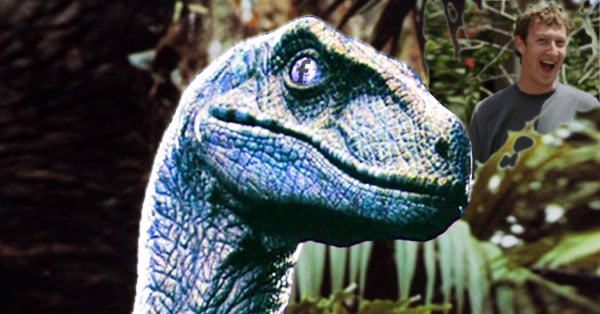 Recently, Facebook announced there would be changes to the privacy settings on personal profiles.
Soon afterward, they made it so only friends see your posts -- unless you change the setting to "Public".
This was a big shift because all posts used to be public -- unless you told Facebook otherwise.
Now Facebook is rolling out a new "checkup" that asks you review your privacy settings on Facebook to make sure nothing is amiss.
The checkup is carried out by, yes, a blue dinosaur.
I wrote this article after the dinosaur invited me to do a privacy checkup of my own.
>> Click to Tweet <<
Zuckerberg's Blue Dinosaur Just Asked Me About My Privacy Settings on Facebook
The invitation looked like this: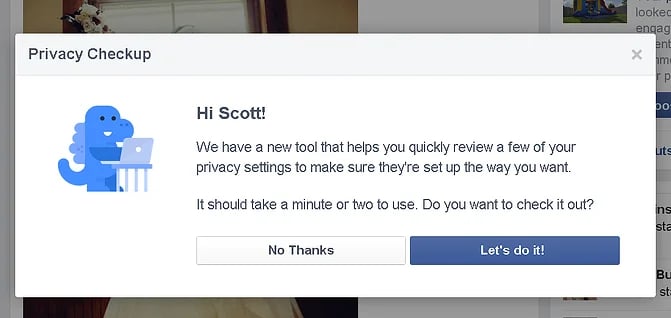 Here's what I saw when I clicked "Let's do it!":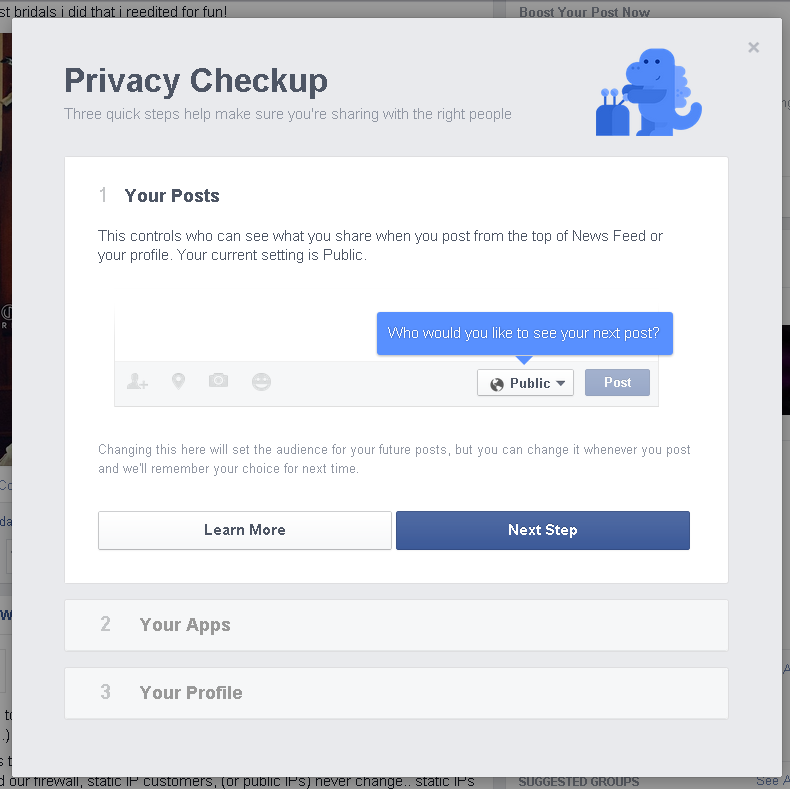 I was shown my current privacy settings on Facebook & then was provided a way to make changes.
And I was then asked about the apps connected to my Facebook profile: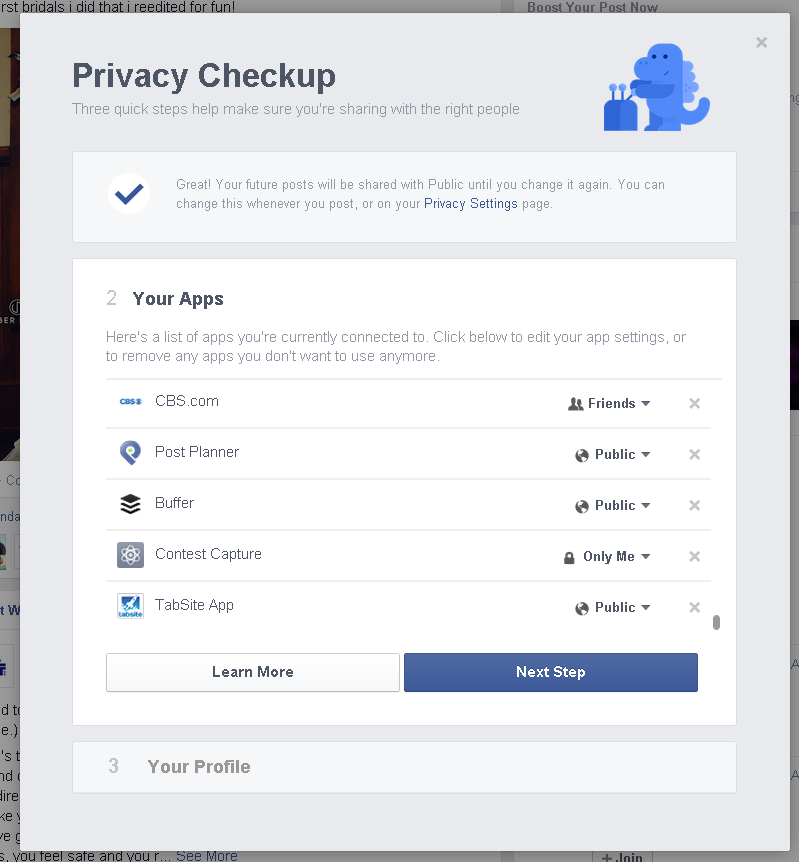 The checkup went through all my apps -- and there were a lot more than I realized!
I could change the privacy settings for these Facebook apps or simply remove them entirely from my profile.
I was then asked about the privacy setting for other info on my profile: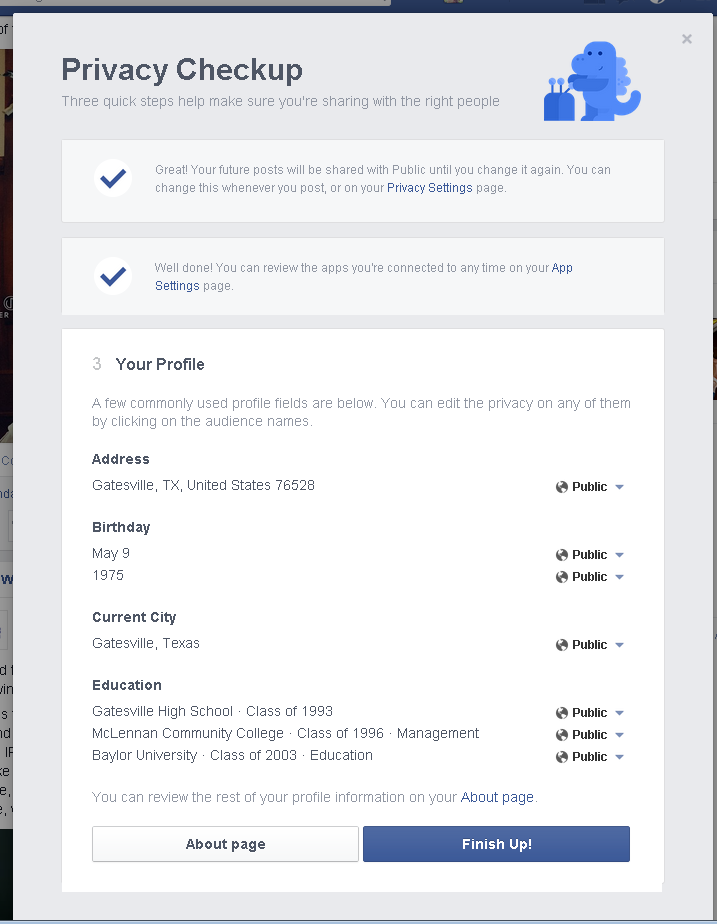 Items like my address, current city, birthday & education could be locked down so not everyone on Facebook could see that information.
>> Click to Tweet <<
Of course, I left the info public.
This was the last step of the privacy checkup: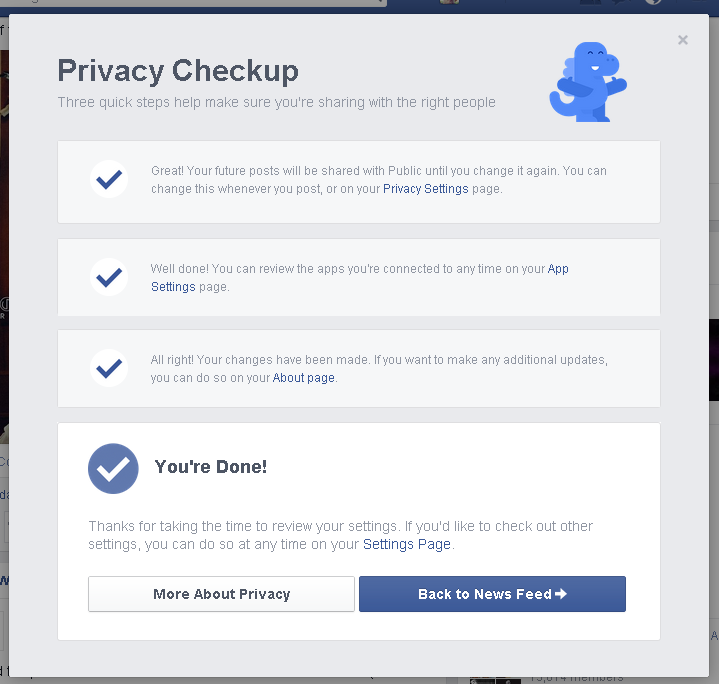 I could choose to return to the news feed or click to learn more about privacy on Facebook.
Why You're Too Concerned About Privacy Settings on Facebook
I don't worry about privacy on Facebook. I know if I post a picture publicly, that means everyone can see it.
Other than private photos of my children, almost everything I post on my page is public.
If you're afraid that big brother or some creep is going to steal your information, you probably shouldn't be on the Internet in the first place -- or have a smart phone, social media accounts, bank account, credit cards or even leave your house for that matter.
You should also lighten up!
Facebook isn't trying to sell your info to the NSA.
>> Click to Tweet <<
But I think it's good that Facebook is prompting users to pay more attention to their privacy settings.
Has your Facebook profile had its privacy checkup?