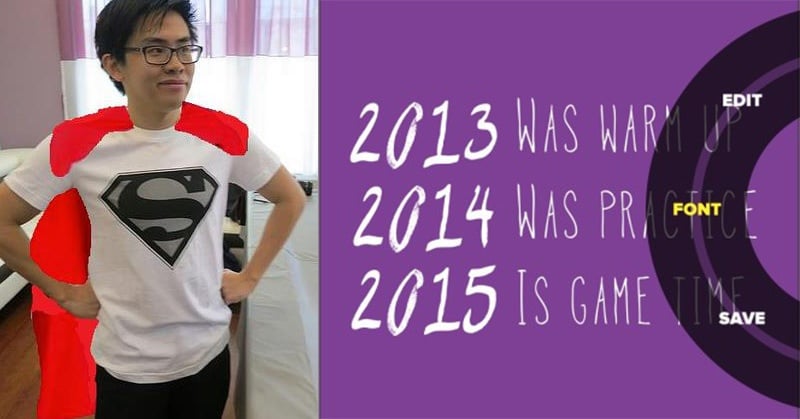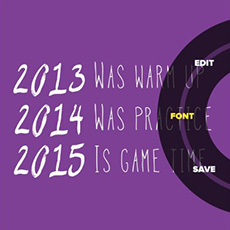 How times have changed!
Just a few years ago you needed a laptop to create even the simplest images for the web.
Today, you can do it on the fly... with your smartphone!
You don't even need a computer anymore.
Wait... you don't know how to do this with your phone??
No worries! That's why I wrote this post -- to show you 2 of the easiest ways I know of to make stunning social media image on your phone.
In fact, I created the image in this post while I was partying with my friends.
Can anyone say "drunk dial"? :)
>> Click to Tweet <<
2 Effortless Ways to Create STUNNING Social Media Images on Your Smartphone
The cool thing is my image got over 160 Likes on Instagram...
Not too shabby!
And more than 80 people "Liked" the image on Facebook too. Cool!
Now, let's check out the 2 ways I make images that get lots of Likes.
Method 1: Use Word Swag
Here's what you'll need:
STEP 1: Get Some Swag
Download Word Swag & open it up!
Then click the photo icon: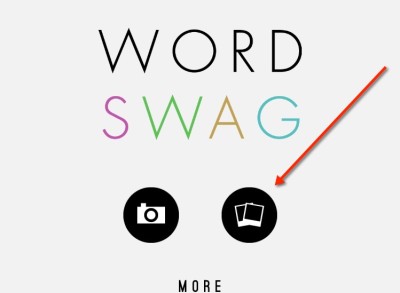 STEP 2: Choose Perfect Background
Word Swag lets you pick background images from a massive selection.
Lots of fun here!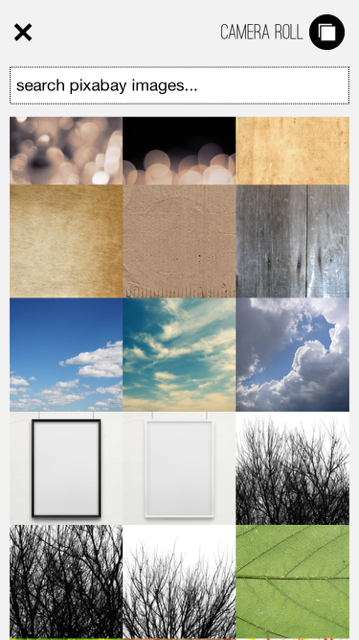 STEP 3: Add Amazing Text
Just double-tap to add a quote that will GO OFF on social media!
If you can't think of anything, there's a list of awesome quotes to choose from. ;)
Save & close.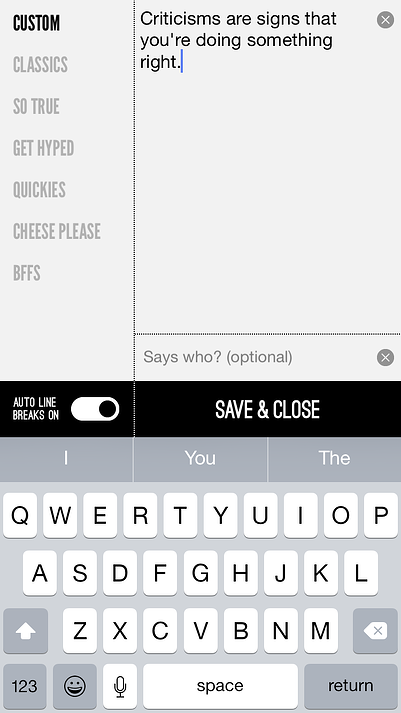 STEP 4: Add Your Personal Touch
I can't get over how many styles there are to choose from to make your image stand out.
Choose a cool one!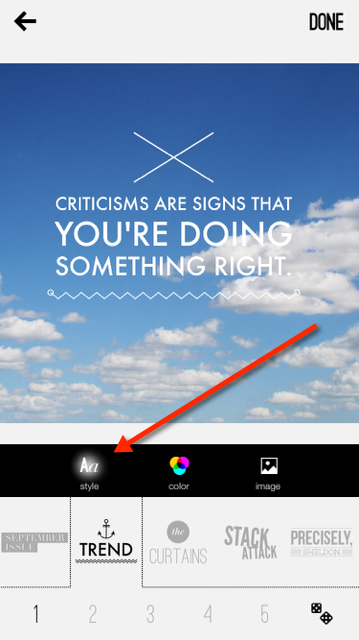 Then style it up & you're done!
Easy as pie.
Method 2: Add Text to a Blank Canvas
Here's what you'll need for the 2nd method:
a blank canvas image
app for adding text (free or paid)
STEP 1: Create a Blank Canvas
I used a 500 x 500 pixel image for the quote in this post.
This size fits well on Twitter, Facebook, Instagram, Pinterest AND Google+.
Below are some blank canvases I created with Photoshop. Feel free to save them to your phone -- or create your own if you don't like the colors.
Btw, Unsplash has free stock photos, if you want to use a photo instead.
(or just use one of your own!)
STEP 2: Choose Your Weapon (App)
Now you need an app that'll let you paint your canvas with words.
Here are some of my top picks:
STEP 3: Paint Your Canvas
Load your canvas or photo onto the app of your choosing.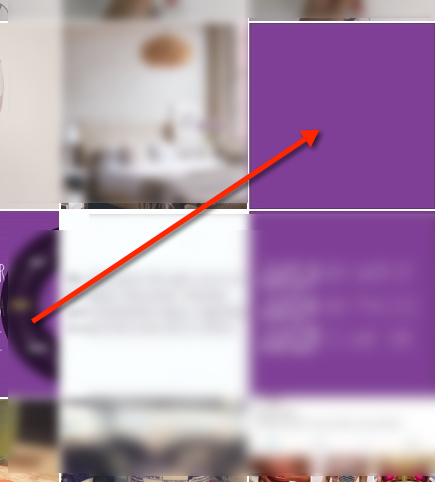 4. Design Your Image
I used the Over app to design the image in this post.
It was a cinch!... and FREE!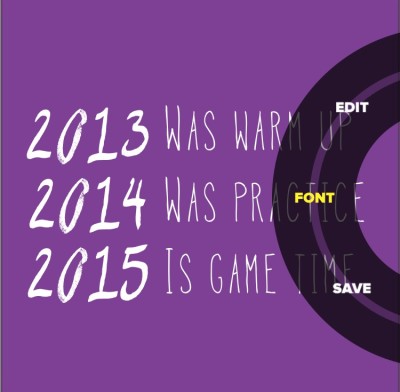 Summary
Are you using your smartphone to create social media images like this for your accounts?
It's actually fun as hell!
And I bet you had no idea how easy it is.
Or maybe not. Maybe you know some more awesome apps I could use...
If so, please write them as tools tips in the comments below.
Much appreciated!
____________________
RECOMMENDED ARTICLES