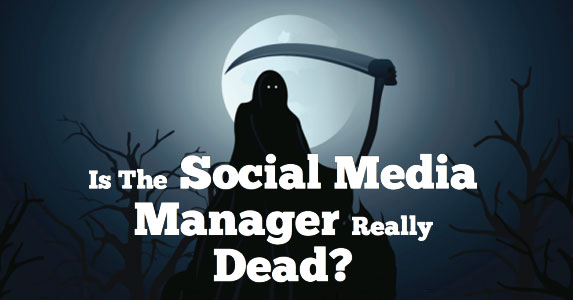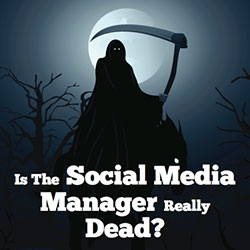 In light of recent changes to the Facebook news feed algorithm (formerly EdgeRank) -- most page owners are seeing a decline in the reach of their posts.
Does this mean social media managers everywhere are at risk of losing their jobs?
Yes, says Business Insider blogger Nicholas Carlson,
Facebook brand pages are suddenly getting a lot less traffic, and it's threatening the entire social media marketing industry.
He speculates that changes to the Facebook news feed algorithm will kill the "social media manager" industry & put a lot of people out of work.
Is Carlson correct?... or is he straight up tripping?
Let's first see what a few others are saying about the decline in Reach.
Did Facebook Just Put All Social Media Managers Out of Work?
The Pied Piper of Facebook Marketing, Mari Smith, had this to say: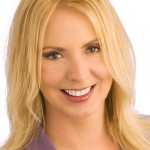 Melanie Dodaro of Top Dog Social Media goes even further.
She says Facebook is holding fans "hostage":
I'm going to use an analogy to describe what Facebook is currently doing. Imagine you had an email service that could bring you a new email subscriber for $1 per subscriber. Once the subscriber is inside your database, they are yours to promote and market to until they decide to opt out (if that ever happens).

Now let's imagine once you got your email subscriber list built up, the service provider decided to charge you to send them an email. Not just one email but every single email you ever send.

This really describes how the death of Facebook organic reach has occurred. We used to hear that page posts only reached 16% of the audience. At this point, that would be 9 times the amount of reach the average page is currently seeing.

If we only knew then that we would be looking back at 16% as the good old days…
But Melanie isn't the only one crying foul.
This guy's comment on the Facebook blog announcement conveys the what a lot of experts are saying:
(and yes, it appears he has no shirt on -- thus making his comment more valid or less? hmmm)

Others, like Jon Loomer, are sick of hearing people complain about Reach or talk about it at all:
In Defense of Reach
I'm a big fan of the Reach stat & I've defended often.
Knowing how many fans you're reaching with your posts gives you a better understanding of when & what to post.
For example, if posting at 1pm nets you a Reach of 100 people, but 4pm nets you a Reach of 300 people -- you should probably post at 4pm.
Is the Reach stat flawed?
Of course! But all stats on Facebook are flawed.
For example, comparing the reach of one post to another will always be imprecise -- because there are just too many variables at play on a minute-by-minute basis.
That's why comparing the results of a post you made today to a post you make tomorrow will never be apples to apples.
That said, tracking your Reach is a smart idea -- because it helps you at least figure out the timing of your posts.
So what caused all the fuss?
The reason I'm talking about this & writing my 2nd post in a week about Facebook Reach, is because of this recent statement from Facebook:
People are connecting and sharing more than ever. On a given day, when someone visits News Feed, there are an average of 1,500 possible stories we can show.

As a result, competition for each News Feed story is increasing. Because the content in News Feed is always changing, and we're seeing more people sharing more content, Pages will likely see changes in distribution. For many Pages, this includes a decline in organic reach. We expect this trend to continue as the competition for each story remains strong and we focus on quality.

As the dynamic nature of News Feed continues to follow people's patterns of sharing, Page owners should continue using the most effective strategy to reach the right people: a combination of engaging Page posts and advertising to promote your message more broadly. Advertising lets Pages reach the fans they already have and find new customers as well. The fans you have matter. In addition to being some of the most loyal customers, fans also make the advertising on Facebook even more effective.

Ultimately, what's good for people on Facebook is good for the businesses that use Facebook to reach and engage them. One of the ways we maintain a good balance between the two is by making sure News Feed is as interesting and timely as possible. We'll continue to provide updates about how News Feed works, so stay tuned.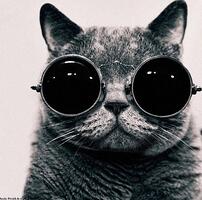 In other words, posts from your fan pages may be seen by fewer people as Facebook attempts to maintain a good experience for its users.
This is a good thing -- so embrace it!
A better user experience means more users will be on Facebook more often -- and can then be exposed to your ads more often!
Yes, I said "ads"
If you really think about it, any post you make from a business page is an ad -- even if it's posted for engagement & not sales.
As we all know, some of the best marketing doesn't sell, but rather just promotes brand awareness or good will toward a brand.
Just look at this recent Christmas Surprise Santa stunt by WestJet that went viral:
Did WestJet technically try to sell anything in this video?
Nope. But you'll remember their brand now because of the amazing stunt they pulled off.
It's the same with your page posts. Maybe today you post a great photo of a cat that goes viral, and then tomorrow you post about a special.
The post about the cat gets 100 Likes & comments -- but no sales.
And then the post about the special gets 15 Likes & no comments -- but 2 people buy.
Both posts are "ads", if we're being honest.
They were posted to expose your business to more people & cause them to know, like & trust you.
Hopefully you're catching my drift here.
Posts by business pages on Facebook are ALL ads.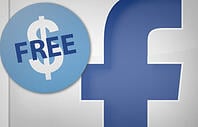 So it was great when free ads were reportedly reaching 16% of our fans -- even if people scoffed at it.
But we shouldn't be surprised that exposure for the same free ads (posts) has declined.
The space is getting crowded & we thus have fewer opportunities to display free ads to our fans & other Facebook users.
And it thus makes sense that we now have to spend money to expose our advertising to more people.
Back in the day...
Let's turn back the clock & think about how businesses advertised before Facebook:
TV
Radio
Print
Billboards
Those were the big 4.
I equate Facebook to a newspaper that gets published constantly.
In my hometown we have a small paper that publishes twice per week. I still buy it, and it's still read by most of our community.
For 75 cents you can see what's going on around town & maybe a picture of your kid at a local sporting event.
Local businesses fight over the ad space -- and there is no shortage of companies willing to advertise in the paper.
Why? Because it's proven & effective for our area -- even in 2013.
But certain parts of the paper get overcrowded with ads, while other pages have only a few.
The front page for example usually has a few ads at the bottom -- as shown in the recent Thanksgiving edition of the Gatesville Messenger: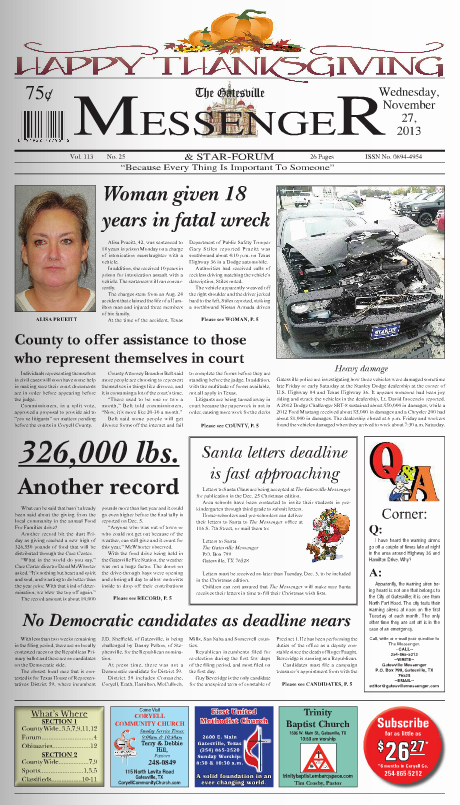 Just 4 ads on the entire front page.
Compare this to a page in the middle of the paper that is full of ads: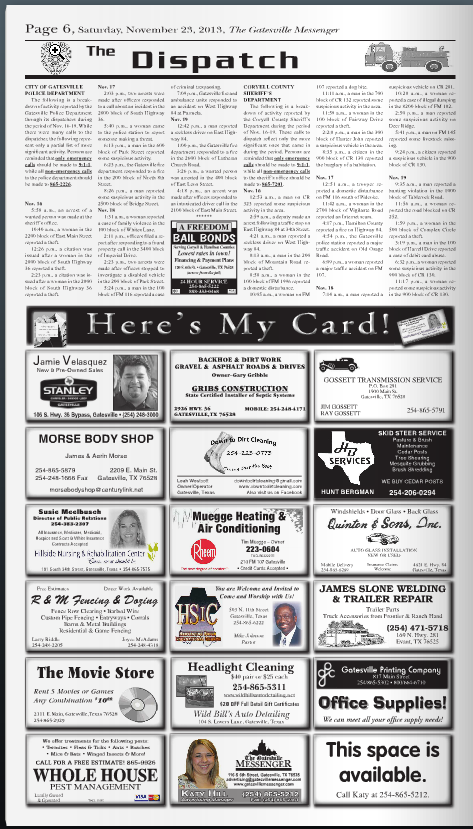 As a reader, which ads are you more likely to notice?
Probably the ones on the front page that aren't bombarding you. In fact, I'd bet hardly anyone even reads the 2nd page since it's overrun with ads.
The same is true with Facebook.
If the news feed is overrun by posts from businesses, people will skip over them, or worse: stop logging in.
That's why it's so important for Facebook to show a nice mix of posts from friends, family AND fan pages in the news feed.
So no, not all of your fans will see your posts.
Only those fans most engaged with your page will see your content -- and isn't that better anyway?
If people aren't engaging with your posts, who cares if they see them? They aren't taking action & likely aren't among your paying customers.
And now -- if you want more of your followers & fans to see your ads (posts) -- you'll need to spend money either with a Boosted Post or Sponsored Story.
Will Social Media Managers soon be out of work?
Going back to my original question -- is Business Insider's Nicholas Carlson correct?
Is this "drastic" drop in Reach going to kill an entire industry?
It's a bold statement. And I agree with him when he says that getting paid to run a page for a business has gotten tougher.
It's not just about cute kitten posts & getting tons of Likes & comments anymore -- although that stuff can be crucial at times.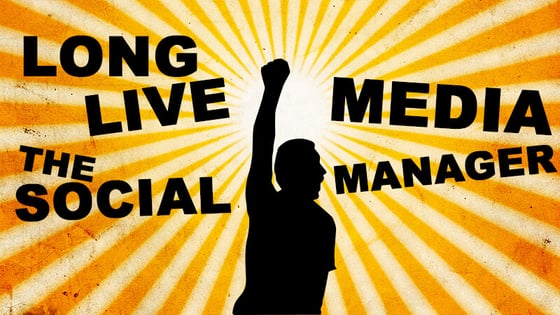 Social media managers now need to be more creative with their posts & have a better understanding of Facebook reporting metrics, tools & Facebook ads.
For more on reporting tools, check out Razor Social's new "Killer Guide to Facebook Analytics Tools" -- or read our post on reporting tools here:
My prediction is that better reporting tools combined with more news feed competition & lower reach will result in many weaker social media management agencies going under. They just won't be able to hide behind the vagueness of what they do anymore -- or the lack of measurable results.
That said, I think the focus of social media managers will need to shift away from Reach, Likes or comment counts -- and toward link clicks & lead gen numbers.
Are people buying more from the business you represent as a result of your finely crafted Facebook posting strategy?
Or are you just entertaining people who have no intention of opening their wallets?
If you're just entertaining people, then you may be out of work pretty soon.
But if you're focusing on the correct metrics -- and improving them -- then you should be fine.
And you may consider charging more for your services since Facebook marketing will continue to become more difficult for businesses to do on their own.
The SM Management industry is NOT dead
The social media management industry is not dead -- but it will be losing some dead weight in the coming months.
Business Insider's Carlson closes his article with this -- so I'll do the same:
While they are screwed in the short term, don't worry too much about the people in the social media marketing industry.

They have been through a similar trial before.

Google once went through a period where it adjusted its search algorithms so that companies couldn't just game the system to get their pages to the top of search results pages.

Google's message to companies was: Quit paying "search engine optimizers" to get to the top of Google. If you want sales from our users, do a simple ROI calculation, and buy as many Google ads as you can afford; you won't regret it.

When that happened, tons of search engine optimization, or "SEO," experts who'd spent their days studying Google, suddenly became social media marketing, or "SMM," experts who spent their days studying Facebook.