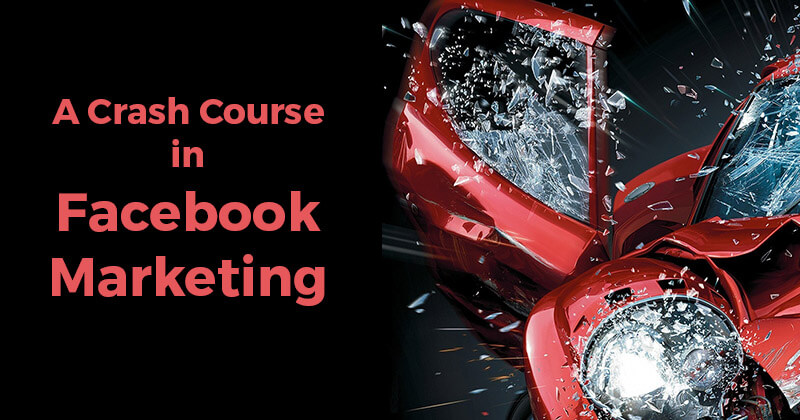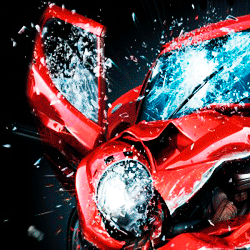 In the last 4 months, we've written a ton of blog posts on how to use Facebook for business.
I'm assuming you haven't had a chance to read them all yet. :)
If you're like me, you only skim the news feed on Facebook, Google+ or Twitter -- so seeing everything is impossible.
For that reason, I wanted to take a break today (from writing a new post) and do a quick roundup of last quarter's posts -- so you have a "One Stop Shop" and can find & read these posts quickly.
In addition to reading them, I hope you actually take the advice & tips to heart and apply them to your business.
Our #1 goal in blogging is to make you a better user of Facebook.
I hope we're achieving that goal. :)
Don't Buy another Expensive Facebook Training Course!
Let's face it -- there's a bunch of expensive information products out there that can help you learn Facebook marketing.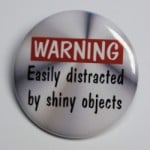 But, here's the deal...
Facebook changes so often that these products are usually out-of-date within 3 months of buying them -- so you have to keep buying the new versions to stay on the "cutting edge".
I call it "Shiny Object Syndrome".
So instead of spending your money on these time-dependent courses, just read our blog instead!
Below I've listed several categories of blog posts -- Facebook posting best practices, fan page best practices, general social media, etc.
But as a jumping off point, I'd like to share the most trafficked blog post I've ever written. I'm still honored that so many have read, shared & liked it:
100 Facebook Lists to Follow (and bypass Edgerank) -- Get the best out of Facebook with these lists.
Now, let's get started with the rest...
Facebook Marketing Tips
Facebook Posting Best Practices
How to Increase your Facebook Status "Likes" -- 9 easy-to-follow tips to get more Likes on your posts.
7 No-brainer Tips to Write an Awesome Facebook Post -- Simple tips to help you write better updates.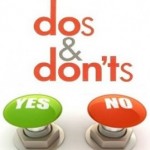 9 Things You Should Never Share on Facebook -- Stop posting these things on your page!
Write Better Facebook Status Updates -- Josh offers 5 Templates to make posting easier!
What You Should Post on Your Facebook Page to Get More Likes & Shares -- A look at the goals of the 4 different post types on Facebook.
5 Questions to Ask Before Clicking "Post" -- Before you post an update to Facebook, ask these 5 questions.
8 Facebook Status Ideas that will Improve Edgerank -- Josh's huge & humorous rundown on improving Edgerank.
Fan Page Best Practices
5 Minutes a Day to Becoming a Better Facebook Page Owner -- Short on time? Give me 5 minutes a day.
These 7 Lessons will Revolutionize your Facebook Page -- Want a Revolution on your page? Go read this.
5 Essential Tips to Jump Start your Facebook Fan Page -- These tips will get you on the fast tract!
Are you a Crappy Fan Page Admin? -- Find out if you're a Crappy Fan Page owner.
4 Things Every Facebook Page Needs to STOP doing Right NOW! -- Stop doing this on your page!
Tips about Facebook Likes
9 Surefire Ways to Get More Likes on Your Facebook Page -- Need more Likes? Go read this!
Here's a Quick Way to Get More Likes on Your Facebook Page -- Need more Likes? We all do!
5 Reasons Why People UnLike Your Facebook Page -- Losing Fans? Find out why.
Content for your Facebook Page
3 Ways to Find Better Content for Facebook -- Stuck figuring out what to post? Time to get unstuck!
How to Leverage the Status Updates of Top Facebook Experts -- Need content for your page? Use content from leading experts.
Get More Facebook Traffic to Your Blog -- How to use Facebook to drive traffic to your blog.
Warning: These 58 Social Media Tips could Explode your Content Marketing -- You have been warned.
5 Blogs every Facebook Marketer Must Follow! -- These blogs will transform your business. Go follow them!
Leveraging Facebook Page Features
These Mistakes with your Facebook Contest will get your Page Deleted -- Contests are great, but making these mistakes could get you banned.
How to Optimize Your Fan Page for Graph Search -- 6 Easy Steps to get your page ready for Graph Search.
Increase your Facebook Edgerank Today! -- 7 Easy Tips to improve your page's Edgerank.
4 Easy to Follow Tips to Help You Crush it on Facebook -- 4 tips for crushification.
How to Choose the Right Promotion App -- Guest post by Mike Gingerich to help you with contests.
Facebook Image Tips
Test your Cover Photo -- Are you breaking Facebook's new cover photo rules? Know for sure by testing your cover here.
Does your Post's Image Break Facebook's new Ad Rules? -- Runnings Ads? Then read this post.
20 Awesome Facebook Cover Photos to Inspire You -- These cover photos will inspire your page for sure!
The Mother of all Social Media Graphic Dimensions! -- Great cheat sheet for social media graphics.
Fan Page Reviews
Not reviews of your Facebook page, but still... the tips are general in nature & you should probably follow them.
General Social Media Tips:
Top 10 Mistakes Businesses Make on Social Media -- My bet is YOUR business is making some of these mistakes!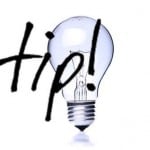 The Quickest and Easiest Way to Find Blogs to Follow -- Great tool to help you find blogs in your niche.
The Winner and Losers in Social Media in 2012 -- Find out what social platform is the winner.
36 No-Brainer Tips for Boring Products and Brands -- Don't think your business is good for Facebook? You're Wrong.
Google Reader is Dead- Here's a Facebook Alternative -- Google killed Reader, but did you know there is an alternative on Facebook?
Facebook User Tips:
17 Facebook Experts React to the Re-Designed Facebook News Feed -- A new News Feed is coming, find out what the experts think about it.
Robert Scoble won't stop Poking me! -- Podcast discussing some changes to Facebook, including the Poke app.
$100 to Message Zuckerberg?! -- Want to message Zuck? It's gonna cost ya!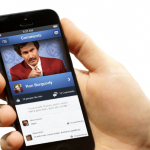 Facebook Followers vs Subscribers -- Facebook changed the name of Subscribing to Following.
3 Tools That Make Facebook Suck Less -- These tools will make your life so much better!
Warning: Facebook's Graph Search Changes the Meaning of a "Like" -- You might want to rethink what you Like on Facebook.
Thanks!
Thanks for reading our blog and for letting us into your life a few times a week.
Our hope is that you become an amazing Facebook page owner!
Also a BIG thanks to Josh & the team for deciding to make the Pro plan of Post Planner FREE for everyone!!!
You can read more about that HERE or just click on one of the big talking heads to the right and start using the app! :)