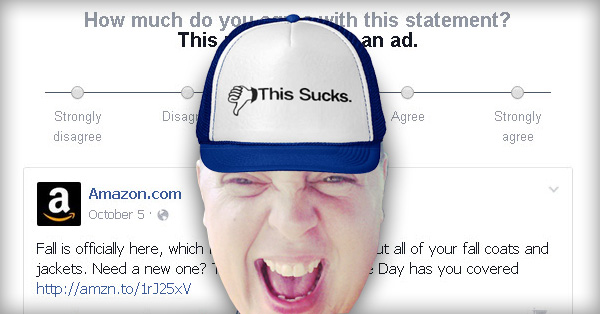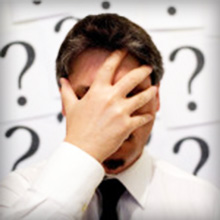 Facebook recently announced they will penalize posts that are "overly promotional".
The result is promotional content will now get less visibility in the news feed.
Unfortunately, this could mean curtains for businesses that don't adjust to the change!
Facebook surveyed users about the news feed before announcing the new update. Users were shown various posts & asked whether the posts were too promotional.
Here's how Facebook summed up the survey results:
People told us they wanted to see more stories from friends and Pages they care about, and less promotional content.

We dug further into the data to better understand this feedback. What we discovered is that a lot of the content people see as too promotional is posts from Pages they like, rather than ads.

This may seem counterintuitive but it actually makes sense: News Feed has controls for the number of ads a person sees and for the quality of those ads (based on engagement, hiding ads, etc.), but those same controls haven't been as closely monitored for promotional Page posts.

Now we're bringing new volume and content controls for promotional posts, so people see more of what they want from Pages. According to people we surveyed, there are some consistent traits that make organic posts feel too promotional:

Posts that solely push people to buy a product or install an app
Posts that push people to enter promotions and sweepstakes with no real context
Posts that reuse the exact same content from ads
That's all fine & dandy, but the survey results seem flawed to me.
And tweaking the Facebook algorithm to block promotional posts is a misguided response.
I hate spam as much as the next guy, but there are lots of businesses working hard to build active communities on Facebook. Misdirected algorithm changes like this one don't help anybody -- including the casual Facebook user!
In this post, I show screenshots from the news feed survey I took on Facebook & explain why I think it was flawed.
>> Click to Tweet <<
CAUTION: Facebook News Feed Survey was Flawed!.. and Your Biz May Suffer for It
According to Facebook, posts like these are "overly promotional":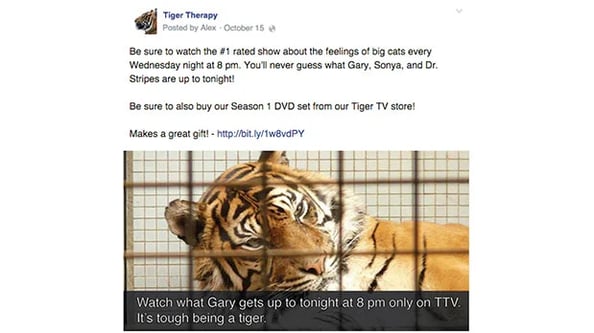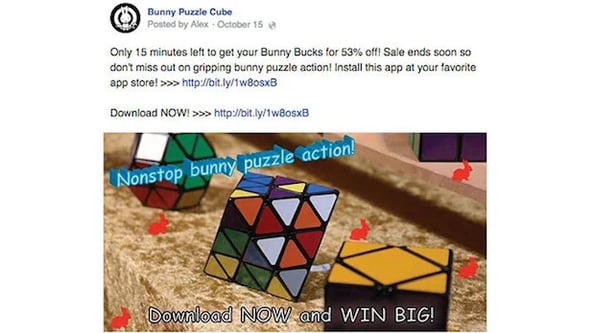 Starting January 2015, Facebook users should see fewer of these kinds of posts in their news feed.
And it's because of results from the recent survey.
Here's what I saw when I took the news feed survey on Facebook:

I clicked "Give Feedback" and saw this:

Facebook wanted me to rate posts on a scale that went from "Strongly Disagree" to "Strongly Agree".
I clicked "Start Now" and the questions started flying.
I was asked to rank a series of Facebook posts.
I ranked this post from Amazon, which I hadn't ever seen in the Facebook news feed.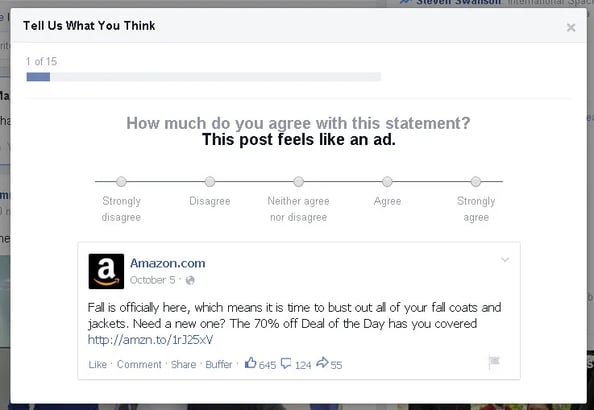 This post from The Walking Dead appeared, but I don't follow the page & have never seen the show.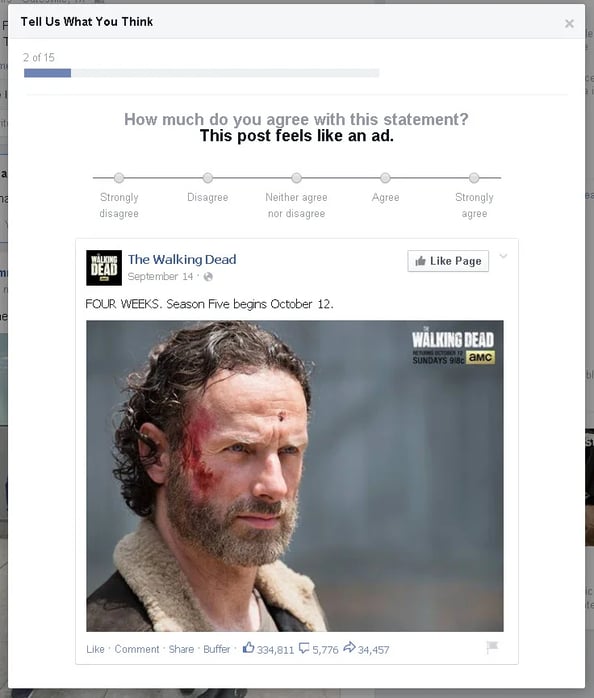 Here's a post from some company called Kotaku, that I'd never heard of before.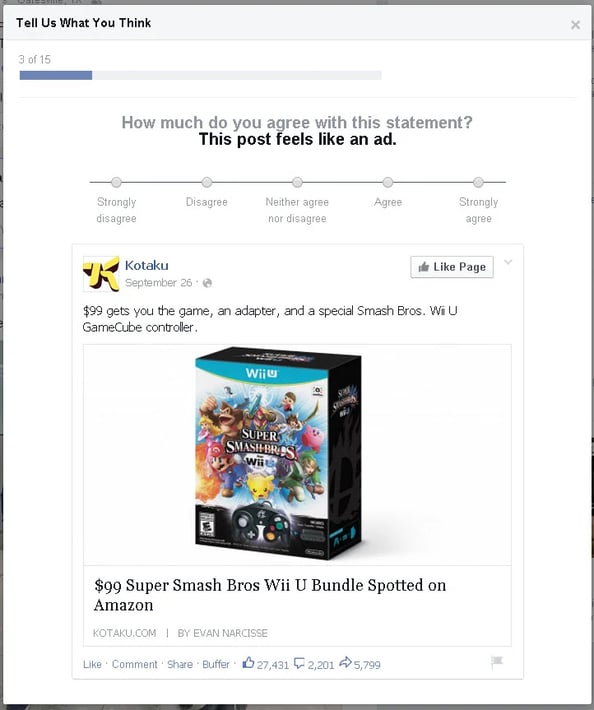 I've also never played Criminal Case, nor have I ever Liked the page.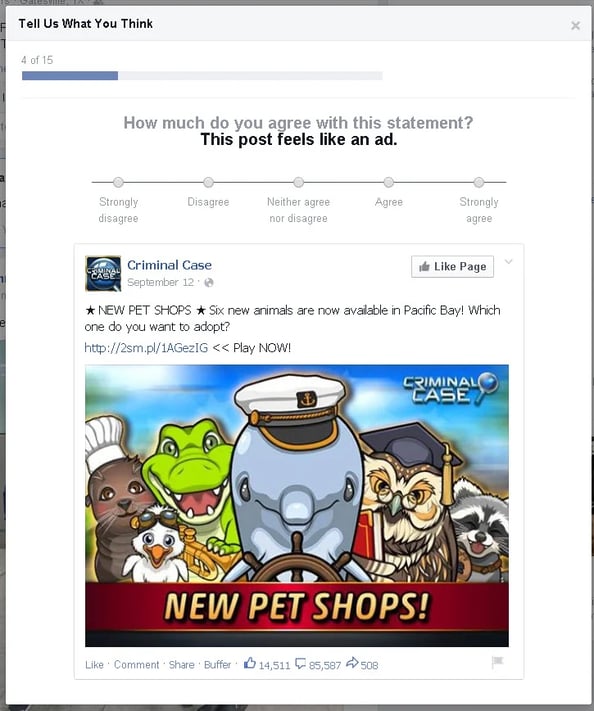 I do Like Jerry Seinfeld's page & often interact with him on Facebook.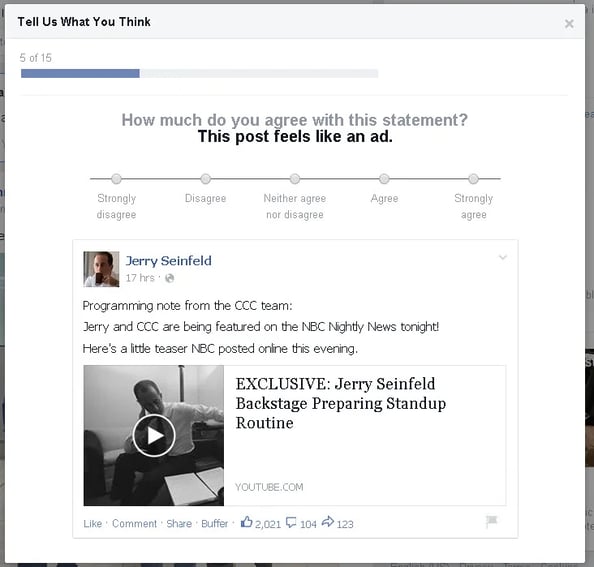 Then I saw a post from one of my friends.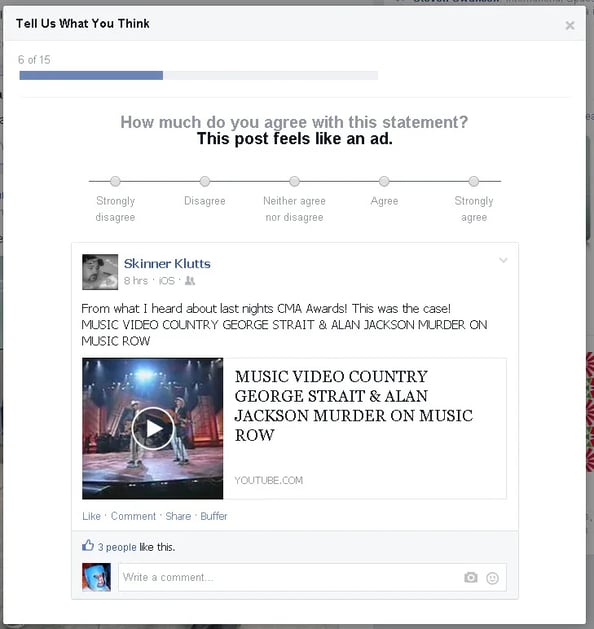 And a post from my wife.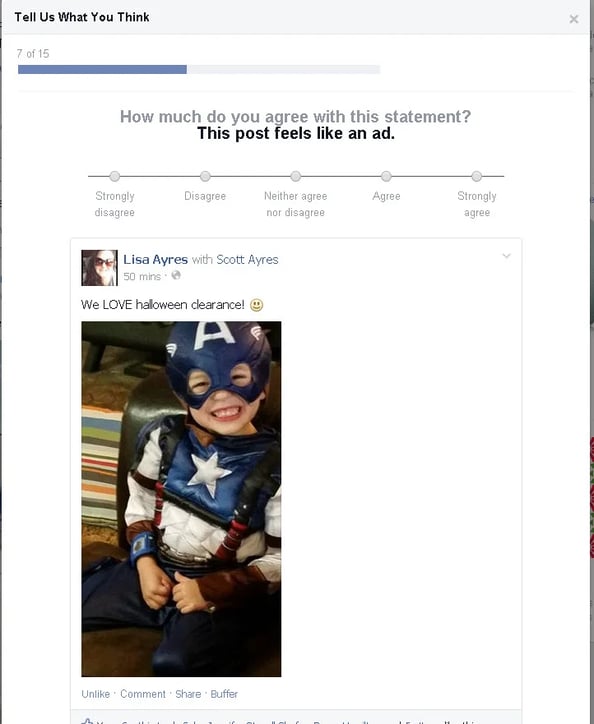 And I rated this celebratory post from a friend.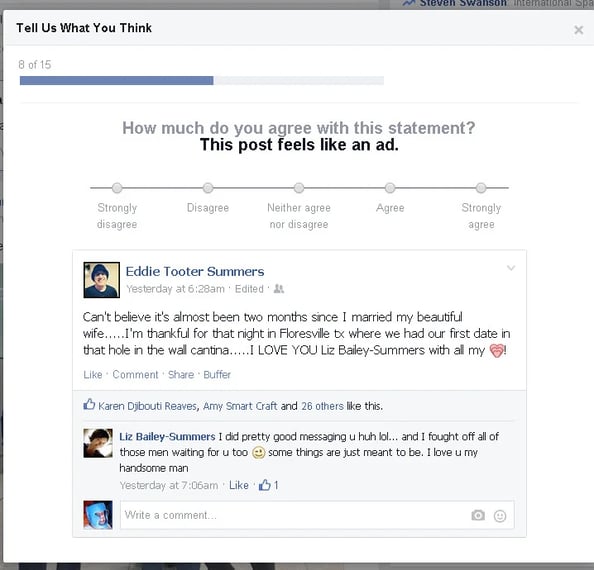 I was then shown this post from a radio station near my town.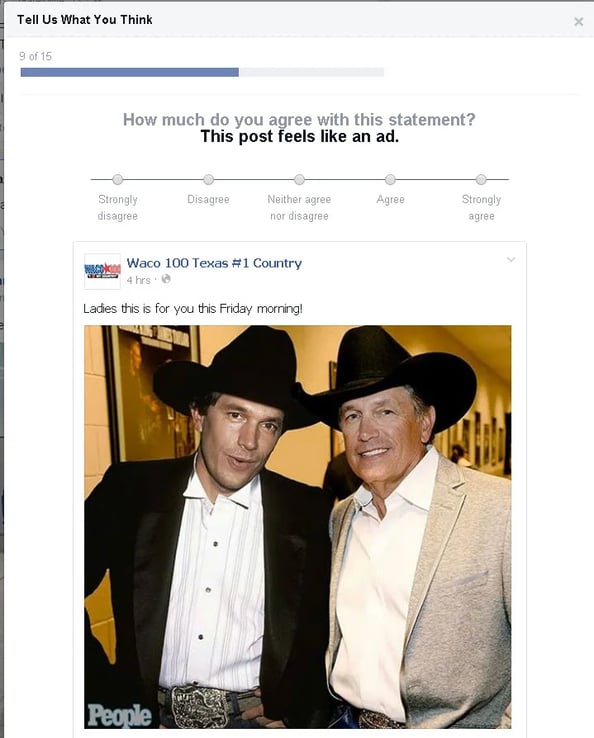 Here's a post from a close friend that I was asked to rate.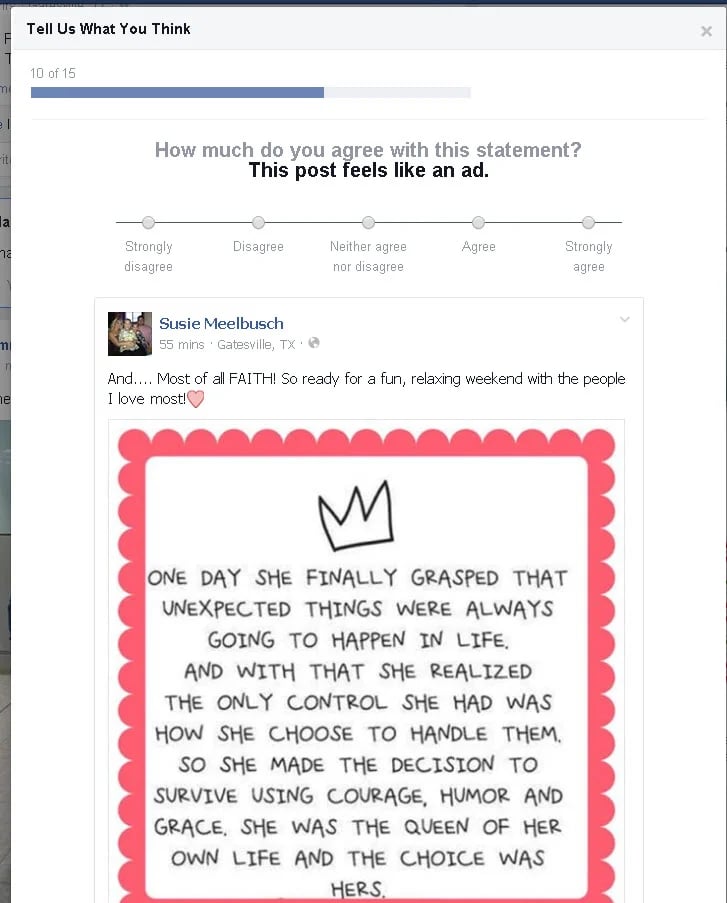 I was shown this post from BuzzFeed Video -- a page I interact with almost every day.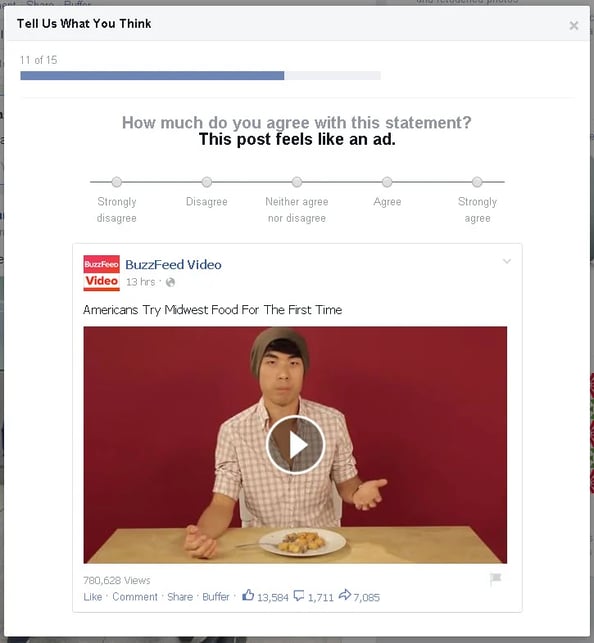 And another post from a friend that discussed her new business.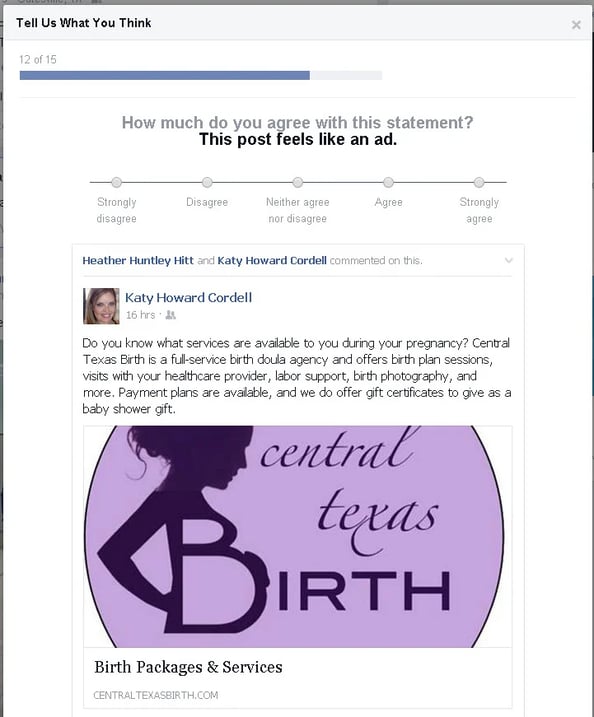 And here's a friend of mine talking about "Movember".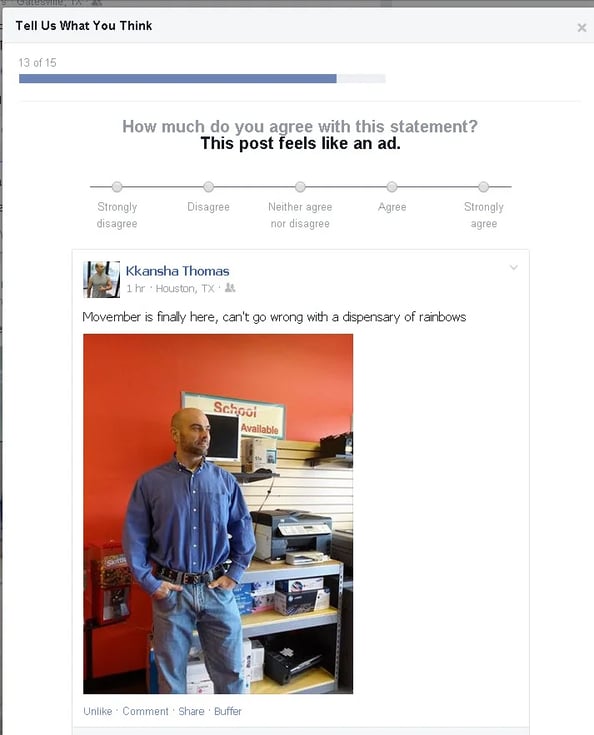 And another BuzzFeed Video post.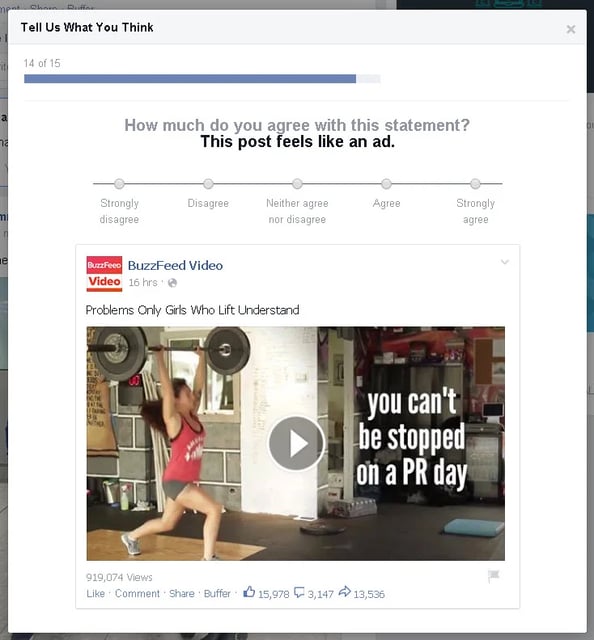 The last post on the survey was content I posted on my Facebook profile. Huh?!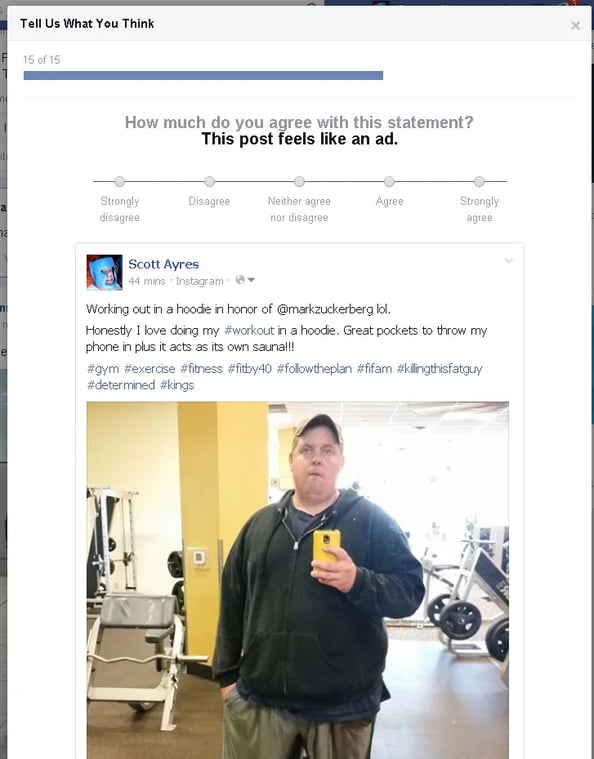 Summary
Of the 15 Facebook posts displayed in this article, 8 came from pages and 7 were profile posts from my friends.
Two of the page posts were from BuzzFeed Video & 2 were from Facebook pages I'd never heard of.
Here's my beef with Facebook basing an entire algorithm change on this shoddy survey:
All I was asked was: did the posts feel like advertising?
The survey didn't ask me if I would like to see fewer of any of these types of posts. But Facebook used the survey results to make capricious changes to the news feed algorithm -- wrongly claiming that the results show that people want fewer promotional posts in the news feed.
Maybe users do want to see less advertising on Facebook, but results from this survey shouldn't have led to such a significant algorithm change.
Not good, Facebook!
Or am I wrong?