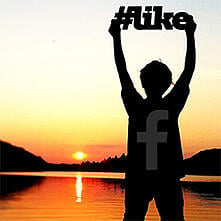 Some Facebook page managers think they're in the clear.
They think Likes don't matter anymore since they can just run ads.
Why should they focus on getting more Likes when they can just advertise to people who don't already follow their page?
Great question!
Look, some pages can get by on Facebook ads alone -- especially those selling T-shirts, jewelry & other impulse buys.
But to make even a small splash on Facebook, most small businesses still need to keep getting more Likes. It's the least expensive way to grow your page & reach.
So don't be fooled -- Likes are just as important today as they were last year or 5 years ago!
In fact, I think Likes are more critical than ever. Here are 4 reasons why.
4 Reasons Your Facebook Pages STILL Need More LIKES
1. You Reach More People
We all know that Facebook reach has dropped across the board, and organic reach will probably continue to decline.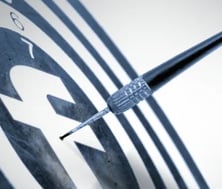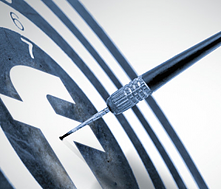 But your potential audience gets bigger when people Like your page.
If only 6% of your fans see your posts -- 6% of 5,000 is a lot more than 6% of 1,000!
>> Click to Tweet <<
2. Ads are Easier to Target
To keep the website free of spam, Facebook limits how often ads can appear in the news feed.
You may advertise to your fans 4 times a day, but those who don't follow you on Facebook only see 2 of your ads in any 24-hour period.
3. Cheaper to Reach Fans with Facebook Ads
The great thing about managing a Facebook page for your local business is the ability to REALLY target your fans with ads.
For my bounce house business, I target women within about a 25-mile radius since they account for most of the Likes on my page.

When I pay to boost a post to "fans and friends of fans" (which I do about 3 times a week) I'm likely to target women who are friends with 86% of my fan base.
I pay less per click because I have very targeted, interested fans.
In addition, I target a "Lookalike Audience" to get an amazing return on my ad spend.
Jon Loomer explained Lookalike Audiences in this awesome post:
4. People Buy from Businesses They Know
People tend to buy from those they know, like & trust.
>> Click to Tweet <<
And the only way to achieve that credibility on Facebook is by building a robust page with targeted Likes. Then you can start engaging with your fans & building your brand online.
And this holds true for local businesses!
If you grow & nurture your fan base, your customers will return the favor by becoming ambassadors for your brand.
They'll recommend your company to their friends & others will see them engage with your business on Facebook.
If Susie sees Amanda Like my Space Walk of Gatesville page, Susie will be more likely to Like my page & give me business. Without that so-called social proof, Susie may seek out other businesses her friends have connected with on social media.
Summary
As you can see, there are many reasons for page managers to get more Likes on Facebook.
Just make sure to target the right audience so you end up with relevant fans who are interested in your page & the products or services you provide.
That way you'll surely capitalize on the many benefits of Facebook!