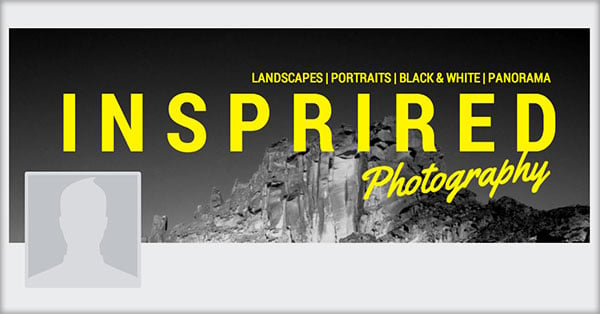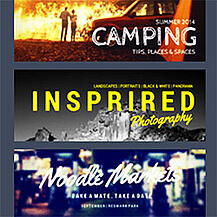 Looking for exciting new ways to create Facebook cover pictures?
Let me guess… right now you're stuck with a plain, boring, one-tone template, right? You need something exciting -- something that really stands out!
Today, I'm going to tell you about 4 awesome websites that will help you big time.
A buddy of mine was redesigning his cover image so he asked me for some ideas.
He didn't want to buy a pricey design tool, he wanted to know places he could visit online where he could find lots of templates & ideas for Facebook cover pictures.
These were my 4 recommendations.
Fix Your Boring Facebook Cover Pictures with These 4 Awesome Websites
1. Canva
I'm a huge Canva fan. I can't get enough of this tool because of how good it makes me look!
Canva is the easiest way to design your next Facebook cover picture.
>> Click to Tweet <<
Try one of Canva's free, ready-made templates. There are lots of exciting free & paid backgrounds. Many of the best designs cost only a buck!
Btw, you know you can use Canva right inside Post Planner now, right? ;)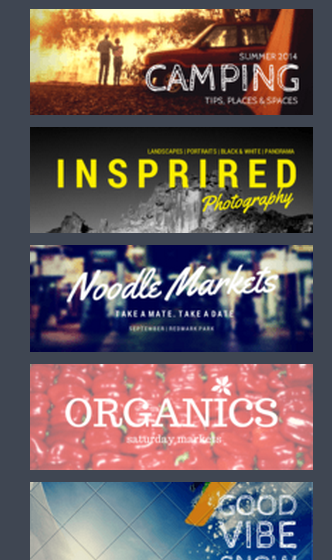 2. Creative Market
Designers love Creative Market.
And I love it because of the great selection of fonts, themes, and other snazzy free stuff.
>> Click to Tweet <<
Every Monday you choose from 6 different items you can download for FREE.
This week's choices included:
Upload the image to a tool like Canva or Pixlr & design away.
3. Swiftly
Swiftly also has free backgrounds that many people don't know about.
>> Click to Tweet <<
And some of these images are beautiful: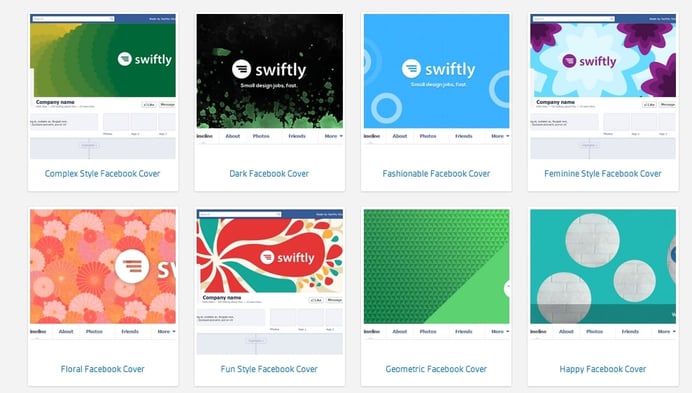 4. Etsy
Etsy has more than just physical, handmade items.
You can also get digital products like logos, business cards, blog themes & some great templates.
>> Click to Tweet <<
There are many backgrounds with different styles that you can use for your next post or for your Facebook cover picture. Nifty packages start at 99 cents.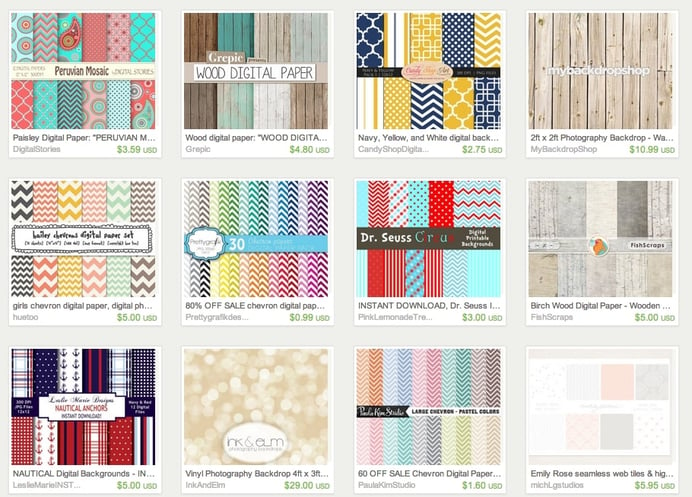 Upload the patterns to Canva so you'll have them to use next time.
Make Stunning Facebook Cover Pictures
These 4 websites can help you make a Facebook cover picture that looks like it was created by a professional graphic designer.
Where do you go to find backgrounds, templates & ideas for your Facebook cover pictures?