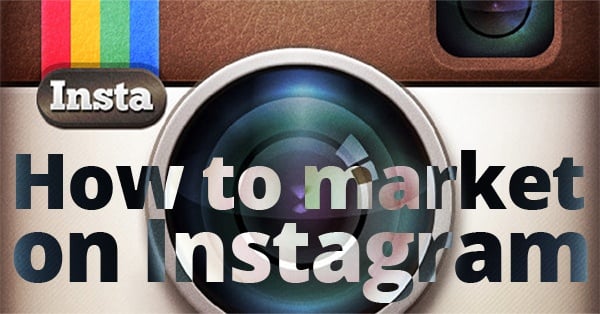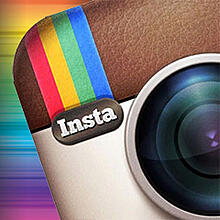 I don't go a day without looking at Instagram.
It's super addictive!.. and I can't help but log in every single day.
And I'm not the only one.
There are over 200 million users on Instagram sharing over 60 million photos each day.
And YES, businesses can use their Instagram pages in very powerful ways.
Want some examples?
No problem. Check out these 27 amazing pages full of amazing ideas about how to market on Instagram.
27 Must-Follow Pages to Teach You How to Market on Instagram
1. Sabo Skirt
Sabo Skirt is a lifestyle brand with more than 1.1 million followers.
2. McDonald's
McDonald's has one of the most creative Instagram accounts on the web.
3. McGinness Works
It doesn't get more simple & clean.
4. Threadless
This company knows how to have fun.
5. SHREDZ Supplements
From tips of the day to feedback from customers, this company posts about it all.
6. Flavor God
This seasonings company is taking over Instagram by sharing tasty recipe ideas.
7. Able Ground
I don't know how they do it, but Able Ground makes me want to buy all their stuff on Instagram.
8. Humans of New York
Definitely the best storytellers anywhere on social media.
9. Julie's Kitchen
Follow this page & fall in love with food.
10. Brahmino
This page will teach you how to tell better stories with your photos.
11. Nike
Because, well... just do it!
12. lululemon athletica
Lululemon has a genuine, personal approach.
13. Quest Nutrition
Here you'll find great recipes in just 15 seconds.
14. Taco Bell
Taco Bell does a great job humanizing the company on Instagram.
15. Warby Parker
This glasses provider has built a powerful lifestyle brand on Instagram.
16. Starbucks
These photos will make you want coffee... now!
17. Happy Plugs
Great photos... posted every day!
18. Verve Coffee Roasters
All I can say about this page is... well done!
19. V-MODA
Instagram helps this company put a soft touch on the brand.
20. Sprinkles Cupcakes
Cupcakes come alive on this Instagram account.
21. Bookhou
This company uses beautiful photos to promote its products.
22. Red Bull
There's lots of action on this page.
23. Oreo
Nobody beats Oreo!
24. Top Shop
Lots of great behind-the-scenes shots.
25. Canva
Follow Canva to brush up on your design skills.
26. GoPro
GoPro cameras are amazing -- here's proof.
27. Post Planner
Yup! We're on Instagram, too! :)
Key Takeaways
On Instagram, you shouldn't always be trying to sell.
The most successful companies on Instagram use the social network to build communities & interact with followers.
They do this using photos that show:
Glimpses behind the scenes
Throwback Thursday or #tbt
Stories
Customer testimonials
In fact, some of the pages listed in this article never try to push products at all on Instagram. Most of them just post photos of their products in use.
I know I've purchased items from some of these companies after seeing photos on Instagram. So their strategies work!
What about you? What businesses do you follow?