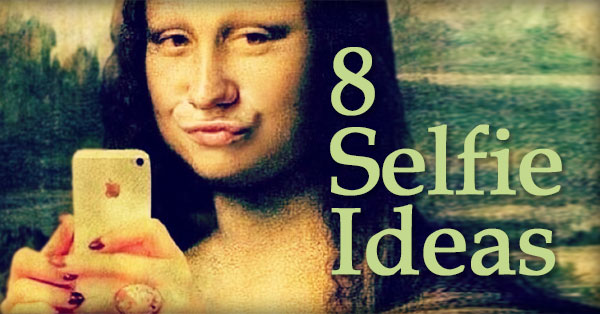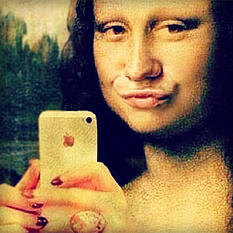 Some of the most popular photos on Facebook, Instagram and Twitter these days are selfies.
Why?
Because selfies are a fun way to show people what you're doing -- and to motivate people.
They also contain something we all love to look at: human faces.
Selfies even have a Wikipedia page. Here's what it says:
A selfie is a self-portrait photograph, typically taken with a hand-held digital camera or camera phone. Selfies are often shared on social networking services such as Facebook, Google+, Instagram, Snapchat, Tumblr and Twitter. They are usually flattering and made to appear casual. Most selfies are taken with a camera held at arm's length or pointed at a mirror, rather than by using a self-timer.
Selfies have gotten super popular in the last couple years. But self-portraits were around long before the word "selfie" even existed.
Here's a selfie shot by Robert Cornelius in 1839:
>> Click to Tweet <<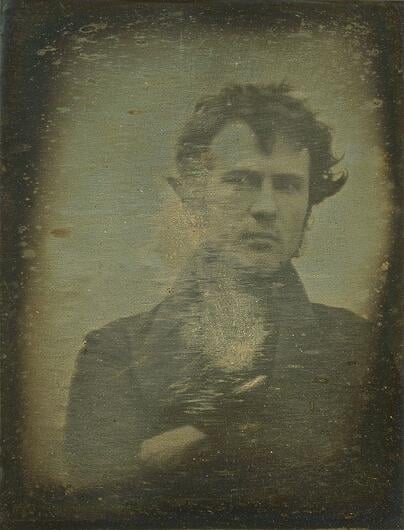 And here's one of the most famous selfies ever shot by Bradley Cooper at this year's Academy Awards:
>> Click to Tweet <<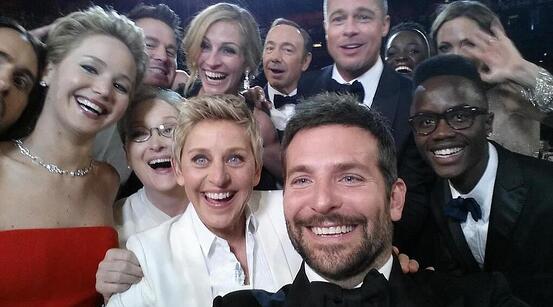 Talk about star-studded!!!
Among social media pros, Joel Comm and Chris Brogan are known as 2 of the most prolific selfie lovers: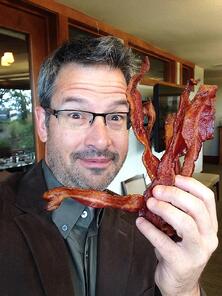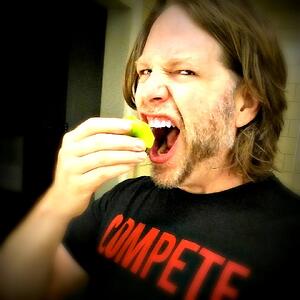 Joel (top) does it primarily to have fun and showcase his personality. Chris uses selfies to hold himself accountable for his food and exercise choices -- and to motivate others.
So selfies aren't just for teens, celebrities and the most vain among us. Many people use selfies for social media marketing.
People relate to them and love to see what others are doing.
If you're a marketer, selfies can be your best friend when done correctly. The goal is to get engagement and not seem too salesy or narcissistic!
Check out this group selfie our CEO Josh Parkinson posted on our Facebook page:
The post got lots of engagement & helped put a face to our brand.
Sadly, I wasn't there. :(
Anyway, here's how to use selfies for marketing and get tons of engagement.
8 Awesome Selfie Ideas to Get More LIKES, Comments and Shares
Is there a right way and wrong way to take a selfie? Maybe.
Luckily, I found a sweet infographic by Adorama that tries to answer this question. Here are the 8 awesome selfie ideas they recommend:
1. Put your selfie in context
try to prevent people from seeing your selfie as simply narcissistic
give them a reason to care about your photo
2. Make the selfie composition GREAT!
use an app with a "rule of thirds" grid to improve your positioning
be deliberate in how you leverage symmetry or asymmetry
crop out irrelevant or distracting elements
3. Optimize your lighting
find good ambient light to illuminate your face without exposing every detail
don't take photos with light behind you
be careful with your phone's "automatic white balance" setting
try ProCamera -- an app that lets you optimize lighting
4. Optimize your background
avoid strange objects behind your head
avoid accidentally revealing things you don't want shown
try using blank walls as backgrounds
take test photos to vet the background
5. Shoot from above and boost resolution
taking selfie from 10 degrees above will highlight your cheekbones, hide your double chin
use a high resolution to optimize digital enhancement
6. Use cool apps!
7. Choose the best way to share
Breakdown of how people share selfies:
Facebook -- 47%
Text message -- 27%
Twitter -- 9%
Instagram -- 8%
Snapchat -- 5%
8. Try some new gear!
try new lenses: wide-angle, telephoto, fisheye
use a tripod
use scopes
use secondary lights
Now check out the visualization of these tips: