Hashtags are EVERYWHERE!
And for good reason. They improve social media performance across the board.
Just look at how they're being used on EVERY top social network:
Twitter

Facebook

Instagram

Google+

Pinterest

Tumblr
In fact, they're such common practice that people have started using them TOO MUCH (maybe).

I've even received TEXT messages that included hashtags. I mean... what's the point?

Expression!.. that's what!
Anyway, let's talk about how hashtags are used on the various social media platforms -- and how YOU can get the #most from #hashtags (but without being #obnoxious).
>> Click to Tweet <<
How to Use Hashtags the RIGHT Way on Twitter, FB, Instagram and the Rest
How to Use Hashtags on Twitter

You should NOT use more than 2 hashtags per tweet. The rationale is that too many hashtags can annoy or confuse followers.
Tweets with 5 hashtags are retweeted about 3x more often than tweets with no hashtags -- and 1.5 times more retweets than messages with 2 hashtags!

Hmmm... who's correct? Twitter or TrackMaven?
When in doubt, I say go with the stats (see the screenshot, then please let me know about that outlier).
That said, much depends on YOUR specific audience. I suggest running a test on your own. Try both ways and see which gets the best results.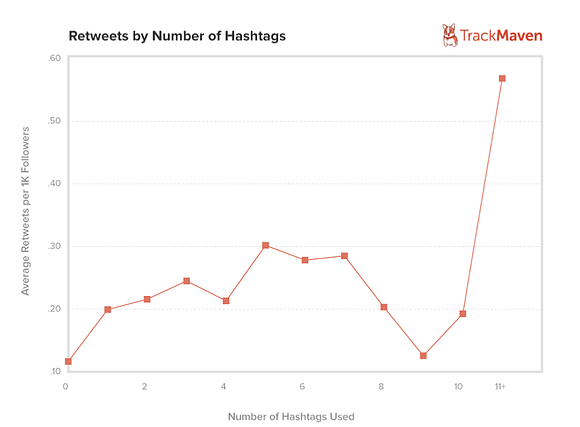 How to Use Hashtags on Facebook
While you can't search for hashtags on Facebook, you CAN click on hashtags to see relevant content.
From my own experience, it's best to limit Facebook hashtags to 2 per post. This advice was echoed in a Post Planner interview that queried 13 Facebook power users.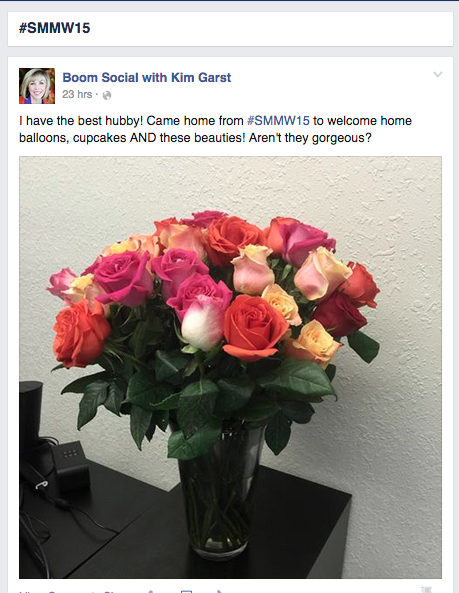 How to Use Hashtags on
Instagram

According to a study by Dan Zarrella, the more hashtags used the better the engagement -- and Instagram allows up to 30 hashtags!

Whoa!
What are the BEST HASHTAGS to use on Instagram?
Another Zarrella study cites these top 5 Instagram hashtags:
#followforfollow
#likeforlike
#follow4follow
#l4l
#f4f
And the top (bottom?) 5 WORST Instagram hashtags:
#bestfriends
#lovethem
#loveyou
#lovehim
#superbowl
(NO COMMENT... moving on here.)
>> Click to Tweet <<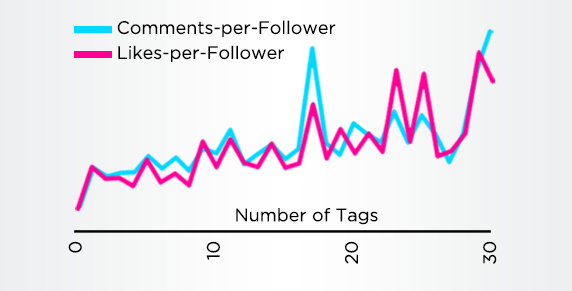 How to Use Hashtags on
Google+

The general consensus is no more than 2-4 hashtags is best practice on G+.
And the preferred placement is at the bottom of the post (where they are least intrusive).

How to Use Hashtags on
Tumblr
Tumblr uses a tag feature like WordPress.
You don't add hashtags within the post, but connect as many hashtags as are appropriate in the Tags field (30 is the limit per post) to help others tumble across your work.

>> Click to Tweet <<
How to Use Hashtags on
Pinterest
The FIRST THING to know is that hashtags on Pinterest are clickable ONLY in the Pin description. Not only that, but a click on the hashtag creates a search for concepts RELATED to the word tagged.
So Pinterest is a wildcard. I suggest you place 2-3 tags in the Pin description to help with branding and search.
How to Use Hashtags on LinkedIn
Linkedin abandoned hashtags support in 2013.... ouch!
HOWEVER, they recently added the option of tagging Pulse posts with up to three keywords.

Like Tumblr, Pulse uses "tags" not "hashtags," yet that are designed to help with search and categorization. WHY did LinkedIn do away with hashtags?
No idea.
>> Click to Tweet <<
Final Thoughts on How to Use Hashtags
Let's review how many hashtags you should use on each network
Twitter: 1-2 (or up to 5)

Facebook: No more than 2

Instagram: As many as you can (in the comments too!)

Google+: 2-4 (place at the bottom of the post)

Pinterest: 2-3 (in your Pin description only)

Tumblr: As many as you can

Linkedin: None - but you can tag Pulse articles

Parting advice:
Know WHY you are using hashtags

Know YOUR audience


Use hashtags with PURPOSE, not because everyone else is doing it

Don't abuse hashtags, or the strategy will backfire on you
It's always a good idea to check how a hashtag is being used elsewhere before adopting it as your own. Hashtags.org deems itself the world's hashtag organizer -- and it's a great place to begin.
You'll find there's a hashtag for just about everything. Want to see photos of people jumping? Check out #jumpstagram. Care to connect with other writers, try #amwriting.
And the final requirement for hashtags: HAVE FUN!
If you've tips to add or special hashtags to share, let me know in the Comments.
#IamListening
____________________
RECOMMENDED ARTICLES: