Did you know that more than 90% of all Instagram users follow business accounts?
But that's not all!
Roughly 50% of Instagram users say that a brand's IG account makes them MORE interested in that brand's products!
So if your business isn't crushing it on Instagram, you're missing out on EASY leads.
So how do you crush it on Instagram?
An easy first step is to use the best Instagram hashtags for follower growth.
This is because when you use the right Instagram hashtags, getting followers and more engagement becomes a lot easier.
Read below to learn how.
393 Best Instagram Hashtags for Followers (Categorized #instagood Guide)
Ask 100 different people how to get followers on Instagram, and you'll get 100 different answers.
So here's a simple and easy strategy that consistently works:
Use the RIGHT hashtags to get your TARGET followers.
We''ve organized this guide, so you can skip to the part most relevant to you:
3 benefits of using hashtags
Wondering if hashtags REALLY do anything besides add clutter to your caption?
Will hashtags get you more followers?
Can they bring more viewers to your page?
Or are they just another social media trend?
These are GREAT questions for business owners.
If hashtags CAN bring in visitors and likes, they're worth the time investment.
On the other hand, why waste time on hashtags if they AREN'T effective?
The short answer?
Hashtags are SUPER effective ways to build your Instagram following!
Here are the 3 BEST hashtag benefits for businesses.
Benefit #1: More impressions
Hashtags increase the number of people who see your posts.
How?
Instagram shows users posts that are similar to other things they've looked at.
Hashtags help Instagram expose your account to users interested in your content.
Instagram will also look for hashtags that match a user's search.
In other words, hashtags are like adding keywords to a blog post.
This means they increase the chances that your post gets seen!
For example, I searched "#books" on Instagram.
I get shown the top posts using that hashtag, then the most recent posts.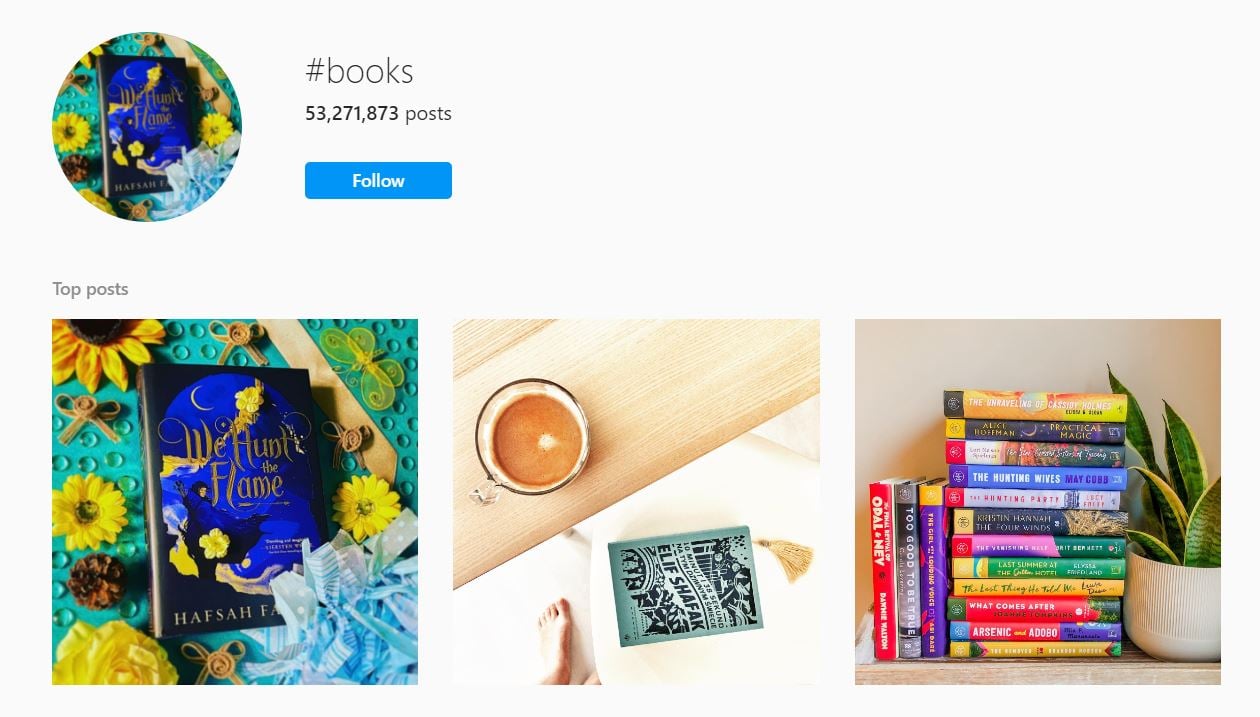 Don't believe me?
Sarah Morgan TRIPLED her impressions just by adding carefully selected hashtags!
Benefit #2: More engagement
Getting more impressions isn't the end goal — but it's a stepping stone toward your REAL goal.
It's what happens AFTER the impression that counts!
Which hashtags also help with!
How?
They increase ENGAGEMENT!
Agorapulse decided to put this theory to the test.
They posted to 4 different Instagram accounts, both with and without hashtags.
Then, they compared the posts with hashtags to the ones without them.
The results?
Hashtags DRAMATICALLY increase likes and comments!
Posts with hashtags had 70% more likes.

Hashtags generated 392% more comments.
Benefit #3: More followers
Maybe I've managed to convince you that Instagram hashtags increase impressions and engagement.
But can they bring in new followers?
That's really up to you.
Getting impressions and engagement but no new followers?
Your content is probably the problem.
People SEE relevant hashtags.
They FOLLOW quality content.
Make sure that your content strategy complements your hashtags well.
The occasional family photo and political rant might not derail your IG marketing strategy.
But you should prioritize content your audience will find USEFUL.
The 25 most popular Instagram hashtags for getting Likes and NEW followers
Most of your hashtag strategy should feature hashtags specific to your niche.
However, it can be fun and helpful to post a variety of content types on Instagram.
If you only promote your products, people won't want to visit your page.
Mix it up by posting content with the most popular Instagram hashtags ever!
These hashtags don't necessarily key in on your target audience.
But they can make your page more exciting and FUN.
Below are 25 of the most popular Instagram hashtags ever (plus tips for using them).

1. #love
More than 2 BILLION Instagram posts have the #love hashtag!
The #love hashtag can relate to nearly any post, which is why it's been used so many times.

2. #instagood
This hashtag has been used in nearly 1.5 billion posts.
#instagood is regularly added to pictures that display something positive.
The post below, for example, uses the hashtag with a portrait and an inspirational quote.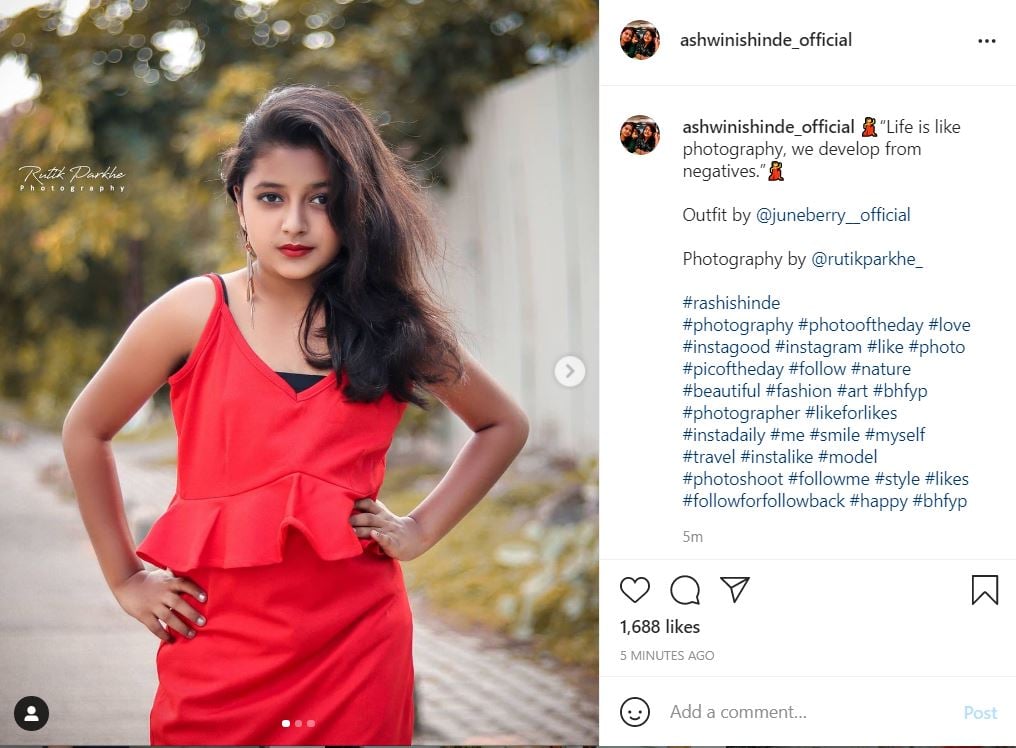 3. #me
More than 450 million posts have used the #me hashtag.
#me is obviously used for pictures of yourself!
The occasional selfie does surprisingly well — even on business accounts!

4. #tbt
This is a popular hashtag for those learning how to market on Instagram.
Also known as "Throwback Thursday," the hashtag encourages people to post images from the past.
It's appeared on more than 500 million posts.
Use #tbt to reference an event or product your loyal customers might remember!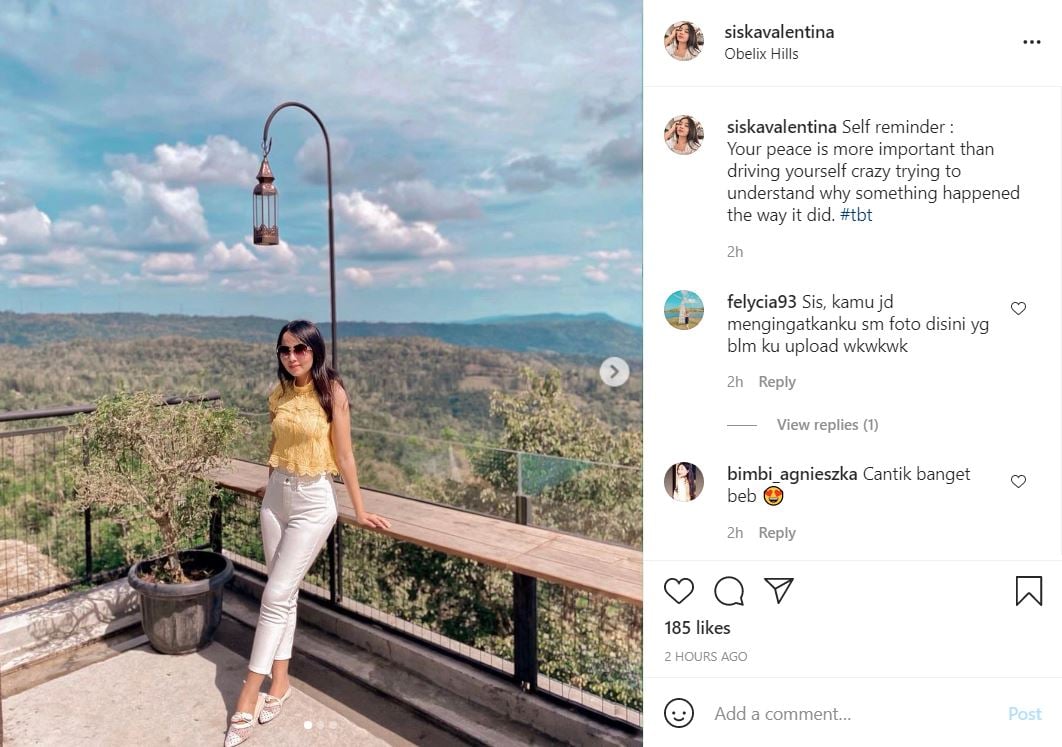 5. #cute
This hashtag has appeared on more than 600 million posts!
If you have any pets, I bet your followers would love to get to know them under this hashtag!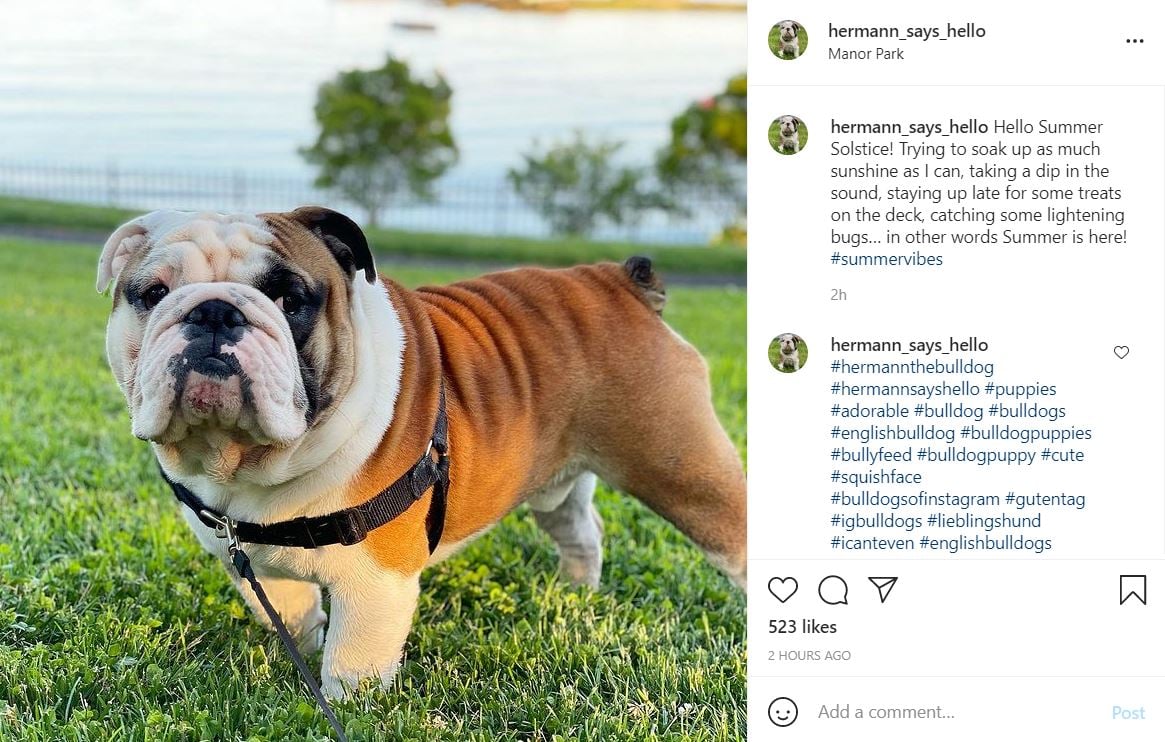 6. #family
You might not want to post a picture of your own family on your business account.
But you could post a picture of your office team!
The #family hashtag has been used nearly 400 million times!

7. #travel
The #travel hashtag has been used nearly 600 million times to show off international adventures.
Do you have any pictures of customers using your products around the world?
Try using the #travel hashtag to highlight their stories.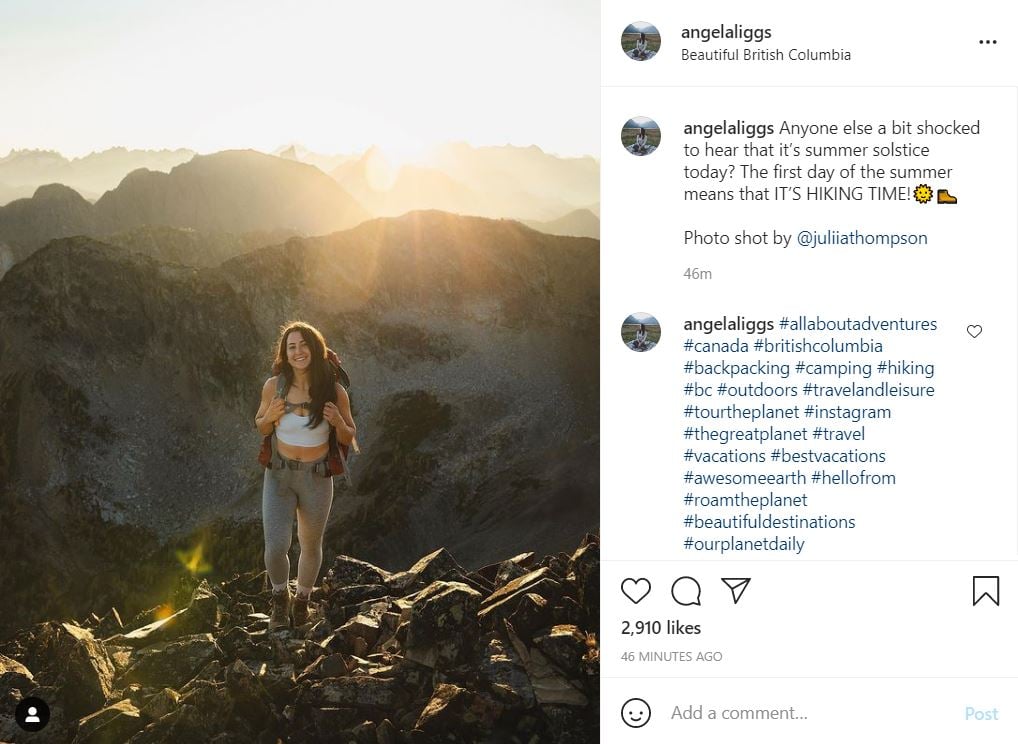 8. #photooftheday
#photooftheday is at nearly 1 billion posts!
If you have a fantastic picture to show off, #photooftheday is the hashtag for you.
This could be especially useful for highlighting customer-submitted images.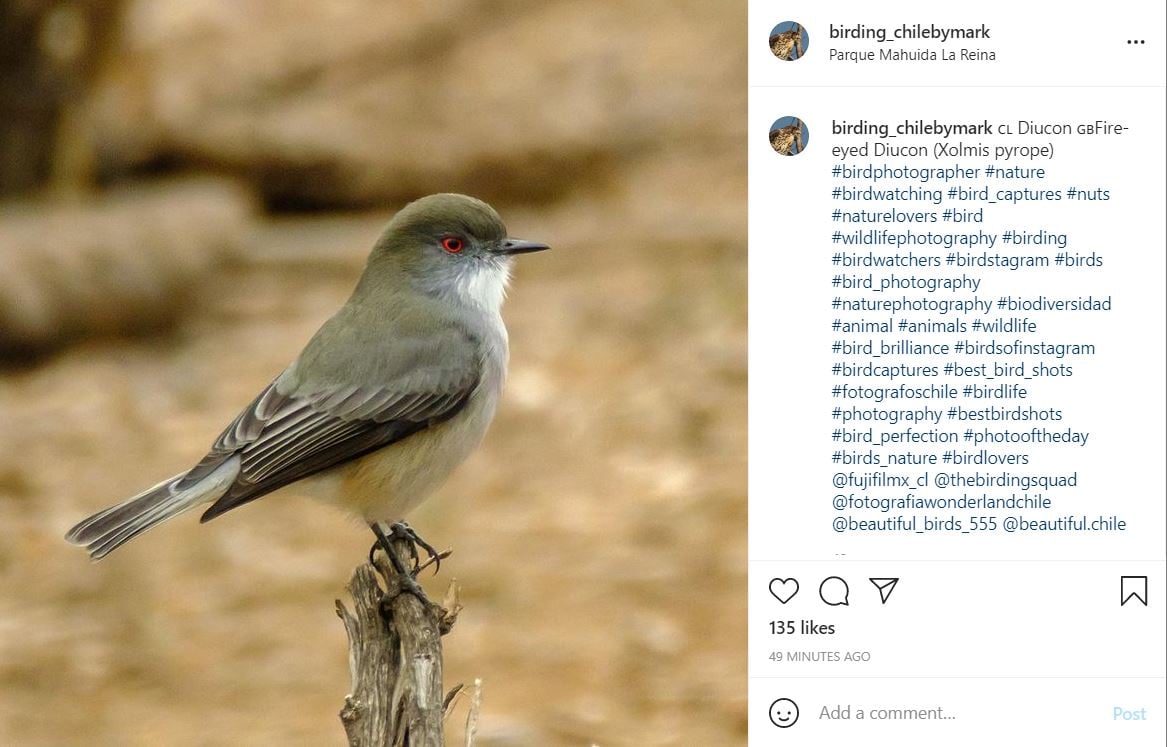 9. #happy
The #happy hashtag has appeared on over 600 million posts.
It should be obvious when to use this one!
Hopefully you have happy customers that will share testimonials for your page.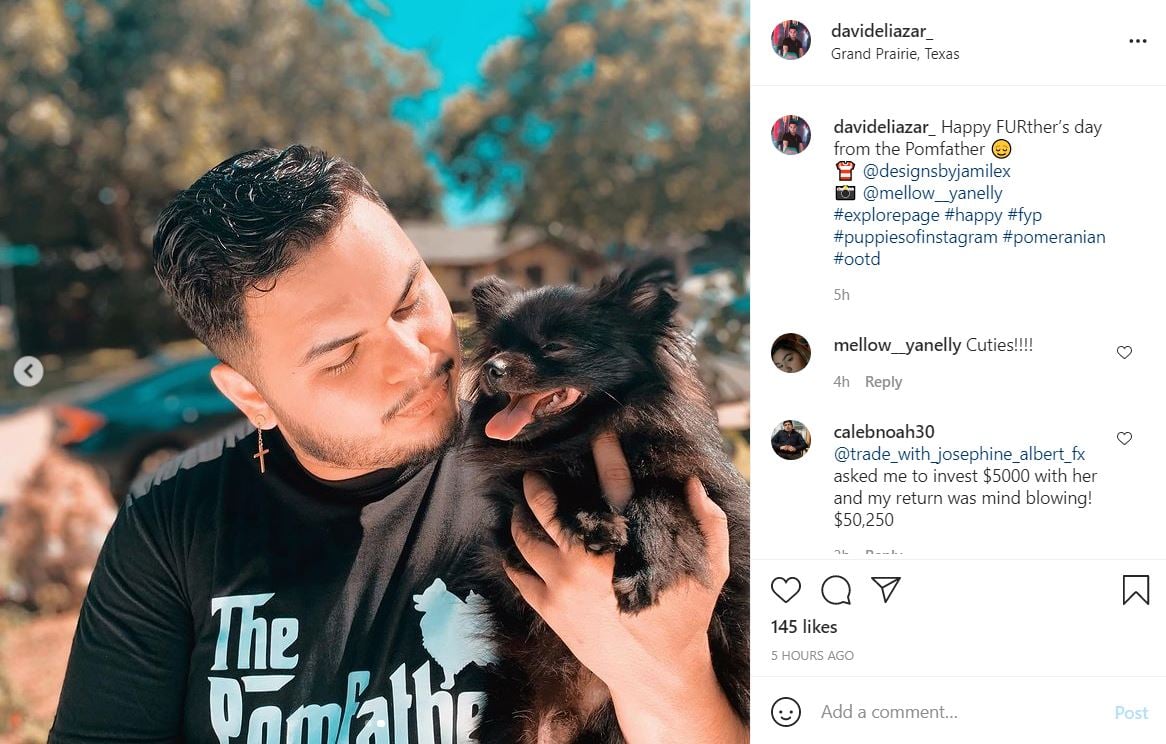 10. #style
Showing off your sense of style is popular on Instagram!
This hashtag has been used nearly 600 million times!
If you work in fashion or the like, this could be particularly relevant for your posts.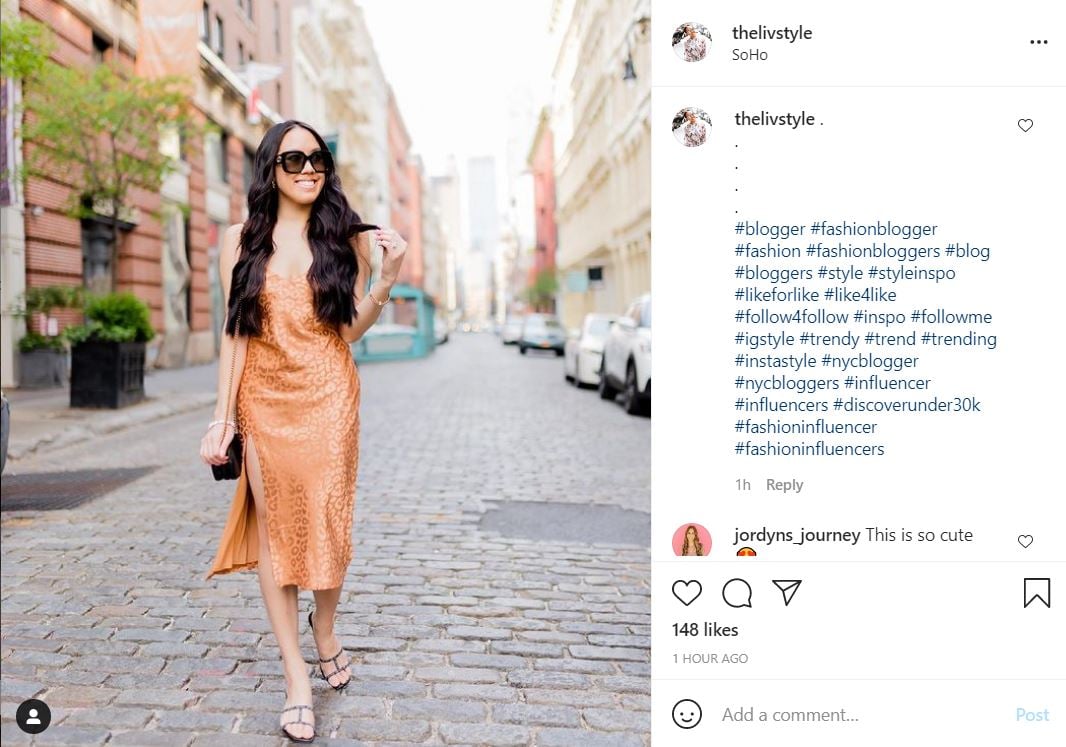 11. #beautiful
The #beautiful hashtag has been used over 750 million times.
It isn't just used for attractive things.
It can also be used for inspirational posts (or anything else you might call beautiful)!

12. #girl
If your picture has a girl in it, try throwing in the #girl hashtag!
With over 400 million uses, it's very popular!
You can even pair it with the widespread #selfie hashtag like this user did: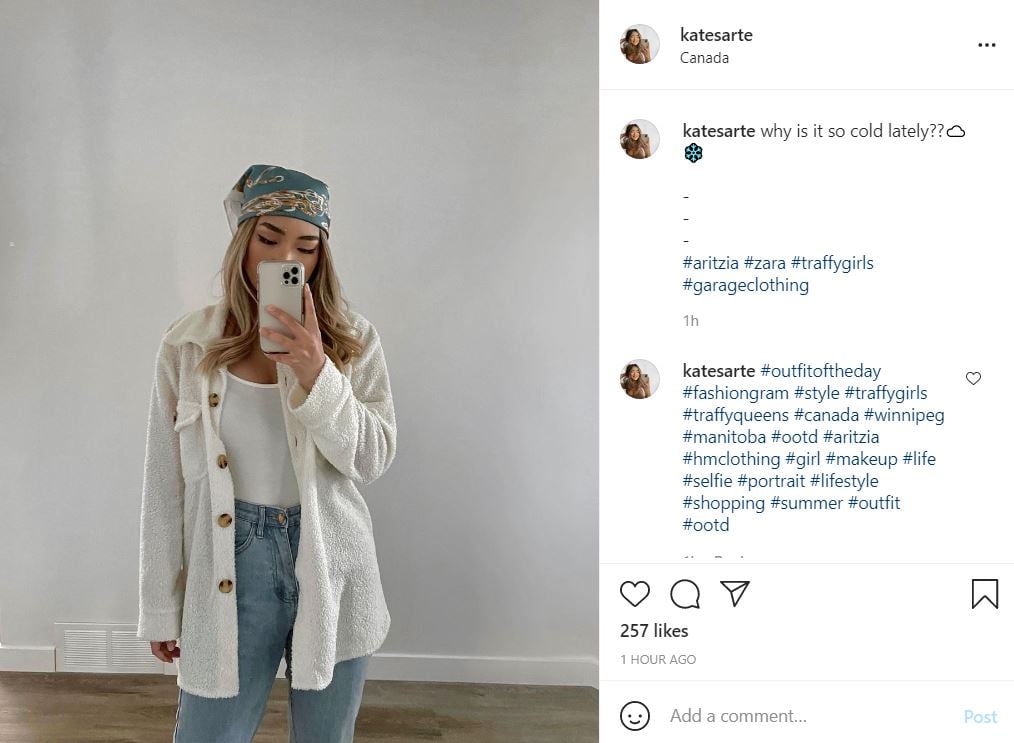 13. #life
This hashtag has been used 385 million times.
People love seeing pictures of your real life on Instagram.
Try using the #life hashtag to give people a look behind the scenes.

14. #selfie
One of my favorite Instagram posts is the selfie — and selfies work great for social media marketing!
This hashtag has been used about half a billion times!
For example, this hairstylist used a selfie as a marketing tool and reached 1K followers:

15. #nature
Nature pics are almost always well-liked.
This hashtag has been used more than 600 million times.
Try throwing in pictures of your surrounding area wherever your business is located (especially if it's #beautiful).
Use the #nature hashtag when you do.

16. #summer
This seasonal hashtag has been used almost 500 million times!
It may be especially useful if your business sells anything seasonal.

17. #fun
Everyone loves fun! That's why this hashtag has been used over 400 million times!

18. #smile
This cheery hashtag has been used about 400 million times.
If you've got smiling customers, hopefully you'll get the chance to use this hashtag!

19. #friends
Use the #friends hashtag to highlight great relationships within your business!
This hashtag has been used 422 million times!

20. #motivation
The #motivation hashtag has been used almost 300 million times.
Motivational material often does very well on social media.
This may be a hashtag that finds its way into your toolbox!

21. #instadaily
The #instadaily hashtag has been used over 500 million times.
#Instadaily doesn't have a set use.
People normally use it for any picture that they feel is impressive or interesting.
Try it out and see how it works for you!

22. #fashion
Fashion is HUGE on Instagram.
So I'm not surprised that this hashtag has been used nearly 1 BILLION times!

23. #igers
This hashtag — short for "Instagram Users" — has been used about 300 million times.
#igers is popular on all kinds of posts, so you don't have to limit it to a single type.

24. #fitness
The #fitness hashtag has been used just under 500 million times.
Even if you don't sell fitness products, you can use this hashtag!
Do you have a daily fitness routine?
Consider sharing it with your followers.
It will break up the monotony of your normal posting schedule.

25. #food
This last one is no surprise at all!
The #food hashtag has been used about 500 million times.
Food pictures are still popular on Instagram.
A quick look at this hashtag's page makes that REALLY clear (and my mouth water).
Even though food pictures may not have anything to do with your business, you could still try posting with this hashtag to see how your followers respond!
25 Best Instagram hashtags for B2B businesses 💼
25 Best Instagram hashtags for B2C businesses 🏪
25 Best Instagram hashtags for fitness 🏋️
We created a list of 87 awesome fitness hashtags for Instagram here, but here's our shortlist:
25 Best Instagram hashtags for travel ✈️
25 Best Instagram hashtags for artists 🎨
25 Best Instagram hashtags for fashion 👔
20 Best Instagram hashtags for contests & giveaways 🏆
23 Best hashtags for Instagram Reels 📱
25 Best Instagram hashtags for foodies 🌮
25 Best Instagram hashtags for photography 📷
25 Best Instagram hashtags for music 🎶
25 Best Instagram hashtags for nature and the outdoors ⛰️
25 Best Instagram hashtags for makeup and beauty 💄
25 Best Instagram hashtags for real estate 🏘️
25 Best Instagram hashtags for memes 😂
Other types of Instagram hashtags
In this post, we've focused primarily on branded hashtags and viral hashtags.
However, there are even MORE hashtags you can use for your business, including:
Product hashtags

Location hashtags

News-based hashtags

Niche hashtags
Applying what you've learned to your IG strategy should be a straightforward process.
Just repeat the research steps for the hashtags that you want to use.
One of the most important parts of using hashtags well is mixing them up!
Don't be afraid to throw in some viral hashtags with your niche hashtags.
You'll target a wider audience that way (and generate MORE leads)!
How to find the right hashtags
Learning how to USE hashtags is just the first half of the battle.
Now you have to learn how to FIND the right hashtags.
If you're tempted to find the most popular hashtags related to your posts, hang on a sec.
Using the most popular hashtags on Instagram can cause issues:
The more popular a hashtag is, the harder it is to get noticed when using it.

Popular hashtags often don't relate to what you're specifically posting about.

Generic hashtags rarely help distinguish you from competitors.
Here's how to find the very BEST Instagram hashtags for your business.
Competitor research
When you first start looking for hashtags, you may realize something.
You have no idea which hashtags to use!
A great place to start is by looking at your competitors.
Figure out who's already successful on Instagram.
Then, use the hashtags they're using.
It's not plagiarism — it's just a smart way to target the right audience.
Competitor research simplifies your life:
Your competitors do the hard work of identifying hashtags for you.

You get quick access to their follower base.

You quickly establish yourself on IG by mirroring their hashtags.
For example, these two home design Instagram pages both use #elevatedhome.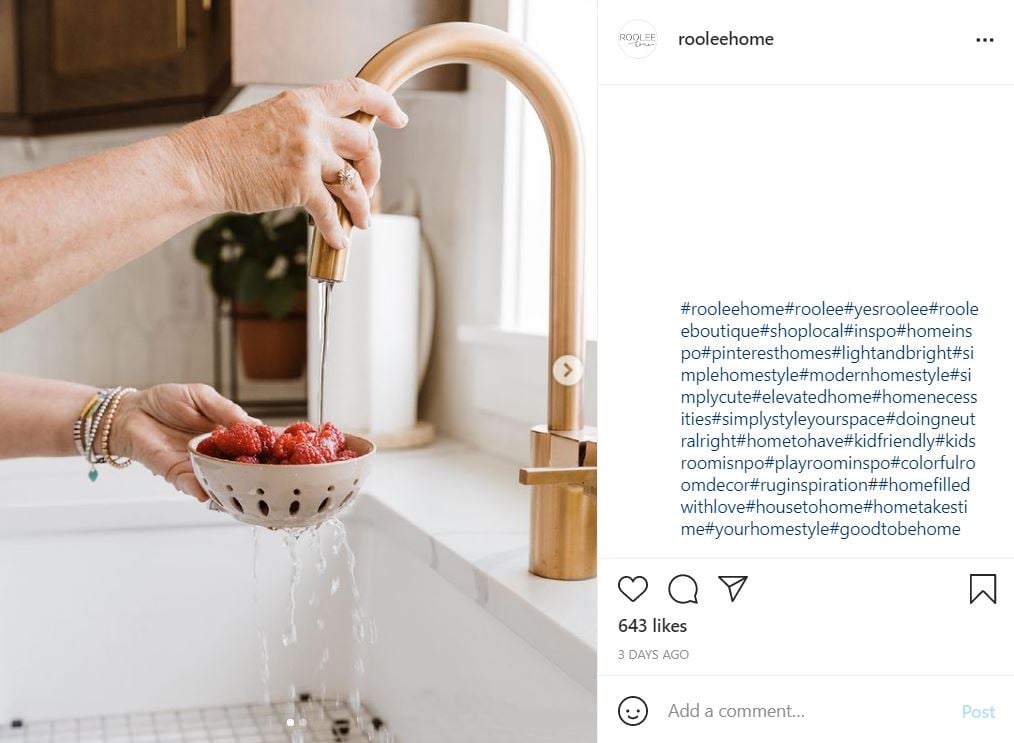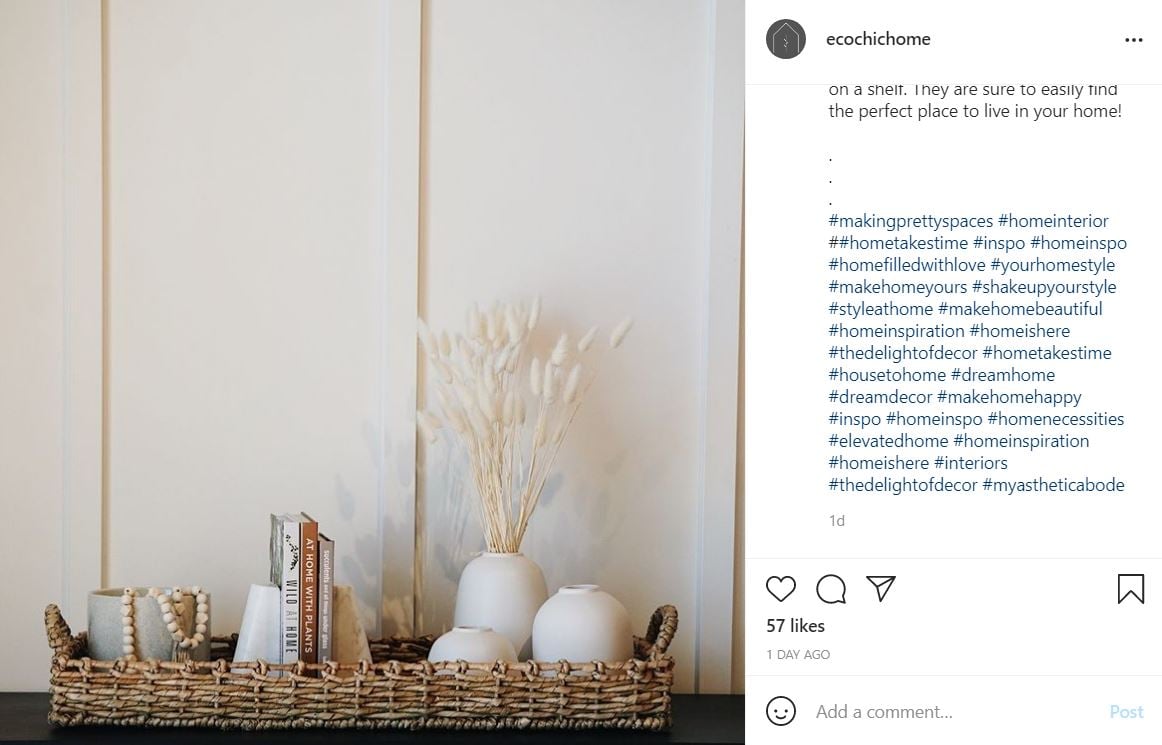 We never recommend ONLY copying competitor hashtag strategies.
However, it's a great way to get your foot in the door.
Niche influencers
Influencers are becoming essential to marketing strategies around the world.
Micro-influencers (fewer than 100k followers) and nano-influencers (fewer than 25k followers) are even MORE important.
Why?
They have the highest engagement rates!
You can leverage the benefits of influencers (without always having to pay them).
Influencers make a living by knowing the ins and outs of their particular niche.
A nano-influencer has to know EVERY trend that flows through their niche.
For example, check out this post by a triathlon micro-influencer.
It contains several targeted hashtags that appeal to viewers.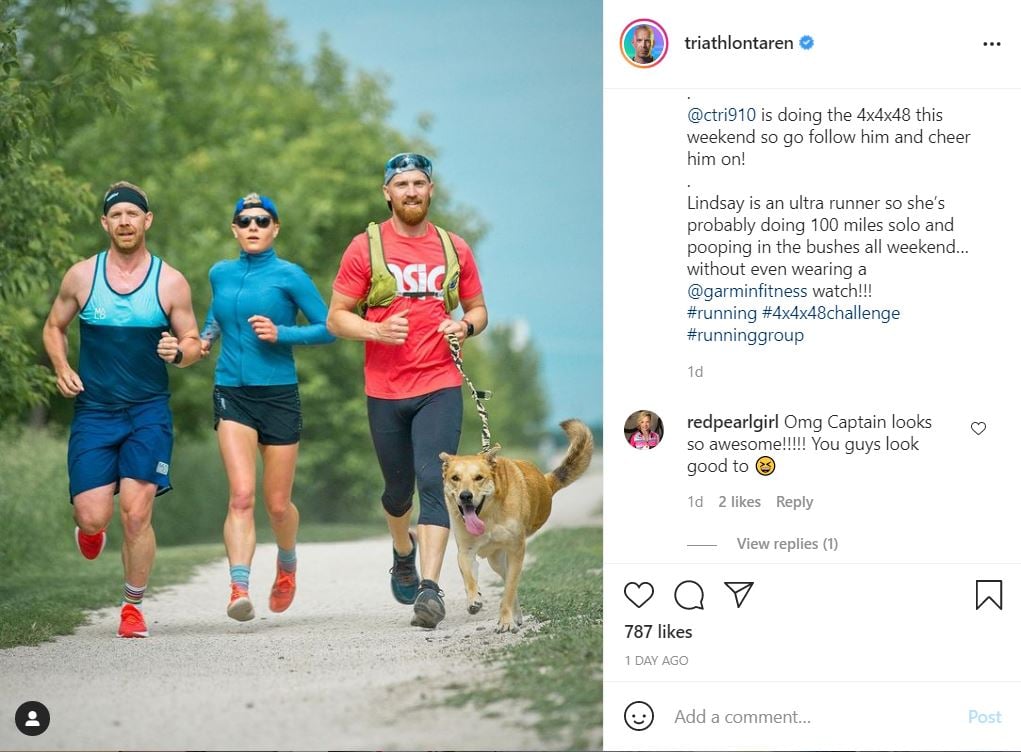 You can visit the pages of the nano-influencers in your industry.
What hashtags are they posting?

What are their engagement rates like?
Add their hashtags to your list!
Niche influencers will constantly be a great source of well-researched hashtags.
Make sure to regularly visit their pages.
Use a tool
You've researched your competitors' and niche influencers' Instagram hashtags.
Now what? Get even more specific.
Use a tool to create an even more comprehensive list of hashtags.
For example, RiteTag's hashtag suggestion tool is extremely helpful.
Here's how you can use RiteTag to identify GREAT hashtags:
Upload your picture.

Type in your caption.

Click "Suggest hashtags."
RiteTag will spit out a long list of ideal hashtags for that particular post.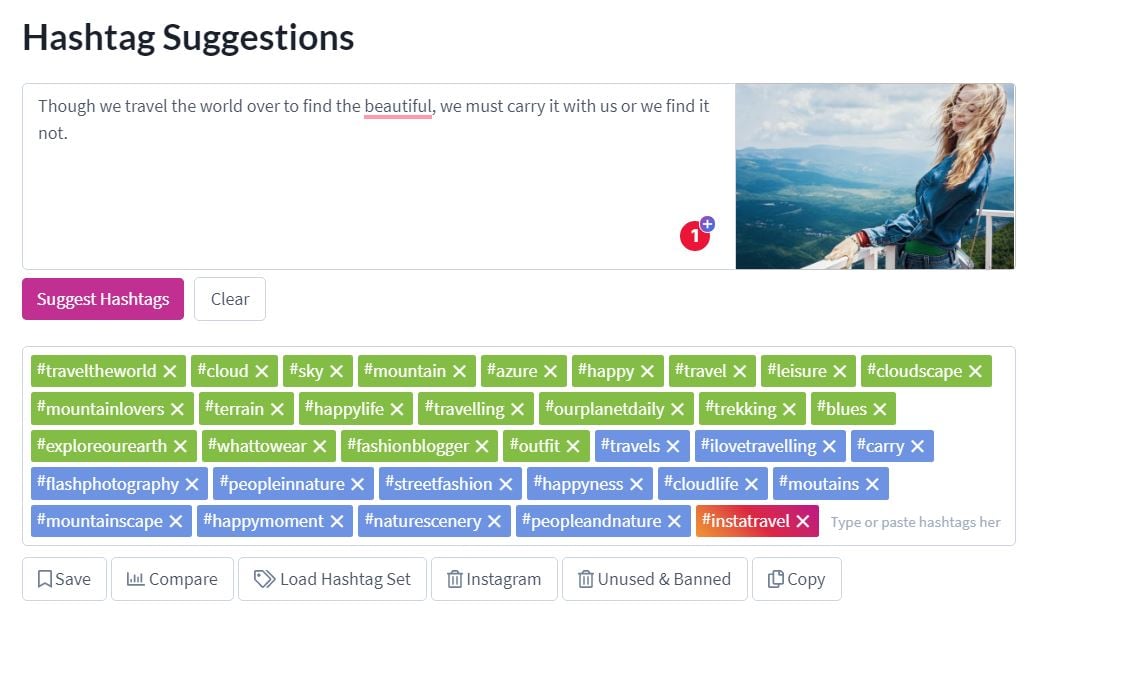 We don't recommend using ALL the hashtags that RiteTag suggests.
But those results are worth exploring!
Use the RiteTag's comparison tool to determine which hashtags will work best for you.
Branded hashtags
We've said you shouldn't create hashtags that don't already exist.
Now we're now going to talk about a caveat to that rule.
Branded hashtags include any hashtag that was made specifically for YOUR brand or product.
In other words, it only relates to your business.
Branded hashtags are important for business owners for a few reasons:
You can track your mentions on Instagram by tracking the hashtag.

Branded hashtags build brand loyalty.

Your customers market for you when they use your hashtags.
For example, this post from Nike includes several branded hashtags: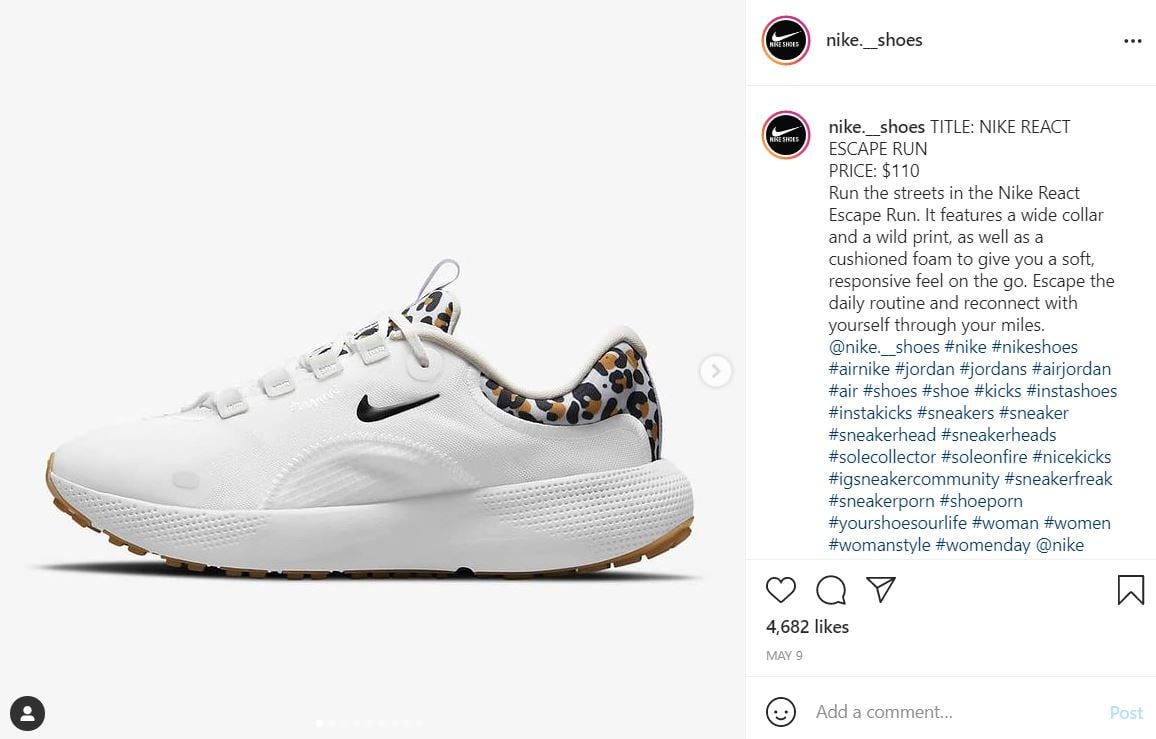 Even for brands much smaller than Nike, branded hashtags are a great addition to any product posts.
How to use hashtags on Instagram: the DOS and DON'TS
Hashtags can provide a significant boost to your Instagram engagement.
But you can't just turn something into a hashtag and expect your engagement to go up.
You have to use the BEST hashtags in the RIGHT ways.
So what hashtags increase followers on Instagram?
Is there a SECRET hashtag that will send millions of people your way?
Unfortunately, the Instagram hashtag strategy is a bit more complicated than that.
There are ways to leverage them and methods you should to avoid at all costs.
Here are tips on how to get the most from your hashtags.
DO use relevant hashtags
First, focus on RELEVANT hashtags.
Make sure your hashtags address the content of your post in some way.
For example, this Vanity Fair post uses a highly relevant hashtag (#VFArchive) instead of a less relevant hashtag like #sunglasses.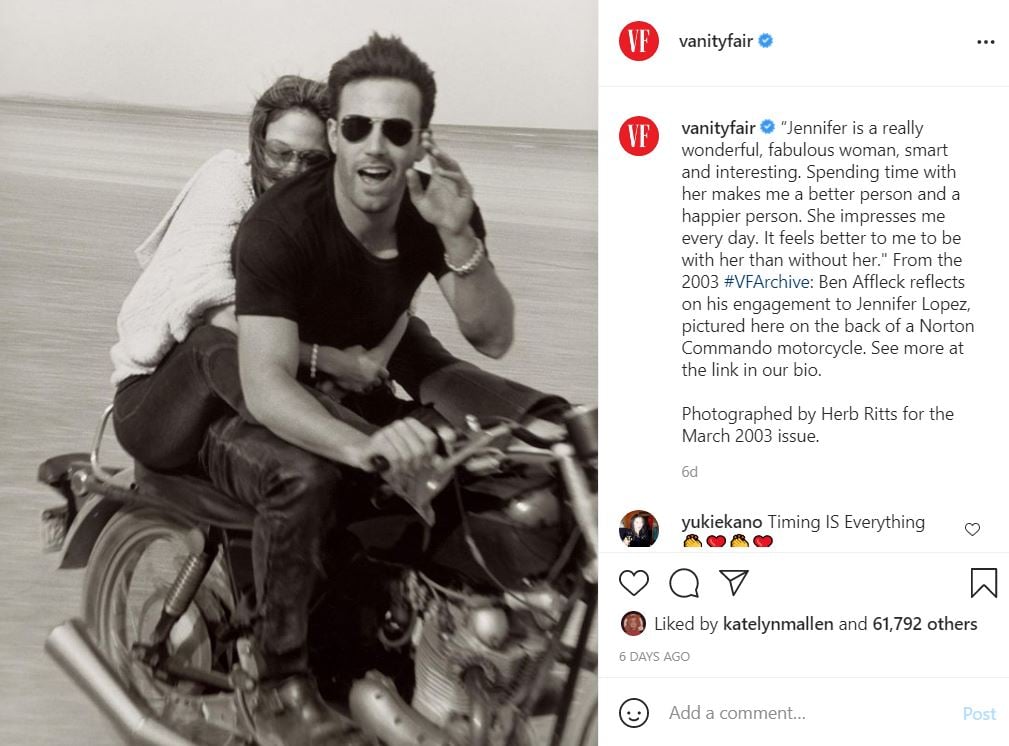 Using unrelated hashtags may be tempting, but they can hurt your posts' performance.
If someone finds this picture thinking it's about sunglasses (and it's actually about Ben Affleck and Jennifer Lopez) they're just going to click away.
Exclusively using relevant hashtags maximizes your posts' effectiveness.
DO use specific hashtags
Looking at the above example, someone might say #motorcycle is a relevant hashtag.
Ben Affleck IS riding a motorcycle after all.
But that breaks our second rule:
USE SPECIFIC HASHTAGS!
Use highly specific hashtags when you post on IG.
Here's an excellent way to evaluate your hashtag's specificity:
Type the hashtag into the Instagram search bar.

Look at how many posts it has.

Hashtags with more than a million posts are too BROAD.

Hashtags with fewer than 20,000 posts are too SPECIFIC.
There IS a time and place to use crazy popular hashtags.
But most of your hashtags should be specialized.
We'll talk later about some of the most popular hashtags of all time.
But those should only form a small portion of your hashtag use.
DO be discreet
Ever see an Instagram post that was just a big block of hashtags and nothing else?
It's not a good look.
Sometimes it makes it hard to find out where the ACTUAL caption is.
Smart brands create a divider between the main body of their caption and their hashtags.
For example, this company created a tasteful gap between their caption and their hashtags: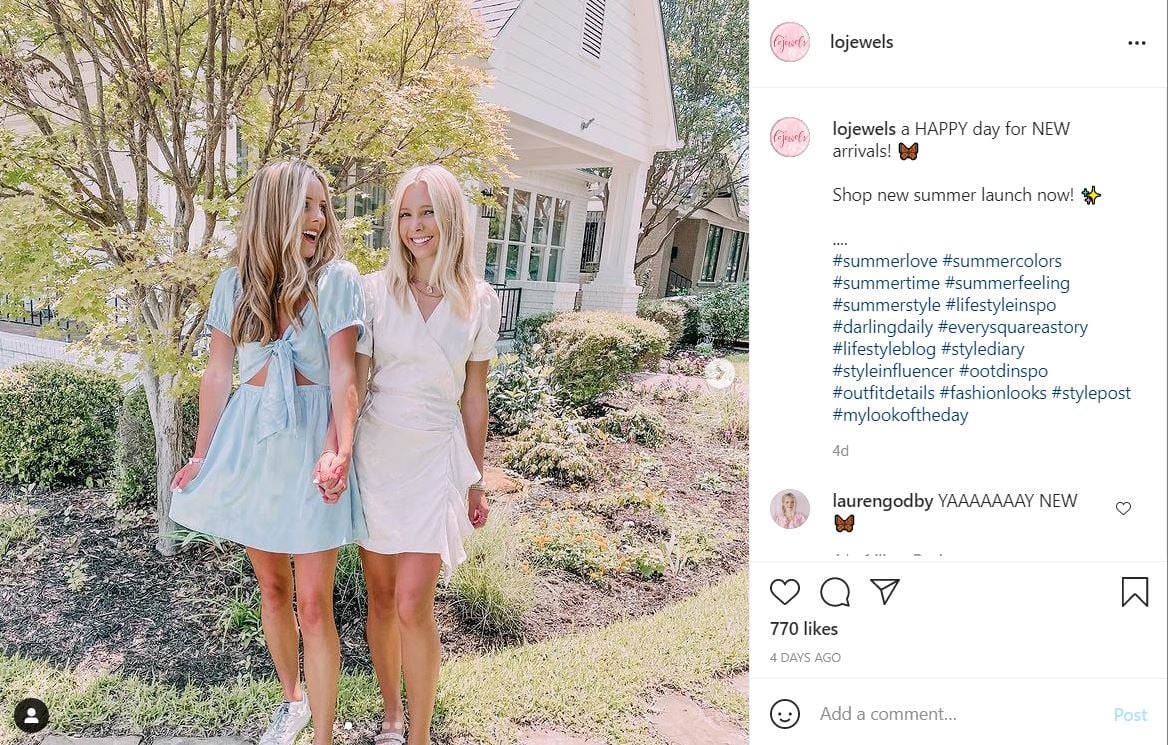 This post is MUCH easier to read than it would be without the divider.
What does that mean for your business?
It means that you should try to find a discreet place for your hashtags.
For example, instead of placing a block of captions at the top, try one of these methods:
Place a gap or divider between your caption and your hashtags

Use a couple of hashtags interspersed throughout the caption
DON'T turn everything into a hashtag
One of the most common hashtag mistakes is turning everything into a hashtag.
For example, take a look at this post: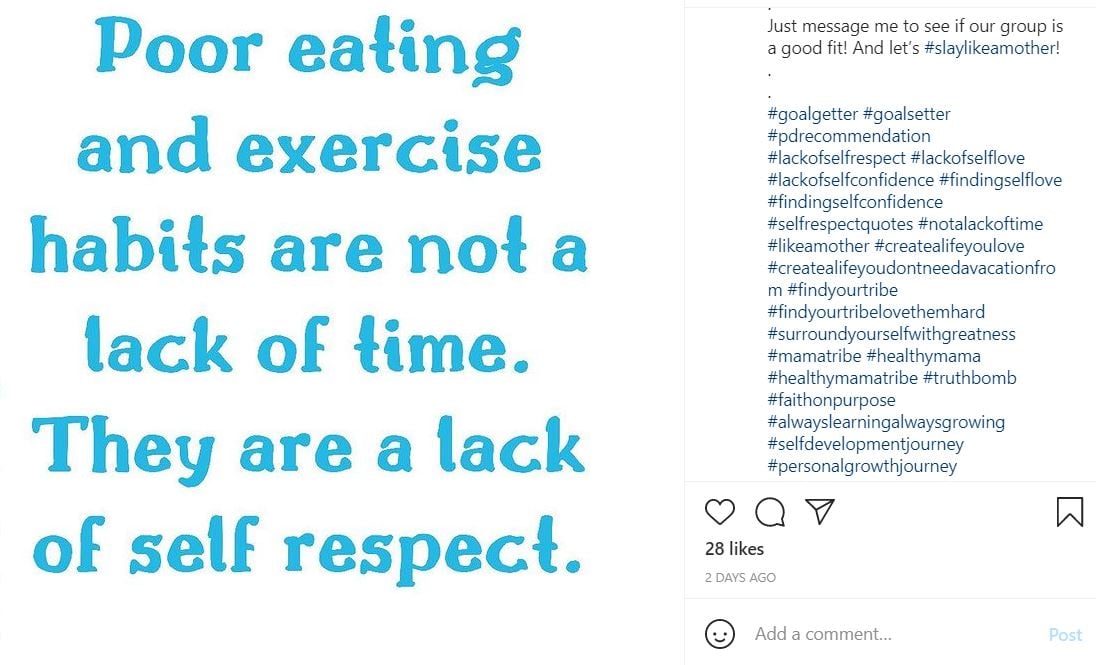 Remember, the purpose of hashtags is to increase your posts' VISIBILITY.
If your hashtags are too specific, too random, or too long, nobody will ever search for them.
In that case, they're just making your posts look crowded.
To avoid this problem, don't invent hashtags that aren't already in use (unless you're creating a brand-specific hashtag).
(Especially avoid inventing lengthy or complicated hashtags.)
DON'T overdo it
The Instagram hashtag limit is 30 for posts and 10 for stories.
BUT that doesn't mean you should hit that limit.
In other words, more doesn't always equal better when it comes to hashtags.
Now you're wondering, "How many hashtags should I use on Instagram?"
Experts generally agree somewhere around 7 hashtags per post is appropriate.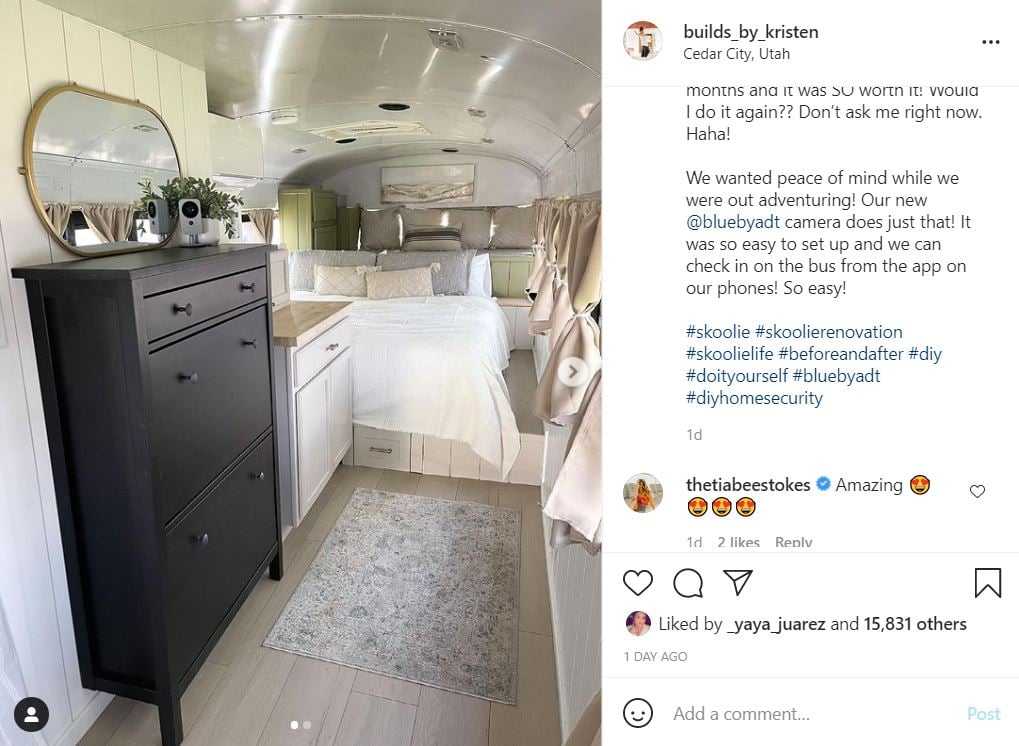 However, there's no magic number for every audience.
You'll likely find that a number other than 7 works better for you.
Our recommendation is to start at 7 hashtags as a control.
Then, experiment with other numbers.
Once you find your peak engagement, stick to that number.
DON'T use banned hashtags
If you're familiar with SEO, you know that certain backlinks can hurt instead of helping your rank.
Instagram is no different.
Certain hashtags can remove your posts from public view!
Avoid those hashtags at ALL costs.
Most of the banned Instagram hashtags are highly inappropriate.
However, there are some that you may use unknowingly.
For example, #easter is banned.
So if you have a line of products for Easter, you'll have to find another hashtag to use!
Here's what happens if a user searches a banned hashtag: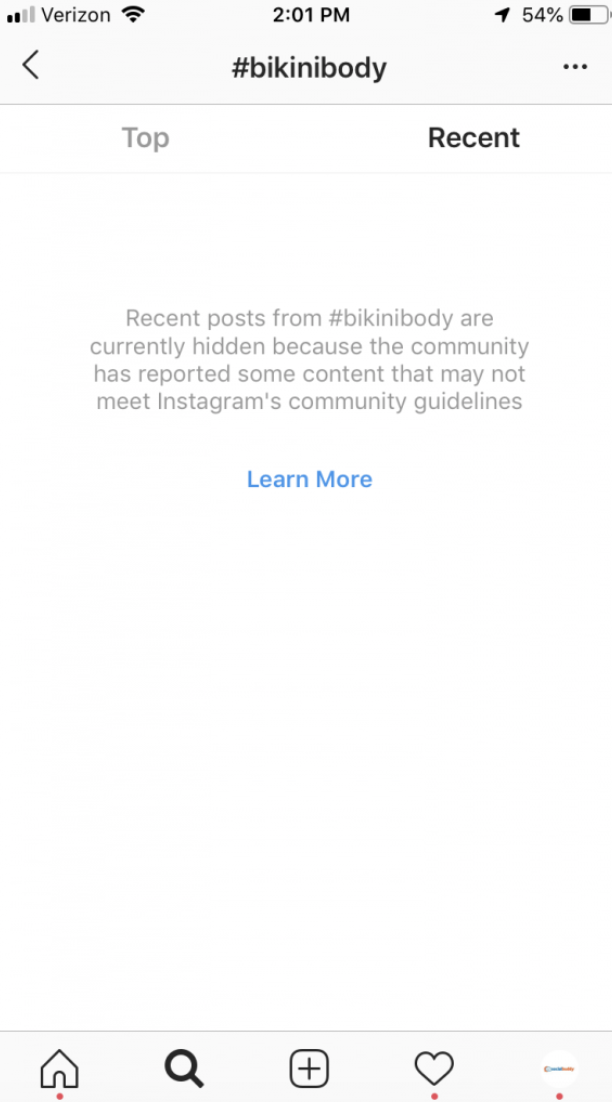 The best way to find out whether a hashtag is banned is to check one of the current lists of banned hashtags (like this one).
Make sure that none of these hashtags find their way into your posts!
Use Instagram hashtags wisely
Use hashtags when you post on Instagram — but don't overdo it!
Too many hashtags make your posts look cluttered!
Instead, try putting a few in the post & adding more in the comments.
The most important rule of hashtags is to BE HUMAN!
Experiment to find out what works best with your followers.
Research using your competitors, niche influencers, and hashtag tools.
Then use Post Planner to schedule your IG posts like a hashtag PRO!
#goodluck