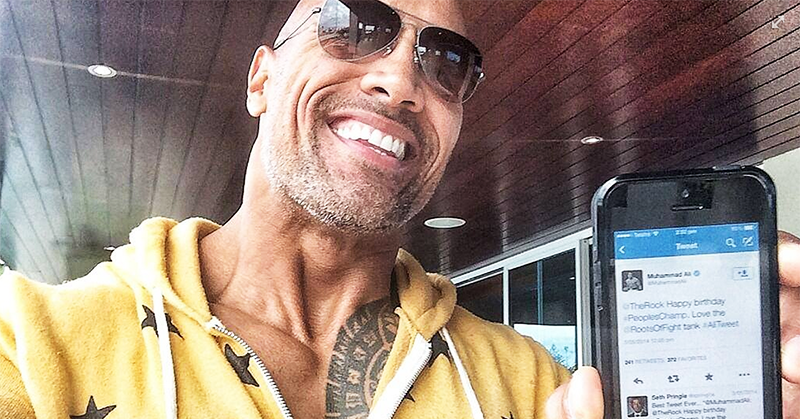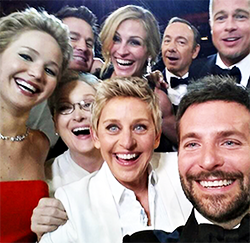 Selfies on Facebook are nothing new.
But they've become more mainstream as more celebrities have embraced them.
Like Ellen's famous selfie at the Oscars!
Not to mention President Obama. ;)
Critics call selfies narcissistic. To me, they're just smart marketing.
So in this post, I'll show you how small business owners are using selfies to their advantage on Facebook.
6 Ways to Use Selfies for Facebook Marketing
What's the key to succeeding on Facebook?
Being human, of course. And when you trying to think of cool stuff to post on Facebook, try to include at least one selfie each day.
Selfies help fans connect with your business.
The photos also showcase your personality. Use selfies on Facebook to tell fans what you do & where you are.
>> Click to Tweet <<
Fans will relate to you & your business through selfies.
But don't just grab your camera, snap a photo & put it on Facebook. Think about what message you want to send.
Here are some examples to learn from:
1. Branding
Marie Forleo's selfies are the best. I love how this next photo fits with what she teaches: building the business & life that you deserve.
What a great shot!
2. Sneak peek or behind the scenes
My girlfriend's company, Leneys, posted this selfie just before the launch of the business.
The company even used the photo to find out what customers thought of the designs.
3. Promote other social channels
Was Gary Vaynerchuk trying to promote his Instagram account with this? Very smart, if you ask me.
And his fans loved it!
4. Display new products
You can also use selfies to advertise your products or services.
>> Click to Tweet <<
Here's a photo Post Planner blogger Scott Ayres used to promote his new book:
5. Share important moments
I love Dwayne Johnson's selfies.
Here he shared a personal moment that provided insight into his admiration of Muhammad Ali.
6. Just to be you
Sometimes you just need to show the world your personal side -- like what Alyssa Milano did here:
Conclusion
As you can see, I'm all for selfies!
They work great for showing off your awesome personality to your fans.
>> Click to Tweet <<
Heck, if you can't beat 'em -- join 'em... right?
Ha!
The best social media marketers get back to basics by humanizing the content they post.
What will you do today to show your fans that you're human?