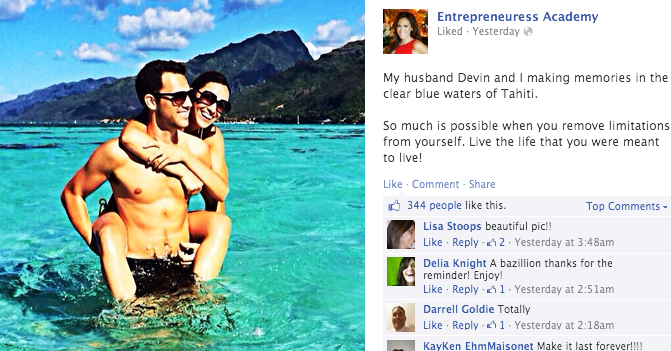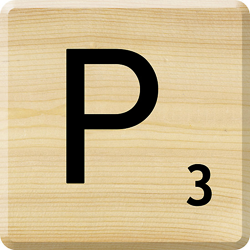 Confused about what to post on your Facebook page when you're not promoting your products or services?
A friend of mine asked me about this the other day.
He's a business owner managing a page on Facebook -- and he said that posting only product promotions has gotten him nowhere.
I don't know what to post if I don't post about my products.
It's easy, I replied -- just follow the 3 P's!
Personal
Purpose
Promotion
These 3 words are crucial to any Facebook marketing strategy.
Today I'll show you why.
Every Business Owner on Facebook MUST Master the 3 P's
1. Personal
This is the most difficult of all the P's -- but it might also be the most important.
That's because getting personal with fans will help you connect with them on a whole new level -- and sharing your story is one of the best ways to get personal.
>> Click to Tweet <<
We all know that conversation is a 2-way street -- and that people are more willing to talk to you if you're genuine & inject your personality into the discussion.
So start showing off more than just your company's logo & products!!
Introduce your fans to the people who make your company tick -- your employees, customers, vendors or even that dude who sweeps the floor at night or refills the soda machine.
Here are some ideas that you can use today to get more personal & get your Facebook fans interacting:
Photos of employees enjoying their work & having fun

Stories & interviews from employees
Photos of customers & others who do business with the company
Welcome notes to new team members
Check out this fun example from VaynerMedia: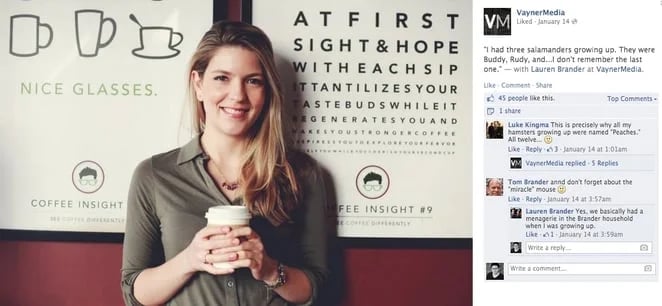 If you're the founder of a small company (and don't have employees) -- make sure to post lots of stuff about YOU!
Remember -- the founder is often the face of a small company. So give fans a peek into your daily routine -- like Melanie Duncan does below: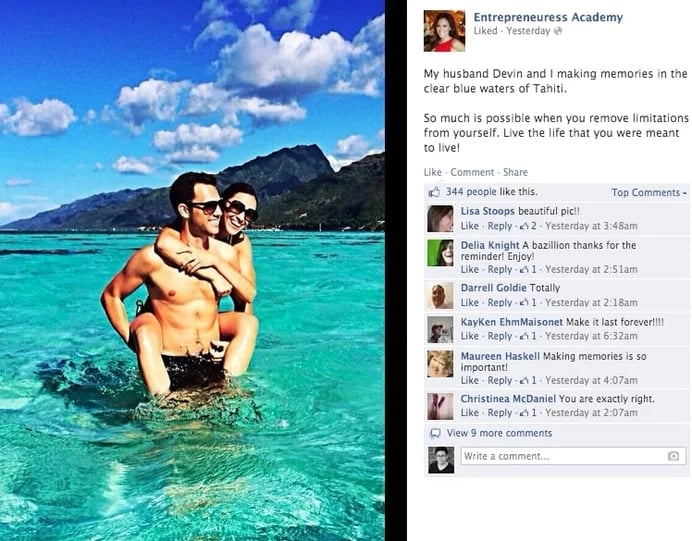 2. Purpose
Whether humorous, promotional or informative, adding a sense of purpose to each of your posts will provide value for your fans.
>> Click to Tweet <<
If you do this, you're sure to get more followers -- and your fans will be entertained enough to come back for more.
Here are some examples of stuff you can post:
Industry tips, tricks & tutorials

Questions, opinions or quotes related to your niche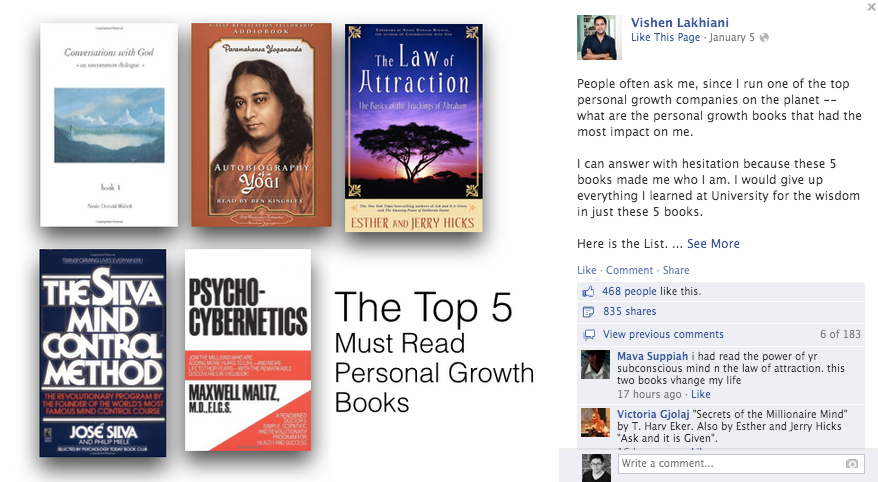 Photos related to your industry (your product, fans enjoying your product, etc.)

News or content from your industry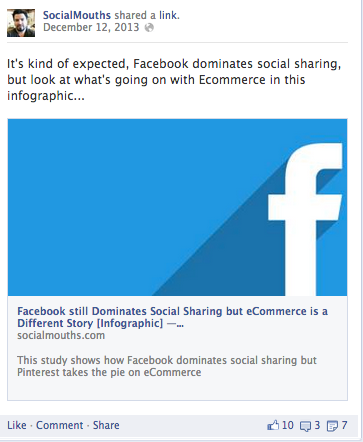 Communicating with followers on a personal & purposeful level helps build relationships with fans.
It also helps you get to know your community so you can better understand what content they'll find valuable in the future.
3. Promotion
Now for the 3rd & final P -- yep, it's time to post some PROMO content.
And yes, there's a reason this is the last P in the process!
I wanted you to see the benefits of getting "personal" and having a "purpose" before moving on to "promotion".
Remember -- some of the most Liked pages on Facebook post too much promotional content -- and few fans engage with them as a result
>> Click to Tweet <<
The reason why is simple.
People just don't want to be bombarded by ads wherever they go.
So on a platform where they have more control over content (compared to traditional media like TV & radio) people will tend to look past ads.
And if your fans are always ignoring your promotional posts, it makes it far less likely that they'll see (or engage with) your future posts.
But we all have to make promo posts sometimes -- otherwise we starve, right?
So when you are posting promotional posts, make sure to add your personality or customize a description.
Don't just write "Buy it Now" or "limited time only" or other shameless, impersonal messages.
Zuzka Light rocked it with this recent post: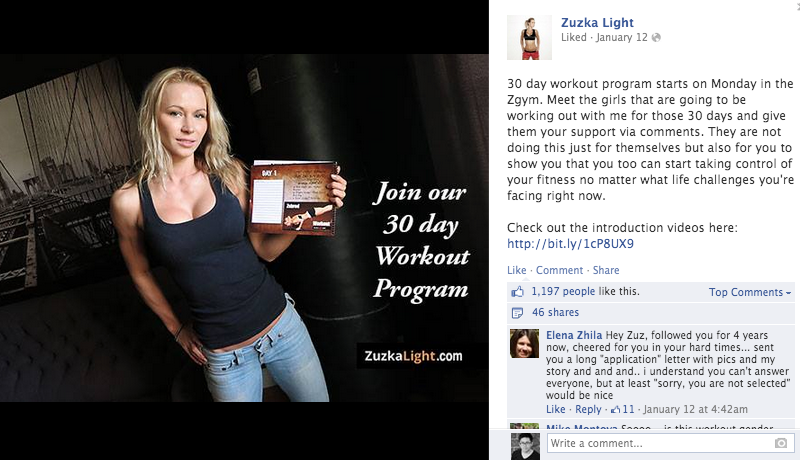 Remember -- in the end, it's about making an effort!
Show your Facebook fans that you're making an effort to connect with them -- and not just trying to sell them more crap.
>> Click to Tweet <<
Recipe for the 3 P's
Now that you understand the all-important 3 P's, it's time to find the right mix for your Facebook content strategy.
As a business owner, here's the order I'd use:
2 Purpose posts
1 Personal post
1 Promo post
That means you post 2 or 3 non-promo posts before you push a product/service to your fans.
If you're a blog owner, posting too many of your own blog posts on Facebook may even seem too promotional to some.
>> Click to Tweet <<
Play around with the 3 P's -- and test what works best for your page & fans!
Your turn!
I'd love to hear your opinion now!
What other content do you think a small business owner on Facebook should post on their Facebook page?