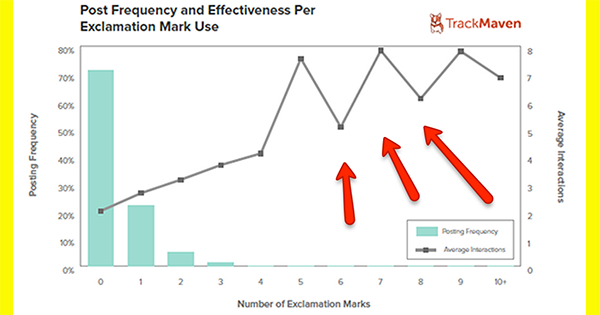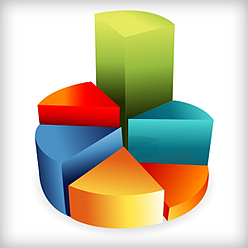 Do you want your Facebook fans to engage more with your page?
Of course you do! Who doesn't?!
We create awesome Facebook posts hoping that lots of fans will Like, share & comment on the content.
In this article, I'll show you 4 new social media studies -- along with tips based on new Facebook stats gathered by Klout & TrackMaven.
I still see people sharing similar studies that are 3 years old.
That's the STONE AGE where social media is concerned, people!
I learned a lot from these newer Facebook stats & I hope you do too.
These New Facebook Stats Might Change How You Post
1. Know the Hottest Topics
Here's some fascinating information from Klout, which analyzed the social interactions of half a billion people to find out what they're sharing on Facebook.
>> Click to Tweet <<
The study determined that these were the hottest topics of discussion: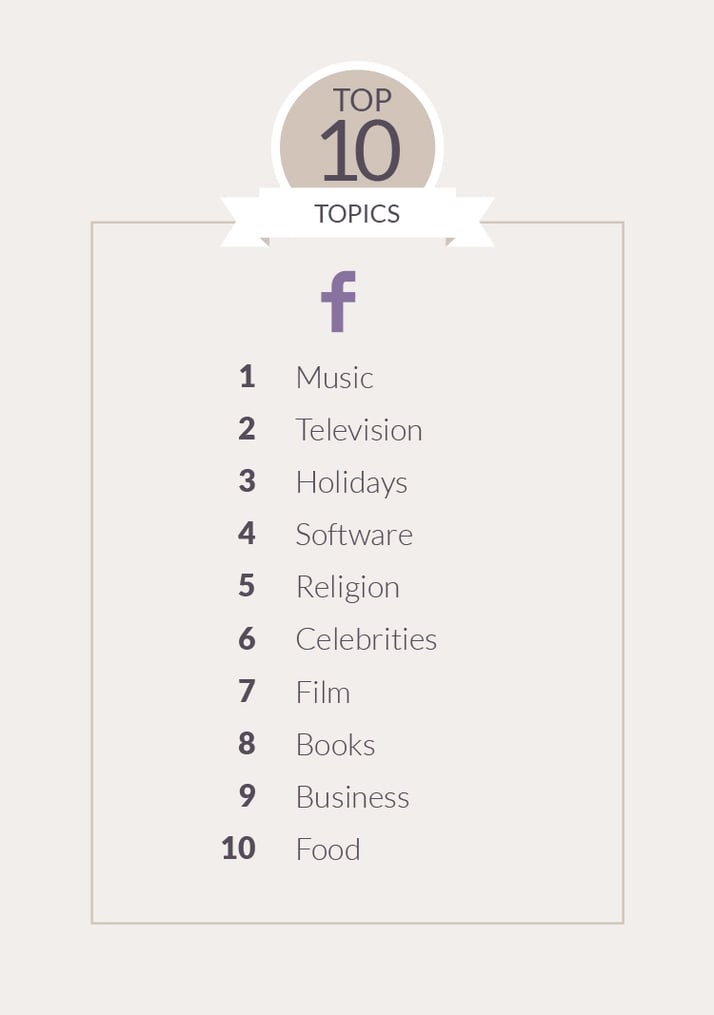 Use these topics to create posts that will greatly interest your fans.
2. Add Calls-to-Action
I wrote recently about how important it is to add unique, entertaining descriptions to everything you post on Facebook.
Adding a call-to-action like a question or fill-in-the-blank statement works great for increasing engagement.
TrackMaven studied calls-to-action like:
And adding calls-to-action dramatically improved the performance of Facebook posts.
>> Click to Tweet <<
Take a look: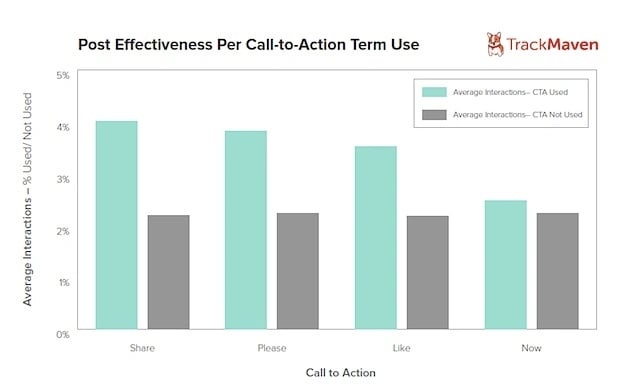 Be creative with your calls-to-action while asking fans to:
Click a link
Read your post
Comment about a post
3. Use Exclamation Points
Here's another interesting nugget of data:
>> Click to Tweet <<
TrackMaven found that posts with more exclamation points got more interactions.
Between 5 and 9 looked to be the sweet spot.
That's crazy!!!!!!!!! :)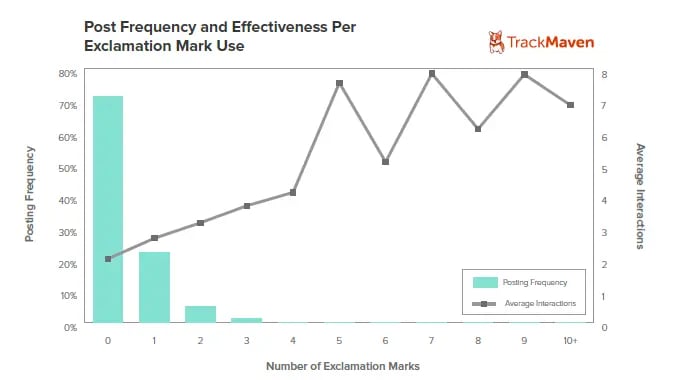 4. Write Longer Posts
Writing longer posts will help you tell more detailed stories to your fans & increase engagement on your page.
>> Click to Tweet <<
According to TrackMaven, posts with more than 80 words get more interactions from fans.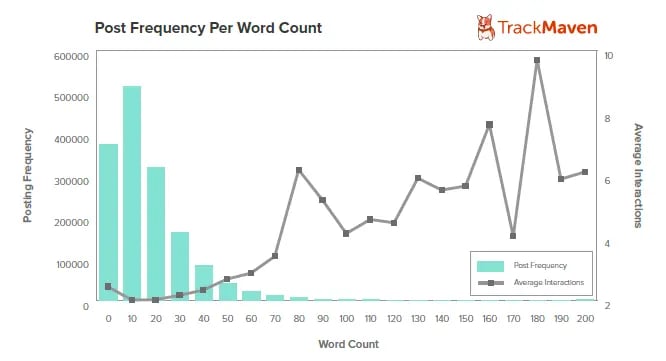 Conclusion
Remember, studies like these should only be used as guidelines.
Every page is different.
I recommend testing these tactics on your Facebook page to determine what posting strategies work best with your fans.
Have you tried using lots of explanation points or writing longer posts?
Did you know those were the 10 most popular topics people discuss on Facebook?