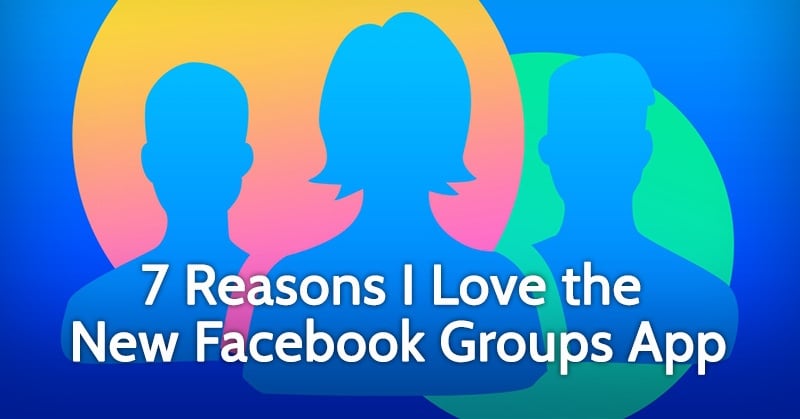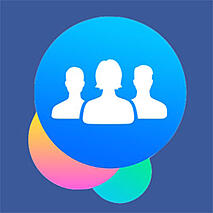 Did you know over 700 million people use Facebook groups every month?!
Wow!
But I understand why -- because Groups are useful for everything from marketing to keeping up with classmates.
And Facebook's new groups app makes groups even more powerful. It's basically Groups on the go!... Sweet!
Can I just say -- this app is amazing!
I belong to about 35 groups, and the Groups app is a total lifesaver.
Beautiful user interface
Handy notifications
Convenience
These are just a few of the reasons I love the new Facebook groups app. Read my rundown & I think you'll love it too!
>> Click to Tweet <<
7 Reasons I Love the New Facebook Groups App (and You Will Too!)
1. Beautiful User Interface
First & foremost, the design is incredible.
It looks like an Apple iPod with the rounded icons!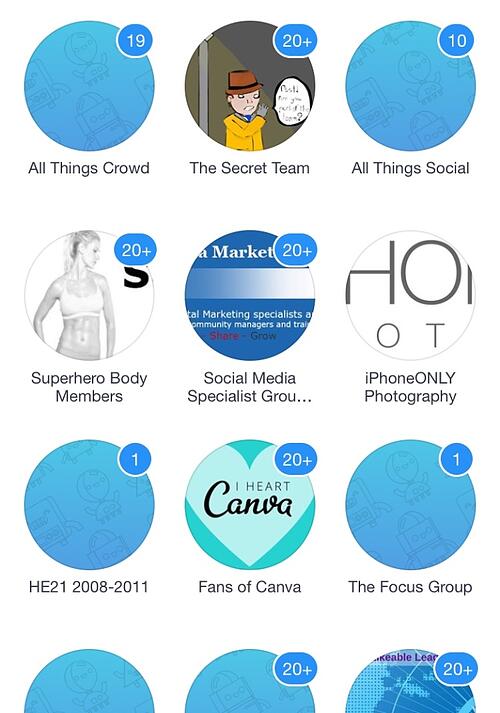 2. Engaging is Easy
This app is fast -- which makes it easy to post to all my groups.
I just open a group to write a post, share a photo, and Like & comment on status updates.
3. Get Notifications
When there's activity in one of my groups, the groups app lets me know about it.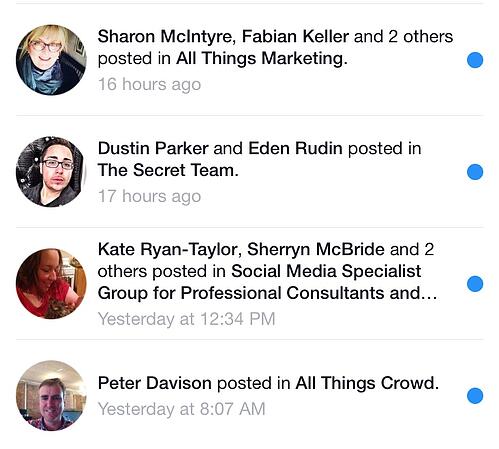 4. Discover New Groups
Want to join some cool new groups?
No problem! Just click "Discover" & Facebook will recommend groups based on the activity of your friends.
5. Push Notifications
Want to be notified on your phone when there's action in your groups?
Set up push notifications in the Facebook groups app & you won't miss any important activity.
Click "Settings" to customize your app.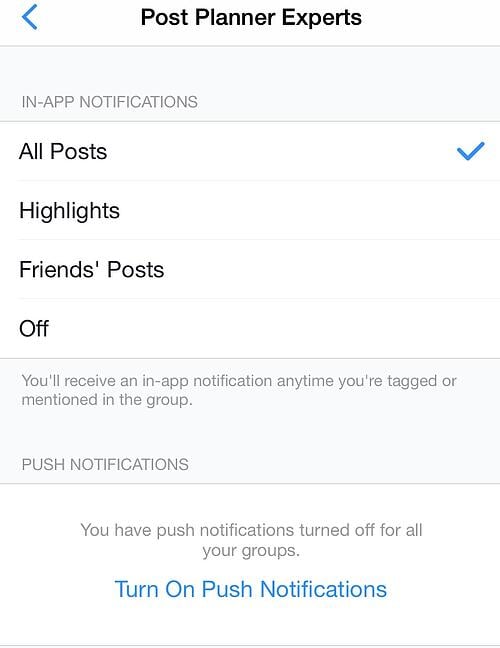 6. Create Groups
The groups app also makes it super easy to create a new group -- it's even easier than creating a page.
Everything you need is right inside the app... including some handy suggestions from Facebook.
7. Makes Groups Easy to Navigate
It's easy to navigate my groups when I use the new Facebook app.
Life is a lot more flexible!
I can bounce from group to group & back to the main menu with the swipe of a finger.
Conclusion
Facebook's groups app is one of the most useful social media apps I've found!
I love being able to monitor my groups without having to log into Facebook. I'm sure I'll be using groups a lot more than I used to.
The groups app is available on iTunes & Android.
Do you belong to many Facebook groups? Have you tried the new app?
I'd love to read your reviews in the comments below.