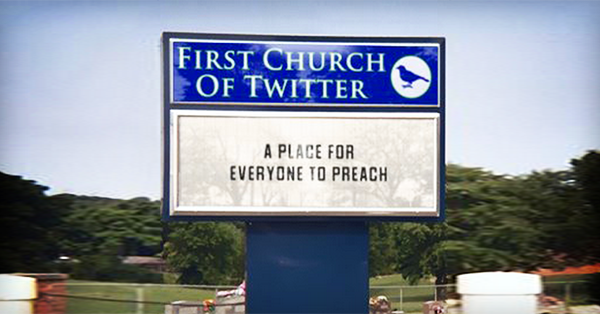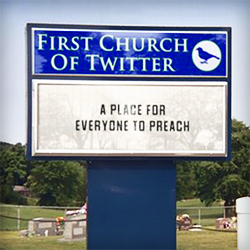 Do you want more people to retweet your stuff on Twitter?

We all do, right?

My advice: look at the data!

That's why I turned to TrackMaven for this post -- because they analyze hundreds of thousands of tweets to see which tweets get retweeted the most.

And the findings are amazing!

TrackMaven looks at:
Best Day for Retweets
Best Time for Retweets
Best Use of Hashtags
Images in Tweets
"Retweet" or "RT"
Exclamation points
With a couple easy tweaks your tweets might see more engagement than ever.
6 Science-based Tips to Get More Retweets on Twitter
1. Best Day for Retweets
Is tweeting during the week the best way to reach your followers on Twitter?
Not according to TrackMaven.
Surprisingly, Sunday sees the most retweets.
>> Click to Tweet <<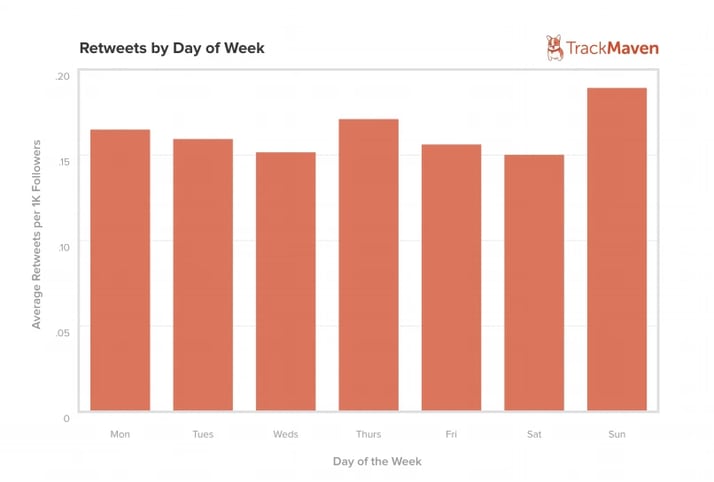 2. Best Time for Retweets
Many tweets are retweeted between 12pm and 3pm.
But the most retweets occur in the evening.
>> Click to Tweet <<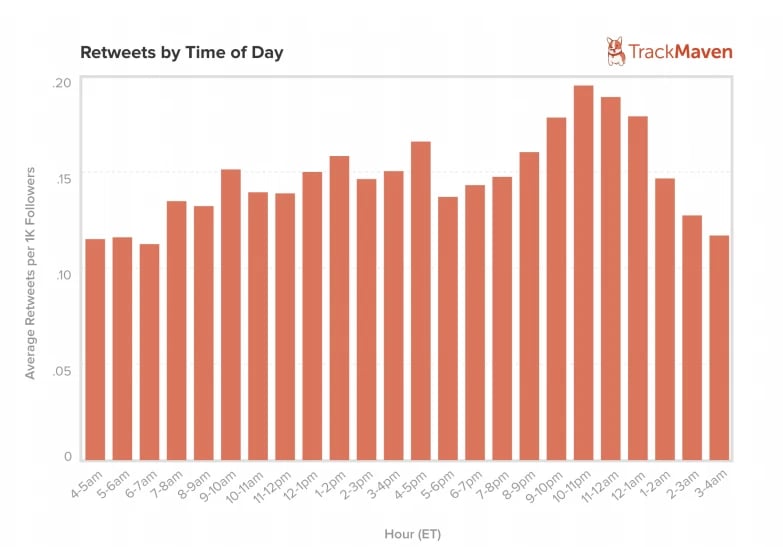 3. Best Use of Hashtags
Tweets with 5 hashtags are retweeted a lot more often than tweets with no hashtags.
>> Click to Tweet <<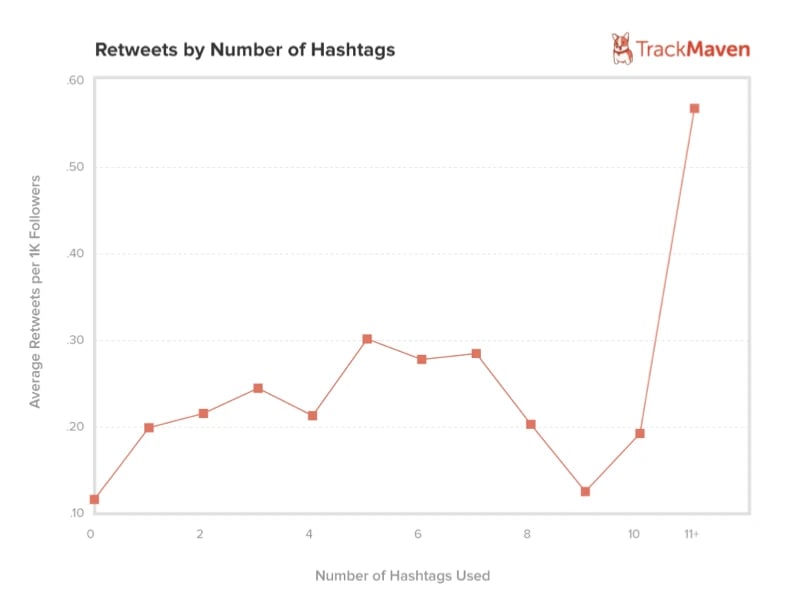 4. Use Images
Tweets with photos are the most likely to get retweeted -- averaging about .4o retweets for every 1,000 followers.
>> Click to Tweet <<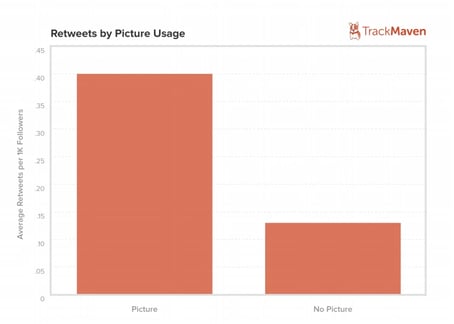 5. "RT" or "Retweet"?
Asking someone to "retweet" your content is one of the best ways to get more engagement -- but you have to spell out the word "retweet".
>> Click to Tweet <<
Those who ask fans to "retweet" see an average of almost two retweets per tweet per 1,000 followers.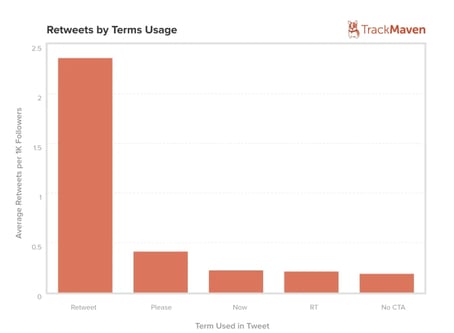 6. Use Exclamation Points to Get More Retweets
Similar to what the new Facebook stats show, using exclamation points can help you get more retweets!
>> Click to Tweet <<
The more exclamation points -- the better.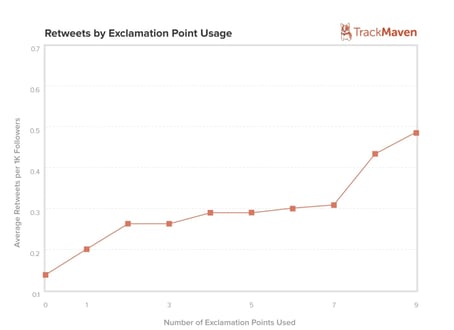 Key Findings
Tweet on Sundays to get the most retweets
Most retweets occur after 8pm
Tweet images!
Ask people to "retweet" by spelling out the word
Use images in your tweets
Use exclamation points in your tweets
This TrackMaven stuff is always teaches me a lot about how to use Twitter for business. Here I learned that tweeting on Sunday & after 8pm can get me more retweets.
And I love the stuff about the exclamation points.
Have any of these findings helped you improve your social media metrics?