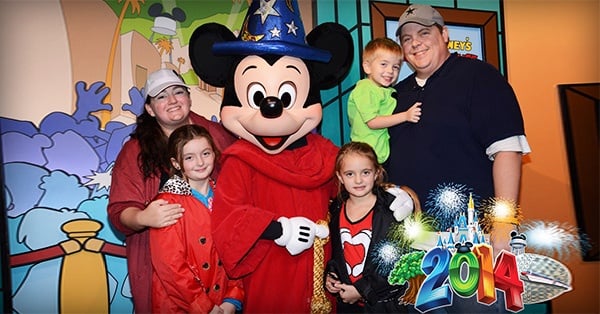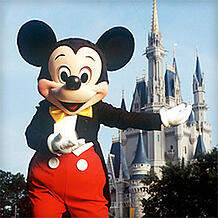 Helping people with Facebook marketing is pretty much my favorite thing to do.
My tips are usually aimed at small businesses & people trying to improve their personal branding.
I rarely speak about organizations as large as Disney -- but I will in this article!
During a recent trip to Walt Disney World, I couldn't help but notice all the ways park officials were missing out on social media marketing opportunities.
Disney has massive followings on pretty much every major social media platform. Just look at these Facebook Likes:
Disney -- 50 million
Disney Pixar -- 15 million
Disney Junior -- 1.5 million
Disneyland -- 8 million
Walt Disney World -- 6.8 million
About 798k people follow Walt Disney World on Instagram: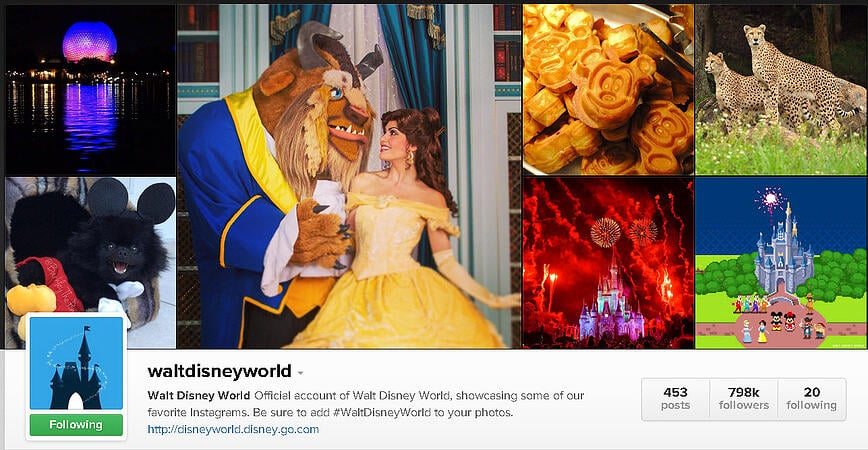 And Walt Disney World has 1.35 million Twitter followers: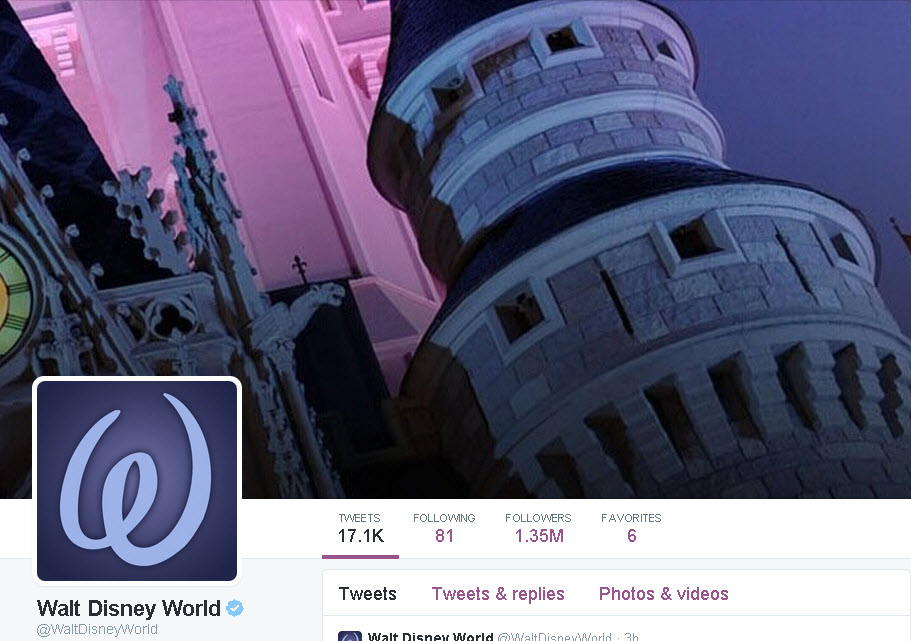 Overall, the Magic Kingdom does well on social media -- and gets decent engagement from fans.
Surprisingly, though, the social media accounts are rarely promoted inside the park.
And that has to change, pronto!
>> Click to Tweet <<
3 Easy Social Media Campaign Ideas for Walt Disney World
Walt Disney World averages more than 50,000 visitors per day!
What do most of these people have in common (besides a love for Mickey Mouse)?
Smartphones & social media, of course.
So why doesn't Walt Disney World ask visitors to Like the pages on Facebook or follow the Twitter & Instagram accounts?
And that's just a start.
Park visitors are glued to their smartphones & here are 3 social media campaign ideas Walt Disney World could use to get this captive audience to give Mickey some love!
1. Encourage Check-ins
Signs could easily be placed at various park attractions to encourage visitors to post their locations on Facebook, Instagram & Twitter.
Offer incentives to those who check-in!
>> Click to Tweet <<
Most park visitors are standing in line anyway. Asking for a quick check-in would give them something to do while they wait to snap a pic with Donald Duck!
2. Run more Park Contests
Disney runs lots of contests on social media that encourage users to post photos & hashtags.
But very few contests are aimed at visitors inside the park.
At Thanksgiving, Disney encouraged people to post photos of themselves munching on turkey legs. Park staffers should have notified visitors about the contest by posting signs where turkey legs were sold in the park.
Easy!
3. Do continuous FastPass Giveaways
Doing most anything at Walt Disney World usually requires at least a 45-minute wait!

For some rides, you'll stand in line for more than 2 hours. Boring!
That's when a Disney FastPass is a lifesaver. A FastPass lets you bypass long lines & get right on the ride. You only get 3 FastPasses per day & the good ones go quickly.
Walt Disney World could get lots of engagement by encouraging those stuck in long lines to tweet & post to Instagram with a hashtag like #fastpassdisney. Every half-hour, Walk Disney World could award a random poster in the park with a free FastPass.
Visitors would love it!
On Facebook, Walt Disney World could simply post a photo on the page & pick winners from park visitors who respond with the designated Facebook hashtag.
I would have posted every time for a chance to avoid a 2-hour wait!
This suggestion is social media gold.
Still the Happiest Place on Earth
I was stunned that there was hardly any mention of social media anywhere at Walt Disney World.
It's one of the most social places on Earth!
These 3 social media campaign ideas could lead to more engagement, exposure & great press for Walt Disney World.
And most importantly, they would make visitors to the Magic Kingdom even happier!