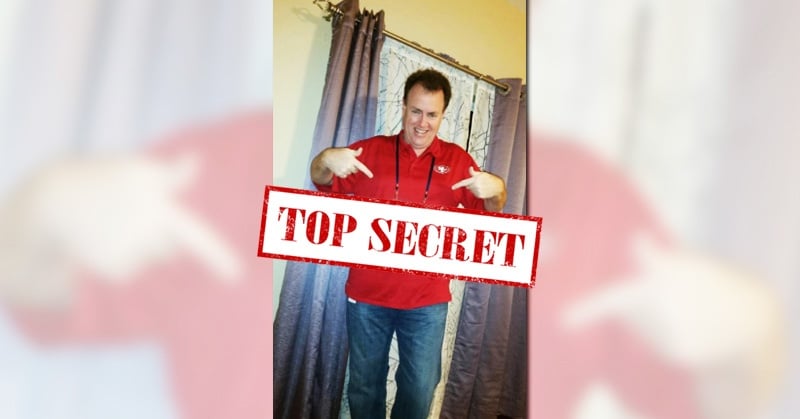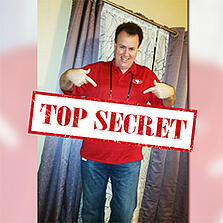 Are you careful about what you post on Facebook?
Many of us have posted something we wished we could take back.
Too late!... It's out there!
And some have never learned what NOT to post on Facebook.
Nobody understands this better now than Russ Knight. The Arizona man was given his dream job when he was hired as an assistant frequency coordinator for Super Bowl XLIX.
Knight was so excited about his new position that he told all his friends about it... on Facebook.
Then all hell broke loose!
>> Click to Tweet <<
Dude Loses Super Bowl Ticket (and Learns What NOT to Post on Facebook)
Knight posted this photo of himself with his newly minted Super Bowl credential hanging from his neck: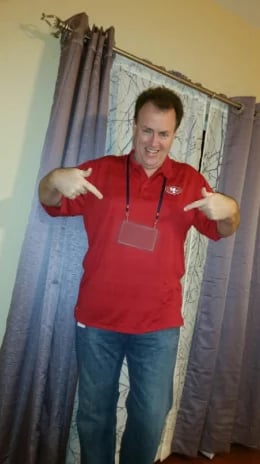 The credential was blurred in this image. But it was easy to zoom in on the original photo & obtain sensitive information from the Super Bowl badge.
Security guards were not impressed!
Could someone now duplicate the credential to get into the big game? It's possible!
It said on the back of the badge not to post photos of the credential on the internet... oops! Knight received a call from the NFL & his game pass was revoked the same day he Facebooked the photo.
Ouch!
As a lifelong football fan, I feel for the dude.
Here's what Knight told a local news station:
I can't blame anyone else. I was the guy, I was the fool who didn't read the fine print. I was that guy.
And he wrote this in a Facebook post after the credential was revoked:
Sometimes, my enthusiasm overrides my common sense (rare sense in my case) and this time it cost me one of my dreams. I surrendered my credential to NFL security this morning.

It is nobody's fault but mine. I should have thought about the extreme sensitivity and security involved but in my thrill over the opportunity and wanting to share it with those I love, I screwed it all up.

I'd like to apologize to all those who worked very hard to get me this chance. I'm very sorry for letting you down.

I'd like to apologize to the NFL for any security problem that might arise because of my boneheaded move.

Sometimes we have to crash really hard for us to learn life's lessons. They say that the hardest words in the English language to say are "I'm wrong." Well...I'm wrong and you have my deepest apology for all of the headaches that I might have caused.
Summary
Of course, the Super Bowl is just a game. Nobody got hurt & Knight has an amusing story to tell for the rest of his life.
The lesson for everyone else?
Know what not to post on Facebook!
There are some things you should never share.
http://youtu.be/zsIpgWnhW3w