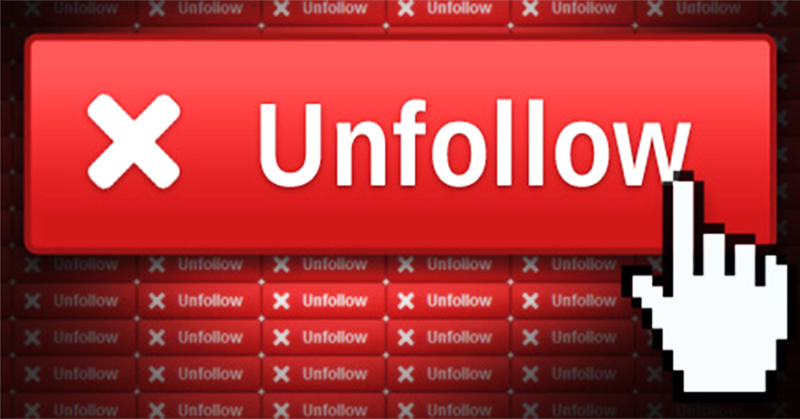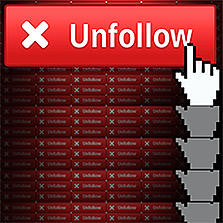 Who unfollowed me?
It's a question people think about a lot these days.
I know I do. No matter how long I work in social media, I still can't get used to it.
UNFOLLOWS HURT!.. whether on a personal or business account. It's like someone breaking up with you but never giving you a reason.
Well, what if I told you I know the main reasons people unfollow you?
That would be pretty valuable info, right?
Knowing it could give you the edge over competitors and keep other followers from dumping you in the future.
Well it's your lucky day! Below are the most common reasons accounts get unfollowed on social media -- in text and in a sweet infographic.
>> Click to Tweet <<
Who Unfollowed Me?.. Who Cares! The More Important Question is WHY!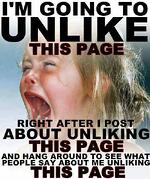 Wouldn't it be cool if when people unliked your page or unfollowed you on Twitter, a survey popped up to ask why?
And then you could see those results?!
Well that sort of stuff doesn't exist -- at least not yet.
So Buzzstream and Fractl got together to survey close to 900 people to understand why they unfollow brands on social media.
Let's consider the data together. Are you ready?
Who unfollowed me on Facebook: THE STATS
25% said they unfollowed at least one brand in the last month
20% said they unfollow if posts are too repetitive or boring
19% said they unfollow if brands post more than 6 times per day
7% unfollow after finding a competitor's page
20% went as far as to hide posts from the pages they unfollowed
Who unfollowed me on Twitter: THE STATS
17% unfollowed a brand in the last month
21% unfollow if posts are repetitive or boring
8% unfollow due to lack of engagement
10%+ will tell their friends to unfollow a brand!
>> Click to Tweet <<
Who unfollowed me on LinkedIn: THE STATS
The ONLY stat mentioned for Linkedin was 49% of users never unfollow brands on Linkedin (which IMHO means no one is paying attention to Linkedin -- like they are the other social sites.)
Do you agree?
If NOT, don't be afraid to let me know via the comments. I can take it!
Who unsubscribed from my email list: THE STATS
24% unsubscribed from emails due to repetitive and boring content
28% said their inbox was too crowded and they wanted less clutter
33% unsubscribed because they were getting too many emails
>> Click to Tweet <<
Who unfollowed me: Social media STATS in general
These questions were related to social media, in general, and could be applied to all social platforms.
Posting repetitive or boring content will cause 21% of your brand's followers to wave goodbye
Posting new content is the social media activity your followers value most
Posting images is the preferred content method (22%), followed by videos (15%)
Posting white papers and ebooks will make your followers yawn (although 3% love it)
Posting company news is a quick way to get 8% of your audience to unfollow you
Summing Up the Unfollow Algorithm
One thing not mentioned in the infographic below is the importance of identifying your audience.
Maybe your audience IS the 3% who adore white papers! If so, then you should know this fact -- and you should act on it to create content they love.
>> Click to Tweet <<
Your next concern should be to avoid posts that cause them to unfollow your brand.
It's definitely a balancing act -- but do it right and you'll crush your competition!
A HUGE take-away:
Whatever you do, don't be "repetitive and boring"
Btw, if you're looking for a way to add INSTANT PIZZAZZ to your posts, I know an excellent tool for that: Post Planner.
(Sorry... just had to say it)
Anyway, here's the visual low-down -- courtesy of BuzzStream and Fractl. After reading it, I now know why people unfollow ME on social media. :)
Do you know why they unfollow YOUR BRAND?
(Take two aspirin and call me in the morning, if you don't.)

____________________
RECOMMENDED ARTICLES: