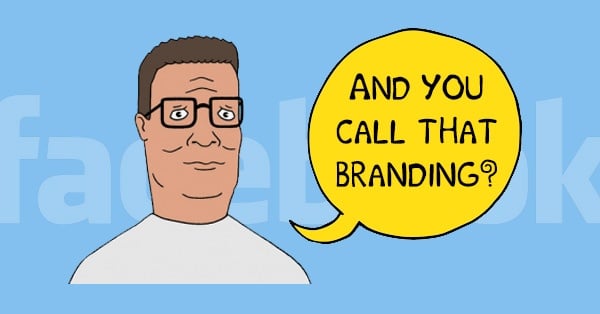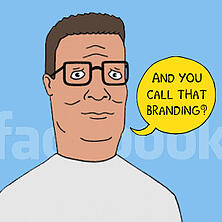 Can your Facebook fans easily distinguish you from your competitors?
Are your posts getting lost in the news feed noise?
Then it's time to stop sucking and start positioning your business to stand out on Facebook!
The key to differentiation is creating a memory-searing Facebook presence -- one that makes your business easy to spot & impossible to forget.
So... where do you begin?
With the 6 tips below, of course!
These tips will help your business leverage Facebook marketing to build authority & credibility -- and make your branding NOT suck.
>> Click to Tweet <<
6 Ways to Make Your Branding on Facebook NOT Suck!
1. Define Your Mission
Have you clearly expressed what your business mission is in your Facebook "About" section?
A mission statement articulates the purpose behind your business.
It pulls together the essence of your company -- sharing the what, why & who (what you do, why you do it & who you serve) in a way that makes sense to your target audience.
Joel Labava, The Franchise King, has an About section that really shines.
It explains who he is, who he helps & why.
I want to Like his page & I'm not even interested in starting a franchise.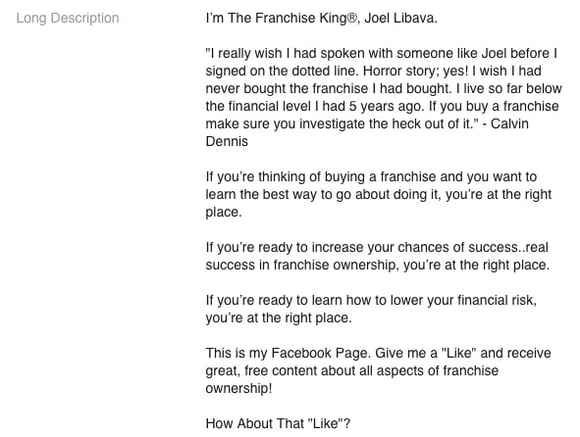 If you haven't defined your mission statement -- do it right now!
It'll bring clarity to your marketing & allow you to get more Likes on Facebook.
Questions to help you create your mission statement
What's your company story?
What's your product or service?
How do you help people?
Who's your target market?
What are 3 problems you solve for your target market?
Now, take that information & add it to the About section on your page.
And don't stop there!
Share it in your Facebook posts & on the graphics you create for your page.
The information will provide valuable insight to those eager to connect with you online!
2. Know Your Target Audience
Finding your Facebook posts falling on deaf ears?
If so, it's probably because you're speaking to the wrong audience.
The better you understand your target market -- the easier it is to craft content that speaks directly to them.
But if I asked you who your target market is -- could you answer? Do you know their likes, dislikes, needs, wants & desires?
>> Click to Tweet <<
And could you tell me how you help them & why they should choose to work with you?
If not, you're not alone.
Many businesses stumble in this area -- thinking that "everyone" is their target market. That leads to broad stroke marketing & an untailored message.
If you've ever wished you had a crystal ball & could see exactly who your target market & Facebook audience is -- you can!
That's one of the main benefits of Facebook.
Take a look at the "People" tab on your Facebook Insights. Here you'll see the percentage of men vs. women, city, state, country, age group & language.
How you position your content will be significantly different if you're heavily skewed toward women as opposed to men.

3. Understand Your Competitive Edge
Now that you're clear on your target market -- ask yourself what it is that separates your company from the competition?
What sets you apart & gives you a leg up when you go toe to toe with your competitors on a project proposal?
Sharing what's unique about your company lets Facebook fans make educated decisions about whether to:
Like your page
Engage with you online
Buy your product
Hire your company
Your Facebook cover photo is a great place to highlight your competitive edge.
Biz2Credit uses their cover to share why they're different:
How many loans they've funded
How many businesses they've helped
Their unique (and simple) loan process
Any small business owner looking for business credit is going to be impressed with what they see when they land on the page.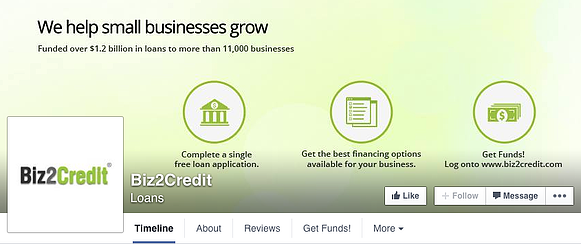 Don't miss the opportunity to provide important details about your business by using amazing cover photos.
4. Define Your Business Style and Personality
If you were to describe your business as a person -- what unique characteristics or qualities would stand out?
Are you fun & outgoing or serious & demure? Simple & classic or brash & bold?
The Embrace Pet Insurance Facebook page consistently shares content with a unique style & personality.
They clearly understand their audience & the type of content fans look for on the page.
They also understand the importance of using their cover photo to remind you of what they do & why they do it: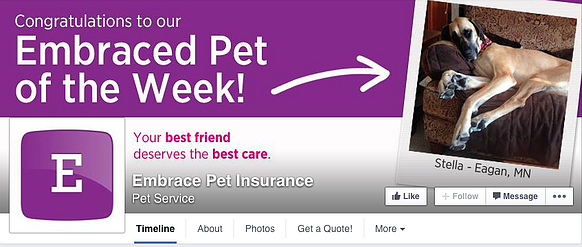 The NFL also does a great job branding their posts with style, personality, message & voice.
They let fans get involved & are comfortable allowing them to lend a voice to the culture of the page.
The NFL has a weekly Q&A feature where they ask fans to #NameThatPlay. It's a fun & interactive post where they share a picture of a play from the previous week so fans can share their answers.
Not only that, they also share their favorite pictures of the play.
And guess what?... Engagement is off the charts!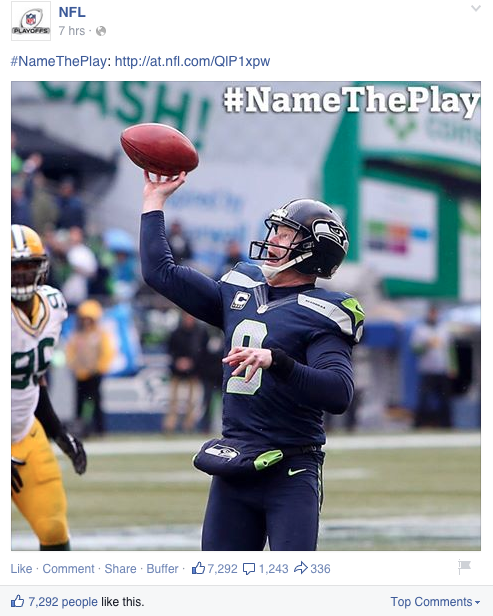 As you figure out things to post on Facebook -- what can you learn from this big-brand strategy?
Know your message & share it consistently in a voice and tone that resonates with your fans. Then keep doing that over & over again!
This will create trust & build a bond between you & your fans.
5. Be Consistent With Branding
Want people to recognize you on Facebook?
Then get visual!
Images are an excellent way to create consistency in your brand -- portraying a streamlined image between all your online properties.
They're also a powerful engagement tool -- one that hasn't eluded the world's most prominent brands. A study by eMarketer found that photos accounted for 75% of the content posted on Facebook pages worldwide.
Some of the best Facebook pages use graphics to convey their message & better connect with fans.
It can be a quote from your latest blog post or a picture of your product -- just make sure you're using the same color scheme, font & style online & off.
The right images can boost interaction & create awareness for your business.
Lennar is a company that pivots beautifully between its offline & online marketing properties.
The testimonials, quotes & gorgeous images show that Lennar has mastered the art of branding.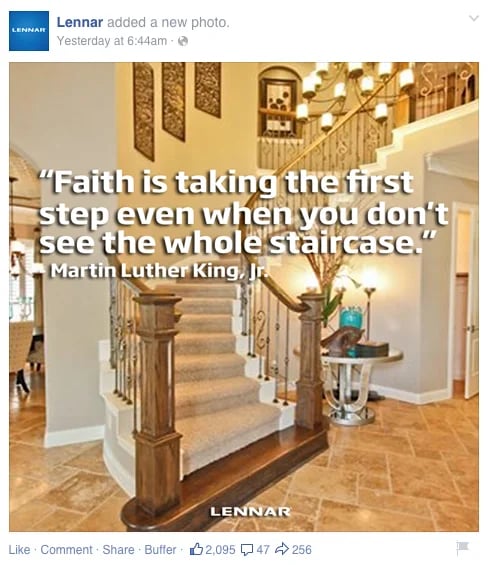 6. Promote Branded Content
Have you created great content in the past?
Did you post it once then start something new -- never returning to promote the first piece?
That's a wasted opportunity!
>> Click to Tweet <<
You don't have to always be creating new content. What's old can be new all over again with just a few simple tweaks.
Repurpose your evergreen content for a whole new audience.
You can share old blog posts & the traditional marketing pieces you've created throughout the years.
As traditional marketing evolves & social media marketing becomes more prevalent, merging the two can provide significant benefits -- no matter the size of the business.
Snippets from the past that are still relevant today will help brand your business as the authority & expert in your space.
Louise Myers is awesome at this!
No matter where you connect with Louise -- you'll see her reinventing & sharing old content.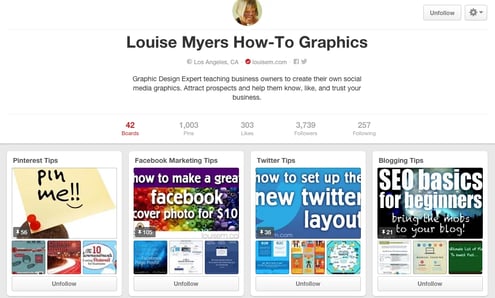 Make a list of the content you've created in the past.
How can you reposition that material on Facebook to drive engagement as you learn how to grow a Facebook page?
Final Thoughts
As Simon Mainwaring says:
Transforming a brand into a socially responsible leader doesn't happen overnight by simply writing new marketing and advertising strategies. It takes effort to identify a vision that your customers will find credible and aligned with their values.
Building your brand through Facebook isn't for the faint of heart. Facebook marketing takes time & effort.
It also takes a commitment to goals, tactics & an overall marketing strategy -- one that's integrated & supports business growth.
How are you using Facebook to better position your business within your industry, niche or local market?
I'd love to hear from you in the comments below!