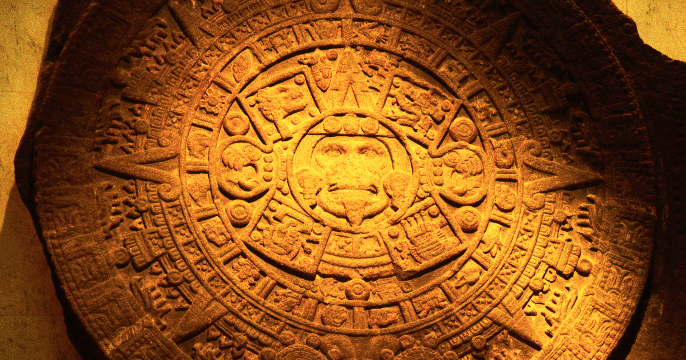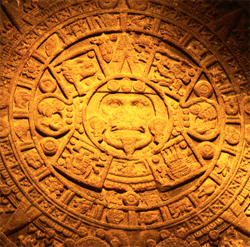 One of my resolutions for this year is to be more organized in my professional life.
For me (a content marketer) this means organizing the content I'm producing on a daily, weekly, and monthly basis.
This means creating (and sticking to) a content calendar.
So today I'm going to offer my best advice into content calendars:
Why you need a content calendar
4 steps for creating a content calendar
6 things your content calendar must have
I'll also show you an example of a functioning content calendar -- so you can see what I'm talking about.

Why You Should be Using a Content Calendar (and What Should be on It)

A content calendar is very simply a calendar that details what content your business will produce in a given time.
Although simple to create, content calendars are notoriously difficult to stick to.
That said, they're an incredibly useful tool to organize your content marketing strategy.
And they're great to refer back to on a daily basis.
Why you need a content calendar
An effective content calendar saves you time & energy. It keeps you organized & on track throughout your hectic workday.
Most importantly, it keeps your readers & audience engaged by preventing your content from stagnating -- or getting repetitive or overly random.
Choose your own calendar platform (I use Google Calendar as you'll see below).
I've also seen great calendars in database format -- which might make it easier to show the status of content, authorship, etc.
4 steps to building a great content calendar

These 4 steps are pretty straightforward.
1. Brainstorm content that fits your brand persona & niche
Do you have an online brand persona? (are you casual or serious? fun or professional?)
Will your content reflect your brand persona? If so, how?
What questions did you have when you were starting in your industry? Can you answer them now?
What issues do your customers need addressed?
Are there frequent changes in your industry? If so, are you a trusted source of information about them?
If you need some ideas for content marketing, consider the following:
A theme-based weekly post (like #WednesdayWarning -- keeping people up to date on industry news)
How-to articles on marketing, customer retention, customer acquisition, etc
How-to webinars or videos with financial advice, recipes/top tips, fashion how-tos, etc
Case studies
Product-related success stories
Business-related infographics, statistics, press releases
Travel guides, product how-to guides, real estate buying/selling guides
2. Create a calendar for 1 to 6 months
Schedule content for social media as far in advance as possible -- and add to it as time forward
Large events like webinars, Q&As/interviews, ebook/product releases & conferences can be scheduled as soon as you've locked down a date
3. Test content before adding content to your calendar
Does my content match my content marketing brand profile?
Is my content interesting (witty, surprising, funny, thought-provoking, new, exclusive) and engaging?
With the rise of social media optimization (SMO), does my content encourage Facebook Likes, shares & comments? Would I want to share it myself?
4. Keep an eye on your surroundings
Don't rely on your calendar completely: be sure to check up on current trends to take advantage of news stories
Watch your content analytics: just because something is on your calendar doesn't mean it's set in stone. If it's not working, change it or pull it!
Watch the movements of your competitors: online marketing is an ever-changing world. Be sure you're watching your competitors for new ideas or strategies
A Finalized Content Calendar
Here's an example of a content calendar in action:
You'll notice different kinds of content are color-coded.
Here's what you're seeing:
Blue: 3-4 longer-form blog articles per week (I'll go into re-using your content below)
Green: 2 SlideShare presentations per week built from blog research, case studies, or other sources
Pink: Syndication of content to syndication sites like BizSugar, Tumblr, etc
Grey: 3 daily comments on content from influencers around the web will help keep you in the conversation
Yellow: Bi-weekly infographic built from blog research, case studies, statistics, or other sources
Teal: Monthly ebook built from longer-form blog articles
I recommend a similar distribution of content for your content calendar for the coming month.
One cool thing about the Google Calendar tool is that the items I complete get automatically dimmed (if you don't like dimming, you can choose your own way to signal completion of an item).
A breakdown of content

Here's the mix of content I'd recommend:
1. Write 3 longer-form blog articles per week
Put time & effort (and research) into 3 long-form articles each week (between 1,200 & 2,000 words).
Think about these articles as the turkey dinner that is key to your communication strategy.
Many of the other pieces of content you produce will be leftovers from this main meal.
So delve into stats, case studies & other research to make your blogging as comprehensive as possible. Not only will this make the content more valuable to your reader, it'll establish you as a trusted source of good information, and be easier to re-use down the line.
2. Create 2 SlideShare presentations per week
SlideShare is a content-sharing website (free to use) which makes your business presentations available to a huge number of users. The presentations are fully embeddable, downloadable, shareable & Likeable -- and the SEO of SlideShare is growing daily as the site gets more popular.
A few months ago, I was making a SlideShare presentation for every blog article I wrote. The problem was that some articles don't lend themselves to presentation format (bullet-points, an image on every slide, etc). So I was forcing it.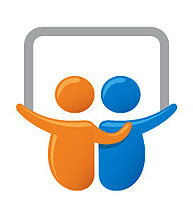 The presentations weren't as appealing as I would have liked. They took me more time than they should have & my return on my time was pretty abysmal.
Here's what I recommend:
compile the data from 1 or 2 of your longer-form blog articles (or stats or facts you've come across this week)
compile a visually appealing SlideShare
embed it on your blog with a short description & promote it across your social channels
If you're interested in a more comprehensive look at SlideShare, check out:
3. Syndicate your content
A couple times a week, syndicate your blog articles, infographics & SlideShare presentations to the many sites available across the web. This helps with link-building (great for SEO) and furthers your brand & content reach.
Here are some sites I use:
4. Leave 3 comments daily on influencer blogs
Influencer marketing is basically the practice of reaching out to online thought leaders in your industry & encouraging them to help promote your brand.
Every industry has them, it's just a matter of finding them (try Klout, PeerIndex or Kred) and getting in touch.
Try to comment on 2-3 blogs each day -- writing intelligent, insightful observations, asking reasonable questions, or even disagreeing in an informed & respectful manner.
Commenting gets your name in an influencer's mind -- so interactions on Twitter or Facebook will mean more. Asking for a share of your own blog will be better received if they know you've shared their stuff online.
5. Bi-weekly infographic
The shift toward more visual, bite-sized content is well underway.
This doesn't mean you get to stop blogging entirely (you still need that turkey dinner), but it does mean you get to learn Photoshop.
Use the stats, main points, case studies & interesting factoids you compiled for your blog article & turn them into something more visual & more palatable for your audience.
Infographics are more shareable than long-form articles -- and they receive more downloads, embeds & engagement overall.
Of course, for small businesses without a graphic designer, infographics can be tough. But I urge you to experiment with free design software (if you can't afford or don't already have Photoshop, InDesign or Adobe Illustrator) like Gimp, Info.gram or Piktochart.
6. Monthly ebook

Ebooks are the end product of your content recycling program.
Once you've written 5 or 6 awesome blog articles on the same subject, compile them into an ebook then put it up on your website.
This can be done with PowerPoint, but I really recommend InDesign so the final product comes out more professional & appealing to the reader.
Ebooks are valuable -- more valuable than any blog article, SlideShare presentation or infographic you've ever created. They should be comprehensive guides on their subject -- something people can download & save to their computer & check back on for inspiration & guidance.
As such, you shouldn't necessarily be giving them away for free.
What many businesses do is create an ebook landing page describing what the ebook contains & how awesome it is, and then ask for an email address in order to access it.
This puts the entrant into your email marketing stream, and because they've expressed interest in the specific ebook they've downloaded, they've already segmented themselves for your marketing emails which lead to -- down the lead-nurturing line -- a sale.
Conclusion
Hopefully you now have a better idea of the benefits of content calendars & what they should include.
I've given you my best breakdown of many of the content strategies you need to be employing this year.
Good luck with your calendars, and let me know if you have anything to add in the comments below!