It's a question I hear from businesses all the time.
For online businesses, this actually means: "How do I get more traffic?"
But traffic alone won't deliver leads -- since visitors need to be converted.
So, the REAL QUESTION is: "How do I get more conversions?"
My answer: "A lot of ways!"
In this article, I'll show you 9 things you can do to get more leads & conversions out of your traffic.
Most of these are cheap, if not FREE!... so they don't involve a lot of risk.
Sound good?
Ok, let's get started.
>> Click to Tweet <<
9 Game-Changer Ways to STEP UP Your Online Marketing (and Get More Leads)
1. Get a new homepage
According to Nielsen, the average website visitor leaves after 10-20 seconds on your site.
That is often because there are too many elements on the page, causing the visitor to get confused and distracted.
So how do you solve this problem?
Here's an example:
Noah Kagan, redesigned his homepage and increased his email signups by 300%!
Intrigued, I did the same for my website last November.
Here's the end product: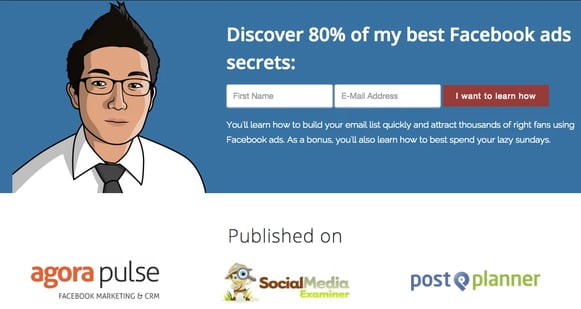 The entire redesign, using a StudioPress Genesis-based theme, cost me $99.95!

But that's not all. This single change increased my email signup rate by 194%.
Tips you can use to redesign your homepage
It's simple.
Let me show you exactly what I did to increase email signups. (Signups may not your goal, but you can modify these 9 tips to increase conversions for ANY call to action.)
Begin with a measurable and specific target. You want to be able to track conversion rates and chart how quickly you are proceeding towards your goal.
Determine which page is getting the most traffic. Normally, that is your homepage. Whichever page it is, though, that is the first page to optimize for conversions.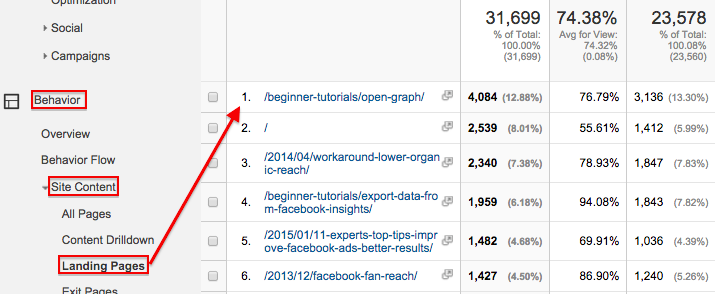 Here's how to determine your most active page using Google Analytics:
Click "Behavior"
Then click "Site Content"
Then click "Landing Pages"
That will display your webpages, ranked in order of the number of visitors who enter your site via that page.
Your next step is to overhaul the top pages to make sure the focus is on getting people to engage with your call to action (CTA). Of course, your CTA must be seen as valuable and desirable.
It's that simple!
>> Click to Tweet <<
2. Get better popups
Lightbox popups are annoying!.. There's no doubt about it.
But they work.
One way to reduce friction is to set popups to appear only when the visitor shows an intent to exit. Let's face it, you're getting ready to lose the visitor anyway :)
Here are some of the tools capable of doing that for you:
OptinMonster
PopupAlly
Mashshare
I chose SumoMe's free email list builder because of its one-click setup and integration with heat maps. It is one cool tool.
After activation, I captured 97 email signups in 30 days -- registering a 4.32% conversion rate. These are email signups, mind you, that I'd have lost without using the plugin.
If you need more convincing, it's easy to find evidence online.
For example, WPBeginner grew their number of email signups by 600% using Optinmonster.
So pick a plugin, install it, and give it a try. If it doesn't work that well for you, keep trying new ones until you find one that works. Then, stick to it.
Free plugins cost you nothing but time. Premium models normally run between $47 and $97. One important point: Be sure the plugin you pick integrates with your email marketing service provider.
>> Click to Tweet <<
3. Take an email marketing course
The single most effective tool for converting leads into sales is neither social media, search engine optimization, nor paid ads.
It is email marketing.
Consider these statistics from recent studies:
There are plenty of courses in email marketing available. Some are free. Some are not. One I can vouch for is SocialMouths by Francisco Rosales.
Education is a quick way to up your game and reap quick returns.
>> Click to Tweet <<
4. Host your own webinar
Do you know why you get so many invitations to attend webinars?
Any guesses?
Here's why: They work!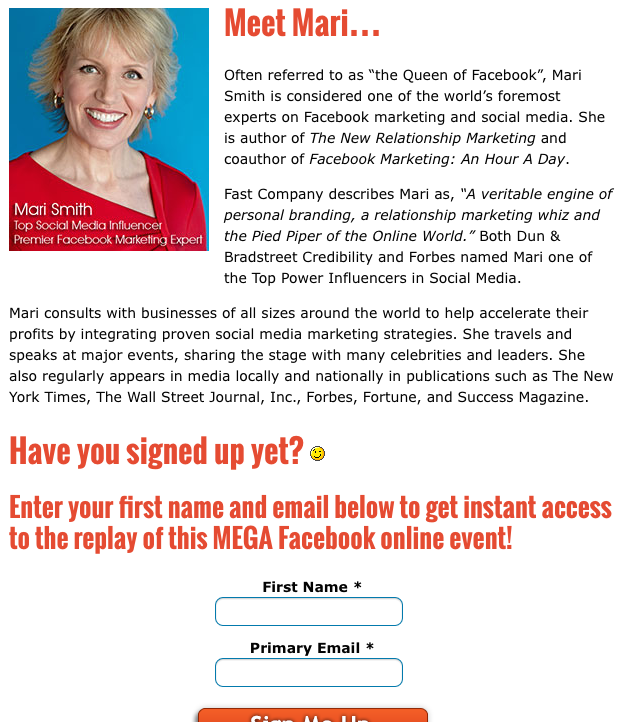 Marketing pros like Mari Smith and Chris Brogan provide excellent examples of how to use webinars to get more leads.
Just as with email marketing, it's easy to find out how to design and operate a webinar -- and the learning curve isn't all that steep.
There are plenty of webinar tools to choose from. Some are free, but others will require a reasonable payment or subscription.
Here are some of the best webinar platforms:
Zoho Meeting
Blackboard
Webex
Adobe Connect
Skype
AnyMeeting
GoToWebinar
But what kind of topics can you talk about on a webinar?
Your topic should be about a real problem your target audience faces. Once the problem is identified and magnified, you can introduce your solution.
For example, let's say that I conduct 1-to-1 consulting with social media teams who run Facebook ad campaigns. My webinar could teach people how to create Facebook ads, run effective engagement campaigns, use Power Editor, install conversion pixels, and so on.
I would give away valuable tips, but the upshot would be that to get the full impact and benefit, they would need to enlist my services.
>> Click to Tweet <<
5. Use gated videos
If you're a Facebook marketer, you have probably heard of Like-gating.
Yes, the Facebook world had a love-hate relationship with Like Gates. They were effective in generating Likes, but often the wrong kind of Likes.
Form-gating became popular after Facebook banned Like Gates. Basically, Form Gates require visitors to provide an email address before being allowed to see the content.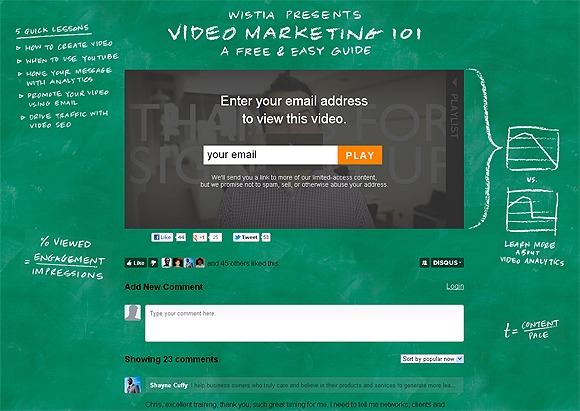 To construct a Form Gate, you can either build a custom landing page or use a tool like Wistia -- with built-in email sign-up forms.
The latter is a better option.
That's because visitors often share direct download or access URLs with their friends. That means lost leads.
Using a tool with a built-in email sign-up form overcomes the problem. It forces every visitor to enter his or her email address in order to view the content.
By using this method, Wistia was able to increase its conversion rates to 11%.
The same applies to Slideshare (for presentation slides). You can basically offer any form of valuable content and put a mandatory email signup in front of it... a Form Gate.
>> Click to Tweet <<
6. Leverage your evergreen content
90% of Facebook marketing changes every few months... but 10% remains the same. So I created a few evergreen pieces of content, and I share them regularly over a couple of weeks.
One of them is a tutorial on how you can change how your links appear on Facebook. This article drives regular traffic to my website.
Readers share it with their fans, followers, and friends. The result is more email signups.
Regardless of the industry you're in, if you have a blog you can produce evergreen content. There are many ways you can go about it:
Presentation slides
Infographics
Images
eBooks
Whitepapers
Videos
Podcasts
>> Click to Tweet <<
7. Publish on Linkedin
One study showed LinkedIn to be the most effective social media platform for getting more leads.
But how can you generate leads on LinkedIn without spending a ton of cash 0n advertising? Well, you can write and publish on LinkedIn Pulse.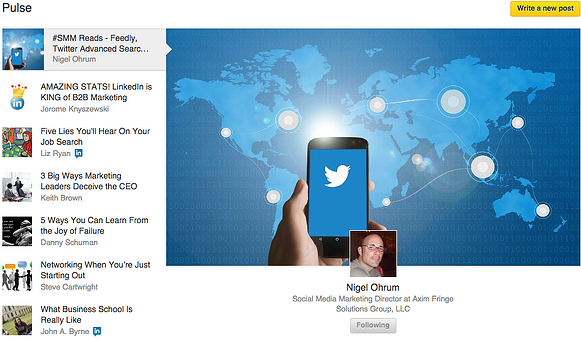 When you write a post on Linkedin, your connections and followers will receive an email and in-app notification. That means the likelihood of people knowing when you publish is very high.
The primary actions readers can take are to Like your post, comment on your post, or follow you for future updates.
Writing for LinkedIn can be an effective way to draw traffic to your website. But remember to make sure you set up a proper landing page, as I've described above.
>> Tweet this <<
8. Use Twitter Cards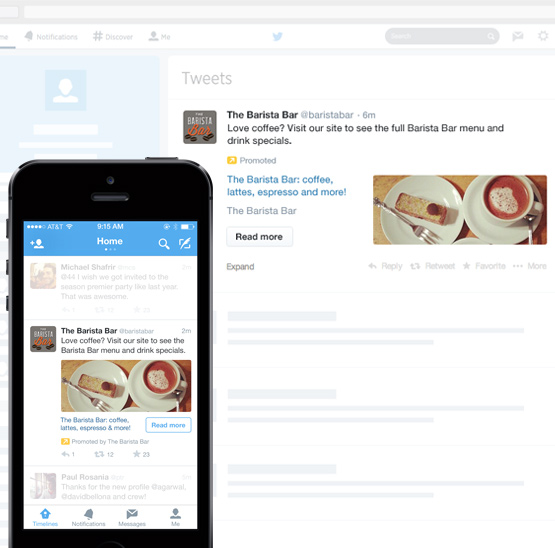 Do you know about Twitter cards?
Twitter cards make your tweets stand out from text-only tweets. They look similar to tweets with images, but offer the added functionality of allowing the person who clicks on it to do something (like signing up for your email updates).
This is what Twitter says about Twitter cards:
With Twitter Cards, you can attach rich photos, videos and media experience to Tweets that drive traffic to your website. Simply add a few lines of HTML to your webpage, and users who Tweet links to your content will have a "Card" added to the Tweet that's visible to all of their followers.
But not all Twitter cards are useful in helping to attract more email signups. You'll want to pay attention to and use the lead generation card.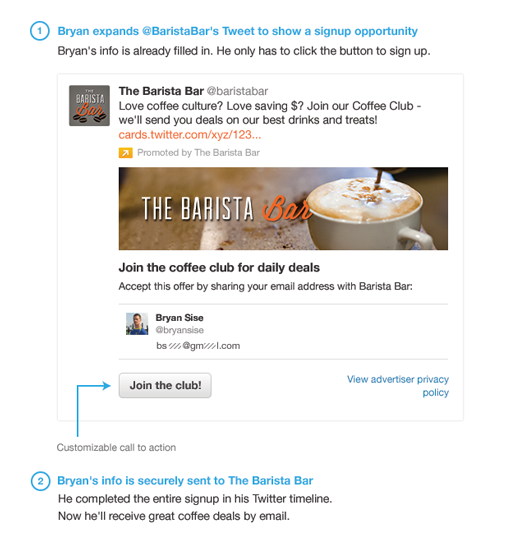 As a Twitter user, if you're interested in the offer, you can simply click on the button to sign up for email updates. Twitter automatically uses the email address you use in your member profile.
That makes participating and signing up extremely easy.
>> Click to Tweet <<
9. Give your product away
This may sound counterintuitive, but it's an extremely effective tool.
There are 2 groups of people you want to target with free product: Your target audience and appropriate influencers.
Giving to your target audience
There are several benefits to giving some of your product away.
Jim Belosic, founder of ShortStack, shared 5 of them:
Allows you to use your support group to convert the free users
Creates greater exposure to potential users
Provides free feedback
Generates word-of-mouth marketing
Reduces the number of refund requests down the road
And don't forget: When someone signs up for your product, they'll be required to list a valid email address... get the picture?
Giving to your target audience's influencers
Each time an influencer tries your product and shares the experience with readers, hundreds, if not thousands, of potential customers will click through to your website.
If you have a well-designed landing page and convincing copy, that traffic will lead to increased conversions.
To make sure this technique is effective, you'll want to research each influencer's audience to make sure they're the kind of customers you want.
>> Tweet this <<
The Bottom Line
Above are 9 ways you can cheaply & easily get more leads. Put these 9 tips into action, and you will gain an immediate advantage.
That's because most businesses have yet to implement all 9.
Are there tactics you use that I've not mentioned?
Or, have you tried one of the 9 and want to share your results?
Comments are open... jump on in!
____________________
RECOMMENDED ARTICLES: