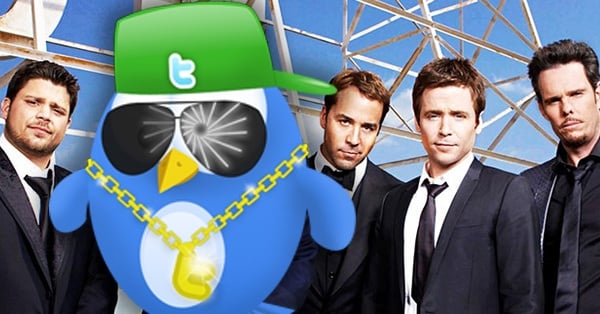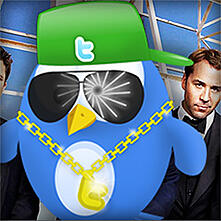 I probably spend way too much time on Twitter.
But that's not necessarily a bad thing!
My Twitter marketing tactics always get stronger when I poke around on Twitter.
And sometimes the new tactics I learn are just priceless!
I recently wrote about how you can market on Twitter like a BOSS -- and many of you have asked for more!
Since I always try to listen to you the best I can, here are 4 powerful, advanced, EASY-as-HELL tips to beef up your Twitter marketing tactics today!
4 Easy-As-HELL Twitter Marketing Tactics for Advanced Users
1. Join Conversations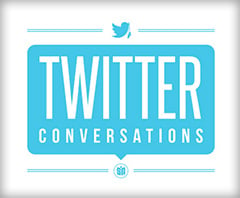 This is one of the most underutilized Twitter marketing tactics.
And people who do try to use it often jump into the wrong conversations!
A few Twitter search tricks will help you find the topics that are most interesting to your followers & customers -- then you can become part of those conversations by adding value to the discussions.
>> Click to Tweet <<
Here's a story that happened to me last year. Don Power tweeted about coffee, and little did he know that I was looking for tweets about that very topic.
#Coffee number 2 (um...I mean it's my second coffee already this morning)

— Don Power (@donpower) January 12, 2013
I professed my love for coffee & asked Don if he'd ever had java from Malaysia... my home country. And then I sent him a bag!
Don & I have chatted ever since.
Don even told this story when he spoke at a conference. And I get new followers on Twitter all the time... thanks to Don!
2. Hijack a Trend
By now you've probably seen the trending topics on the left hand side of your Twitter home page. Have you ever followed one of these trends or hashtags?
It's a great way to get some amazing free exposure for your company!
>> Click to Tweet <<
Use the trending hashtags in your tweets & your Twitter engagement might go through the roof. Everyone who's monitoring the hashtag will see your tweets... whether they follow you or not.
DiGiorno Pizza is one of the best at this. The company always tweets about trending topics & incorporates those topics into their Twitter marketing strategy.
DiGiorno tweeted this during the Super Bowl... and it was retweeted 16,000 times:
YO, THIS GAME IS LIKE A DIGIORNO PIZZA BECAUSE IT WAS DONE AFTER TWENTY MINUTES #SuperBowI #SuperSmack #DiGiorNOYOUDIDNT

— DiGiorno Pizza (@DiGiornoPizza) February 3, 2014
You should follow DiGiorno to learn some powerful new Twitter strategies for your business.
3. Connect with Influencers in Your Town
Finding top influencers on Twitter who live in your area will help jumpstart your Twitter marketing strategy.
>> Click to Tweet <<
Use a tool like Twello to find colleagues near you. Twello is like the Yellow Pages for Twitter. It's awesome because it gives you detailed information about the locations of Twitter users.
Instead of just New York, you can easily find influential people in Manhattan. I like to arrange these users according to their follower counts.
Here's a Twello list from Manhattan: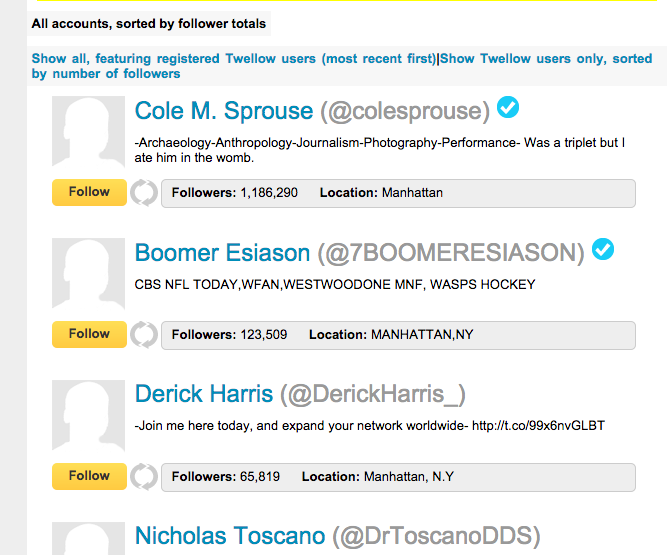 4. Identify Your Valuable Followers
Remember the 80/20 rule?!
80% of the results come from 20% of the effort!
And this rule also applies to Twitter.
There are several tools that can help you find your most valuable followers. I use Commun.it
This tool shows me followers who are:
High-valued members

Influencers

Supporters

Most Engaged
And this information is priceless!
You can create Twitter lists & regularly engage with these powerful users to strengthen your relationships. The tool also helps you identify the most important people to reply to on Twitter.
It's awesome! And here's a snapshot: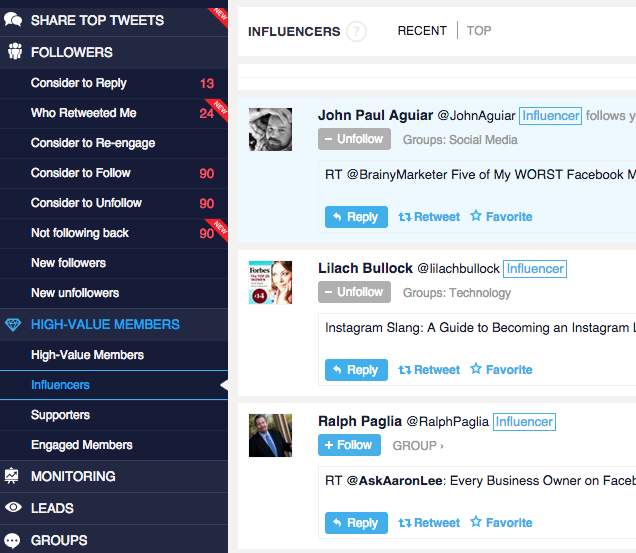 Conclusion
These 4 tips are slightly more advanced than what I often cover on the Post Planner blog -- but the techniques are very easy to implement.
Join Conversations
Hijack a Trend
Connect With Influencers in Your Town
Identify Your Valuable Followers
The goal is to keep it simple... and focus on building relationships!