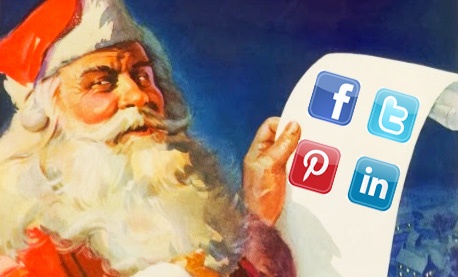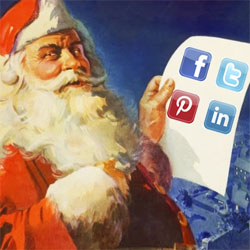 Summer has said its goodbyes & the holidays are just around the bend.
As marketers, planning ahead is key!
Since most shoppers start their holiday gift buying just after Halloween, now is the time to start hanging the social media ornaments.
The holidays are the most crowded time of year on social media. It can be tough to stand out in the marketing frenzy before December.
This means it's all the more essential that you get it right!
5 Tips For Planning Facebook Holiday Campaigns
Here are 5 tips to help Facebook marketing pros harness the power of the holidays.
1. The More Campaigns, the Merrier
Plan out multiple campaigns to increase engagement & sales. Design them to target niche audiences with specific rewards & gifts.
Space them out, though. Don't release 5 different promotions in one week.
Social marketing platform OfferPop reports that while brand holiday campaigns spike in the 2nd week of December, the highest fan participation rate happens in early & mid-November.
That's a great window to either kick-off holiday campaigns or introduce a heavy hitter -- like a holiday shopping spree contest or 50% off one-day coupon special.
2. Offer Coupons!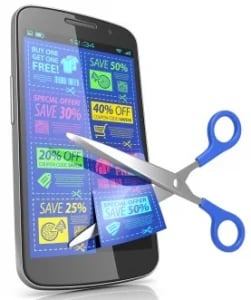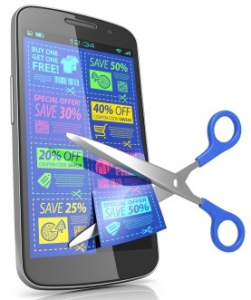 Speaking of coupon specials -- no, they're not just for the crazies on TLC.
Fans love getting discounts from brands during the holidays -- and it's an easy & obvious incentive to shop at specific establishments for gifts.
But coupons should have a short shelf life during the holidays!
They can be offered in the form of codes (make graphics fans can share, for example). Or you can use a more complex process -- such as codes for friends that, once used, unlock more savings.
Mobile coupons are essential. Make them easy to pull up at the register from a Facebook page or Twitter account.
As OfferPop's Mark Cooper says:
The download and print coupon days are well behind us. Make sure you're making mobile a priority.
3. Leverage Different Platforms
Facebook is the most important network to focus efforts on, of course.
But don't forget to leverage popular sites such as Instagram & Pinterest with holiday-oriented campaigns.
Niche campaigns specific to different social networks are an obvious & appropriate choice -- such as winning a dream "board" on Pinterest or an outdoor photo & hashtag contest on Instagram.
4. Increase your social media budget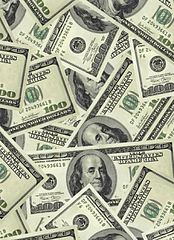 Planning ahead means setting budgets for advertising, design, technology, etc.
So make sure the times around Black Friday, Cyber Monday & the second week of December get the greatest amount of ad spend -- as they're the highest traffic times.
You should also devote some budget to increasing your overall fan base during the holidays -- ie. sponsor your Facebook posts & buy ads!
5. Run Timeline contests
Facebook's recent announcement that contests no longer have to be run on a third-party app opened up a huge new door of opportunity for fan pages.
Take advantage of it by running holiday-related contests on your page's Timeline to engage your fans.
Ask for comments & Likes in the contest -- so it gets more reach among the friends of your fans.
If you're dry on contest ideas or have a variety of pages you need to keep up on, use Post Planner!
They just launched a new category in their Status Ideas Engine that gives you hundreds of pre-written timeline contests to choose from.
You can select a contest, quickly edit it (if necessary) and then post it on your page.
Just make sure your contests are holiday oriented — get in the spirit!
Plan Ahead!
The main takeaway here is to plan ahead & get creative! Give everything you do on social media a little touch of holiday magic or cheer.
And don't forget the green, red & gold colors!