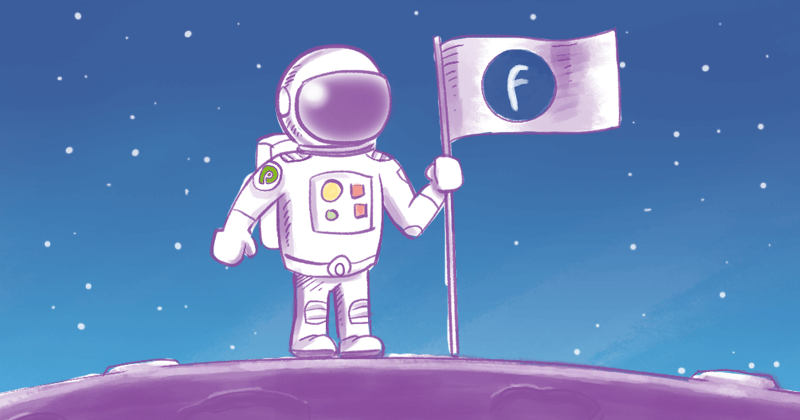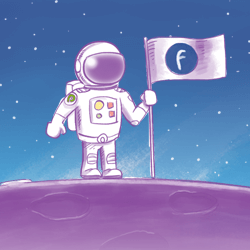 We've all heard the stats...
There are over 1.71 billion monthly active Facebook users worldwide.
Facebook adds 500,000 new users every day and 6 new profiles every second.
That's one mind-blowing potential right there…
…And a lot of competition.
I don't know about you, but one thing is obvious to me:
To tap into those huge numbers and leave your competition behind, your marketing strategy needs to be more than just average.
It's got to be absolutely, mind-blowingly effective.
How to Conquer Facebook Marketing for Your Business
How to Conquer Facebook Marketing for Your Business http://bit.ly/2fEXcpN (by @svitlanalat on @PostPlanner)

Click to Tweet
When it's done right, Facebook marketing can and will attract the right audience.
It will turn them into valuable leads (and potential customers) and encourage a positive word of mouth.
We all know how effective that can be.
After all, according to Syncapse, 85% of people recommend the brands they like on Facebook to others in real life.
And that's too good an opportunity to pass up.
You just need the right Facebook marketing strategy - one that's completely aligned with your business goals.
Well, today is your lucky day.
We're pulling back the curtain and sharing all we know on leveraging Facebook to dramatically boost the leads entering your sales funnel.
Here's a taste of what you'll learn from this ebook:
How to set up and optimize your Facebook Business Page and Business Manager

How to get targeted Facebook Fans

How and Where to find THE BEST content

How to give your engagement a huge boost

How to generate leads, traffic and sales

How to master Facebook Ads

The best time-management tricks and tools

and MUCH MORE!
Let's face it: Your business will not grow itself, and the leads won't come flooding in on their own.
You need to do the work yourself and we'll show you how.
First, set up your Facebook Business Page the right way - from the very start. It must be a page that has what it takes to get more likes, comments and shares.
Next, you need to know what content you absolutely MUST share and how to find it without wasting hours of your valuable time.
But remember: there's no one piece of content that works for everybody...
...You need to find the exact right audience and attract them through content that's relevant to them!
Because, believe me: Facebook marketing DOES work!
You just need to come at it from the right angle and with the right strategy.
And that's what we're going to help you with.
Download your copy now
You'll never have to wonder what hacks will give your engagement a crazy huge boost.
They're all right here, in this ultimate guide.
If you're struggling with leveraging Facebook for business, this ebook will be a game-changer.
So, are you ready?