Does your brand inspire people?
If so, then there are over 459 million active monthly users on Pinterest looking for a muse just like you.
But here's the thing:
You'll need to create pins that stand out to get their attention.
With the right Pinterest strategy, you'll get your target audience's eyes and clicks — while growing your business in the process.
How to Get More Clicks on Your Pinterest Pins
We're going to cover the following topics to help you create traffic-generating Pinterest pins:
3 Reasons Why People Use Pinterest Pins
You need to know why people use pins if you want to grow your presence on Pinterest.
The "why" will help you create the type of pins people want to see.
Here are the 3 most common reasons why people use Pinterest pins (we'll explain how to use these reasons soon).
1. To plan a project
People use Pinterest to plan their projects.
Up to 85% of users report that they go to Pinterest first when starting a new project.

Common projects might include weddings, home repairs, and meals.
Pinterest photos and products serve as planning inspiration — and a future shopping list.
2. To gather ideas
Pinterest users scroll through their feeds to find creative ideas.
Why?
Lots of people on Pinterest save pins that strike them as unique, interesting, or helpful — even if they don't have a project in mind.
If they spot something they think they may want to remember later, they pin it.
Those whimsical boards can eventually lead Pinterest users to the 3rd primary use of Pinterest pins.
3. To make purchases
Pinterest users save product pins they may eventually want to purchase.
But how likely is it that people will use Pinterest to shop?
Pretty likely.
A whopping 80% of Pinterest users have discovered a new product or brand on the platform.
Those numbers make Pinterest a powerful lead generator for savvy businesses.
3 Advantages businesses can get from Pinterest Pins
Your business can benefit from Pinterest pins in the following 3 ways.
1. Exposure to new customers
Pinterest doesn't work like most other social media.
Pinterest feeds are based on your interests, not the people you follow.
That means your brand has access to 459 million users — even if they don't follow you.
If a Pinterest user shows interest in your pin topics, you could potentially appear on their feed.
2. More online presence
Pinterest pins keep your name in front of your audience.
The truth?
Your customers aren't going to visit your website consistently.
They're much more likely to check their Pinterest feeds.
About 52% of millennials are on Pinterest, and lots of them are pinning every day.
In other words, you can keep your business' name in front of customers daily if you create high-quality pins on a consistent basis.
3. More sales
Finally, pins can generate sales.
If you have products or services for sale, creating pins for them is a great option.
Pinterest also offers the option of using rich pins, specialized posts that include pricing info and product links.
5 Steps to create awesome Pinterest Pins
Never created a pin before?
We've got you.
Here's how to create Pinterest pins that actually get clicks in 5 steps.
1. Upload a high-quality image

The perfect image is crucial if you want to grab someone's attention on Pinterest.
The ideal image size is 738 x 1102px.
In other words, don't post pixelated images, and don't pin images that don't relate to the content of the pin.
Once you've selected an attractive image, pin it.
Click on the plus icon on the right side of your account page (just above your list of boards).
Then, click "Pin."
2. Create a descriptive title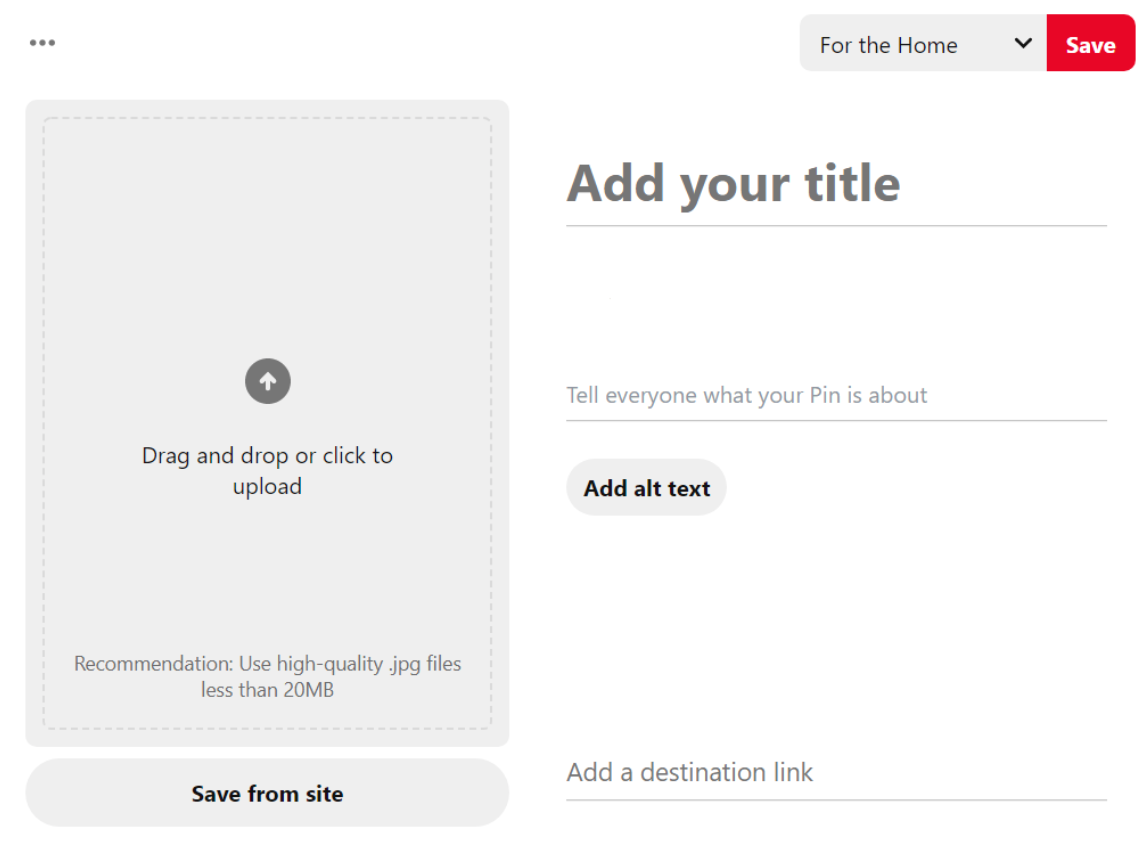 An exciting and clear title can make or break your pin.
Consider these 3 tips when writing a Pinterest pin title:
Tailor your title to your audience (think college students VS middle-aged moms).

Use your product's keywords in your pin's title.

Keep the title short and suspenseful enough to entice clicks.
3. Write a short description
Once a user clicks on your pin, they'll be able to see your description.
SEO can enhance your pin's visibility, so include important keywords in your description.
Keep your descriptions accurate and short to bolster your credibility.
A blank description is a missed opportunity to improve your Pinterest ranking.
If your description is short, accurate, and SEO-rich, you should start seeing clicks very soon.
4. Link to your website
So what's the goal of growing your presence on Pinterest?
Generating traffic to your website.
In other words, make sure to link your website to your pin.
Adding a link is the best way to turn a viewer into a customer.
5. Assign your Pin to a Board
Everyone has their own system for Pinterest boards (which we'll talk about in just a moment).
Boards help you organize your pins in a way that makes sense to you — and your viewers.
Keep your Pinterest profile organized by assigning all of your pins to a well-defined board.
How to post on Pinterest manually
Follow these steps to posting on Pinterest manually (the old-fashioned way):
Create a picture for your Pinterest pin.

Login to your account and click the plus symbol.

Create a title, description, and link.

Post your pin.
It's an easy process, but the lack of automatic scheduling can be an obstacle to pinning consistently.
Fortunately, there's an easier way to maintain your Pinterest schedule.
How to schedule Pinterest Pins with Post Planner
A better option is to schedule your Pinterest posts with Post Planner.
Post Planner makes Pinterest pinning a once-per-month activity instead of a once-per-day activity — with the same daily results.

It's so easy to do.
Log in to Post Planner.

Click "Create Post" in the top right corner. Add your link, title, and description into the scheduling tool and set a date.

Use the Canva integration (more on that below) to create a fantastic, descriptive picture.

Your pin will now automatically post on the selected day.
Post Planner's Canva integration makes adding pictures easy.
Automation allows you to schedule an entire month's worth of pins in a single session.
Once you schedule your posts, you can just forget about Pinterest for a while.
Post Planner will do the rest – including automatically giving you helpful analytics about your posts.
What's the difference between a Pin and a Board on Pinterest?
Pins and boards are 2 important terms you'll hear when talking about Pinterest.
So what's the difference between the two?
Pins
Pins provide the actual content of your Pinterest posts.
Other users will be able to interact with your pins by clicking on links and going to your website.
Making sure your pins are optimized according to the steps outlined above is the most crucial part of creating Pinterest pins.
Boards
Pins provide content, and boards organize your pins.
In other words, Pinterest is a virtual bulletin board.
For example, your "Dinner Party" board includes all your pinned ideas for how to host an awesome party.
As a business, however, your account's boards aren't very important.
Users can interact with your boards, but only if they navigate to your profile.
It's important to think about your target audience's boards, though.
For instance, create pins that fit into someone's "Dream Kitchen" board if you sell dinnerware.
Prioritize optimizing your pins instead of agonizing over your boards' organization.
3 Tips for getting Pinterest clicks
Following the tips below will help you level up your Pinterest game, get more clicks, and grow your business.
1. Make long vs. short Pinterest Pins
One trick to getting more clicks on your pins is to make them longer instead of square.
There are a couple of reasons to do this:
Rectangular photos stay on mobile screens longer, increasing view time.

Pinterest resizes photos based on width, but the height, however, can be over 1000px.
Look at the Pinterest feed below as an example.
The image titled "The best shade plants for the side of a house" is the longest, so users are more likely to click on it.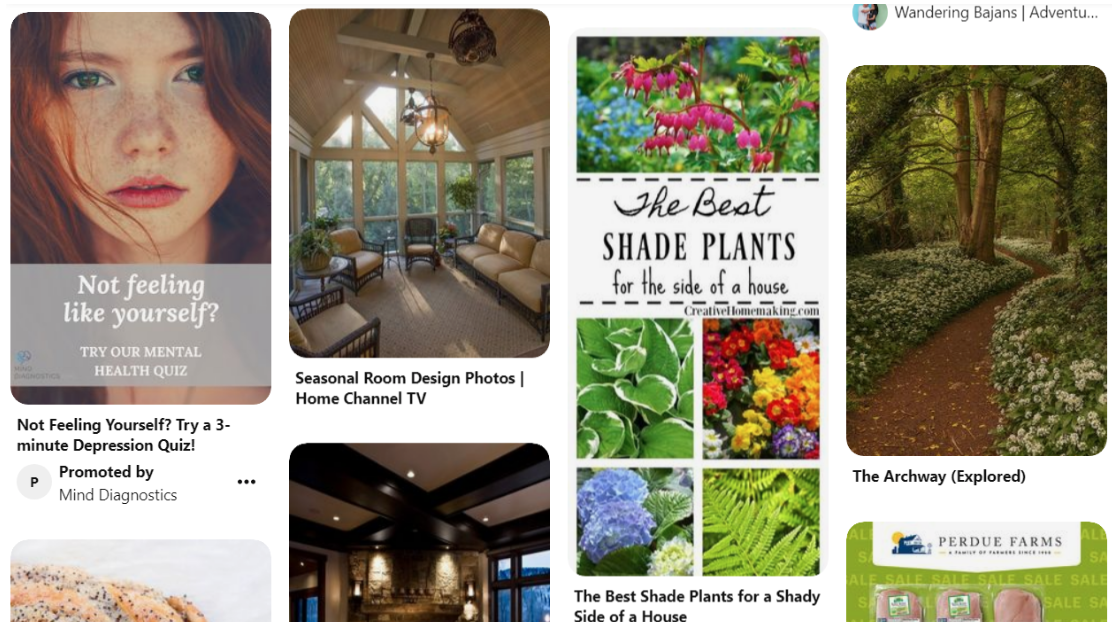 So how do you make longer Pinterest pins?
The first option is to make a tall collage using a program like Canva or PicMonkey. Both programs also allow you to overlay the image with text.
You could also just use a taller photo or adjust the size of the image that you create in Canva.
Remember that the quality of your image will affect how many clicks you get.
Don't distort the image just to make it longer.
2. Link your website to your Pinterest Pins
There are 2 places to link to your website when making a Pinterest pin.
T

he "save from site" field

The "add a destination link" field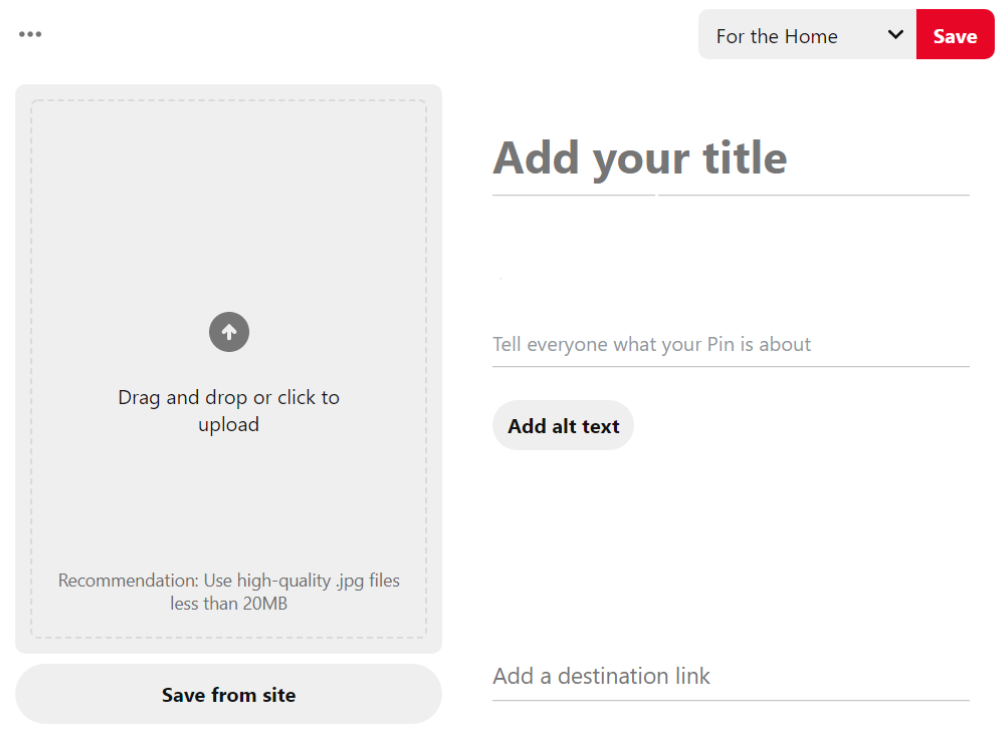 Make sure that your pins don't all link to the same page.
In other words, use links that direct people to the product page or blog post from that pin.
Don't just send them to your site's home page.
3. How to make Pins public on Pinterest
Did you know that you can actually make private pins on Pinterest?
It would be incredibly upsetting to figure out that you've been posting private pins for the last six months.
That's why we're going to make sure you know how to create both public and private pins.
To create a PRIVATE PIN, simply add it to a secret board. To make a secret board, just select, "Keep this board secret." If you do, every pin posted to that board automatically becomes private as well. You can always revert it to a public board later.

Any pin that isn't posted to a secret board is automatically a PUBLIC pin.
The best 2 apps for creating Pinterest Pins
We recommend the following 2 user-friendly apps for the photo-creating portion of your posting process.
Canva
Canva offers some of the easiest-to-use features for making high-quality photo designs:
Make collages to create longer pins

Overlay texts and shapes on your images to catch a reader's eye

Use your own photos or choose from Canva's massive library of high-quality pictures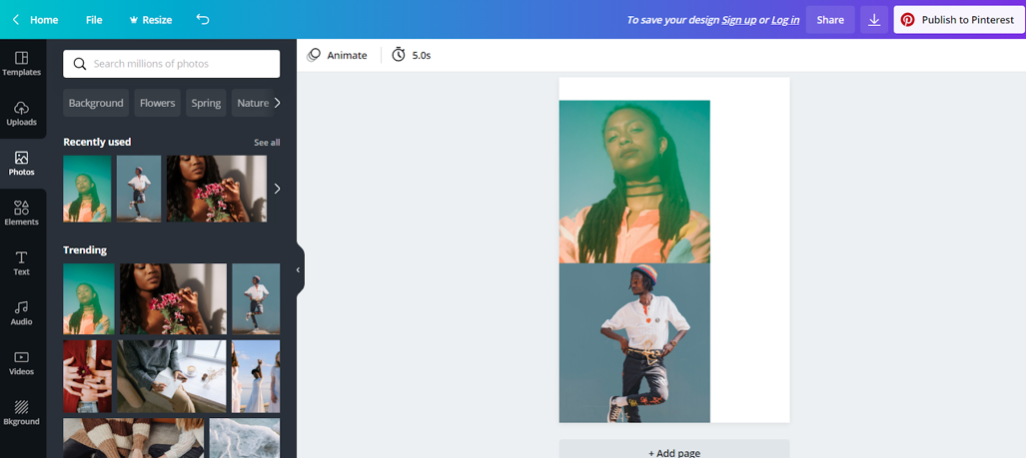 Integrate Canva into Post Planner to streamline designing and posting your pins
PicMonkey
PicMonkey allows you to do the following to create stunning Pinterest images:
Make collages

Add your own or PicMonkey's graphics and text to your images

Edit individual picture layers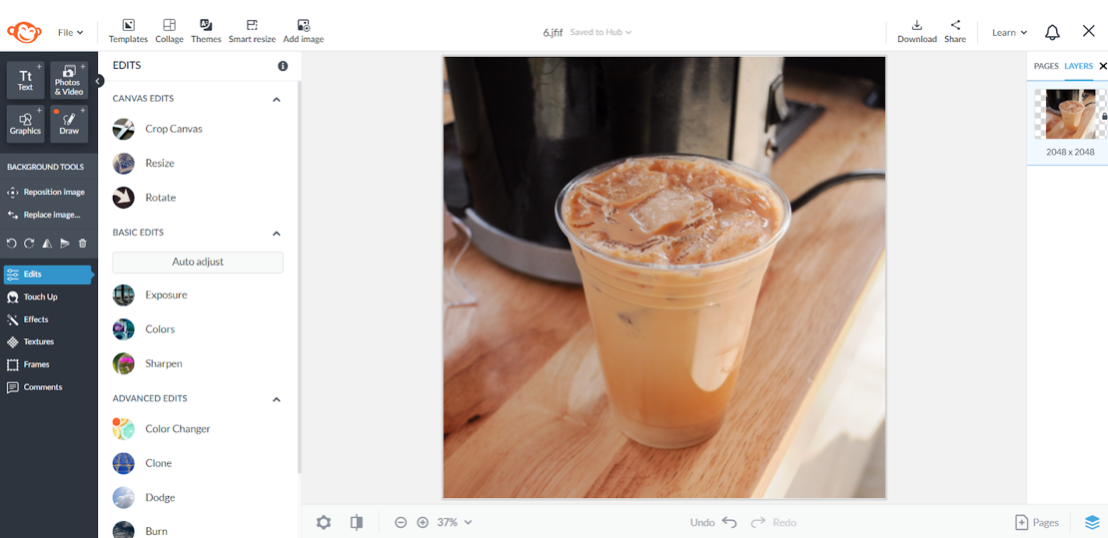 Unlike Canva, PicMonkey doesn't offer Post Planner integration.
Start posting Pinterest Pins TODAY
Pinterest can increase your brand's exposure and allow you to target your ideal audience.
Scheduling Pinterest posts on Post Planner is one of the best ways to optimize your time and maintain a consistent posting schedule.
Plus, its integration with Canva makes adding pictures a breeze.
What other tips have you discovered for creating interesting Pinterest pins? Let us know in the comments!