There are hundreds of social media tactics to choose from.
The thing is, if you've been marketing for a while, you've probably tried most of them already.
Post at the optimal time
Share engaging content
Create a conversation
Share visuals...
The list can go on and on.
Now don't get me wrong, all work to a degree. But if they're that well-known, how are they going to help you stand out?
The good news is that there's still quite a few overlooked, but effective tactics you can add to your strategy.
Below I share 11 of my favorite social media marketing tactics that you should test today.
Want to plan and schedule your social media content in advance? Here's your step-by-step guide!
11 Social Media Tactics That You Should Test Today
1. Providing Customer Service Through Social Media

Did you know that 67% of consumers use social media for customer service?

It gets even better: 66% stopped doing business with a company because they weren't happy with their social customer service.
And it's easy to see why.

Just imagine: you want to buy a particular pair of shoes, but don't know how much they cost. You visit that shop's Facebook page and send a message (or write a comment), asking about the price.

Now let's look at the two possibilities:

1. You get a message with the info you've been looking for. Great! If you're happy with the price, you'll probably go ahead and purchase those shoes. In fact, you may even buy the shoes if the price is high - all because you'll feel good about the company.

Now let's consider the opposite situation:

2. You never hear back from the company. Will you still buy those shoes? Probably not! Nobody likes to feel ignored and not valued by a brand.

That is why, quite often, customer service on social can make or break your business.

And companies like Xbox are finally realizing that social media platforms are the ultimate tool for providing customer service.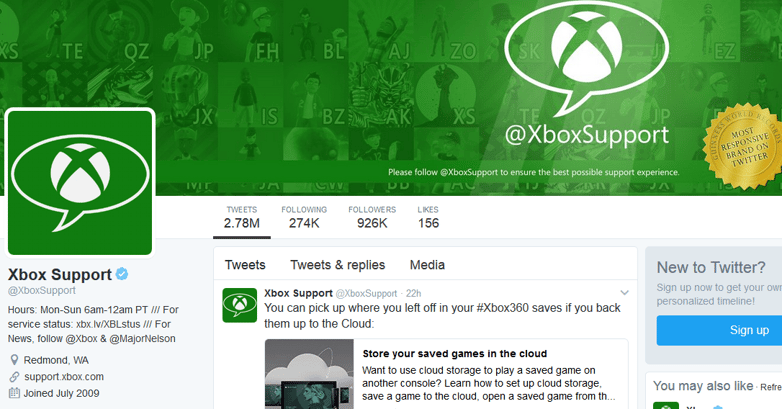 2. Using Cover Photos for Visual Promotion
Social media profiles are highly visual.
But there's one particular element on the page we always notice first: the cover photo.
That's a lot of visual real-estate and you should tap into it.

In fact, many organizations use cover photos to promote events, discounts, webinars, etc.

Look at cover photo for Backlinko:

Their cover photo explains exactly what they do.

Unfortunately, many businesses are still missing out on a big opportunity. They don't use their covers to promote regular content, such as blog posts, infographics and videos.

So, consider changing your cover photo for each of your posts or events. It's not that hard, especially with the help of all the free online tools available to marketers.
3. Engaging Employees
Social media platforms offer a great opportunity for organizations to engage their employees in a social media marketing campaign.

Yet, so few businesses are tapping into the huge potential that comes with employee advocacy.

Just imagine what will happen if all of your employees take part in a promotional campaign and share your content with their 100+ friends.

That's a lot more eyes on your content and a huge increase in the organic social media reach.

Just look at all the big companies, such as Facebook. They all have employees who are constantly advocating for the brand and promoting their content.

You don't see promotions about the growth and activities on Facebook only on the main fan page. The team is also sharing news and opinions that multiply the social media reach.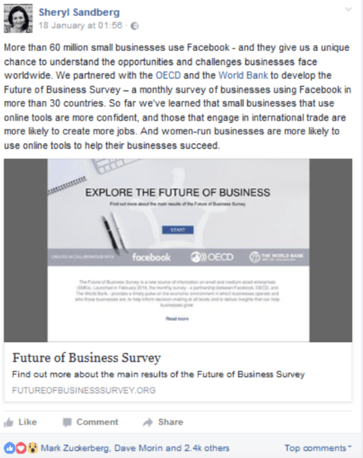 You can do the same.

But never force your employees to advocate for your brand. Find those people who'd love to do it, and give them a chance.

Paying for ads is cool and maintaining Facebook fan pages is necessary. But, that's not where organizations should stop. Getting team members to promote content is crucial!
4. Surveying the Audience in Real Time
Have you ever wondered why successful organizations are doing surveys?
There are many reasons for it:
Surveys let them get info about the audience's perception of the products or services
It's really easy for an organization to conduct a survey
The info a survey provides lets the organization make informed decisions
The good news is that surveys and survey requests are no longer limited to email. Companies can now survey their audience in real time via social media.

That means that a business can get instant feedback with a simple poll that asks a critical question.

So, don't be shy: ask away!

It's a great way to get your audience engaged (most people love to vote and answers surveys on social). At the same time, it's a wonderful opportunity to gather valuable information about your audience.

5. Combining Paid and Organic Marketing Strategies
The era of TV commercials and other old-school methods is long gone.

Not only is social media advertising much cheaper than all the old methods, but it's also more targeted, and therefore- more effective.
Reddit, Facebook LinkedIn, Twitter, Instagram, and Pinterest all have advanced advertising platforms. They enable companies to reach the right target audience.

Paid ads should not to be neglected.

However, you should strive to combine them with organic, free marketing strategies.

Share blog posts, long-form content, unique images, and direct communication with the audience.

When combined with paid ads, these strategies will lead to inevitable success.
6. Publishing Long-Form Content on Social Media
Looking at Twitter, it's easy to assume that social media is all about being brief and cool.

But that is not always so.

LinkedIn, for example, has its own publishing platform that allows users to post long-form content.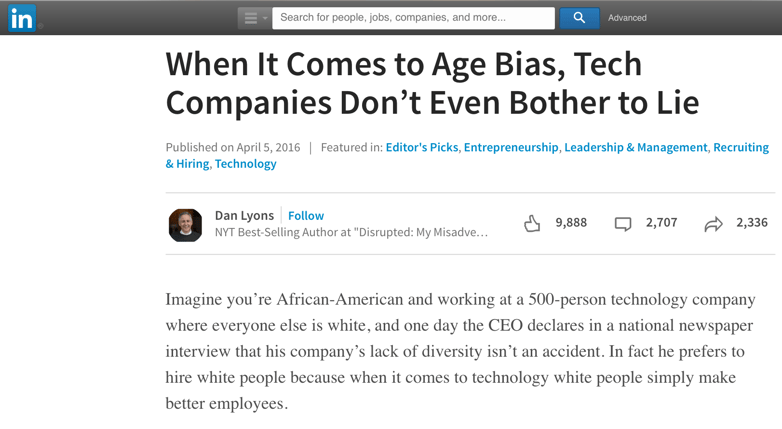 Facebook also allows you to write huge status updates. You can tap into these Facebook notes in order to share long-form opinions that the audience will easily find.

Social media platforms give companies unlimited space for sharing news, articles, promotional messages, and opinions.

It's about time everyone realizes that.

Turning every single of your posts into an essay is not a good idea, but that doesn't mean you shouldn't share long-form content once in a while.
7. Having a Unique Strategy for Each Network
Even if you have profiles on several platforms, it's wrong to assume that your audience is the same on each network.

Still, most organizations decide to neglect the fact that the audience on each network is unique.

You've probably seen Instagram photos posted on Facebook, Twitter, Pinterest, and all other places at once.

Or how about brands that share the same piece of content and text on all platforms? There's so much of that!

But that's a big mistake.

Not only do the formats and dimensions differ for different platforms, but so do audience interests.

According to marketers at Essayontime, each network demands a unique strategy - one that is developed according to the special vibe the audience has.
8. Pinning Webinars and Blog Content on Pinterest
Pinterest is a very powerful promotional platform.
Bloggers, makeup artists, fitness gurus, and chefs are using the full potential of Pinterest to promote their work.

Organizations, however, are lagging behind.

It's time to stop overlooking Pinterest as a promotional platform.

If you pin images of your blog posts or webinar info pages to Pinterest, you're giving people a chance to repin that content.

By re-pinning they're making that content available to all of their audience and giving themselves a chance to check it out again later.

Who knows - they just might come back to it when they have time and follow the call to action.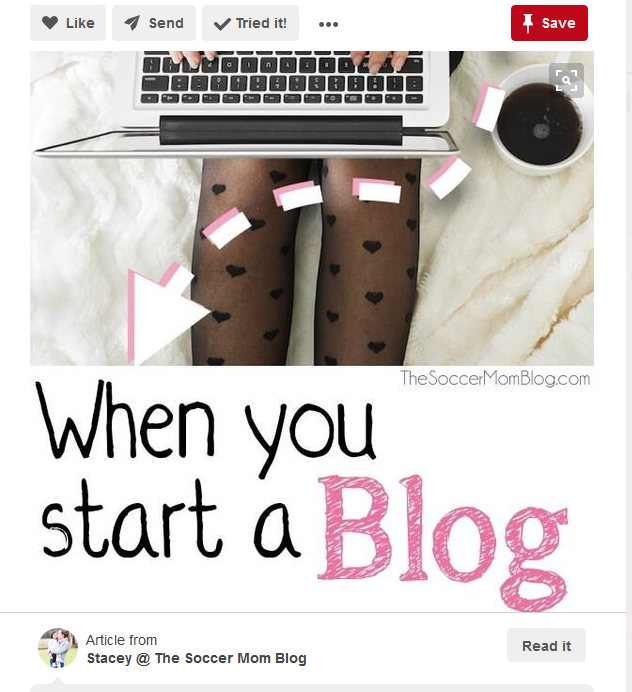 9. Messaging Influencers and Followers
Many businesses are finally realizing and tapping into the power of influencer marketing.
If yours isn't one of them, it's time to start!

After all, if your build a relationship with an influencer you can ask them to promote your campaign and thus make your content available to their huge audience.

Of course, you can do that by posting high-quality content and waiting for influencers to react to it, but you'll probably have to wait a really long time...

The effects of influencer marketing can be much greater if you contact the influencer directly.

All social media platforms allow you to reach these industry leaders and engaged members of the community.

It's easy to contact them and negotiate an offer, so give it a shot.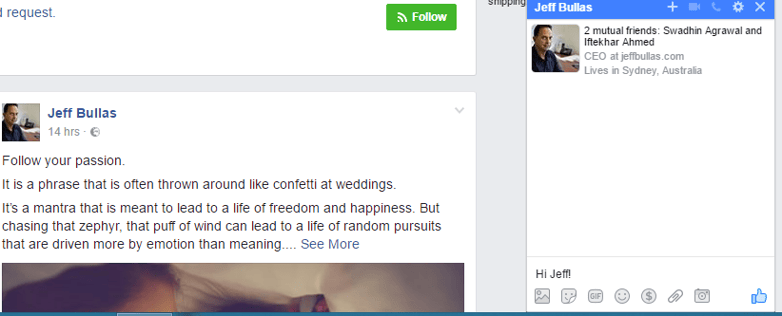 10. Focusing on the LinkedIn Profile
When marketing experts want to promote an organization, they usually use Facebook, Twitter, and Instagram.

It's strange that so many overlook LinkedIn, because they think that it's purpose is to connect job hunters with employers.

But LinkedIn is a very influential network.

When each employee promotes the organization through their LinkedIn profile, the organization instantly gains more authority.

LinkedIn also has a great publishing platform you can tap into to share your content.

And there are lots of LinkedIn Groups where professions go every day to exchange great content.

11. Recruiting Skillful Employees
Companies invest a lot of money in proper recruiting.

That's understandable: in a competitive market, attracting high-impact employees is a hard goal to reach.

Through social media, however, organizations can avoid the expenses of hiring headhunters.

When you're active on different platforms, it's easy to locate outstanding candidates who are already engaged with your brand.

That means that you can attract potential hires just by promoting your vision and organizational culture via social media.

You can also use social media to gain more info about them, both from their "about" section and from what they share.

So, go out and look at who's interacting with your brand. Your next employee might be among them.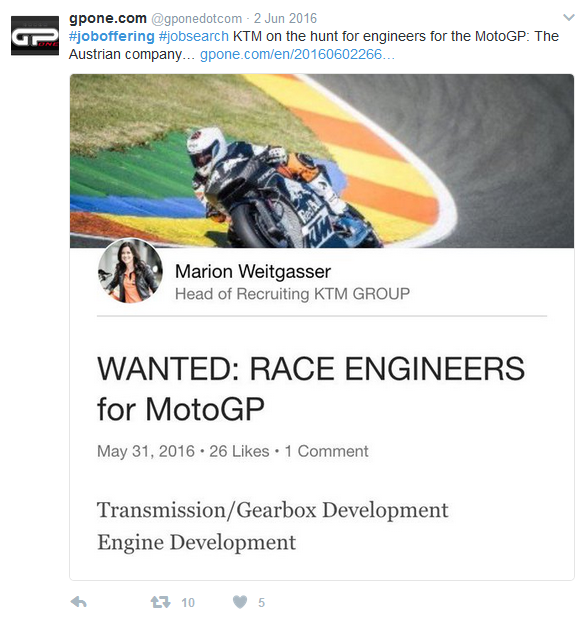 Final Thoughts
All organizations use social media for marketing. Are they doing it the right way?

Not always.

It's time to realize that social media promotion needs a strategic approach. Businesses should create multiple touch points with potential consumers.

So, if you start implementing these 11 social media strategies, you'll create a more complete campaign that'll reach more people.

Now over to you:

Do you have other tips to share with us? Feel free to share!