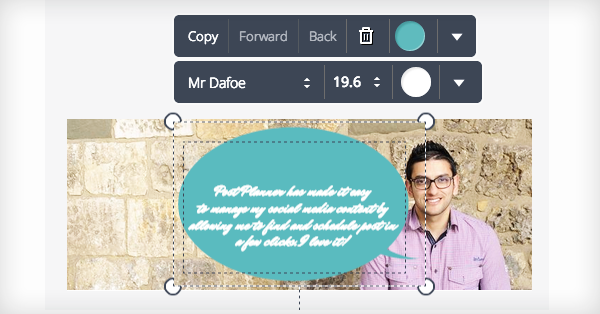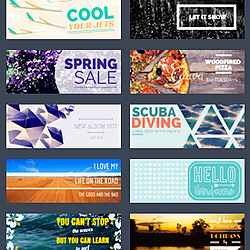 Are fans tired of your outdated Facebook cover photo?
Does it need a makeover?
Let me guess -- you're not a graphic designer, right?
Yep, me neither.
But today I'm going to show you an awesome FREE tool that ALMOST makes me one. ;)
Then let's see if we can use it to make your next cover photo something special!
How to Create an Awesome Facebook Cover Photo in 5 Minutes or Less
Start the 5 minute timer... NOW! :)
Start with a goal
Before you design your cover photo, set some goals for the final product.
What is the purpose of your cover photo?
Businesses are using cover photos to enhance their marketing campaigns in various ways. Here are some examples:
I'd suggest using your cover photo to:
feature benefits of your product
build an email list
announce Facebook contests
provide social proof
showcase reviews & customer testimonials
Design Process
Now that you have a clear idea of how you want to use your cover photo, it's time to start designing the image.
Are you ready?
For this example, I'll create a testimonial cover image for Post Planner. I asked Ravi Shukle to provide a testimonial & photo.
Here are the steps:
1. Sign Up
Sign up for Canva, finish the tutorial & click Facebook cover.
This opens a new tab in your browser.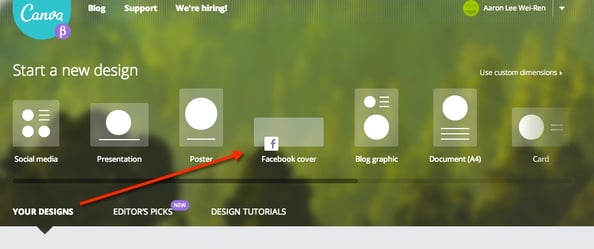 With Canva, you don't have to worry about dimensions or specifications for a Facebook cover photo.
The program does the work for you. :)
>> Click to Tweet <<
2. Pick a Template
Next, choose a template for your cover photo. I'm using a plain template for this example.
And I've deleted everything from inside.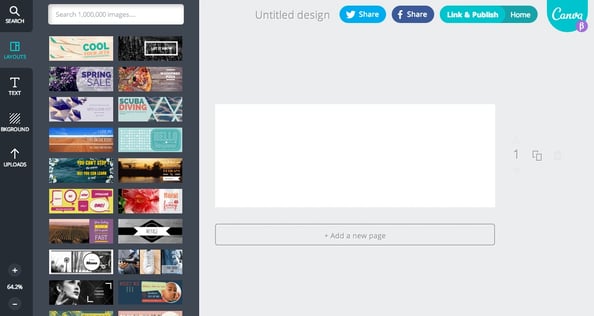 3. Find a Background
You just need a background image & you're good to go. Upload whatever image you choose.
I'm using the photo Ravi provided.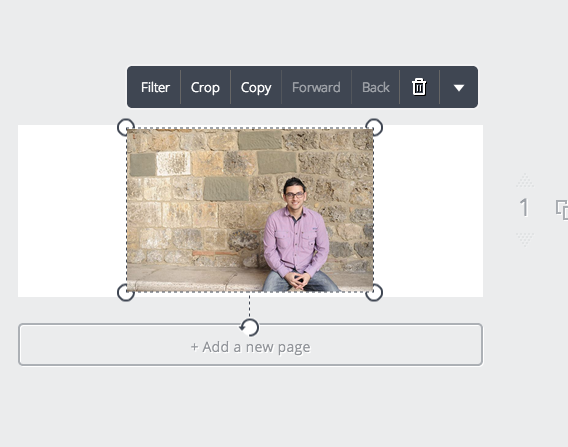 You can use your own photo or choose from Canva's collection of backgrounds. Some are free while others cost $1.
>> Click to Tweet <<
4. Fine Tune Your Image
You've chosen your layout & uploaded your background photo -- now click the image you just created.
Your photo will look something like the example above. Resize your image by dragging the corners.
Here's what mine looked like when finished: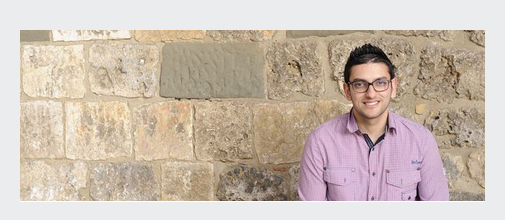 Damn, Ravi! Looking good, my man.
Now I'm going to use a text bubble to bring his words to life.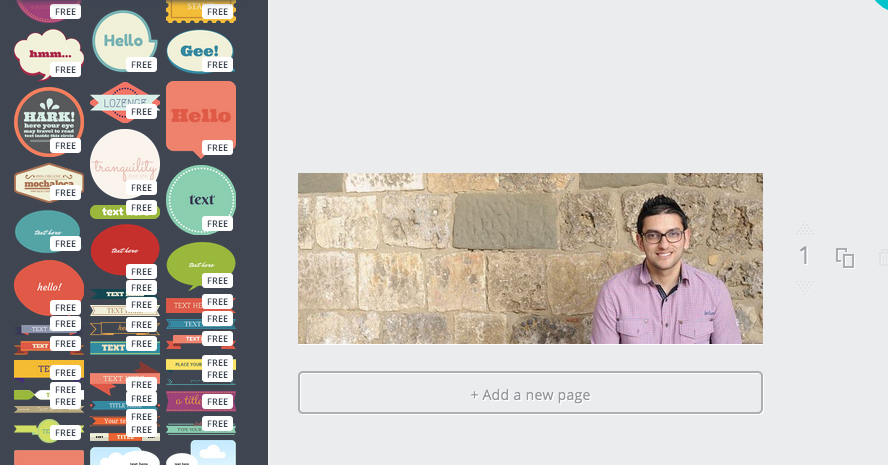 Click the image to preview the design.
I liked this one: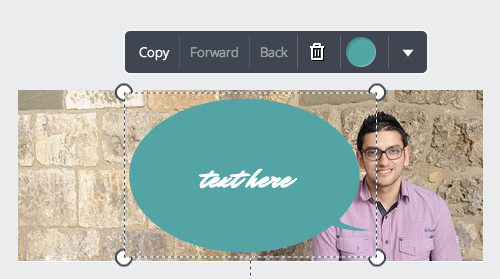 When adding Ravi's testimonial, Canva makes it easy by automatically resizing the text for me.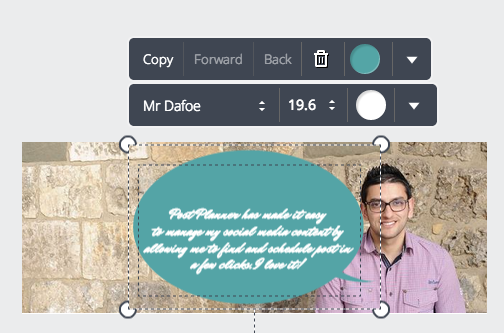 And voila!... here's the final product: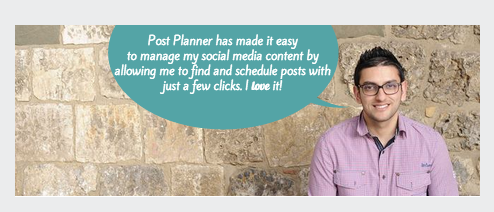 See how easy that was?!
And took all of 5 minutes! I mean, I haven't even started sipping my coffee. :)
5. Download & Publish
The last step is to click the link & publish.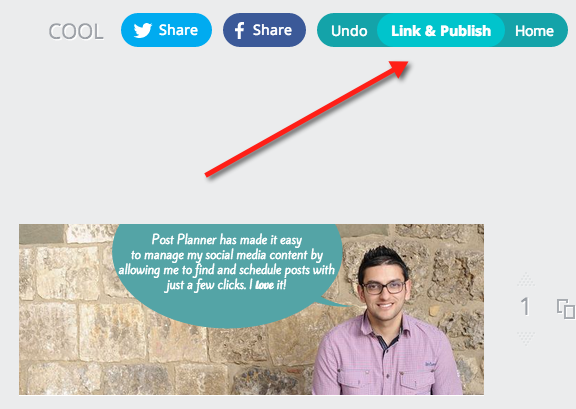 Click "Image" to download your new Facebook cover photo: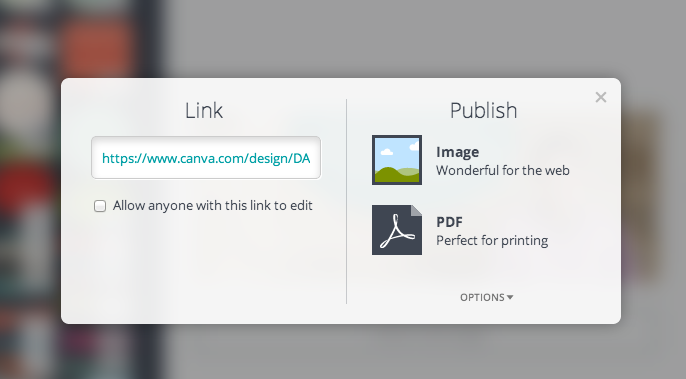 And you're done!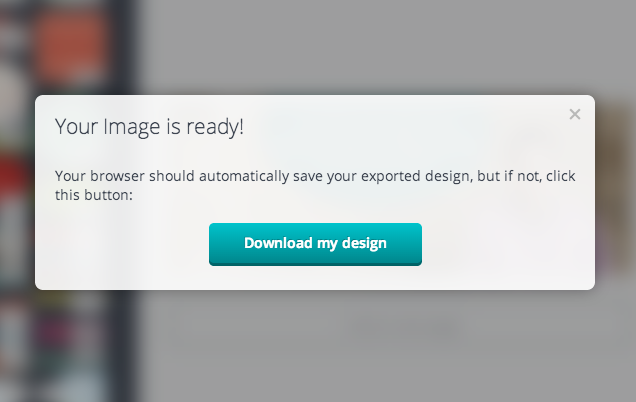 There is no doubt about it -- Canva is the easiest way to design a stunning Facebook cover photo.
Imagine if you spent more time exploring everything the FREE tool has to offer!
Post Planner partnered with Canva to provide anyone reading this article immediate access to the app & a $10 credit for paid images.
Click this link & you're in: GET CANVA VIP ACCESS FROM POST PLANNER
>> Click to Tweet <<
FREE Images from Canva
Remember those $1 images I told you about earlier?
You can get 10 for FREE by participating in this awesome promotion.
So what are you waiting for??! :)