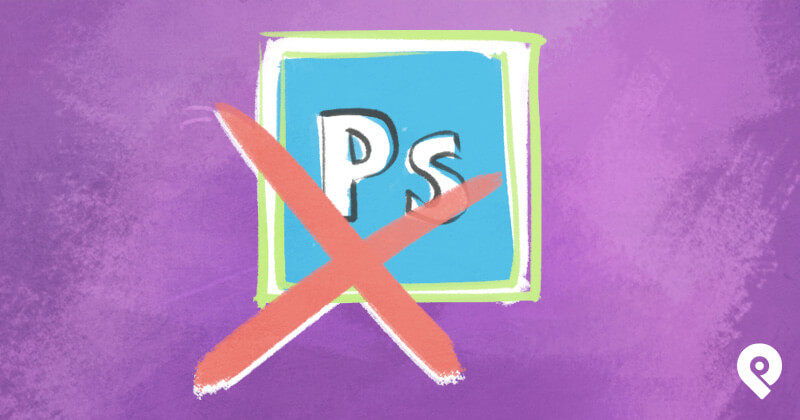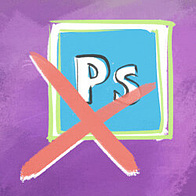 One of the toughest parts of running a Facebook page or any social account is creating high-quality graphics.
I'm not a designer myself.
Sure, I have an old version of Photoshop on my computer -- but I can never figure out how to use it.
And I get frustrated with it in minutes!
So I either create really crappy graphics or I just give up.
That's why I'm excited today to tell you about a new app I've been beta testing.
The app is called Canva -- and it will improve your ability to create great graphics & make your Facebook business page look a lot more professional.
>> Click to Tweet <<
Simply put, Canva rocks!
How to Create Stunning Social Media Graphics WITHOUT Photoshop
What is Canva?
Canva was created by Melanie Perkins, Cliff Obrecht & Cameron Adams.
Melanie & Cliff had already built a website called Fusion Books that allowed schools to create yearbooks online.
Knowing how difficult it is to create high-quality content for social media, the team wanted to develop an app to end all Photoshop headaches.
Canva was born.
What Does Canva Do?
Canva makes graphic design easy for anyone -- including graphic-phobes like myself!
Here are 3 big advantages:
Canva is great for creating social media graphics -- especially for Facebook
Canva is cloud based -- no software to download

Canva is free!
You may recall in my recent blog post -- 4 Facebook Posts Guaranteed to Get More Likes and Comments -- I used custom images to showcase a few tips.
I actually used Canva to create those images -- and it only took a few minutes!
So I'm now using Canva to create:
images for blog posts
cover photos for small business Facebook pages
images to showcase my products (as shown below)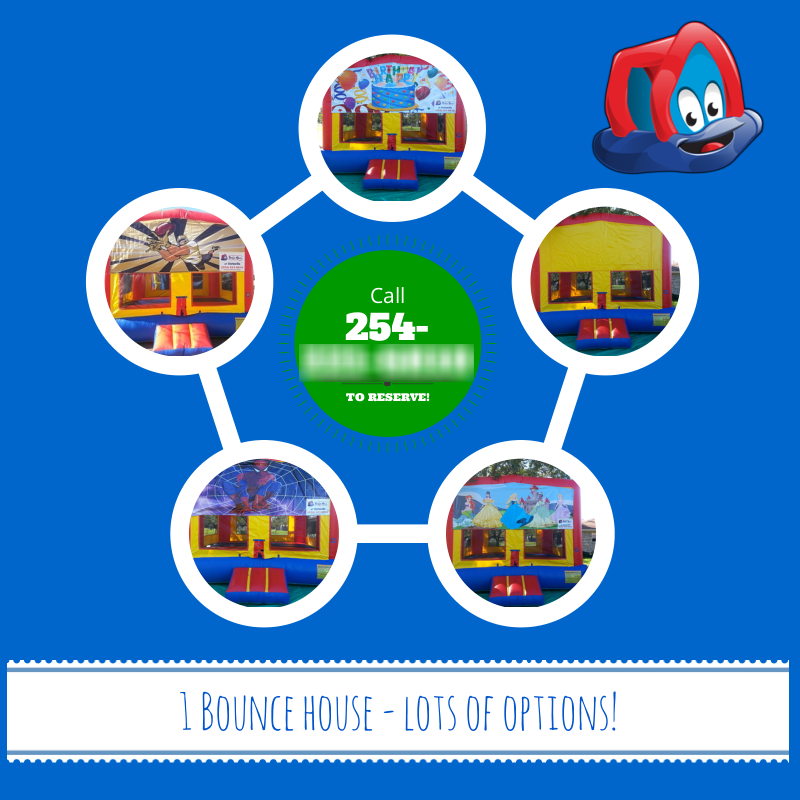 (the phone numbers were intentionally blurred for this blog post)
If I had tried using Photoshop to make these images, I never would have finished!
The cover photo image above -- which will help boost my branding on Facebook -- took a entire 2 minutes to create.
And most of that time was for uploading photos!
How Do I Use Canva?
Here's a SlideShare presentation I created to show you just how easy Canva is to use:
As you can see, using Canva is pretty simple.
And remember: Canva lets you quickly create amazing graphics for your social media accounts, web pages & even print!
>> Click to Tweet <<
In addition to features shown in the presentation, you can also use Canva to create:
Documents
Presentations
Blog Graphics
Social Media Graphics
Cards
Photo Collages
Posters
Invitations
Business Cards
Though Canva is free to use -- some special features do require a fee.
Paid elements come into play when you use an image created by Canva or by a designer who has added their work to the website.
The paid images mostly cost $1 -- which is cheaper than any stock photo site I have found.
Remember, high-quality images are a crucial part of any Facebook marketing strategy.
Canva for Designers
And Canva isn't just for beginners like me.
The website has partnered with some of the world's best graphic designers, illustrators & photographers to provide millions of images & designs for you to choose from.
In their words:
We aim to be the best layout, mockup & collaboration tool you've ever used. Enjoy seamless collaboration with your clients & team without the need for endless back-and-forth emails.
As a designer, you can use Canva to create images for your clients & share those images so clients can quickly see & edit your work.
For those of you creating graphics for social media, imagine making a cover photo for a client & instead of emailing them & waiting for a response -- you simply share the mockup so they can see it online.
You can also create images & designs for purchase by other Canva users. And you receive a royalty whenever someone uses one of your designs!
Get VIP Access to Canva!
Overall, I think Canva is one of the best apps to hit the market in a very long time -- especially when it comes to graphics.
I can quickly upload any image from my computer or sync my Facebook images with Canva to make it even easier to use!

Avoid the waiting line
[Editor's note: Canva has been out and getting rave reviews for over a year since this post was written. You no longer need a VIP offer... just go check Canva out. Tell them Post Planner sent you!]