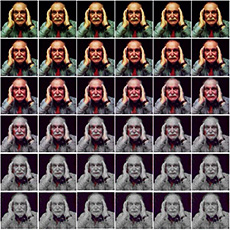 Technology seems to be changing the way we create & consume art faster than any time in history
A hundred years ago, art was something tangible -- something you could feel, touch, hold.
Not so today.
Art these days can be 100% digital -- whether in the form of animation, videos or photos.
And people are creating art with everyday devices -- like smart phones & apps.
I recently came across one such creation. It's called "I Am Sitting in Stagram" by Peter Ashton.
And the way it was created is downright bizarre!
>> Click to Tweet <<
Dude Reposts the SAME Instagram Photo 90 Times... and Results are Amazing!
Peter set out to see what would happen if he:
posted an image to Instagram
took a screenshot of it on his phone each time, and
posted the newly created cropped image to Instagram
Would the screenshot image keep the same quality or would it slowly desaturate and disappear?
The results are quite amazing.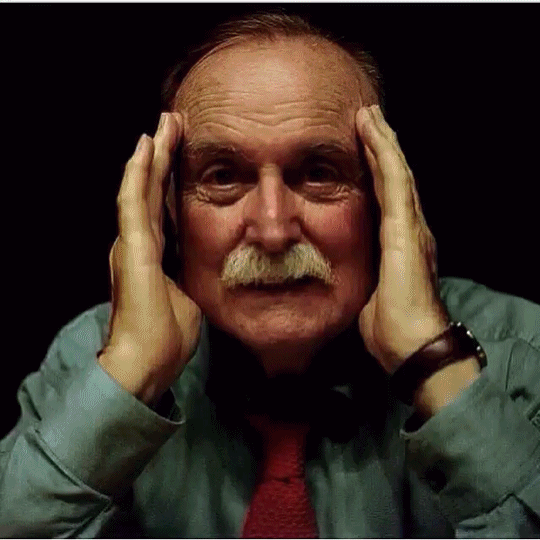 The Process
Peter basically uploaded a photo using the Instagram app on his iPhone.
He'd then take a screenshot on his phone of the post on Instagram and upload that screenshot to his Instagram account.
He repeated this process about 90 times for a couple of photos.
Dedication, right?
Seems like a super boring process! But the results are pretty neat.
The Results
As you can see by post #18 the photo starts to become deteriorated and pixels begin to appear.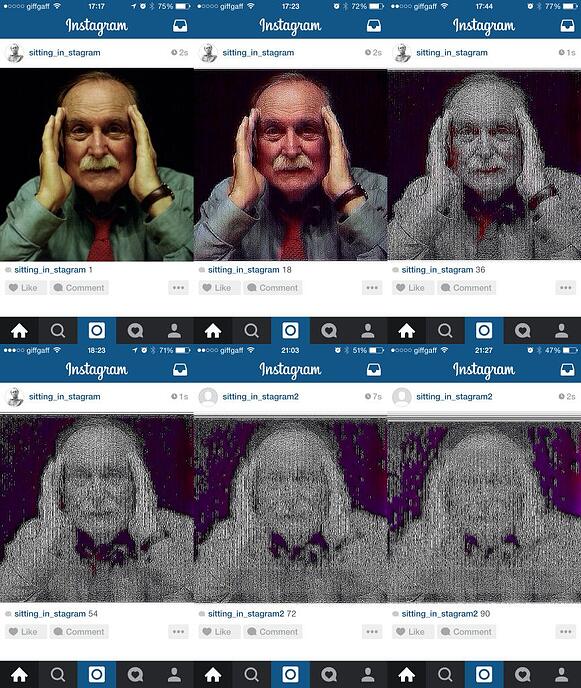 Taking a look at all 90 images side by side gives you the full progression of distortion that occurred.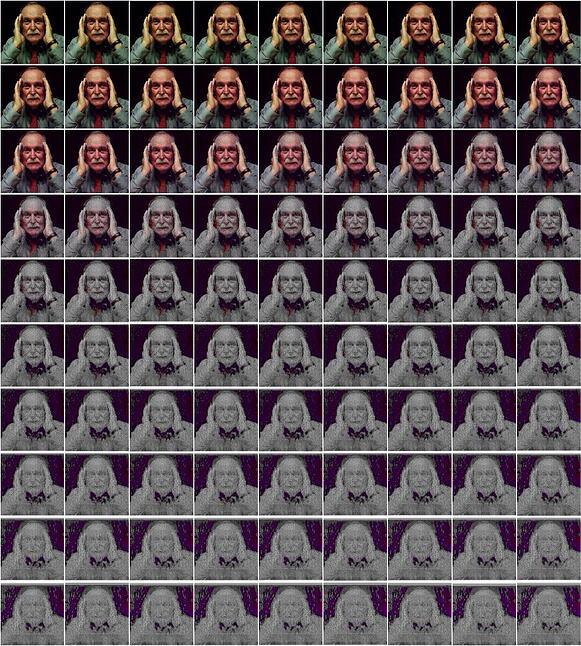 Peter did this process with 4 different images starting on February 6th and completed the 4th one by February 14th.
The first was a photo of a woman reading a book.
The second was of the older gentleman shown above.
The 3rd was of this woman below.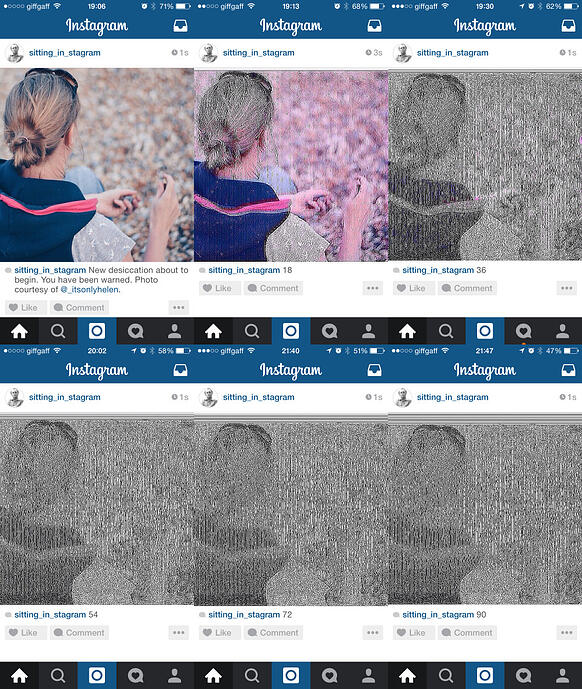 The last piece was of a rabbit.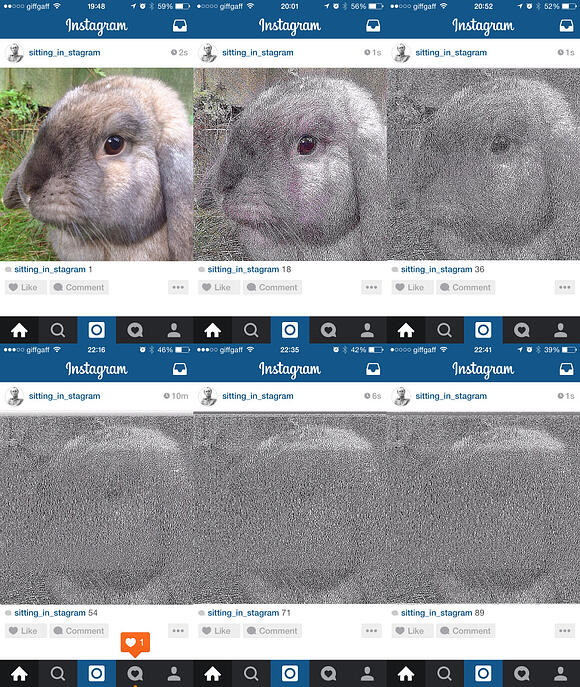 What's Happening?!
Every time you upload a photo to Instagram it loses a tiny bit of quality.
Then when you do a screenshot on your phone the quality drops a little bit more.
Eventually the image becomes completely stripped -- and just weird.
If you're a child of the 80's you might remember "dubbing" your cassettes over and over for your friends -- but the quality would always be worse on the copy. If you then made a copy from the copy the sound quality was even worse.
It's the same concept here.
You could also get similar results making copies of a photo on a copy machine.
Anyway, I thought this was a really neat experiment. And it goes to show that art can come in many shapes & forms.
It also reminds me that the original creator of a photo always has the best quality.
Here's a side-by-side video of all 4 pieces going through the process. Enjoy.

via Art-Pete.com
____________________
RECOMMENDED POSTS: