Wondering what to post on Instagram?
This article gives you 16 Instagram post ideas you can use today. Examples below!
Most of you know we built the Post Planner app to be a neverending source of content for Instagram, Facebook, LinkedIn, Pinterest, Twitter and more.
Well... we also wrote this article so you can quickly grab 16 Instagram post ideas will get your followers double-clicking your pics TODAY.
But fair warning: Using these ideas might get you A LOT more followers and more engagement! 🙀😂
What to Post on Instagram: 16 Simple Ideas with Examples
Instagram is beloved because it helps people tell their stories through pictures and videos.
Did you know the average engagement rate for an Instagram business account with less than 10,000 followers is almost 2%?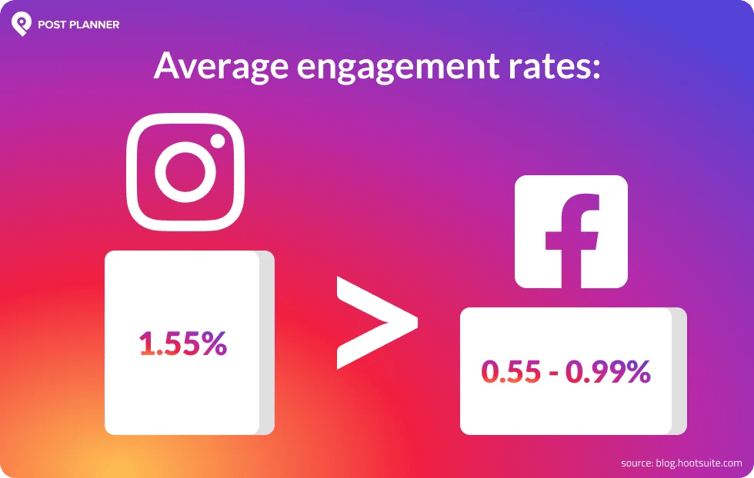 This means engagement potential on Instagram is through the ROOF!
So your business should be getting a piece of that "engagement pie."
If you want the EASIEST solution, head over to Post Planner and check out the Viral Photos feature for Instagram. You can use it to find top-performing photos on any topic.
You can also use our new Content Studio to create and customize your own original images!
This post will teach you:
(Could your Instagram content use more consistency? Schedule your posts on the perfect days and times by first creating a free Post Planner account!)

Here's what to Post on Instagram
All these Instagram post ideas can be applied to your feed posts and your stories!
1. Your business's products in use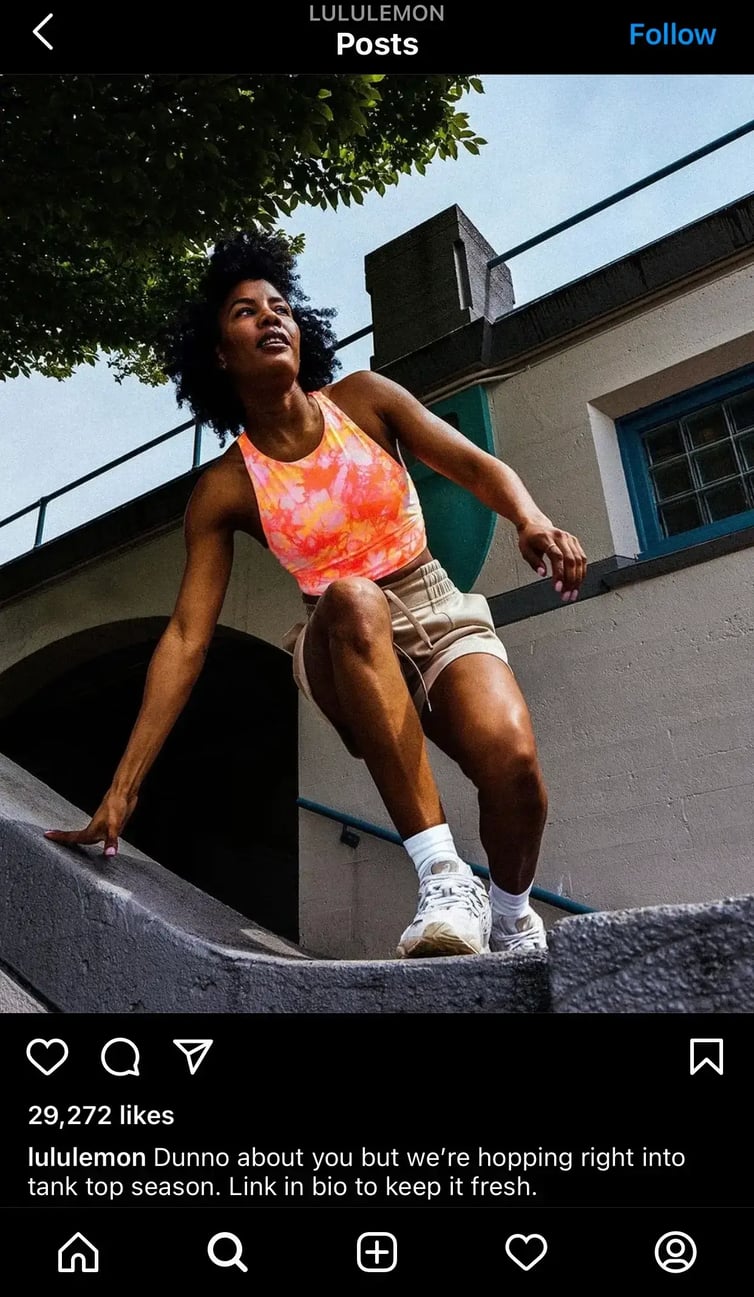 A powerful way to tell your company's story?
Post photos or videos of your product used in the real world.
This helps viewers imagine themselves using your product in action.
The same thing goes for a service, you can show what your company does step-by-step to deliver on what your customers pay for!
With showing your product in use, remember not to overdo it (you want to sprinkle this type of post every now and again.)
2. Behind-the-scenes
More & more businesses are sharing photos taken behind the scenes.
These images work great for providing an authentic voice for your brand.
Here are some examples of behind-the-scenes content:
A project you're working on (video, eBook, course)

A company meeting

Your work set-up

Things going on before an interview
Here's an example from online business coach Louise Henry: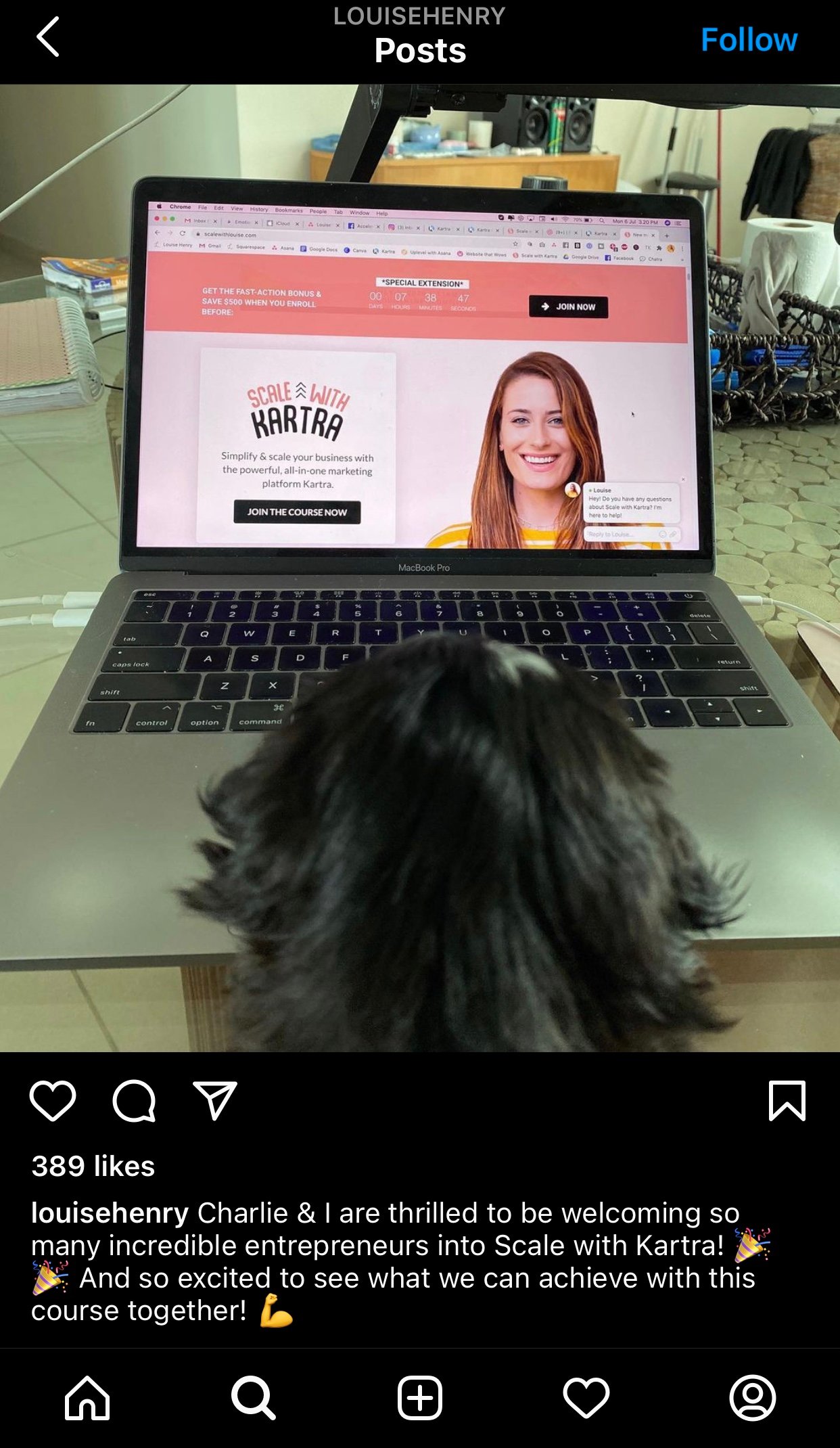 If it's a feed post, don't forget to add the best Instagram hashtags for your industry! (More on hashtags later.)
Behind-the-scenes is all about authenticity and is a fantastic way to show a different side of your brand.
3. Selfies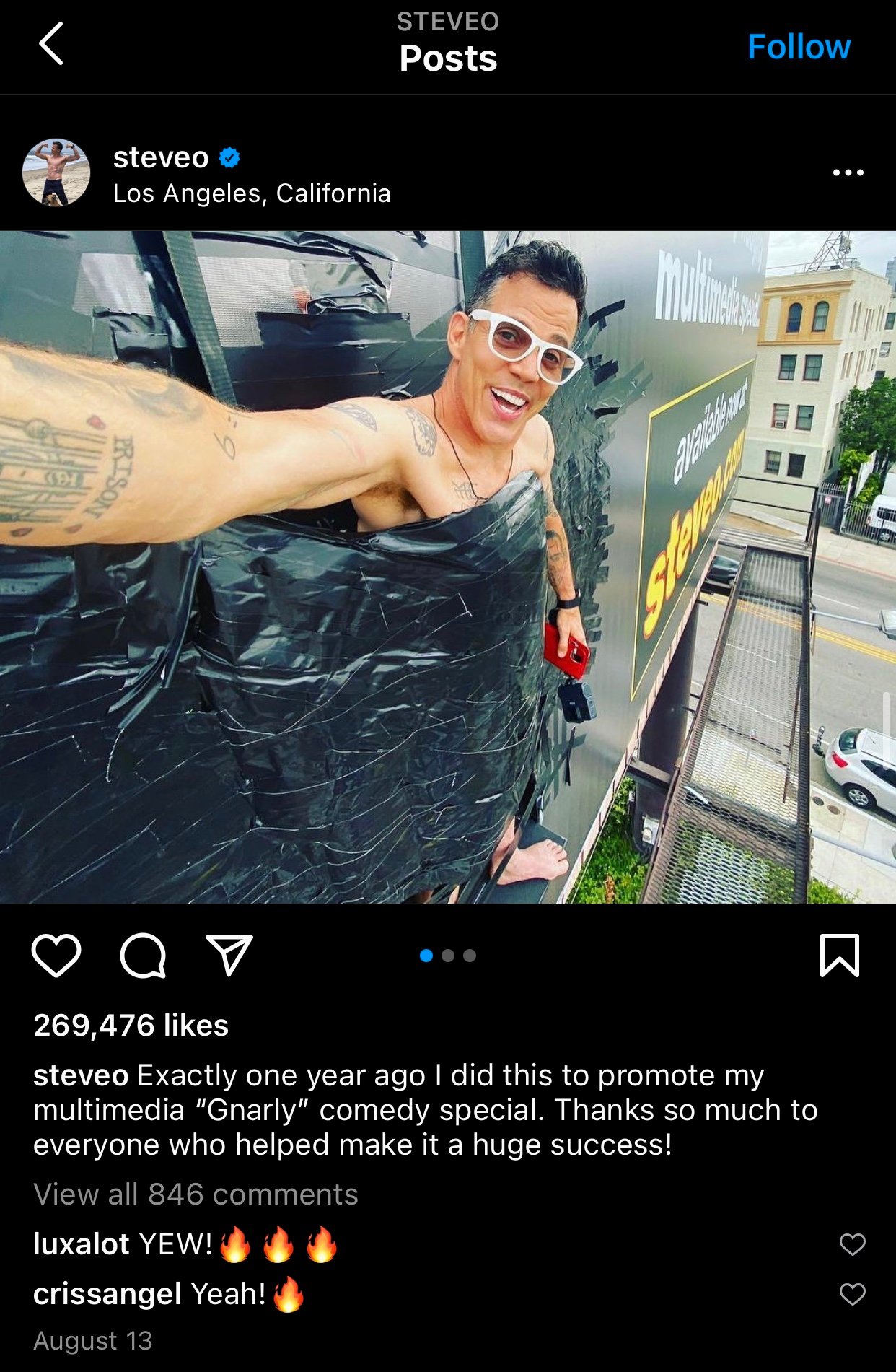 Ok, I know you know this one!
Selfies are all over social media, and for a good reason!
They're simple and can be taken anywhere.
A good selfie is all about the right angle!
We actually have an entire article about how to take fantastic selfies that will rake in more engagement, check it out!
4. Quotes
Let's say your creativity gauge is running low, and you need ideas for FUNNY Instagram posts.
Instagram quotes can be just what you need.
You can find quotes all over social media to share.
But try Post Planner's content library if you want to do it fast AND efficiently.
Here, you can find all the best quotes you'd possibly need.
Meaning it's not just funny quotes, there are also deep and inspirational quotes.
Another great thing?
Quotes can help your business page break up monotonous content.
Quotes get some of the strongest engagement on Instagram, so don't forget to have them in your Insta stories as well!
5. A social cause
Many of us believe in something that's bigger than ourselves.
When it comes to social causes, sharing them with your audience is a fantastic way to show your business is involved with a positive change.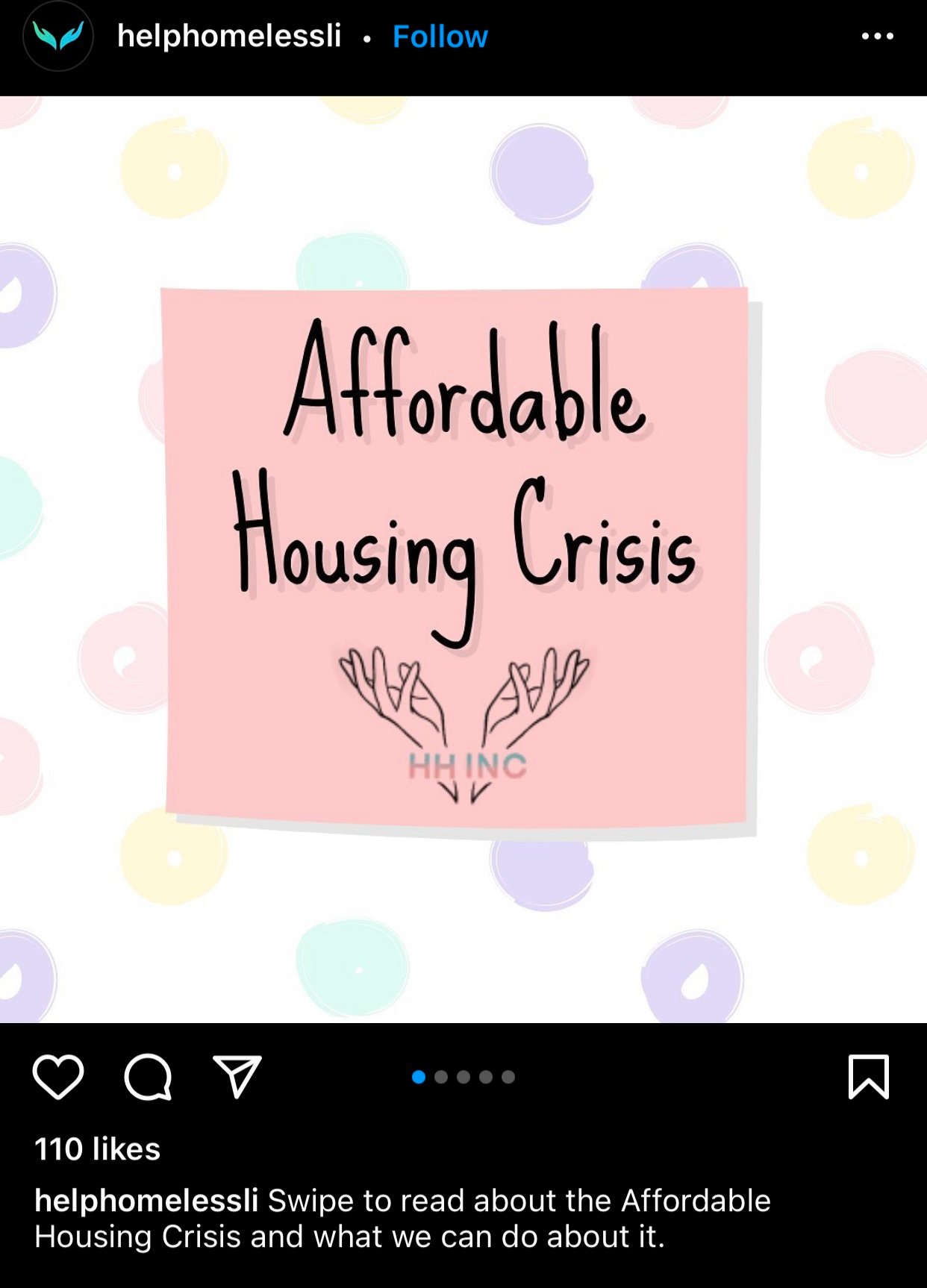 Think of a cause you care about and mention what your company is doing to contribute to its success.
Invite followers to join the cause and educate them on what it's all about!
6. Video
Social media is a fast-paced medium.
Video is treated differently depending on which social media platform you're on.
But Instagram only allows 3-60-second videos.
Let's say your video is 30 seconds.
In that timeframe, you need to capture attention, keep attention, and find a way to elicit engagement.
"Grabbing attention" is when you have a "scroll stopper" in the first 3-seconds of your video.

"Keeping attention" is when you have video cuts, subtitles, and interesting content your average follower will LOVE.

"Elicit engagement" is when an Instagram caption asks for engagement or the content has a "wow" factor that invites it.
7. Hyperlapse content
The Instagram Hyperlapse app lets you capture impressive, time-lapse video with just the push of a button.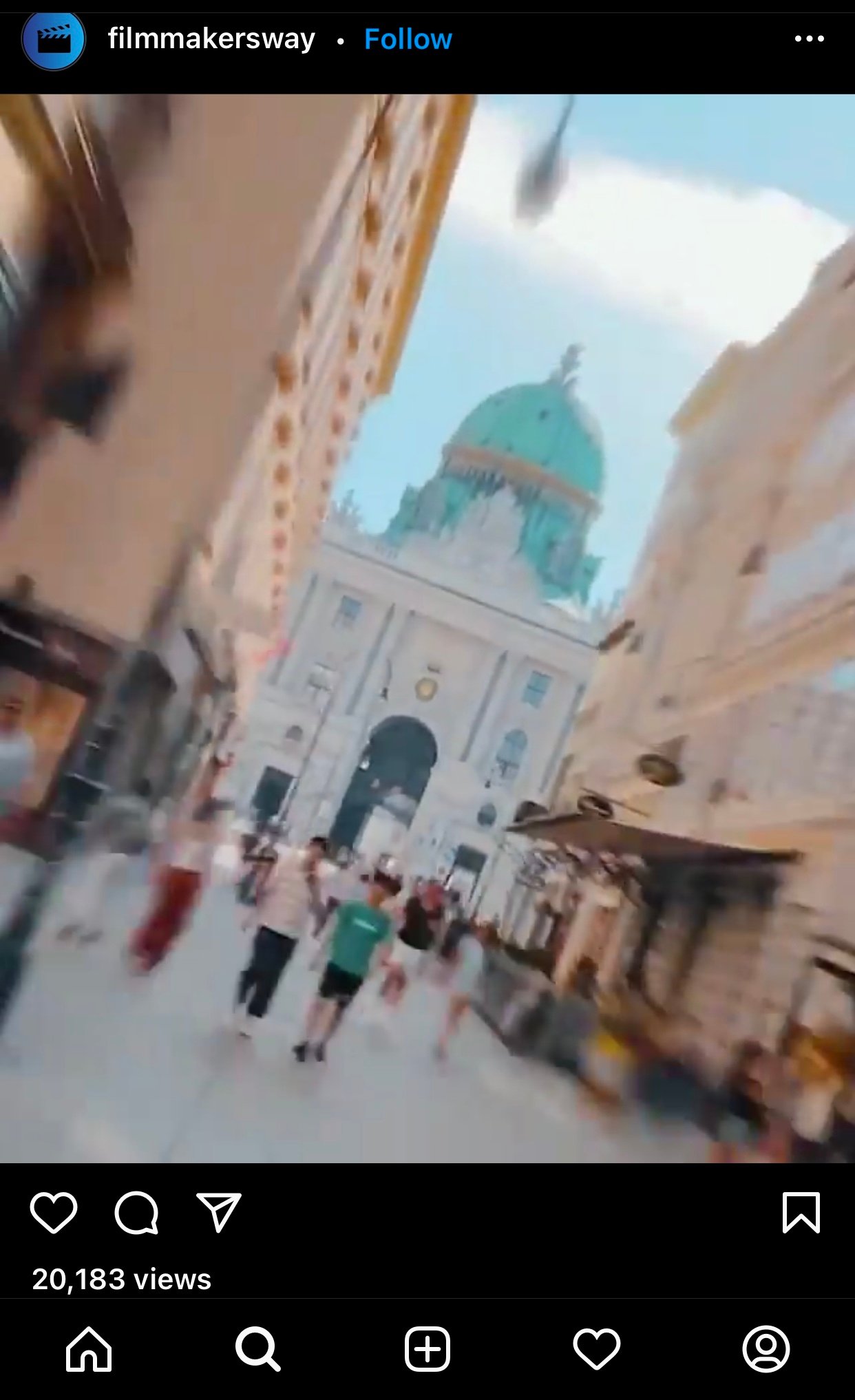 Here are some niches that could benefit highly from Hyperlapse content:
Outdoors

Cooking

Photography

Art

Automotive

Technology

Travel
And these are just to name a few! Be sure to get creative in YOUR industry.
8. Throwback Thursday or #TBT (only on Thursdays!)
Thursdays are when Instagram users share images from the past.
They could be photos from when your company was just starting out or images from fun company parties of yesteryear.
Don't forget to use the hashtag #TBT or its variations:
#Throwbackthursday

#Throwbackthursdays

Throwbackthursdayy
This way, your post shows up on the hashtag page!
9. Funny Photos & Memes
Some of the BIGGEST influencers and companies use memes to get some laughs out.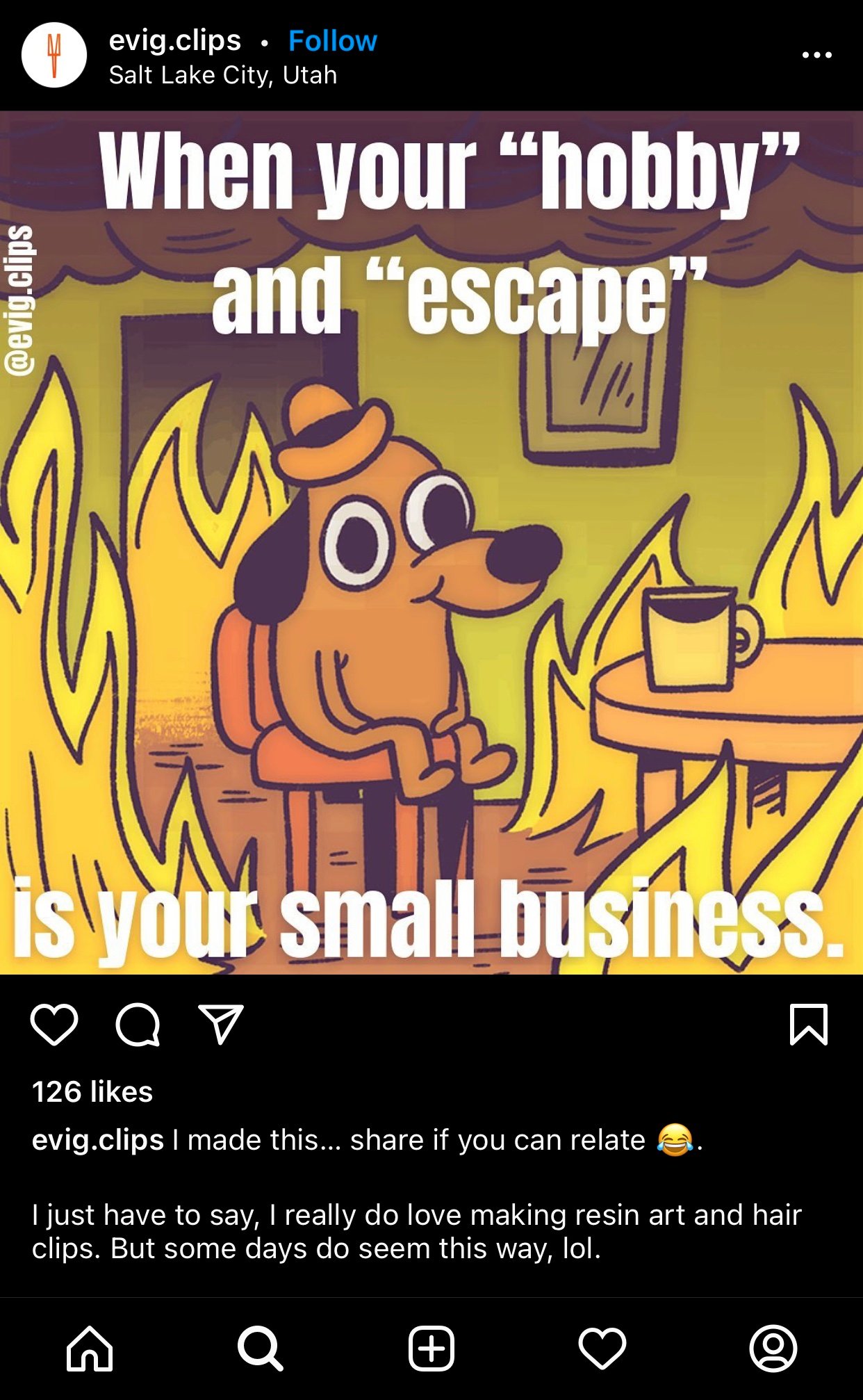 Funny pics help lighten the mood & will portray your business as a company with heart (and a sense of humor of course!)
Let's face it:
When you think of "businesses," you don't always think of "comedy."
So adding comedy is the PERFECT way to stand out!
Your Instagram account will feel fun & light-hearted when you also sprinkle in a few memes.
Consider creating a meme about your business, product, or industry.
You can use Canva for free to create memes (which also integrates with Post Planner).
Be on the lookout for trendy meme images by browsing your Instagram discovery feed.
10. A sneak-peek
Releasing a new product or feature soon?
Tease your audience with it!
Let's face it, movie trailers get us excited, and the anticipation makes us want to TELL our friends.
Your sneak-peek can be a short video or an image that says a little about the new product or feature.
Having a date for when it'll be released is a great way to gain awareness and even get pre-orders.
11. Do a monthly challenge
Think of doing something different EACH day.
Maybe like a 30-day photography challenge!
For example, if you were a fitness influencer, you could do a 30-day diet challenge where you post your progress and how you're feeling on your stories.
Here's an example of a monthly challenge, a clean eating one: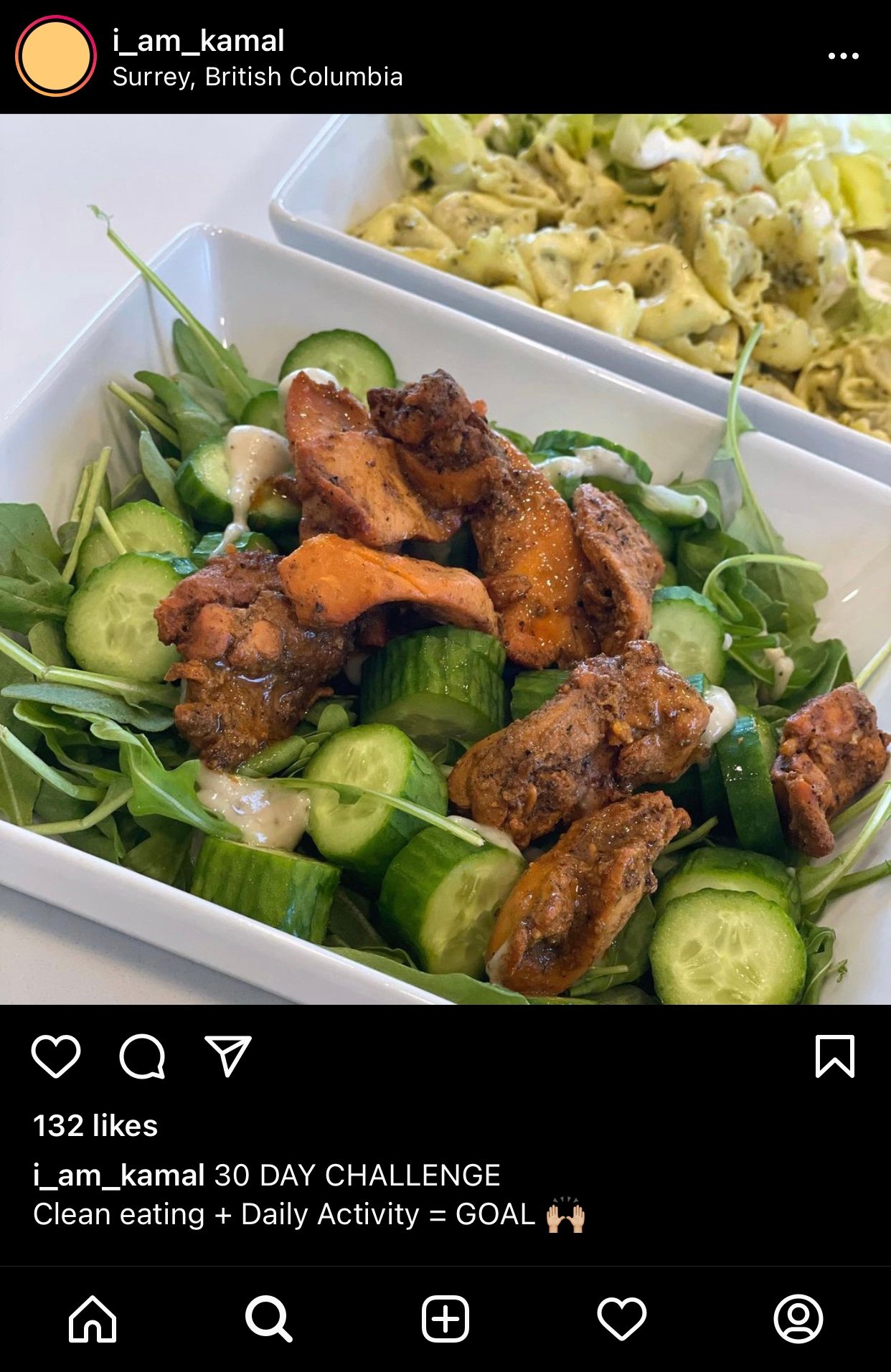 12.
T
utorials and how-to's
If you're in business, it means you have expertise in something.
If you know something well, someone else probably doesn't know it as well as you do.
Tutorials are a great way to share value with audience members.
Not to mention it attracts steady engagement like people asking questions and tagging their friends.
For example, if you're a fitness trainer, you could post videos of how to properly do certain exercises.
Remember to break it down step-by-step to keep it simple.
13.
Do a trend
Social media is DRIVEN by trends.
Every month...scratch that...EVERY WEEK, something big is trending.
When you leverage trends, it can be the perfect VIRAL hit your Instagram business page needs.
Trends can be:
Challenges

Video ideas

News stories

Products
Finding trending content is super easy with Post Planner's content library. Filter by industry, and browse what everyone is talking about!

1
4. User-generated content (UGC)
UGC is when you repost content that your followers posted related to your brand.
86% of brands are using UGC in their marketing strategy.
Your customers are some of your BEST advocates.
So using UGC opens the door to impactful posts.
Here's a UGC example from Starbucks: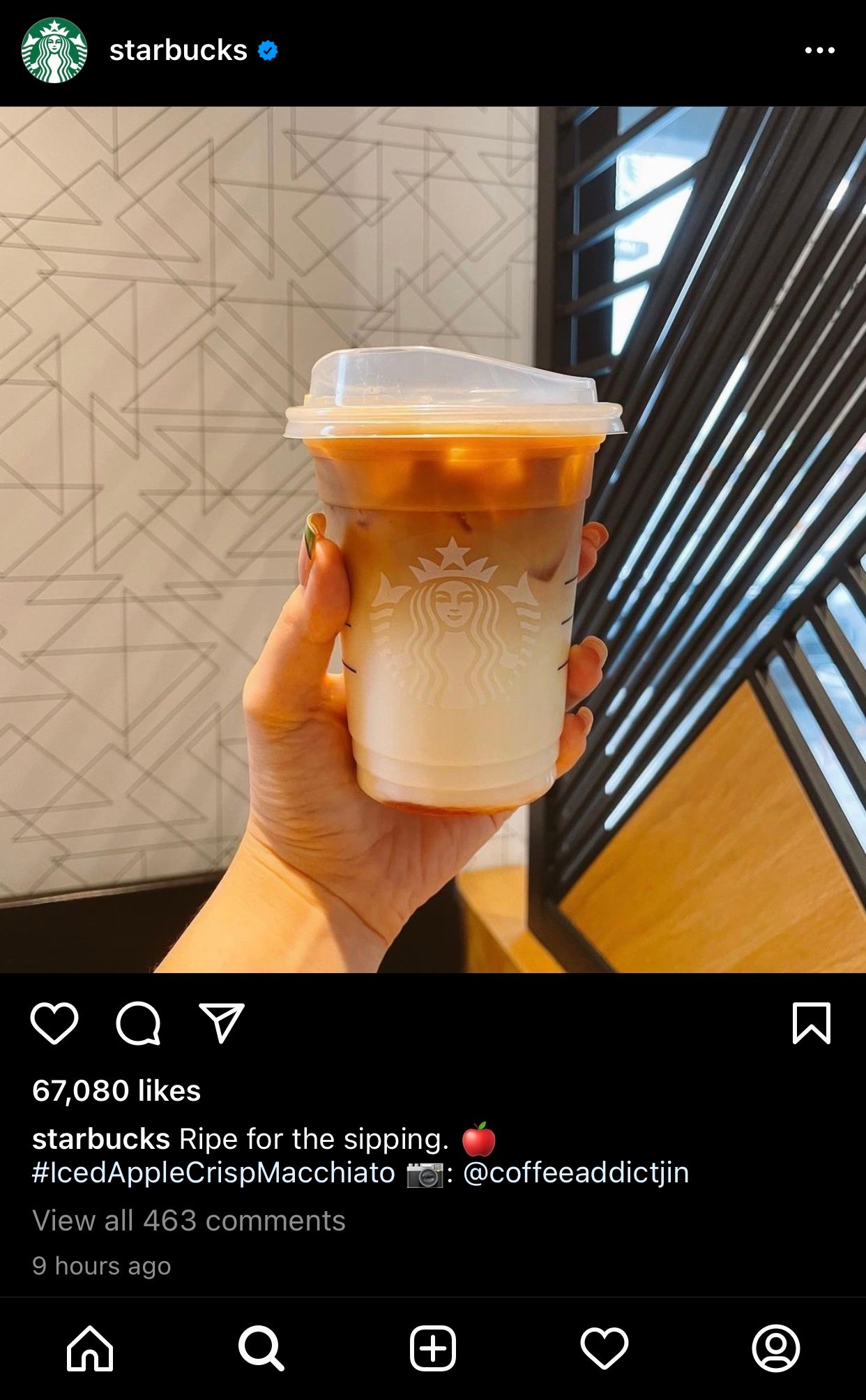 Be sure to incorporate UGC to help emphasize your product (especially after you've done a product "in action" post).
15. Instagram
Reels
Instagram Reels was rolled out in the summer of 2020.
This feature is an even SHORTER way to share videos, lasting up to 15-seconds.
Reels let you:
Record multiple short videos

Speed up or slow down your clips

Add music from Instagram's music library
Why use reels?
They're an even quicker way for your business to share information and especially entertainment.
Not to mention, it's also versatile.
Reels are in the "reels" section of your Instagram page but can also be posted to your stories AND feed.
Here are other benefits of Instagram Reels:
Reels with tons of engagement get pushed to the Instagram

Explore page where it can get EXPONENTIAL reach.

They also appear larger on the explore page than feed posts do.

They're very easy to repurpose and share on other platforms by saving the video.
16. Transformations
If your business has helped many people, sharing a transformation can inspire people to work with you.
In other words, a transformation shows the RESULTS you can produce.
You might see this a lot with coaches in the fitness niche and gurus of all kinds.
Transformations are a form of a case study.
In your caption, write about where your customer was in the beginning and the results they accomplished in the end. Also, mention what YOU did to get them there!
Should I add hashtags to my Instagram posts?
Absolutely!
Using hashtags is one of the BEST organic methods to spread your content to MORE people.
According to WordStream, you should use about 11 relevant hashtags per post.
Also, don't use too many broad or over-popular hashtags because your post will be drowned out by all the other users!
Want more Instagram hashtag gold nuggets?
Check out our article about Instagram hashtags for businesses for deeper inside scoops on how to use them.
What should I post on my Instagram highlights?
We've covered some great Instagram post ideas for Instagram feeds and stories — but Instagram Highlights have some best practices too.
If you don't know already, Instagram highlights are a series of stories you can group into a category on your Instagram page.
They look like this: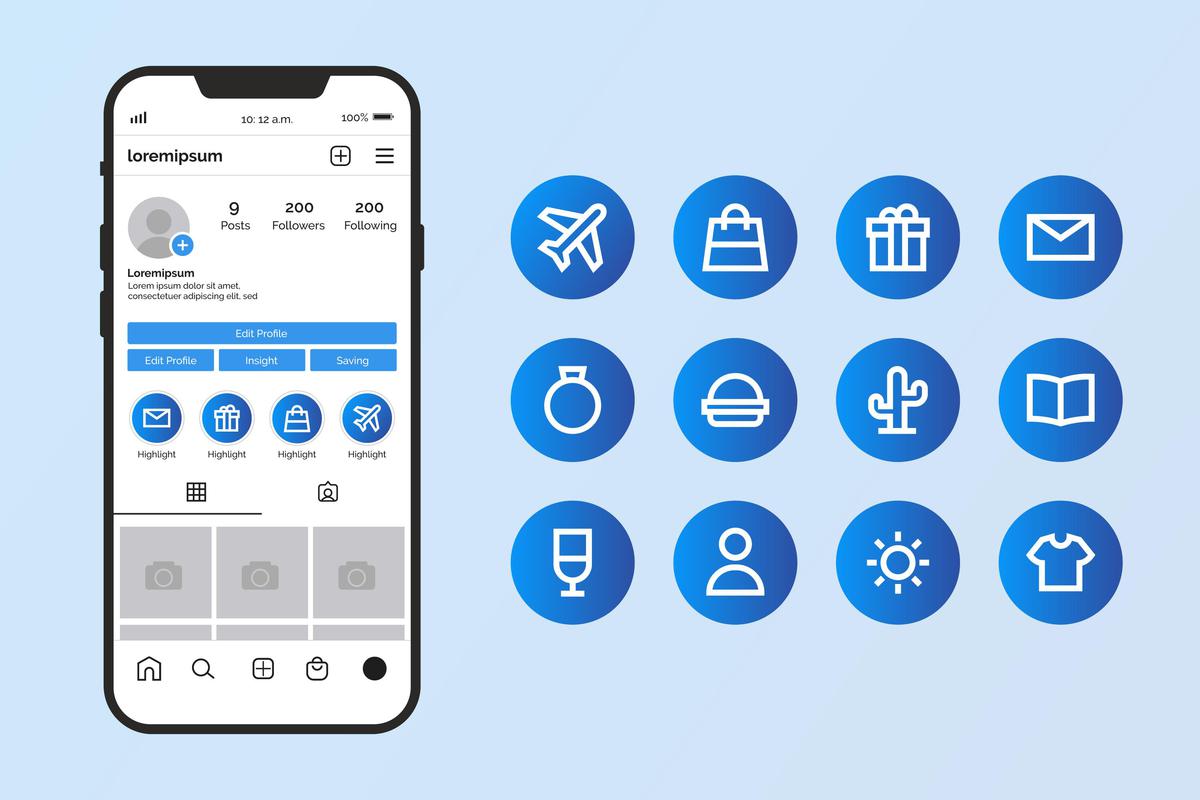 Post your best stories in categories so that it's easy for users to look at them.
This is what makes highlights great.
Not everyone will see your stories within the 24-hour timeframe.
But everyone can see your highlights ANYTIME!
And by the way…
If you browse many brands, you'll notice that they add Instagram highlight covers to represent each category.
(These are often just mini graphics.)
This gives your page a BRAND feel.
You can find Instagram covers on Pinterest and other websites with just a Google search.
What are good times to post on Instagram?
There's a button that says "insights" on your profile.
Instagram Insights lets you know the online activity of your followers.
Take note of peak hours when your followers are online, and post content at those active timeframes.
But are there universally "best" posting times?
Sort of.
However, tailoring your posting time to YOUR audience is the truly best posting time!
If you're running a business, I can bet my right foot that you get busy from time to time.
With this reality, scheduling your content is your best bet (seriously!).
With that said, let's discuss how we can schedule Instagram content consistently.
How can I schedule my Instagram posts easily?
Your Instagram content can be scheduled using a social media scheduling tool like Post Planner!
It's not just the "bulk post scheduling" feature or even the "content library" that makes it amazing.
It's also the fact that Post Planner lets you save Instagram profiles and group them so you can gain inspiration in the future!
And if your business is on other social platforms, Post Planner can post to those too.
And guess what?
Starting with Post Planner is as easy as creating a free account!