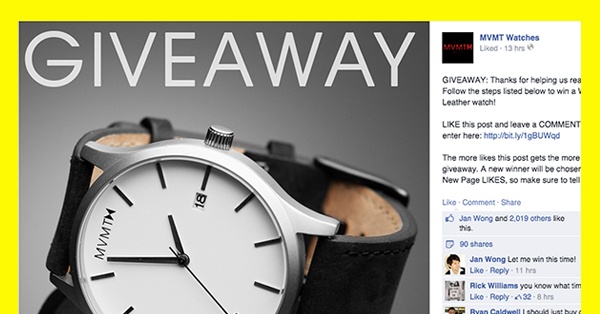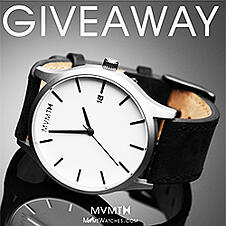 Planning a giveaway contest for your Facebook page?
Good idea! Facebook contests can be one of the best ways to gain fans.
But you have to give away the right prize.
A friend of mine recently shared a Facebook contest that had an iPad as the grand prize. He joined the contest even though the business only sells products for women.
That company is clearly getting the wrong people to Like their Facebook page.
And it happens a lot!
If you want to attract fans who will actually become your customers, you need to give away the right prizes. But you have a limited budget, right?
That's why I put together this list of 9 awesome Facebook giveaway ideas that won't break the bank.
9 Facebook Giveaway Ideas That Won't Break The Bank
1. Your Product
The best contests are those where businesses give away their own products or services.
>> Click to Tweet <<
Why? It lets companies reward loyal fans while allowing new fans to try the products. And it doesn't require you shell out a bunch of money for prizes.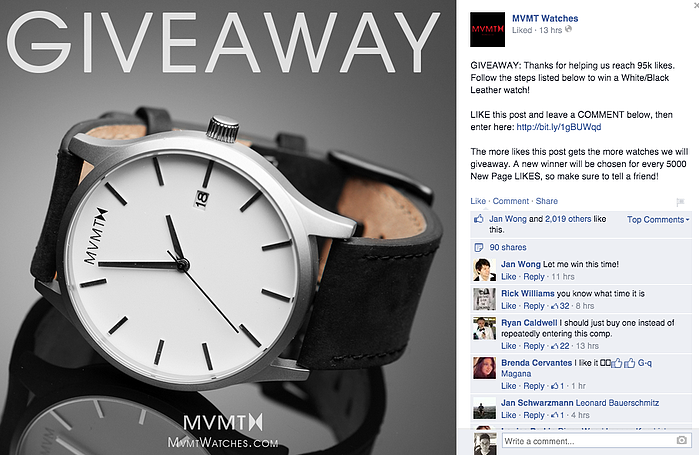 2. Products Similar to Yours
You can also give away products that are similar to yours. For example, if you sell golf clubs, give away balls, a nice glove or shoes.
If you sell scented candles, give away other decorative products.
The possibilities are endless.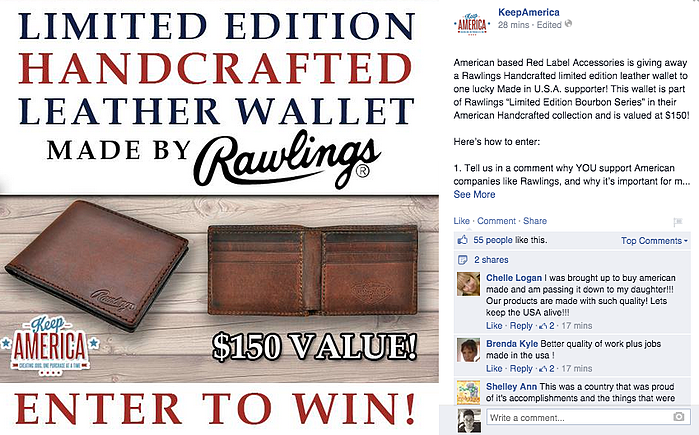 3. Suit the Interests of Your Fans
Consider the demographics of your fans when deciding what prizes to give away on Facebook.
If your fans love camping, give away an all expenses-paid trip.
Here's an example: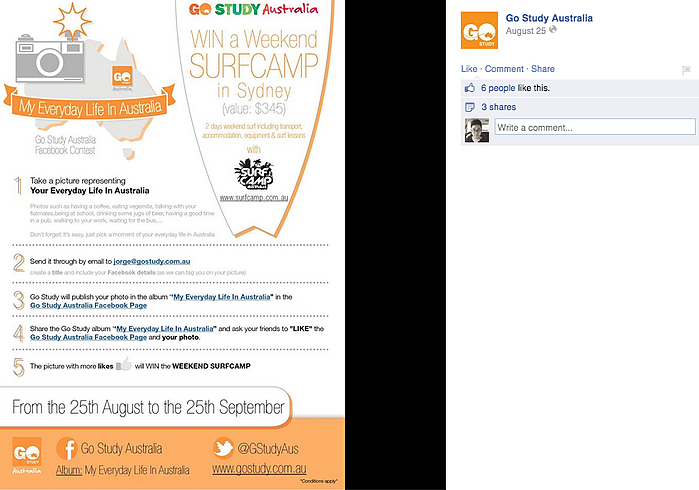 4. Partner with Others
Partner with other companies to give their products as prizes.
Instead of buying prizes, co-sponsor a Facebook contest with another company to create a win-win!
>> Click to Tweet <<
This contest was probably a huge success: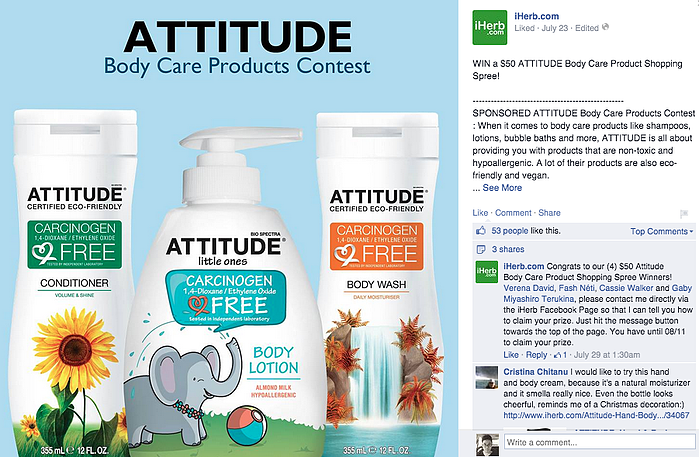 5. Gift Cards
Gift cards are great ways to get the right people to participate in your Facebook contest -- and you can give away as many gift cards as you wish.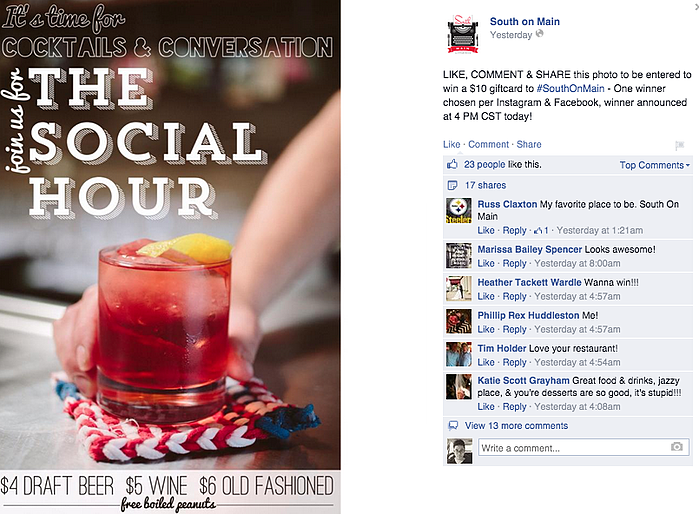 6. Custom Prizes
Customize something for the winner of your Facebook contest -- a limited edition prize available only to contestants.
Last year, Nando's Malaysia had a contest where participants had to write a slogan. I won 4 cool T-shirts with my slogan on them!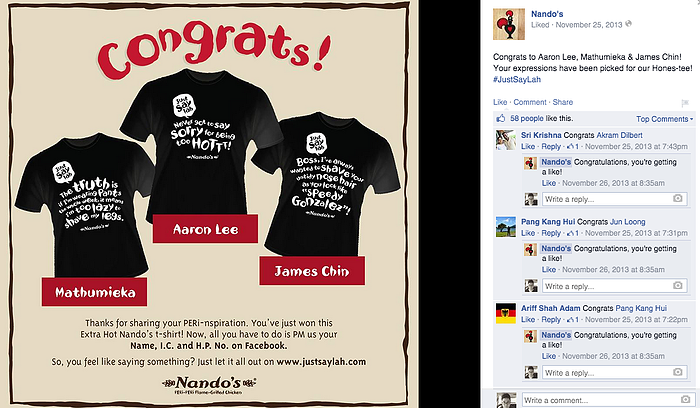 7. Be a Brand Ambassador
Here's a wild idea... the winner of your contest becomes your next brand ambassador.
>> Click to Tweet <<
Dove did just that: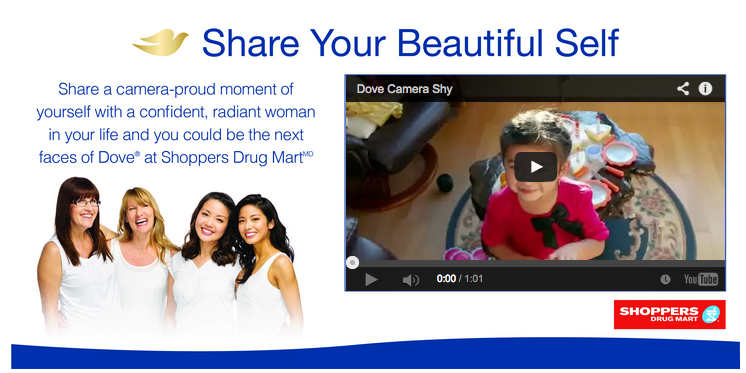 8. Company Swag
Here's a no-brainer prize idea: give away your company swag!
>> Click to Tweet <<
Screen your logo onto T-shirts, iPhone covers & mugs, and give those away as prizes.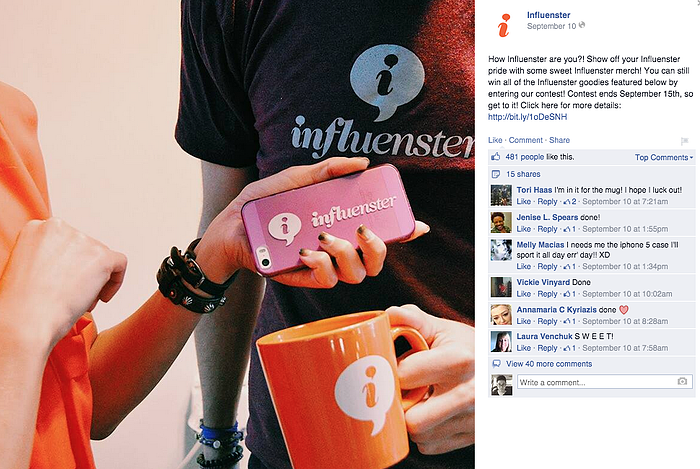 9. Ask Fans What They Want
Try asking fans what they want to win. That'll entice people to participate in your contest.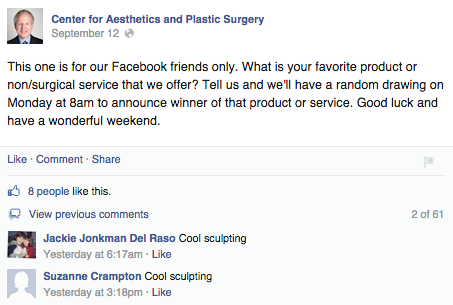 Conclusion
You don't have to give away the hottest tech gadget to sponsor a successful Facebook contest.
In fact, that's probably not that way to go when deciding on a prize.
But your prize needn't break the bank. These 9 Facebook giveaway ideas are proof.
Have you ever hosted a contest on your Facebook page? If so, what prizes worked & didn't work for you?