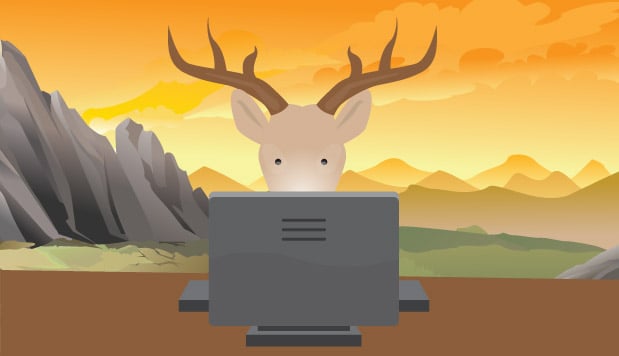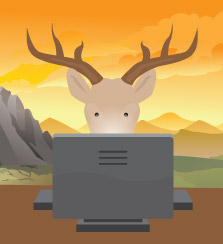 Over the years I've seen a lot pages "go viral".
I've even had some success making it happen myself.
But that was all before the pesky Facebook EdgeRank algorithm made things harder.
Nowadays, when I see a Like count on a Facebook page skyrocket, I know it's probably because of a large Facebook ad spend.
And there's nothing wrong with that.
But it does make you wonder: Is it still possible to grow a fan page to half a million Facebook Likes & not spend a dime on ads?
The answer is YES!
This Page Got 500K Facebook Likes... with no Ad Spend!
Recently, a small marketing firm called Maxima Media moved to my town. The guys in the company (Brandon Wikman and Collin Cottrell) had a few clients in the hunting industry nearby & wanted a place to set up camp & enjoy the outdoors.
And Gatesville, Texas, is the perfect location for that.
We're close enough to the big cities, but tucked away near the Hill Country with lots of open space & wildlife.
Plus, the cost of living is ridiculously low!
I stumbled upon these guys by accident & to my surprise they were longtime readers of my blog posts -- and had implemented much of the advice I've given on this blog.
I'd call them "fans" of mine, but that just seems creepy.
I started talking to them about the same time they began a page called "Whitetail Overload."
Their main niche has been doing marketing for businesses in the hunting industry -- since they have a real passion for wildlife & hunting.
Anyway, they started a new Facebook page to talk about whitetail deer -- and within a short period of time the page exploded.
I sat down with Maxima Media Co-Founder, Collin Cottrell, to pick his brain about the growth of the page.
Instant Growth
The page was started Aug. 1, 2013, and has quickly grown to just under 500,000 Likes. By the time you read this it will be over 500K, I'm sure.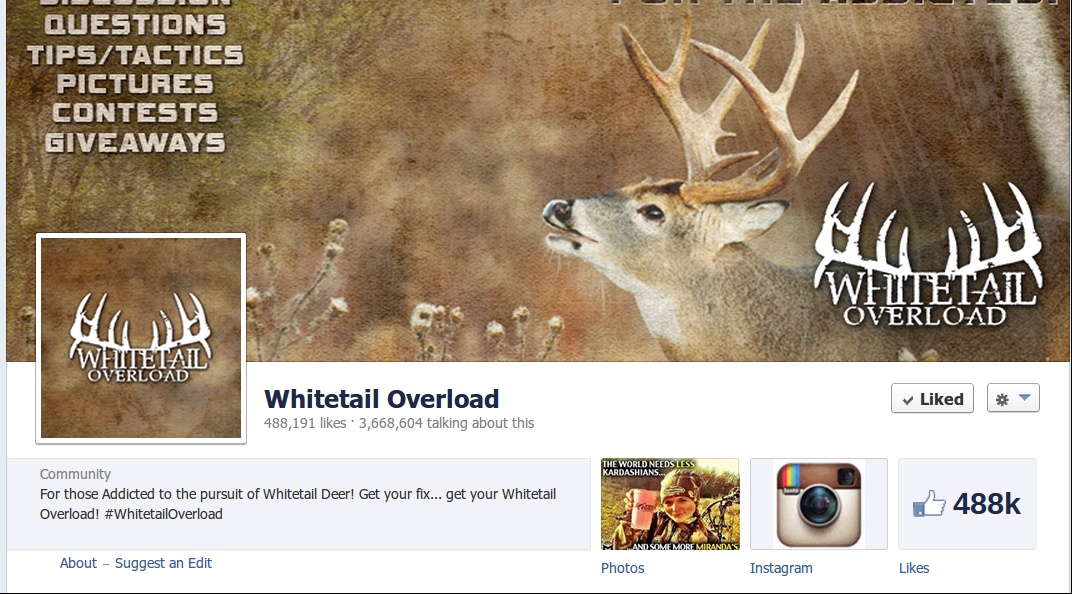 To get the page started the guys drove fan traffic from a few other hunting-related pages they run -- none with this many Facebook Likes.
We started the page by doing some different promos & giveaways... to get the whitetail hunting fans excited about joining our page. Then we mixed in creative, unique, engaging content... to make sure that the fans would convert into true Whitetail Overload fans.
At the same time, they reached out to other hunting-related pages to cross promote one another with giveaways, etc.
The number of Facebook Likes skyrocketed!
Posting Strategy is Key to Getting More Facebook Likes
Finding & producing creative content to engage the average, whitetail deer-hunting enthusiast is their main goal.
We started out by posting about once every 3 to 4 hours during the day... Now we post about once every 1 to 2 hours. The purpose of each post is to get high engagement but also educate & entertain the hunting fans.
They mainly post photo updates that they either find or create themselves. Most are humorous or highly targeted for their audience of avid deer hunters:
The photo posts are:
Branded
Relevant
Appealing to the eye
You'll notice on their page that basically every post is an image-related post & the engagement is very high.
They typically don't post text-only updates & rarely publish pure link posts.
While my opinion is that link posts drive more traffic than an image with a link, for their purposes the interaction on the post has been more important than the traffic.
They are currently in a "growth" stage, trying to build the fan page to more than 500,000 Facebook Likes.
Monetizing a Page about Deer
So most of you will likely ask, "Why run a page about deer if you aren't going to make money from it?"
And your question is valid.
They are leveraging the high engagement on their page by offering custom T-shirts to their fans: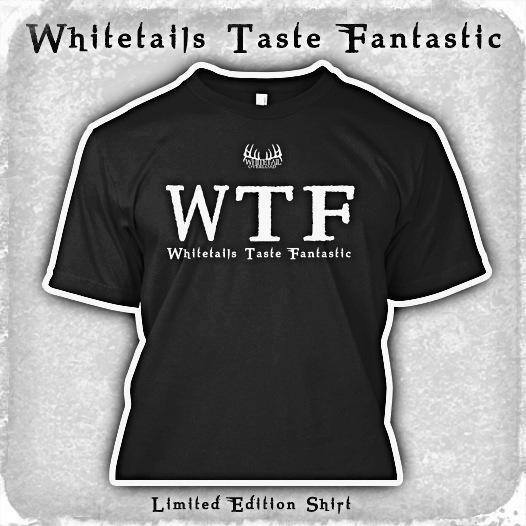 They typically offer a new, limited-edition design about every 2 weeks through a site where they don't even have to create the shirts themselves!
While I can't go into detail about the revenue they're making, the income is significant & allows them to invest in other areas of their business.
Basically the page turns its fans into customers for T-shirts, especially shirts that are unique & a bit edgy.
And the guys have been smart enough to brand the shirts with their own logo -- thus creating an army of fans around the globe!
In addition to just selling shirts, they are also leveraging the page for their marketing clients by posting about giveaways, new products, etc. Such as the example below:
Having such a large following on this page lets them send tons of traffic to their clients -- giving them more Facebook Likes & thus more income for their customers.
It's a win-win situation.
Their fans are interested in the products & their clients are excited about the growth.
Moving forward, these guys will be launching a website related to the Facebook page & perhaps a membership site, blog, vlog & podcast.
They are currently weighing their options.
What Tips Can You Apply To Your Page?
Maybe talking about deer isn't your passion. And that's fine.
But there are a some awesome takeaways here that anyone with a Facebook page can use to grow their page:
Use solid & consistent branding
Publish quality images
Post content that is relevant & hyper-targeted to your ideal fan
Leverage similar pages for fast results & fan crossover
Promote pages of clients or others that your fans will be interested in
Ensure the voice of the page is similar to your ideal fan
Monetize the page in creative ways, while ensuring the integrity of the page
Now it's your turn: Have you seen pages like this out there, kicking ass & taking names (and fans)?