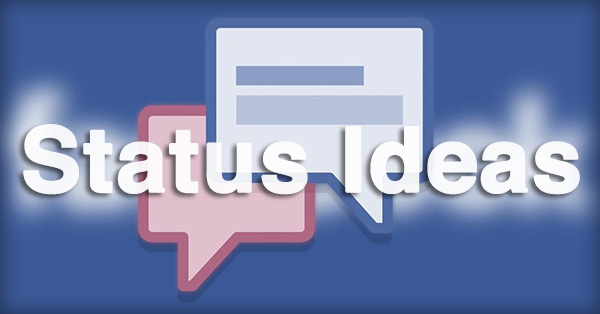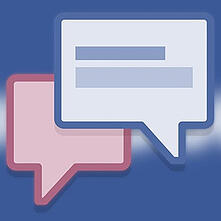 Are you posting the same status updates on your Facebook page over & over again?
I'm begging you -- STOP!
Remember: the best posts are the ones that stand out from the crowd.
Funny memes, inspiring quotes, fill-in-the-blank posts -- these all work great for generating engagement from fans.
But the best social media marketers keep more weapons in their arsenals.
Today I have 6 Facebook status ideas today that you probably haven't used on your page.
These posts will help humanize your business, build credibility & most importantly: get engagement from fans!
So let's get started.
6 Facebook Status Ideas You Haven't Used on Your Page Yet
1.
Daily Life
Posting photos from your daily routine will make your business seem more transparent to fans & customers. And it's an awesome way to appear human when marketing on Facebook!
Share photos of who you meet with, what you eat & what you do for fun.
>> Click to Tweet <<
You can even use this as an opportunity to show your product in action. The possibilities are endless!
After returning from Korea, my girlfriend shared photos of the trip on her Facebook page -- and the pics got great engagement from fans.
People even asked her about the vacation itinerary.
2. Throwback Thursday (#TBT)
Thursdays are when people on social media share photos from the past.
Baby photos, shots from school & images from the early days of your business are all fair game. Nothing's off limits on Throwback Thursday!
Next Thursday share a photo of your company in the making.
3. Passing
Thoughts
What's going on inside your head? Share it with your fans!
>> Click to Tweet <<
This is a great way to get engagement. It lets people get to know you while you build a relationship with your fans.
I posted this on my Facebook profile & look what happened:
4.
Sneak Peek
Are you in the the process of launching a new product or service? What's happening behind the scenes?
Generate excitement by sharing an inside glimpse with your fans.
This post recently caught my attention:
5.
Video
I spend more time watching videos on Facebook than I do reading books. Videos are easy to post & share!
But you have to keep them short.
Here's how Donald Trump uses videos to share what's on his mind:
6.
Your Beliefs
Make sure you occasionally share some of your personal beliefs on your Facebook page.
>> Click to Tweet <<
Sandi Krakowski is one of the best at this:
Keep it Simple
Facebook marketing doesn't have to be complicated. Just be yourself!
And don't be afraid to share about personal moments on your page.
Have you used any of these types of posts on Facebook?
Did it work?