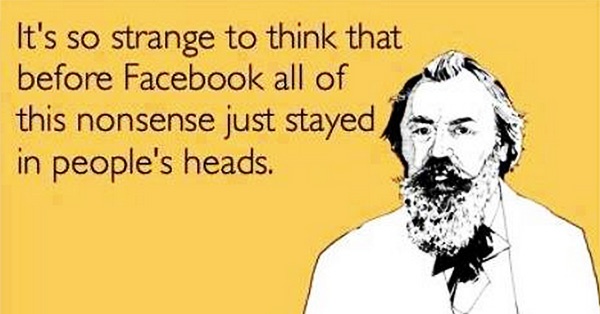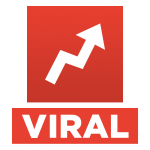 Trying to find awesome content for your Facebook page?
How about content that's scientifically proven to get tons of Likes, comments & shares?
Well, you're in the right place.
I don't want to sound boastful, but this summer our Facebook page got 8,000 Likes in 30 days with almost no ads.
And our Post Planner app was essential for making that happen!
Strong content is critical for getting engagement on your page -- which is the major factor Facebook algorithm considers when deciding what posts to show in the news feed.
In other words, your fans are more likely to see posts that get lots of Likes, comments & shares.
For this article, I compiled our most popular posts from July 12 through October 9, 2014 -- about 90 days. I used Facebook Insights to easily obtain the data.
I hope you get some new ideas for content that could go big on your page.
15 Great Facebook Posts that Show You How to Go Viral Today
>> Click to Tweet <<
1. Monkey Business
With 15k Likes and 510k shares, this image is one of our all-time most viral posts!
Check out the total reach: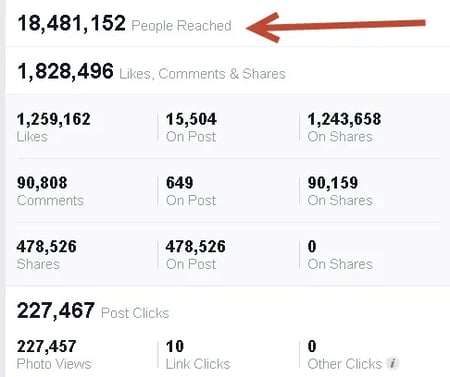 Nearly 18.5 million people have seen this image. That's a lot!
2. Troll Landscape
Though a distant second, with 2,100 Likes & over 24k shares, this post also saw tremendous engagement from fans.
And over 1.9 million people have seen this post.
Pretty good!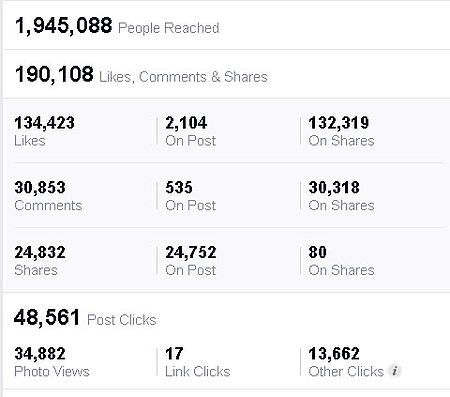 3. So Thankful
This post was about technology -- always a popular topic with our fans.
It got over 130k Likes & 40k shares!
The overall reach was almost 1 million people.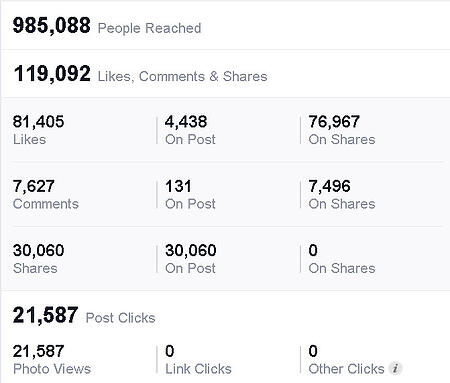 4. Find the Difference
Just a silly little chicken post that got about 6,200 Likes & 25K shares!
This Facebook post reached almost 829k people.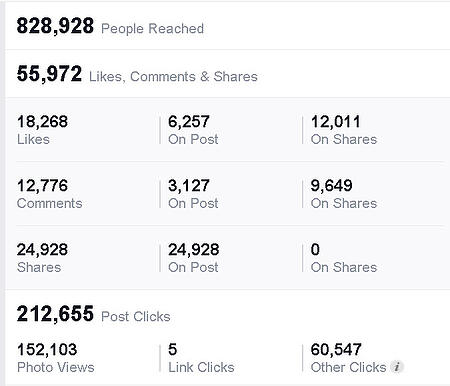 5. Favorite Song?
Over 6k shares!... I'll take those numbers any day.
Oh yeah, more than 430k people saw this post.
6. True Story
This post got over 1,400 Likes & 24k shares:
Total reach: more than 333k!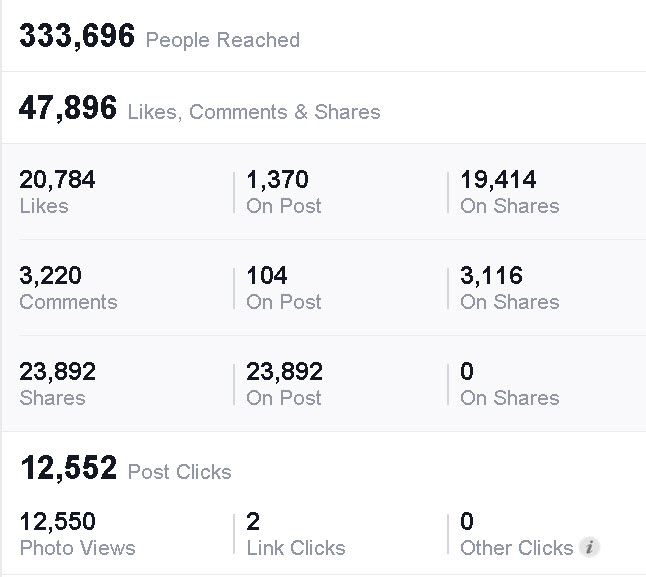 7. Smartest Invention
Here's an odd image that got 400 Likes & 2,500 shares.
It reached about 175k people.
8. Age is Just a Number
This post got over 1500 shares.
Total reach was 115k!
9. Perspective is Everything
About 106k people saw this post.
10. Happiness
This enlightening post had a reach of over 100k.
11. 10 Things Money Can't Buy
Facebook reach was great on this post. The motivational content over 2,100 shares.
12. Make Someone Happy
A lower share count caused this post to drop in the rankings even though the reach was a decent 93k.
13. Life Before Facebook
Until now, all the top posts were published in August -- which was a strong month for fan engagement.
This post went out in September. It reached about 71k people.
No complaints here.
14. The '20s
Light-hearted content about the '20s reached about 75k.
15. Talk to Myself!
Rounding out the top 15 was this post that reached 61k people.
As you see from the list, our most active posts in the last 90 days were photos posted in August.
We got lots of Likes on Facebook during this time & engagement on these posts was largely responsible for that.
Remember that your Page Insights provide fantastic data!
Here's an Insights summary for the most active post on the list: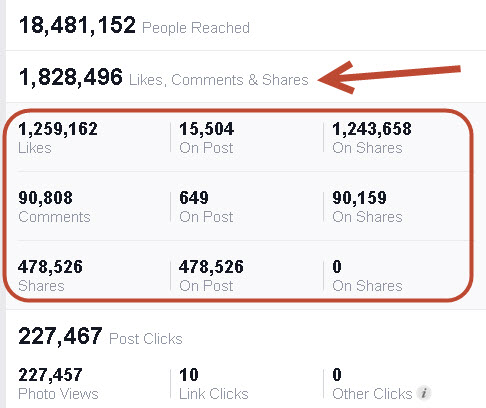 The total Likes, comments & shares topped 1.8 million -- even though the post on our page didn't get nearly that much engagement.
Facebook changed Insights a while ago to show the Likes, comments & shares that are generated when your content appears on other pages & profiles. So when someone shares a post to their page... the original source gets the credit in Insights.
Even when someone shares a post that was shared by one of their friends -- the original source still gets credit.
Walk the Walk
We know the Facebook news feed algorithm shows the most popular posts in the news feed.
And that's why we use Post Planner's Viral Photos tool to share content we know got lots of engagement in the past.
The 15 great Facebook posts in this article were discovered using the Viral Photos finder.
Yes, we use our app to find posts for our page!
Watch this Post Planner training session to see how you can find popular images for your page.