Want to know how to schedule Facebook posts?
There are 2 main ways you can schedule your Facebook posts:
Way #1 is best for marketers who need a scheduling tool with more advanced features like:
Being able to schedule posts across all social media platforms
Being able to schedule posts further than 90 days in advance
More automation like bulk post scheduling and post recycling
Content curation of the best content on the internet
On the other hand, way #2 will do just fine if:
You only need to schedule posts to Facebook and Instagram
You only need to schedule posts within a 90-day window
You don't need more advanced features
We'll show you how to do both ways. So feel free to skip to the section that you're most interested in:
(Looking for the best Facebook post scheduler? Try out Post Planner for FREE today.)
3 Reasons why you should schedule Facebook posts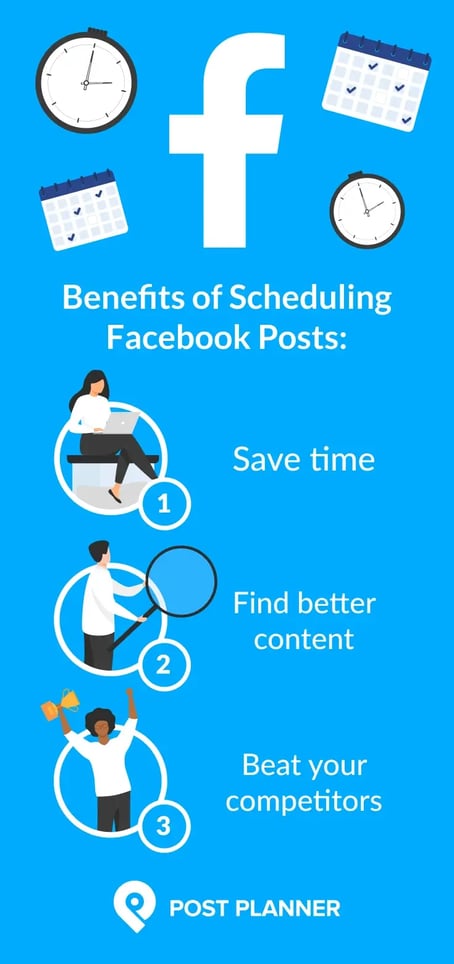 Some people don't realize how much effort goes into posting on Facebook. They think it's just a matter of logging on and making a quick post.
If only it was that easy!
In reality, posting on Facebook involves:
Logging into Facebook

Searching for a good piece of content (or making your own)

Posting the content for your followers while crossing your fingers they engage with it

Interacting with your followers in the comments
All told, this process can take hours, and the results usually are just mediocre.
Let's look at 3 things scheduling your Facebook posts will HELP you do.
1. Save time
First, planning Facebook posts can save you 10+ hours a month by reducing the time you spend making posts.
For example, let's say you currently use Facebook pages and Google to find curated content.
It takes you about 15 minutes to find something worth posting.
Since pages that post 2 or more times a day get more engagement, that means you're already spending 30 minutes a day posting on Facebook.
That doesn't include:
Interacting in the comments

Competitor research

Wasted time (which is inevitable on social media)
Scheduling your posts in advance allows you to make an entire month's worth of posts in a single afternoon.
(And if you use Post Planner, you'll have access to a mega library of curated content for you to repost or take inspiration from!)
Then, throughout the month, you can take advantage of your saved time to improve your Facebook strategy.
2. Find better content
Here's a familiar scenario:
You're trying to make a post by 5:00 PM (or whenever you post), but it's only 10 minutes from now.
You don't have time to make an excellent post, so you settle for something… meh.
It isn't very helpful.

It's poorly designed.

It isn't memorable or noteworthy.
Facebook post planning can fix this problem by allowing you to think carefully about your posting strategy in advance.
Then, you can curate more relevant posts and get more engagement.
3. Beat your competitors
One of the best things you can do to beat your social media competition is post BETTER content than they do.
People are on social media to find VALUE.
You'll get more followers and engagement if you can provide that value better than your competitors.
You can get closer to beating your competitors by saving time and finding better content.
Take advantage of the saved time to refine your content strategy even more, and you'll blow them out of the water!
How to schedule Facebook Posts with Facebook
If you want to:
Create content schedules that are more than 90 days ahead

Recycle your best posts

Schedule your posts in bulk

Schedule the same posts for other social media (like Pinterest, TikTok, LinkedIn, etc.)

Access more advanced features
Then, you should skip to our Post Planner section instead.
However, if you're only trying to schedule Facebook or Instagram posts within the next month, using Facebook's Meta Business Suite will do just fine.
Here's how to get started on desktop or mobile.
How to schedule posts with Meta Business Suite on desktop
1) Log in to Facebook
2) Click on the profile that you want to schedule posts for.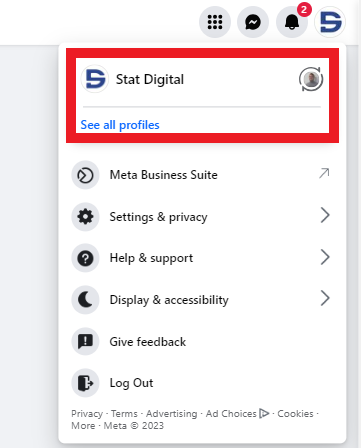 3) Then, on the left-hand toolbar, click Meta Business Suite.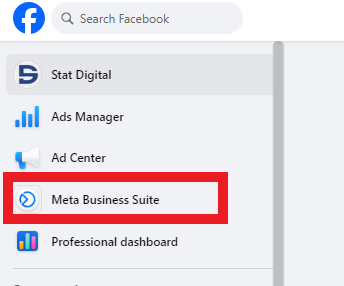 4) Click "Planner" on the left-hand toolbar.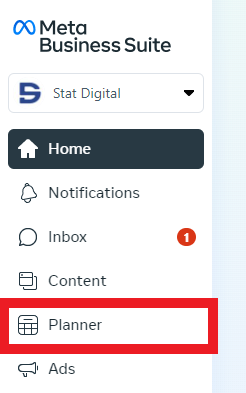 5) Click "Create post," "Create story," or "Create reel."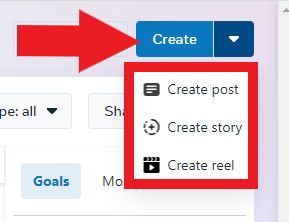 6) Select the account you want to post to.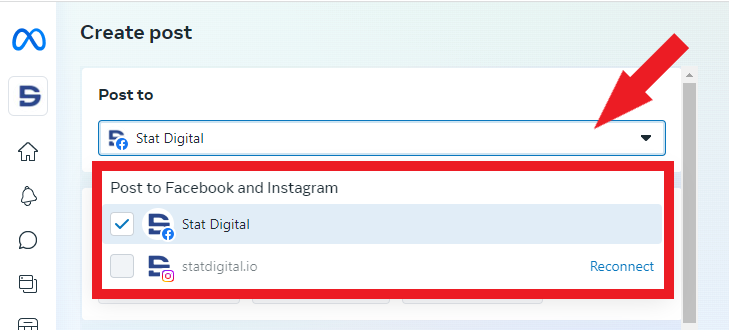 7) Add your media.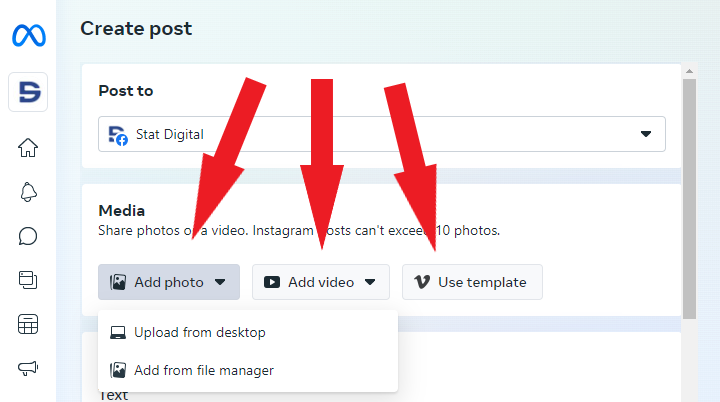 8) Add your text.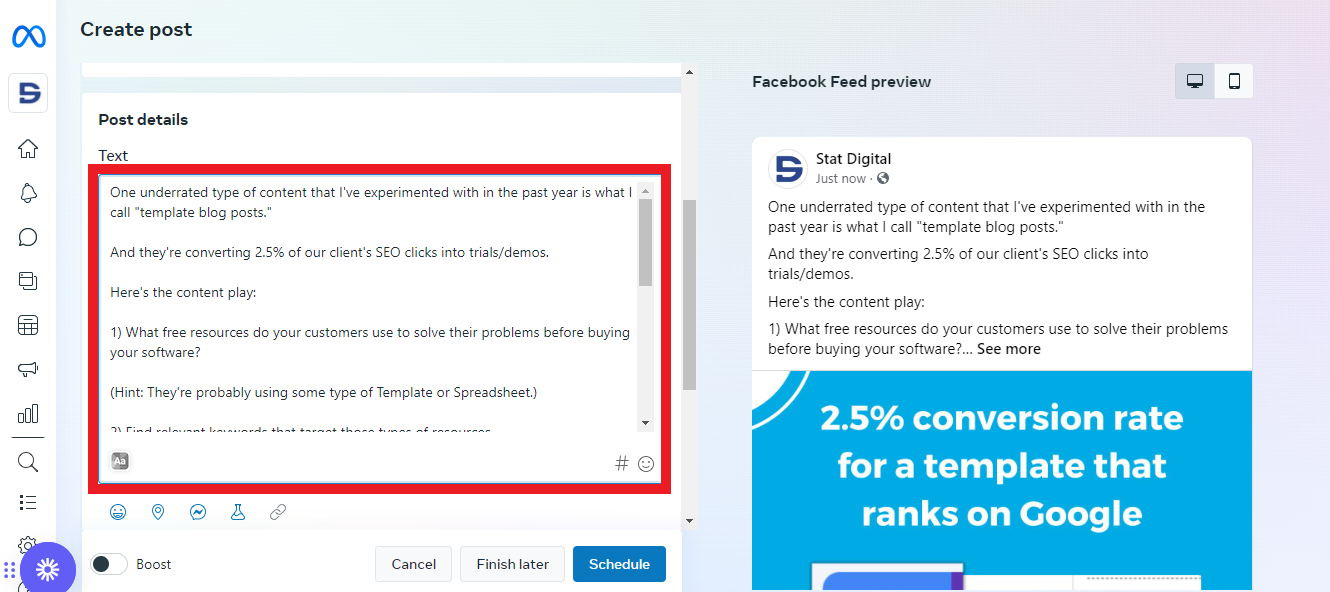 9) By "Scheduling options," turn on "Set date and time."

10) Select the date and time you want your post to be scheduled.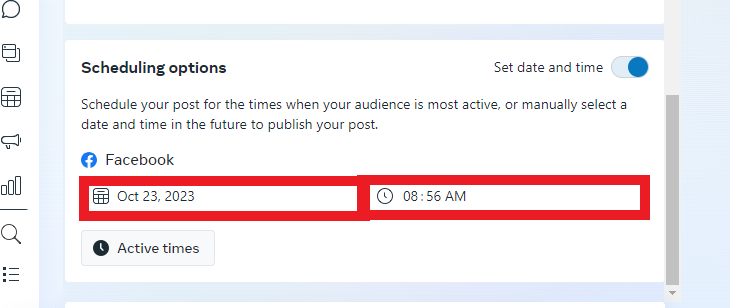 11) Click "schedule."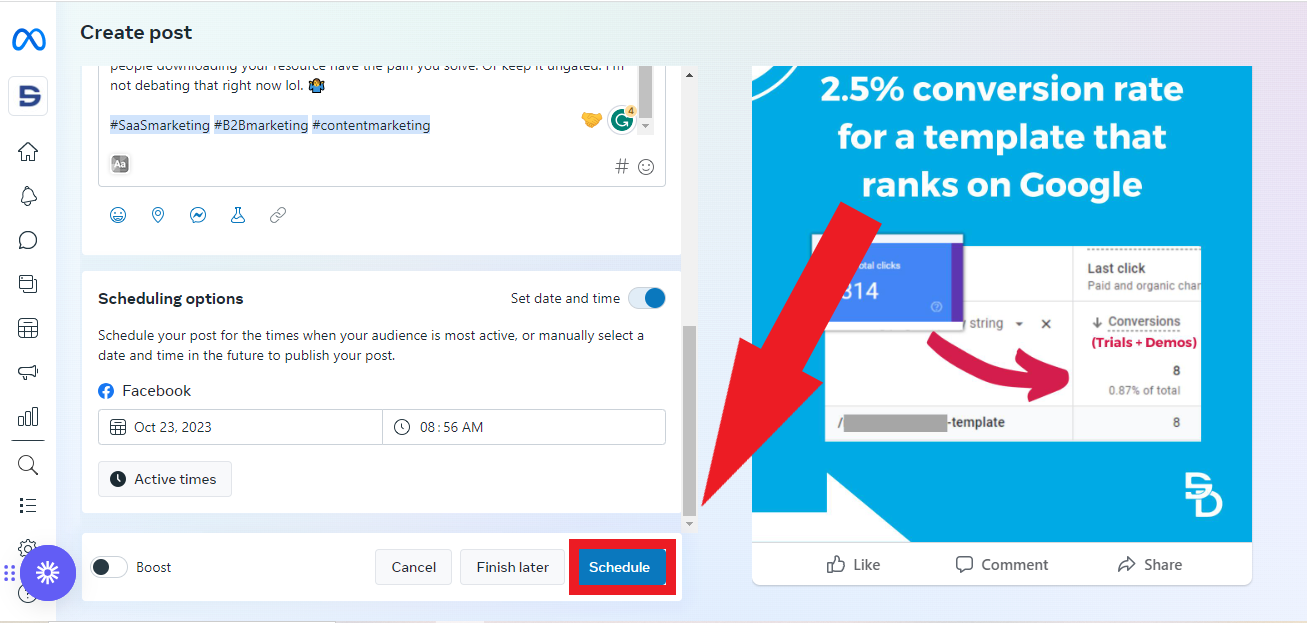 How to schedule Facebook posts from mobile
1) Download the Meta Business Suite app.
2) Log in to your account.
3) Click "Create Post."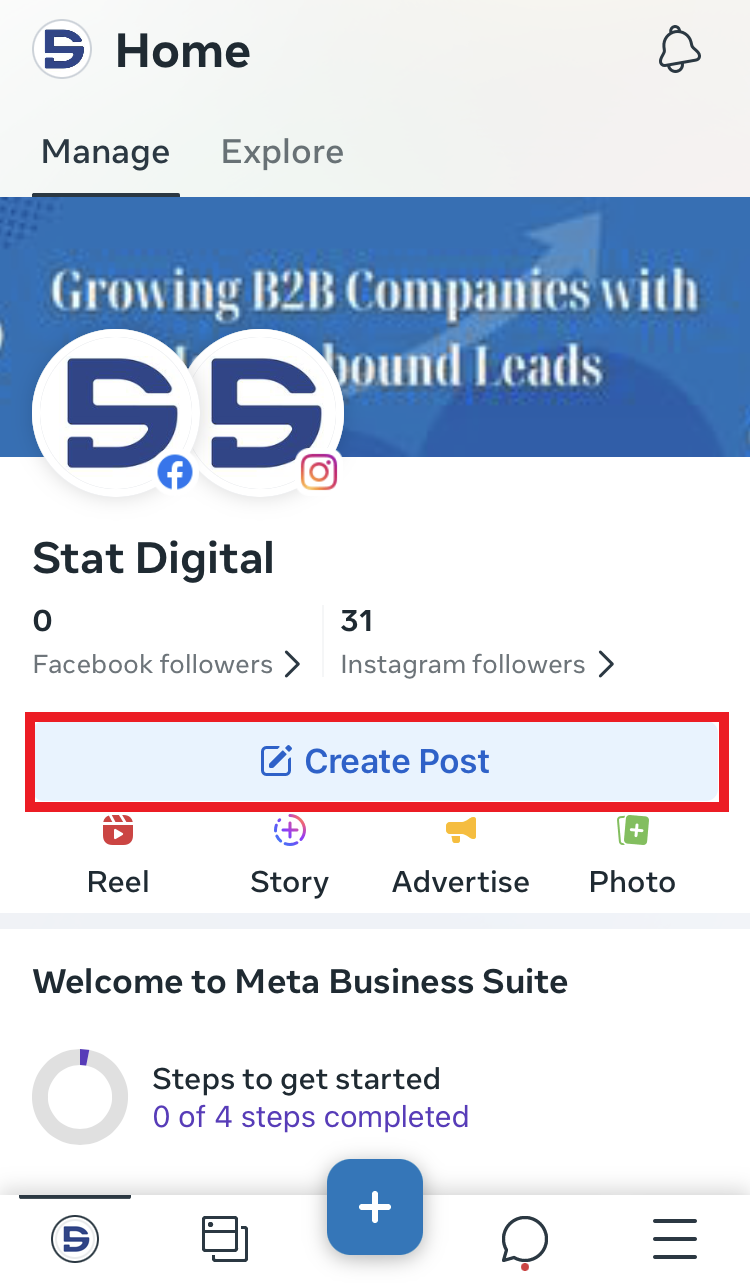 4) Choose the accounts you want to post on.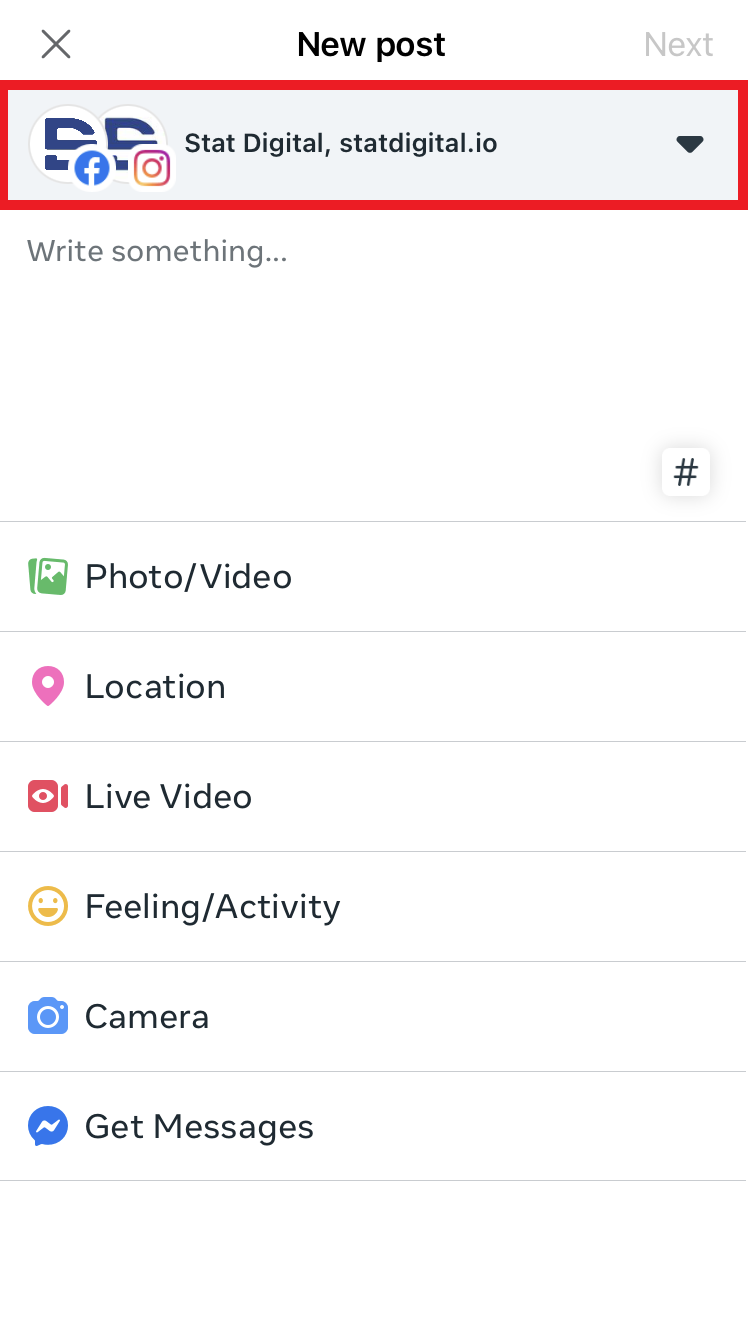 5) Add your text and any media.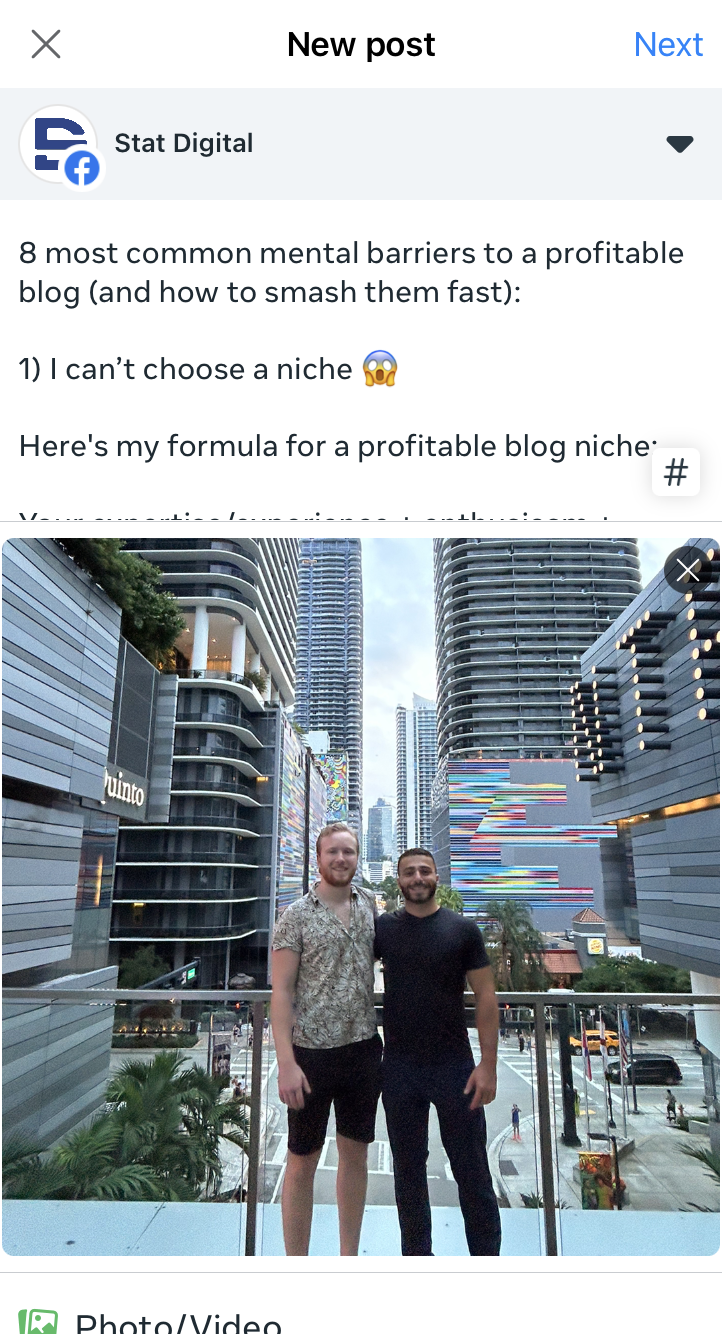 6) Click "Next" in the top-right corner.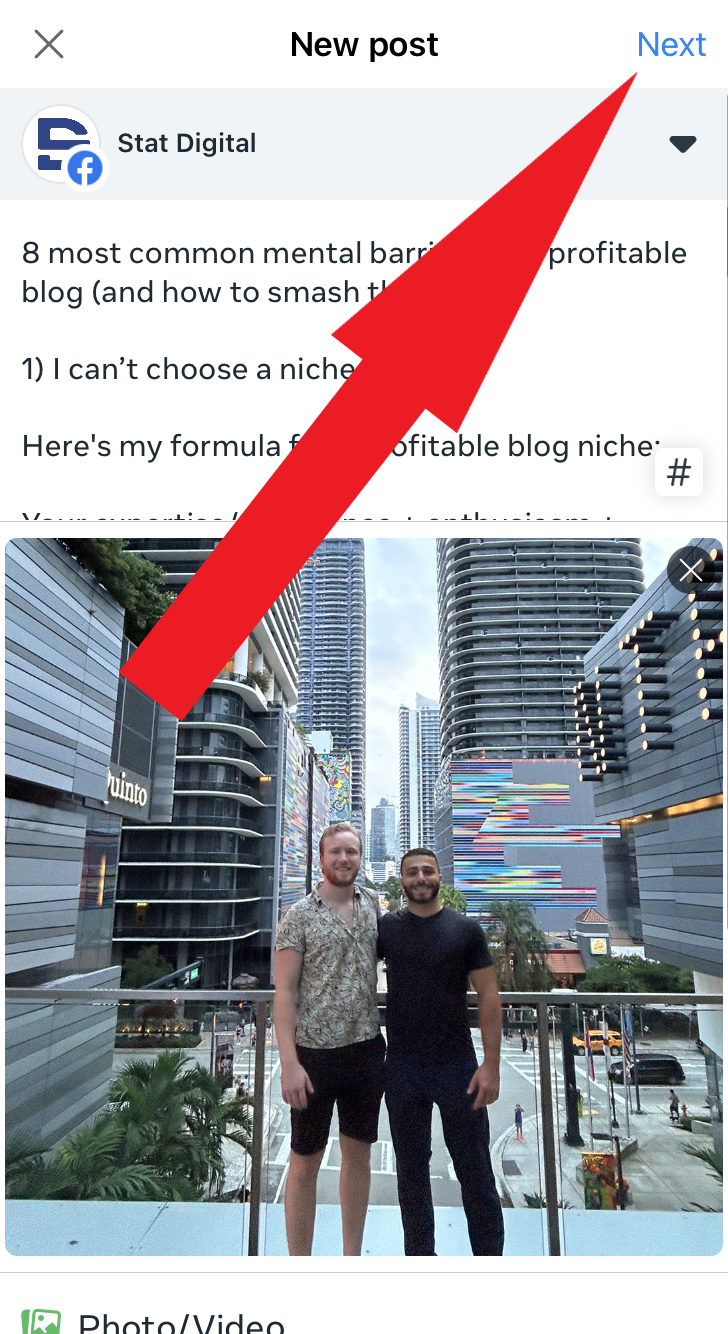 7) Click "Schedule for later."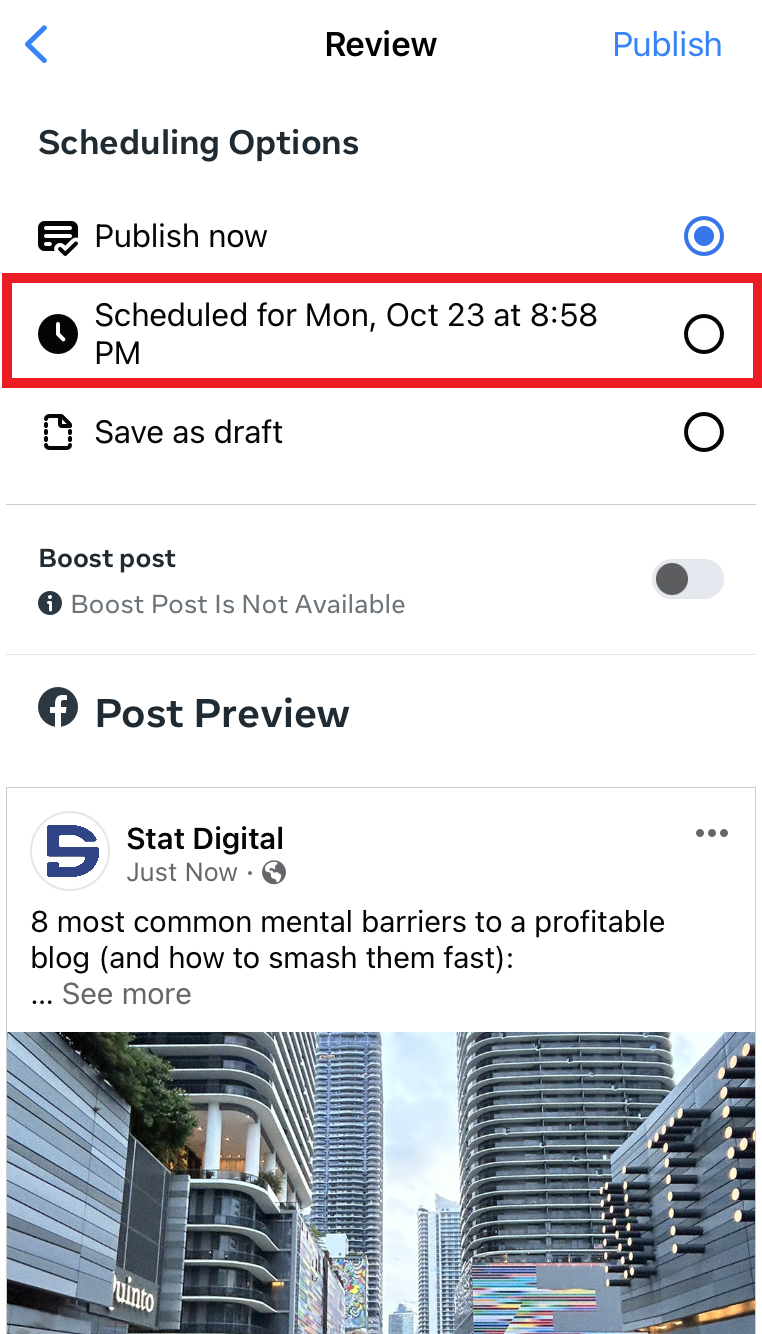 8) Select the date and time you want to post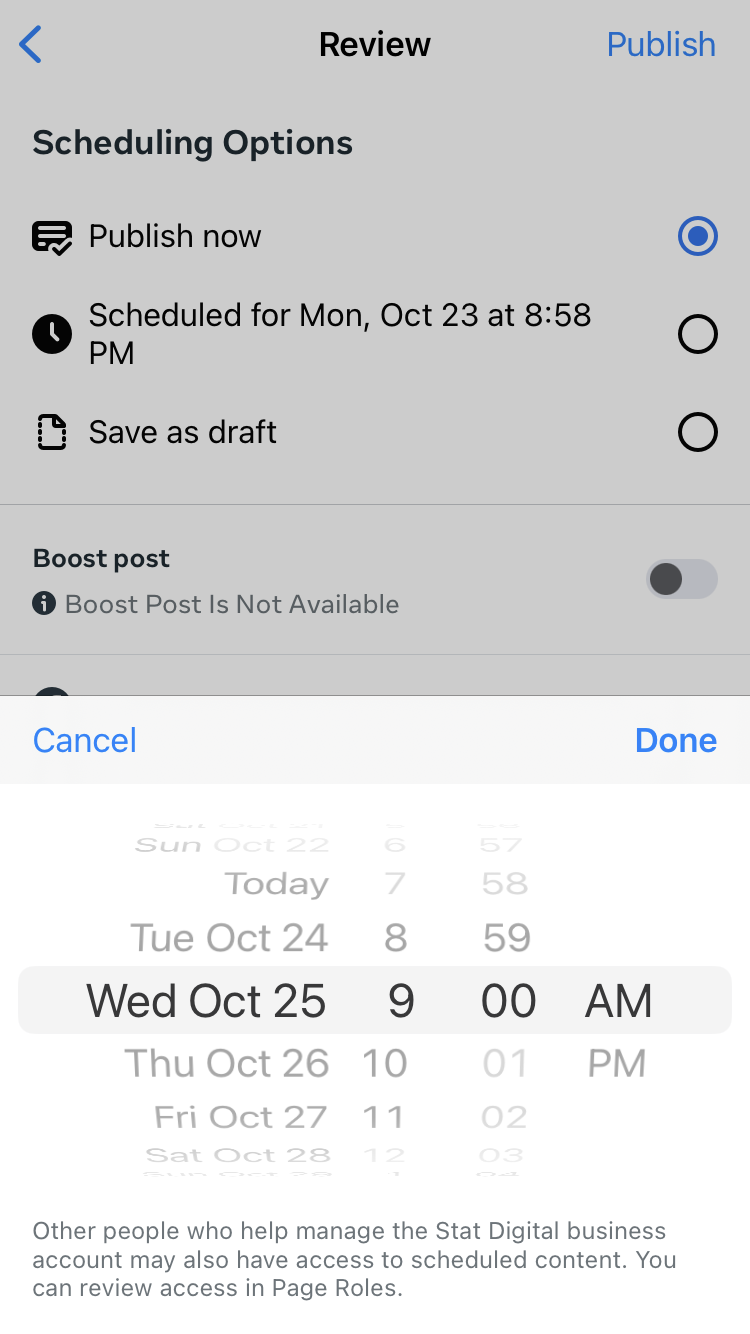 9) Click "Schedule."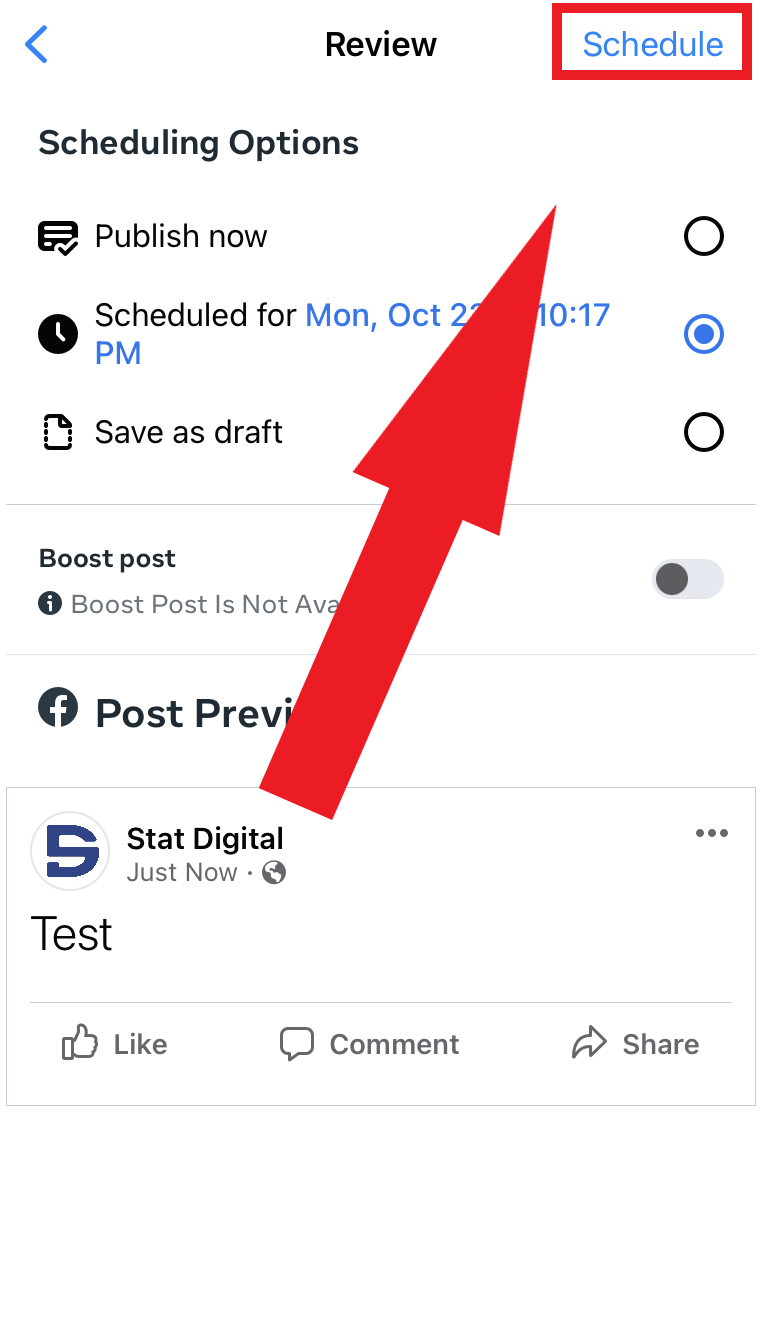 How to schedule posts to your Facebook Groups
1) Go to your Facebook group.
2) Scroll down the toolbar on the left side and click "Scheduled posts."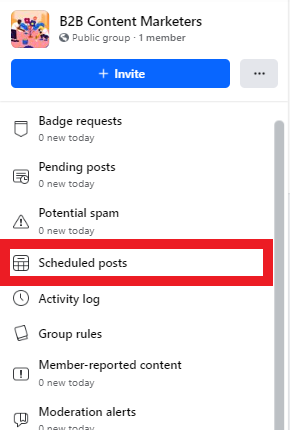 3) Click "Create post."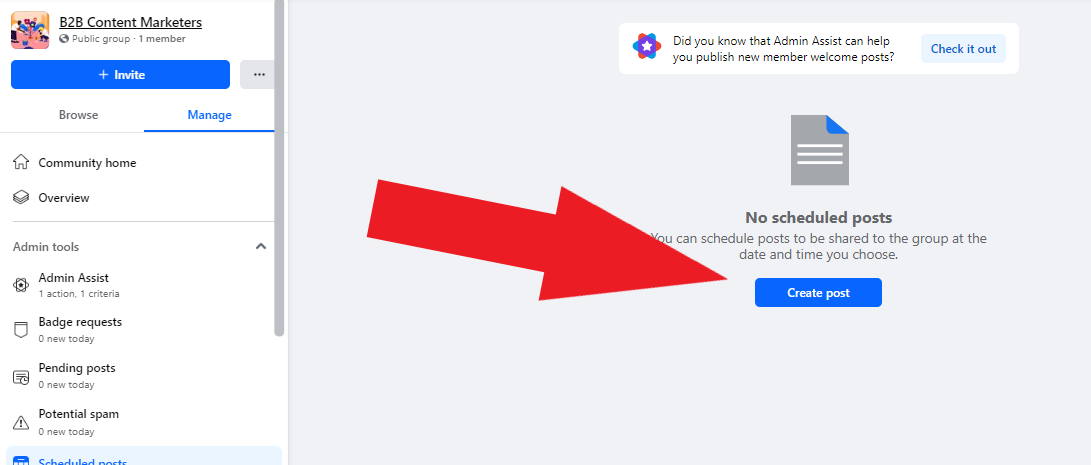 4) Create your post and click "Schedule."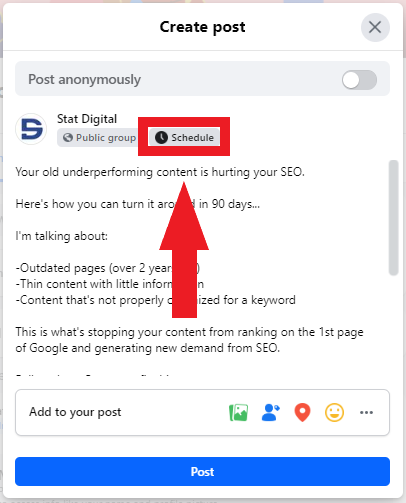 5) Select your date and time. Then click "Save."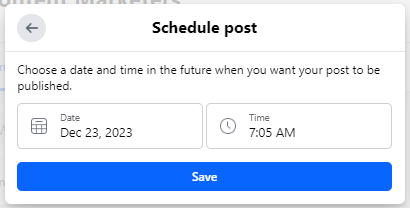 6) Click "Schedule."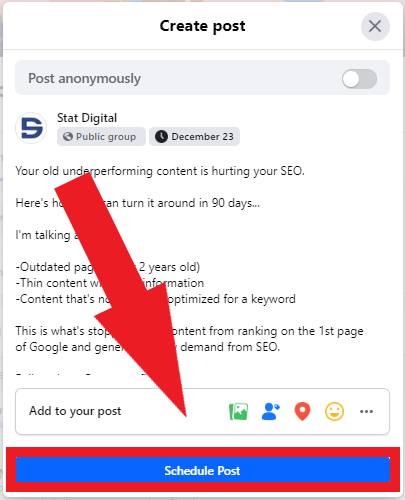 How
to schedule
Facebook posts with Post Planner
If you're looking for more capabilities than Meta Business Suite, such as the abilities to:
Schedule (and reoptimize) posts for Facebook, Instagram, Twitter or X, Google Business, Pinterest, TikTok, and Linkedin.

Recycle your best posts automatically

Create and schedule your posts in bulk

Curate the best content in your industry to repost or recreate
Design eye-catching visual content
Access thousands of post ideas PROVEN to get engagement
Then, you need to sign up for a free Post Planner account ASAP!
That'll allow you to follow along with each of these Facebook scheduling features that'll save you HOURS every week.
Here's how to become a Facebook post-scheduling pro with Post Planner in around 15 minutes.
Set up your posting plan
Your 1st step is to set up a Posting Plan.
Your Posting Plan tells Post Planner what days and times you want to post.
It also allows you to choose what types of content to allow in each posting slot.
You can also further customize your Posting Plan by creating "Buckets" of content.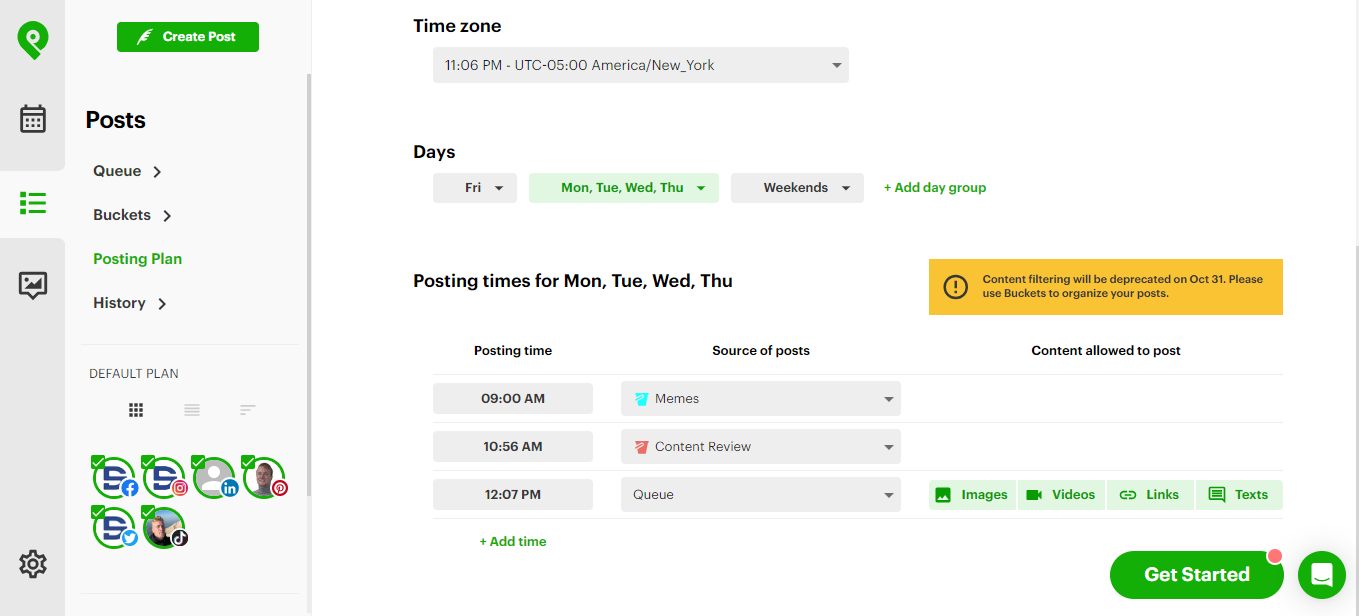 Click on "Posts" then "Posting Plan" to access your Posting Plan
Then, select the days, times, and content types you want.
As you add content, this schedule will automatically tell Post Planner where to organize your content.
Add content to your calendar
After selecting your posting times, you're ready to fill your posting schedule with content.
Post Planner will automatically post any content you add to your schedule at the appropriate time — no action necessary!
To find content:
Navigate to the "Content" tab on Post Planner.

Search for a keyword that's relevant to your niche.

Click "Create post" on the content you want to add, then fill in the post details.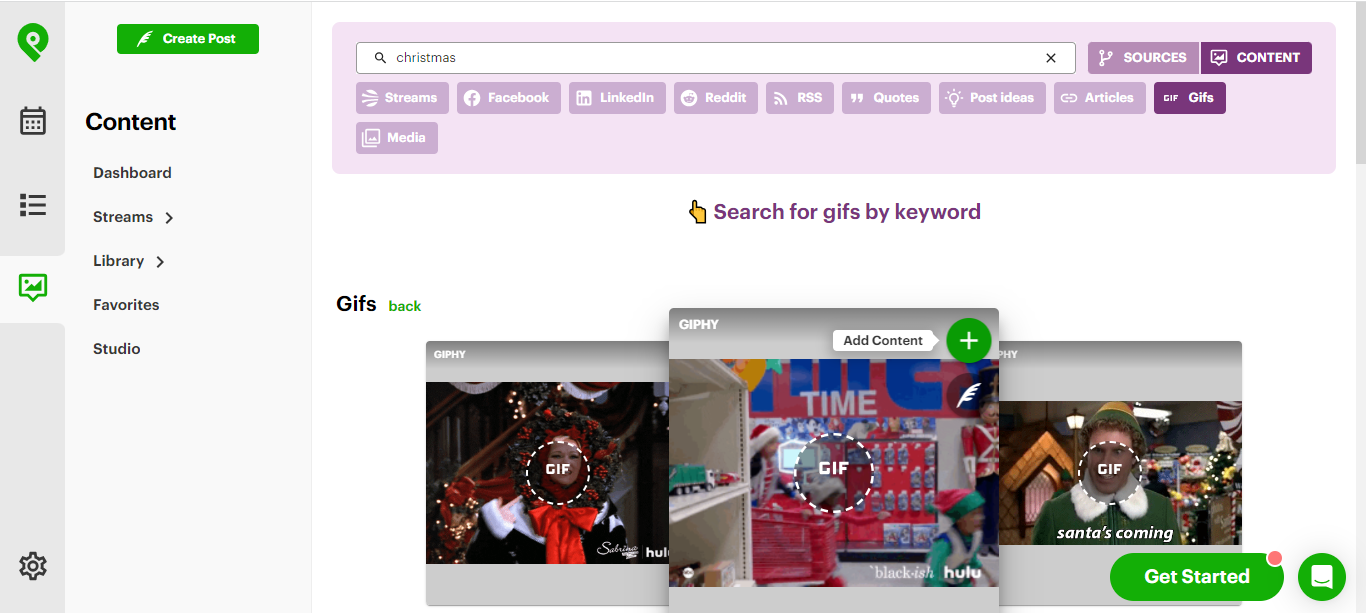 To view your entire posting schedule at a glance, go to "Calendar."
The calendar view shows the time, day, and type of content for each scheduled post in the month.
Just click on the tab to pull up the planned content to see exactly what's going to be posted.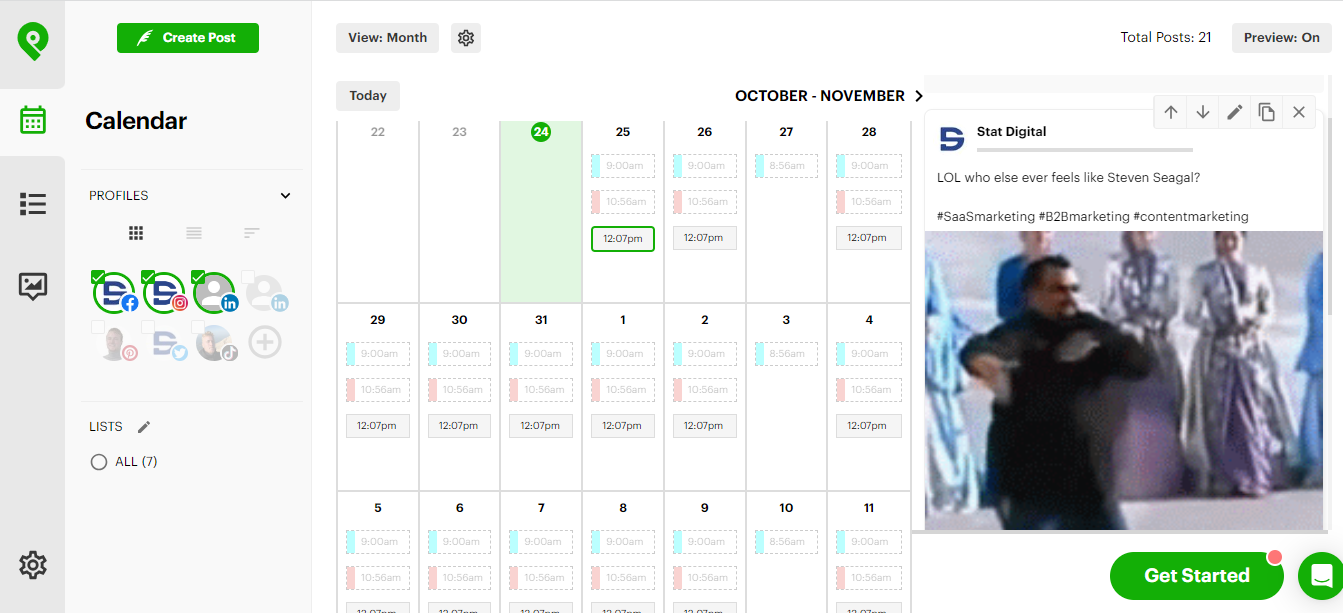 Just repeat these steps until your posting calendar is full!
The content will automatically post on time, so you don't have to worry about consistency.
Create visual content
Visual content is hugely beneficial for your content strategy.
It's more interesting than text.

It adds variety to your feed.

It catches the viewer's eye and draws them in.
Post Planner makes it easy to create custom visual content for your Facebook plan without hiring a professional graphic designer.
Just click on the "Content" tab and "Studio."
Then, use Post Planner's tools to create visually appealing content for your posts.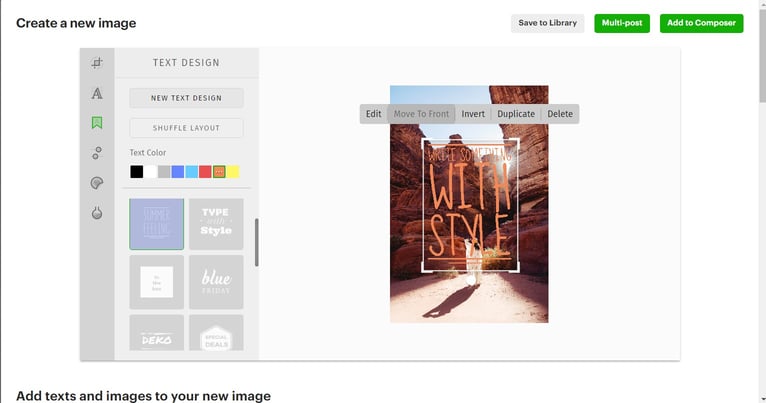 When you're done creating your visual content, save it to your library for future use or add it to the composer to use on your current post.
How to schedule posts in Facebook Groups
Note: You have to be an admin to schedule posts to your Facebook Group.
1) Go to your Group and click on "Group settings."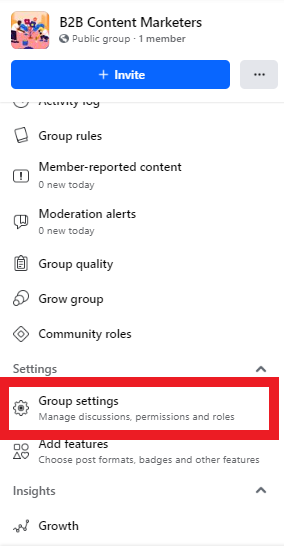 2) Scroll down to where it says "Apps" under "Manage advanced settings." Click on the pencil.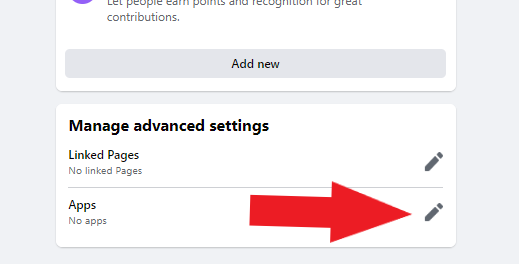 3) Click "Add apps."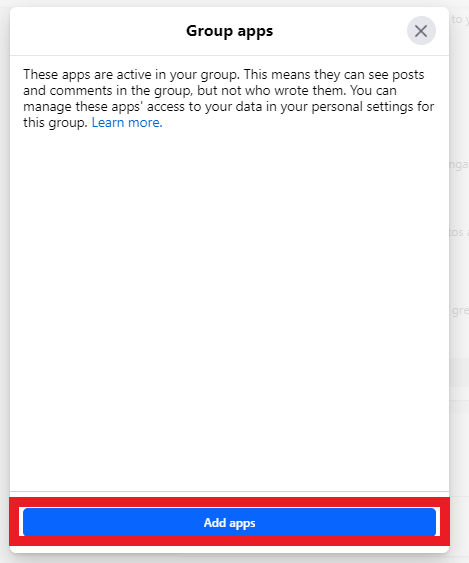 4) Search "Post Planner." Then click on the Post Planner app.

5) Add Post Planner.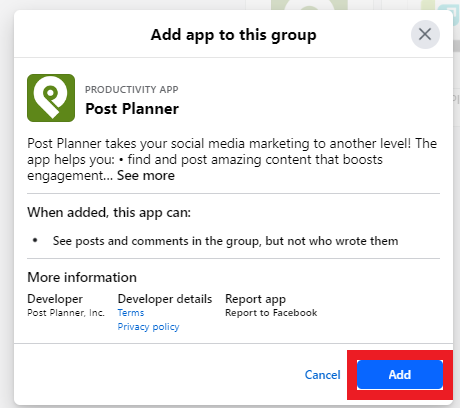 6) Go back to the Post Planner app. Go to "Settings" > "Social Networks." Then click "Refresh" next to your Facebook account.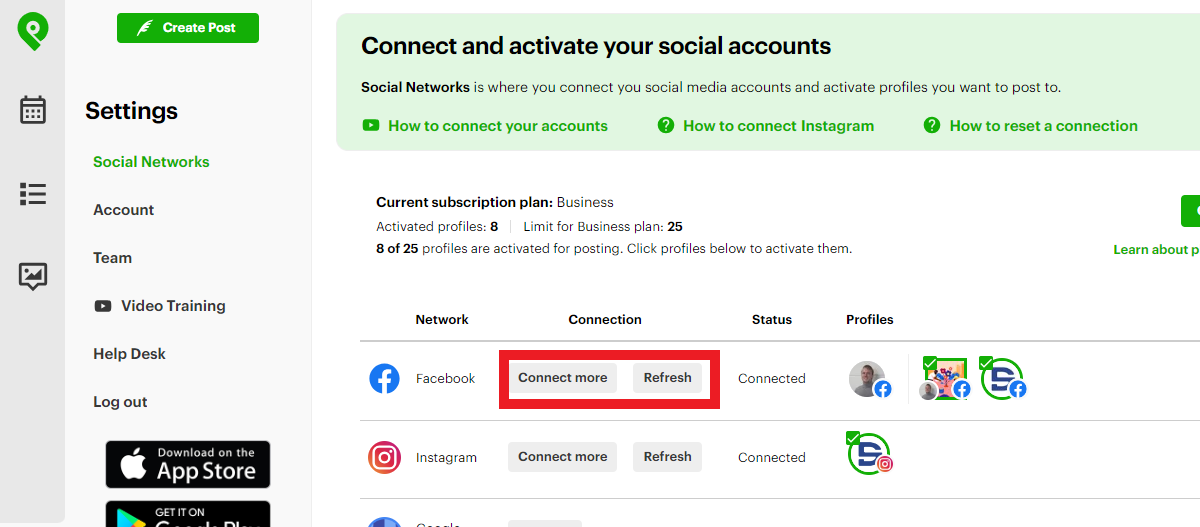 Now, you can schedule Facebook posts using Post Planner. Just select your Facebook Group as the account you want to post to. 😀
How to schedule Facebook posts in bulk
Tired of creating and scheduling each individual Facebook post?
Post Planner's bulk create and schedule features are what you need!
There are 2 types of posts you can schedule in bulk with Post Planner:
New content
Curated content
Let's start by showing you how to schedule new posts:
1) Click on "Create Post" (make sure your Facebook account is selected.)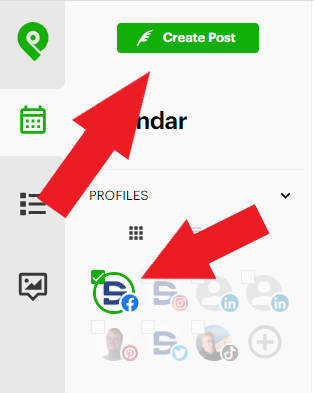 2) Click where it says "single post." Then select "multiple posts."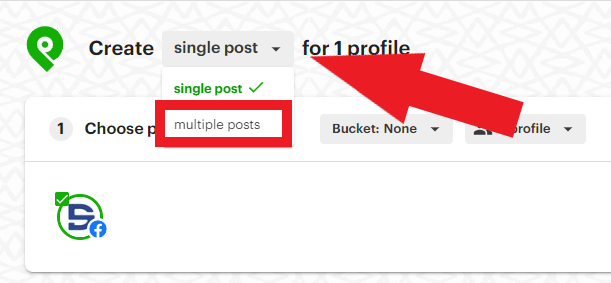 3) You have 3 options to upload your posts in bulk:
Upload images - for when you're trying to schedule posts with images.
RSS feed URL - for when you're trying to schedule a bunch of articles.
Upload spreadsheet - for if you want to upload a bunch of posts from a spreadsheet.

4) Customize each post and determine the order you want them to be posted in your queue.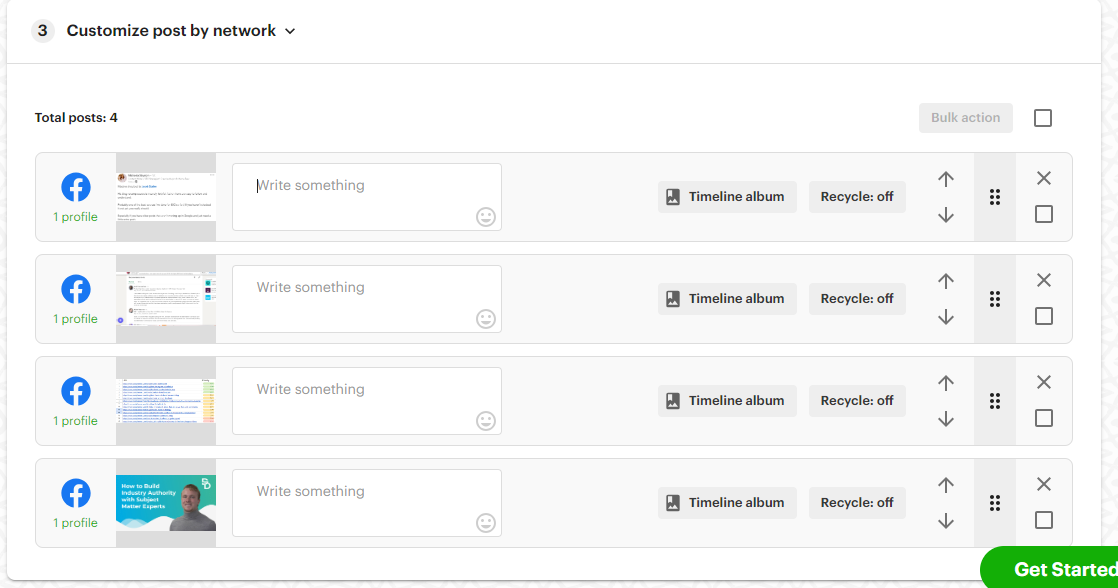 5) Optional: Select the Bucket you want your posts to be categorized by.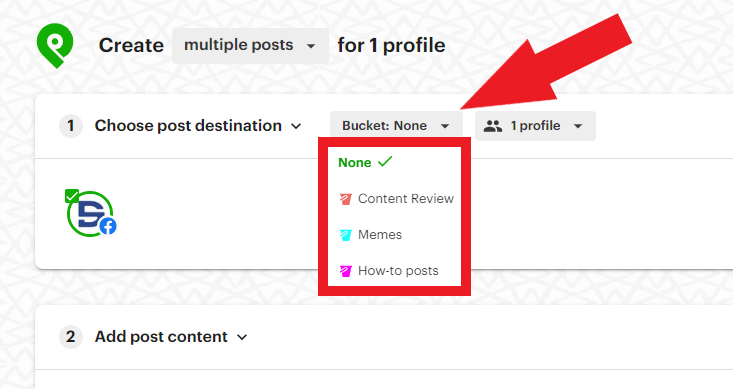 6) Add your posts to your queue or save them to your Bucket.

But what if you want to combine Post Planner's powerful content curation features with bulk scheduling?
Here's how you can post a BUNCH of content that's proven to engage your audience at scale :
1) Go to the "Content" tab.
2) Use these filters to search for different types of content:
Curate from social media - Find the top-performing content across social media.
Find images, vids, and gifs - Search through a vast library of free visual content.
Curate from blogs - Upload posts from your favorite blogs to share.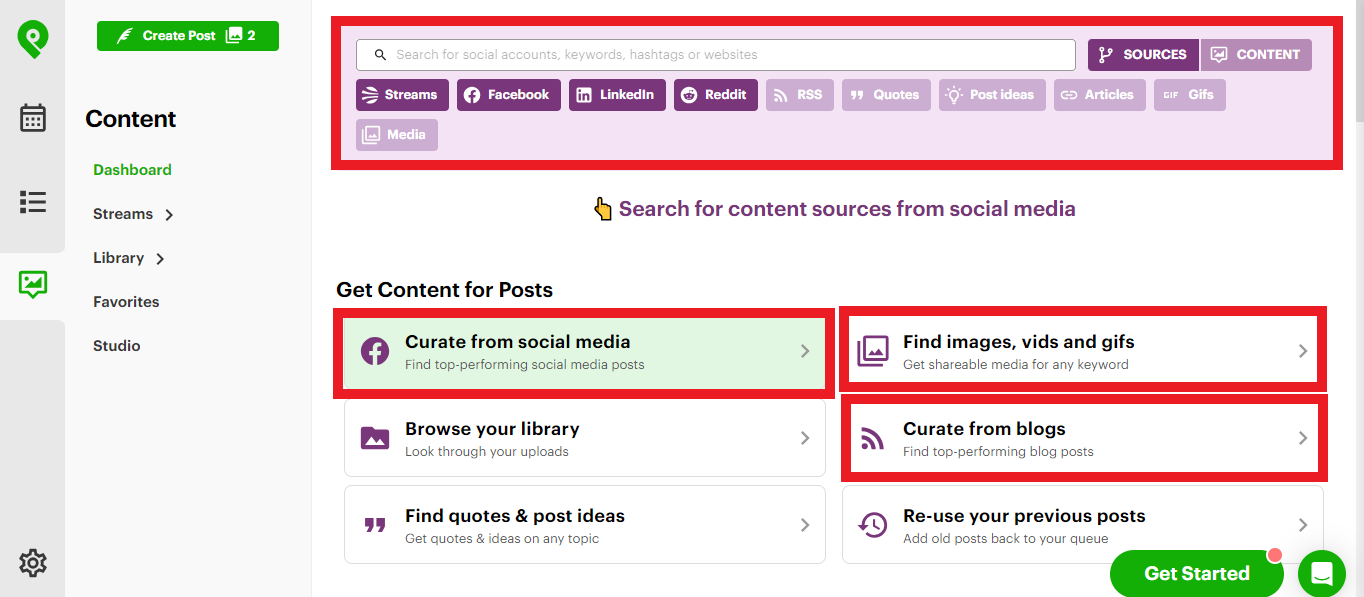 3) Add the content you want to post. And keep adding content until you're done!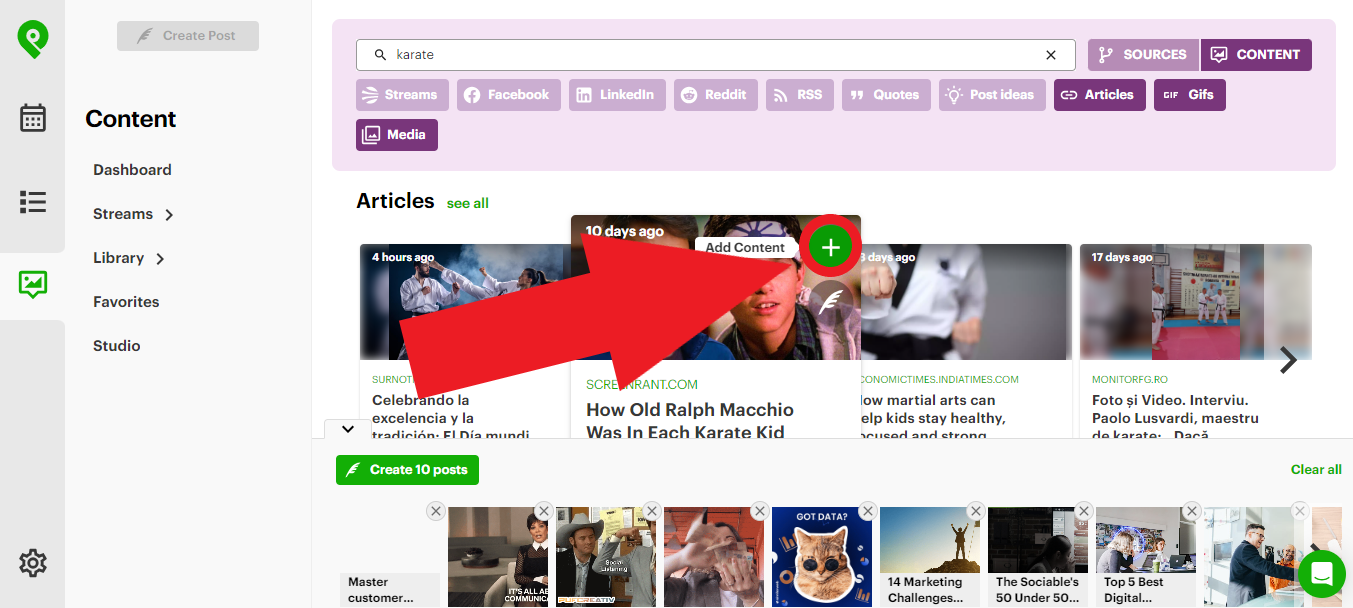 4) Click "Create [#] posts" when you're done selecting your content.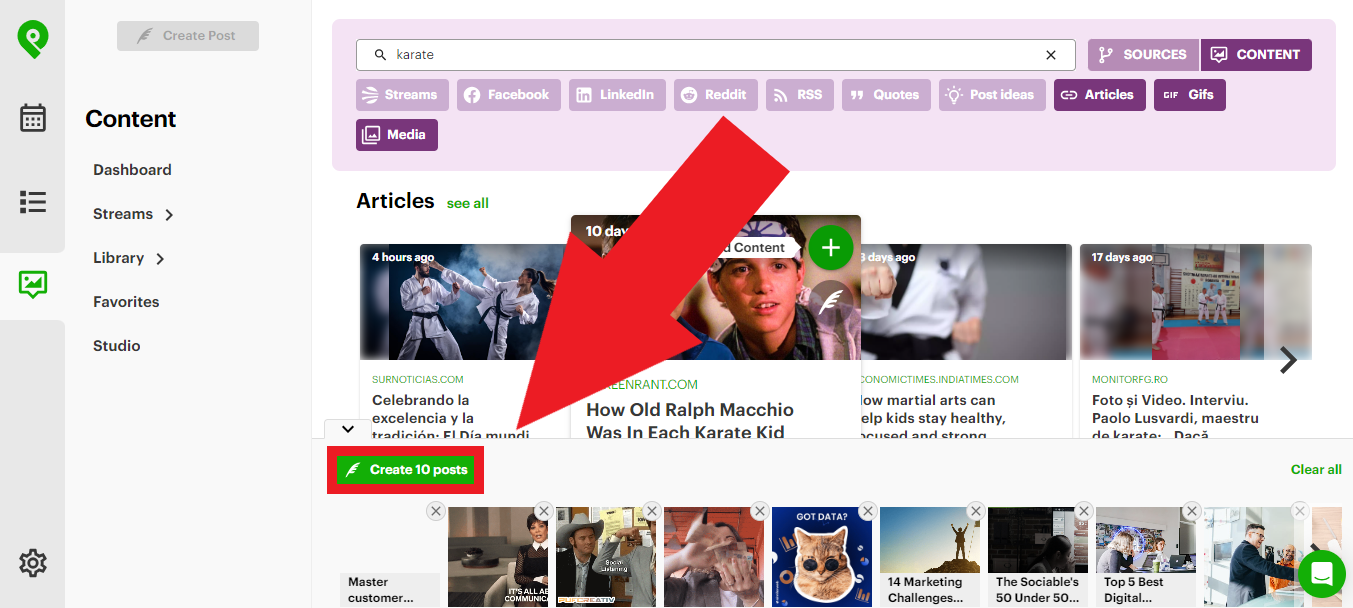 5) Customize your posts with captions, order them, and add them to your queue or Bucket!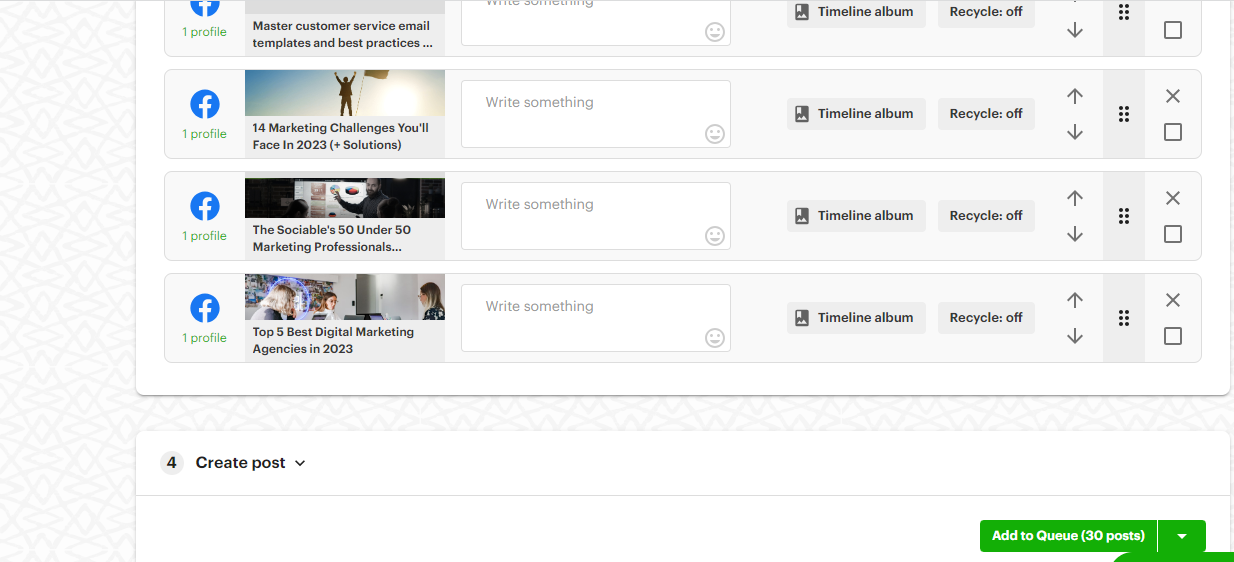 How to schedule recurring Facebook posts
Finally, make sure you're recycling content that performs well on Facebook.
Post Planner helps you identify great posts, but you'll still have some posts that knock it out of the park.
When you do, recycle those posts for future use.
It's like getting 2 posts for the price of 1!
When creating a post, click the recycle icon, then choose how often you want the post to cycle back through your plan.

Post Planner will do the heavy lifting and make sure it gets posted when you want.
As a side note, you don't want to recycle a post too frequently.
For example:
Posting the same post 7 times in a week is OBNOXIOUS.
But posting the same great content 2-3 times a year is SMART.
3 Key Facebook post scheduling tips
Still learning how to post content that gets engagement?
These 3 scheduling tips will help you maximize your time AND effectiveness on Facebook:
Tip #1: Schedule your posts when your audience is most active
Your posts will only get Likes if your followers see them. And your followers will only see your posts IF they're on Facebook around the time that you post!
So you need to post when they're online!
This will take some trial and error.
But you should experiment with posting on various days at various times.
Then, you can look back at your past engagement to determine the BEST times for you to post.
Every audience is different, so don't take advice from others without testing the results for yourself.
Tip #2: Be consistent
Scheduling your posts allows you to have a consistent presence on Facebook.
But you have to actually schedule your posts to be posted throughout the week to take advantage of that!
I recommend taking at least one day out of every week to schedule your posts a week in advance. But Ideally, you should queue over 2 weeks of content at a time to save yourself even more time!
Remember: We're trying to avoid those last-minute posts that cause unnecessary stress and lower-quality content.
Tip #3: Don't overdo it
Just because Post Planner gives you the POWER to automate a limitless queue of content...
DOES NOT mean you should schedule 20 posts to be posted per day on each platform!
Ideally, you post 1-3 times per day. Anything more could annoy your audience!
The 3 pillars of a great Facebook Post
Now that you know how to use Post Planner to create a fantastic content schedule, let's make sure that you can create and identify great content.
The most important thing to remember is that your followers look at your content because they WANT something from you.
For example, they may want to learn, connect, be entertained, or purchase something.
Your content will be successful if you can determine and meet those viewers' needs by following the 3 pillars of great content:
Relevant

Valuable

Data-driven
Pillar #1: Relevant
Before you select a piece of content from one of your Post Planner content streams, ask yourself:
Is this relevant to my followers?
In other words, will the content you're selecting be relatable or exciting to them?
If not, don't select that piece.
Instead, just move on and look for something better.
If you're having trouble determining whether something is relevant, just ask yourself if you would benefit from reading it.
If you would, your followers will too.
It's OK to post an irrelevant post every so often.
For example, a Christmas post or a silly meme now and then is OK.
Just don't turn your business page into a meme account!
Pillar #2: Valuable
Secondly, ask yourself:
Does this content offer any value to the viewer?
Value forms the core of all social media content.
If your content is valuable, you'll get views and engagement.
If it isn't valuable, your page will stagnate.
If you find a piece of content that taught you something or helped you in any way, that's a good indication that it's valuable.
It'd probably help your followers as much as it helped you!
The more often you can post valuable content that genuinely helps your followers, the more growth you'll see.
Pillar #3: Data-driven
Finally, great content is data-driven.
What does that mean exactly?
Data-driven content means that you have reason to believe content will perform well based on past performance.
In other words, if it worked for someone else, it'll probably work for you too!
Post Planner makes finding data-driven content easy with their star ranking system.
Each post in your content streams is ranked with 1-5 stars.
More stars mean that Post Planner believes it'll do well based on its past performance.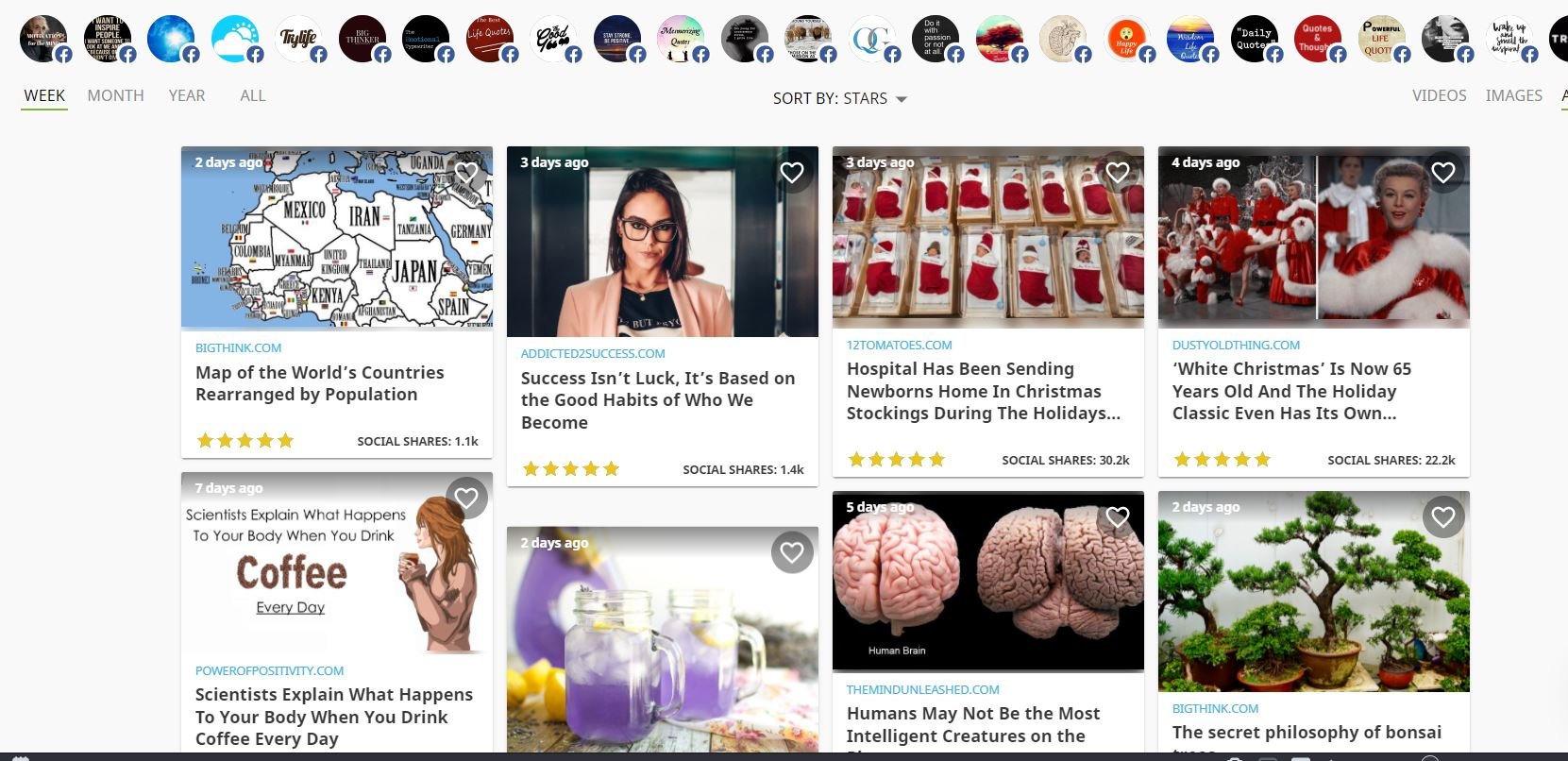 You can filter results by stars (like I have here) and find excellent, data-driven posts extremely easily.
Frequently asked questions about scheduling Facebook posts
What types of content can I schedule on Facebook?
You can schedule various types of content on Facebook, including text posts, photos, videos, reels, events, and links.
Whether you want to share articles, promotional materials, or multimedia content, you can schedule almost any type of content to reach your audience at the right time.
Does Facebook penalize posts scheduled by 3rd party tools?
No, Facebook does not penalize posts scheduled through third-party tools. However, it's essential to choose a reputable scheduling tool that complies with Facebook's policies (like Post Planner).
How often should I post on Facebook?
The frequency of your Facebook posts depends on your audience and your content strategy. As a general guideline, posting 3-5 times per week is a good starting point.
However, it's crucial to maintain consistency. Regular posting keeps your audience engaged, but quality always trumps quantity. Monitor your Audience Insights to understand when your audience is most active and adjust your posting schedule accordingly.
How do I automate Facebook posts?
You can use 3rd party tools like Post Planner or you can use Facebook's Meta Business Suite.
Meta Business Suite allows you to schedule and view your Facebook data in one place.
But if you're looking for more powerful automation features, Post Planner is the way to go.
Ready to start scheduling Facebook posts?
Have you decided how you're going to schedule your Facebook posts?
Start your free Post Planner trial to remove the headache of posting on social media.
You'll be glad you did. 😉
Let us know in the comments below!