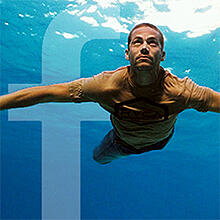 Graph Search is hands-down one of Facebook's most powerful features.
You can research just about anything with it -- and learn priceless info about your Facebook fans & competitors.
But here's the problem: Graph Search is sooooo complicated!
And many people don't use it because of that.
Not good. Everyone should be using this wonderful tool!
I recently used Graph Search to find fan pages for an article I wrote about pages entrepreneurs should Like -- and it helped tremendously!
Below are some of the tricks I used. Hopefully these are ways Graph Search can help you too.
How to Search Facebook for PRICELESS Info on Competitors & Fans
1. Research Competitors
There are 2 main ways to search for competitors on Facebook:
Local Search
These are examples of search terms you can use when looking for local businesses:
Restaurants in ______

Cafes in ______

Seafood restaurants in ______

Gyms in ______

Clothing stores in ______

Shoe stores in ______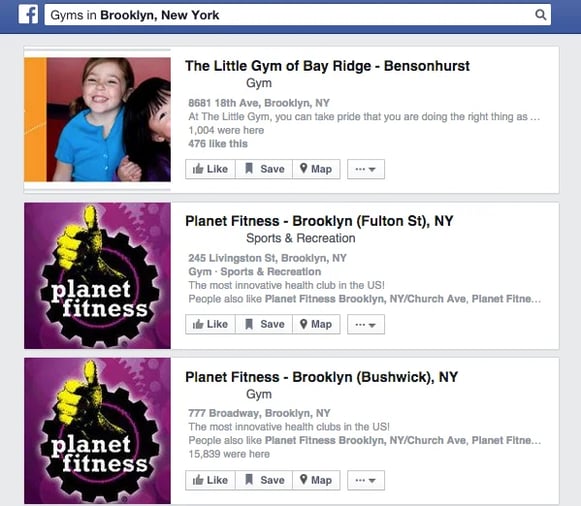 Page Search
You can also search for Facebook pages using search terms like: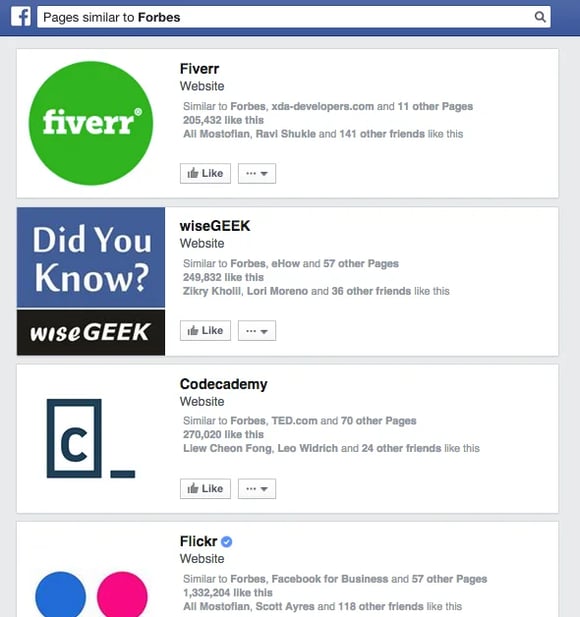 2. Search for Interests
Most of your fans have many interests -- and they make these interests public on Facebook.
So why not use the interests of your fans to appeal to them with certain kinds of content?
>> Click to Tweet <<
For example, if you know they like rock climbing & scuba diving, ask questions like:
When was the last time you went rock climbing?

Rock climbing or scuba diving?
Asking questions is a great way to start conversations on Facebook. And you can use Graph Search to learn more about the interests of your fans.
Check out these search term examples: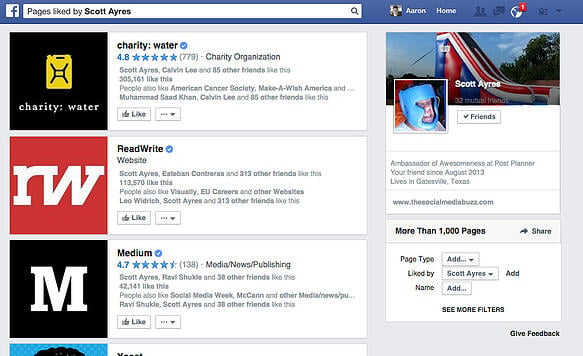 Or this one: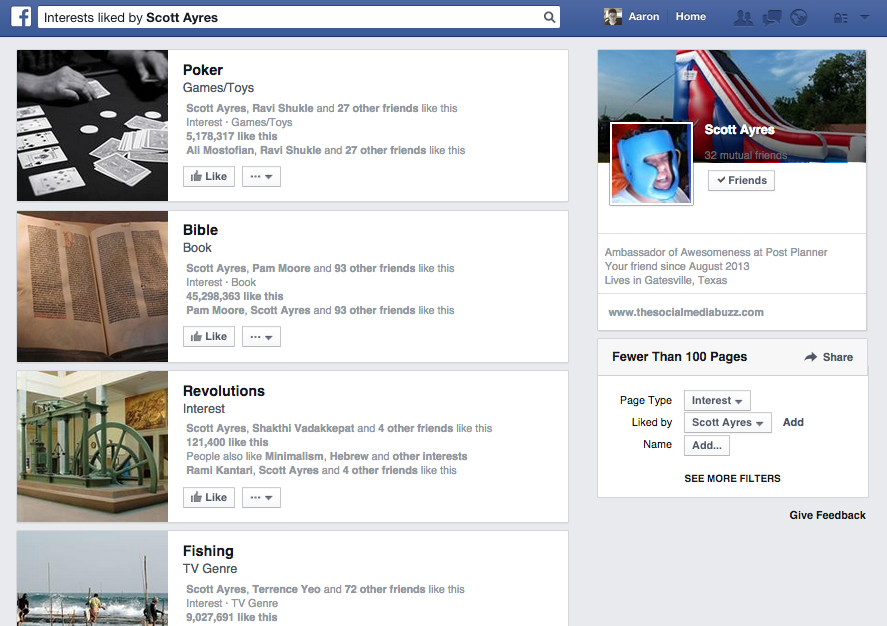 3. Search for Groups
Facebook groups provide great ways to show off your expertise & strengthen your brand.
>> Click to Tweet <<
Use this search term to find Facebook groups relevant to your business:
_______ (insert name of friend) groups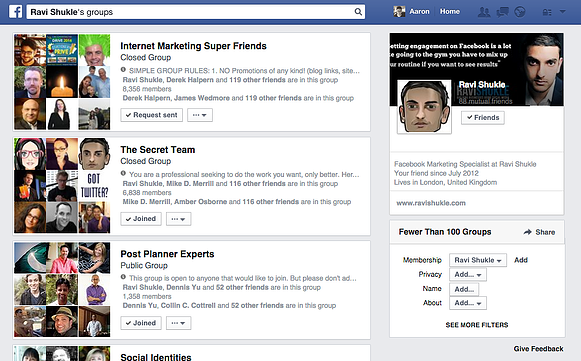 And this search term will show you the Facebook groups your friends have joined: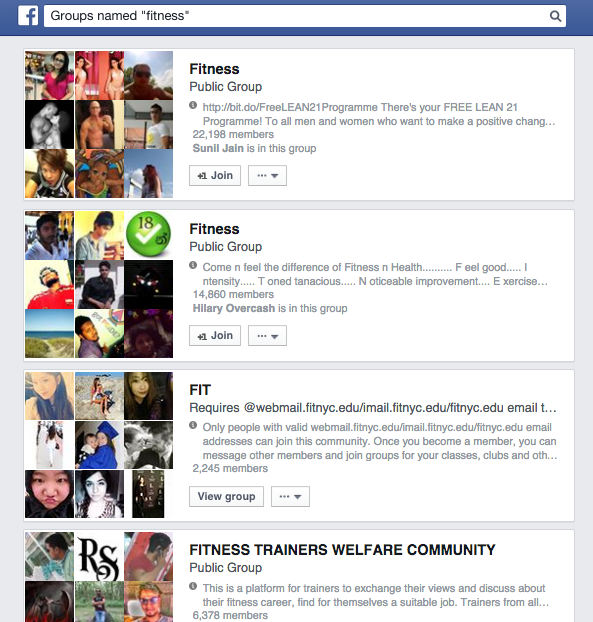 Graph Search will show you group names that contain the keyword you searched for.
4. Connect with Others
Facebook's not just for marketing your products.
It's also a great way to connect with people who have the same interests as you. And Graph Search can help you find people with similar interests.
>> Click of Tweet <<
Try using the search term: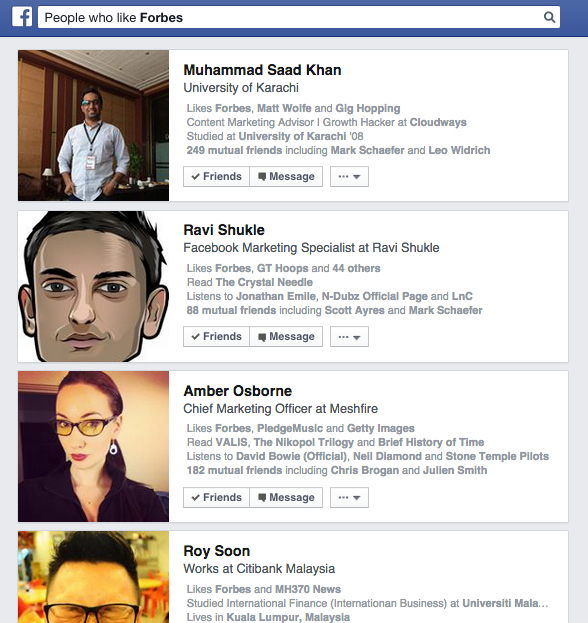 Key Takeaway
There's so much data about your fans & competitors available on Facebook -- and you can easily create content based on this info.
In addition to all the use cases above, you can also use it to target Facebook ads toward audiences you haven't reached before!
So what about you? Have you used Graph Search to research your competitors & fans?
If so, what search terms worked best for you?