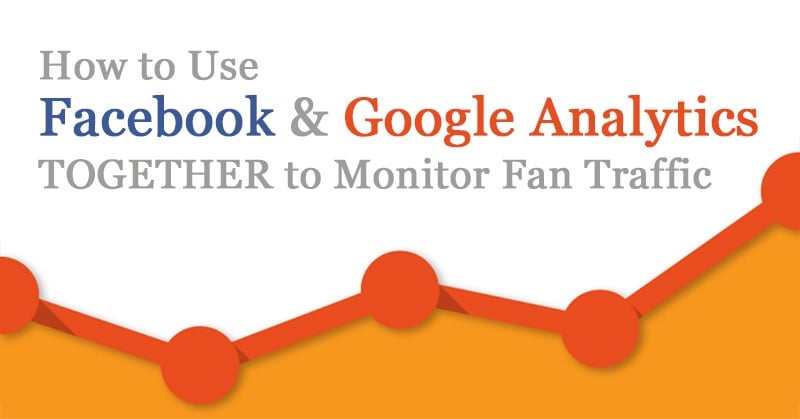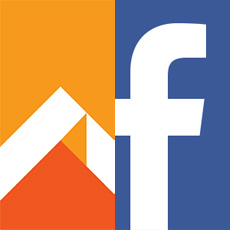 Ever look at your Facebook insights and feel like something's missing?
Wish you had the ability to track things beyond the Likes, shares and comments on your posts?
You do!
You just need to combine your Facebook Insights with Google Analytics. Using them together, you can see exactly what's happening on your fan page AND your website!
It's a super combo!
And believe it or not, setting it up is fairly simple -- even if Google Analytics scares the pants off you.
In this post, I'll show you how to set it up. And by the end, you'll be able to see:
who's visiting your website
who's clicked through to your landing page
who wants to know more about you
Let's get started!
>> Click to Tweet <<
How to Use Facebook and Google Analytics TOGETHER to Monitor Fan Traffic
Goals give you the ability to measure your progress
If you want to go beyond simply measuring traffic, then you'll need to set up Goals in Google Analytics. Without clear goals, you can't measure your progress towards (or away from) your desired objectives.
If you've balked at going past GO with Google Analytics -- thinking it's way too involved -- relax!
The process isn't as difficult as you think. Follow these simple steps and you'll be rockin' it in no time:
1. Identify your Goal
When people come to your website, what do you want them to do?
Sign up for your mailing list?
Purchase a product?
Submit a lead generation form?
All of the above?
Whatever it is you WANT visitors to do will define your Goals in Google Analytics. (How simple is that?)
All you will need is one URL.
2. Determine the URL of the landing page for your Goal
Do you have a "thank you" or "confirmation" page or for your goal(s)? That is the URL you will need to use in Google Analytics.
If you don't already have pages like the ones I mentioned above -- now is the time to add them.
Most email list services give you the option to route new subscribers to a pre-configured page that moves them along the mailing sequence -- thanking them for subscribing and letting them know what to expect next.
You can choose to use ready-made templates or you can design your own.
Either way, you need a destination URL to get going -- and the effort is WAY worth it.
>> Click to Tweet <<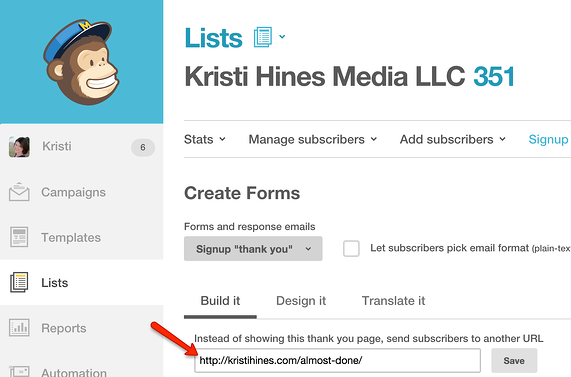 3. Set up your Goal in Google Analytics.
Access Google Analytics, choose the Account you want to set up, then click the Admin tab. Choose Goals in the View column... and you're in!
If this is your first trip to the belly of the beast, have no fear. You're going to get out alive.
First, though, you're going to teach Google Analytics a new trick. It all begins when you choose and implement a Goal.
That puts YOU in control!
The next screen allows you to choose a preset template (this won't design your page, but it does make the process easier). You should be able to locate your Goal type in the list -- if not choose Custom.
For our purposes here, our Goal is to track traffic to (and behavior around) our opt-in form for a mailing list.
Name your Goal, then make sure "Destination" is selected for the Type.
Enter your landing page URL (make sure to choose "Begins with"), configure optional settings to your liking, verify the Goal and save it!
That's all it takes. After you've been through the process a few times, you'll be able to set Goals in your sleep!
Let's keep going and find out more about the business-building features available in Google Analytics.
Campaigns help you understand who is coming from where
Campaigns allow you to track your visitors based on specific links they have clicked to arrive at your website.
This is accomplished by way of using specific parameters - UTM parameters to be precise.
For example, I use the following URL to track clicks from my Facebook Page's custom tabs (apps) to my website.
http://kristihines.com/?utm_source=facebook&utm_medium=customtabs&utm_campaign=website
Place the URL anywhere you have a clickable link or graphic and want the click to resolve to your desired landing page.
For instance, you could have a "Find out more about my work" call-to-action that sends visitors to your website's About page.
When someone clicks on this URL from Facebook, Google Analytics will be able to identify and attribute the source.
I could get traffic insights from those who clicked this link by navigating here: Google Analytics > Dashboard > Acquisition > Campaigns. Then, I click on the website Campaign.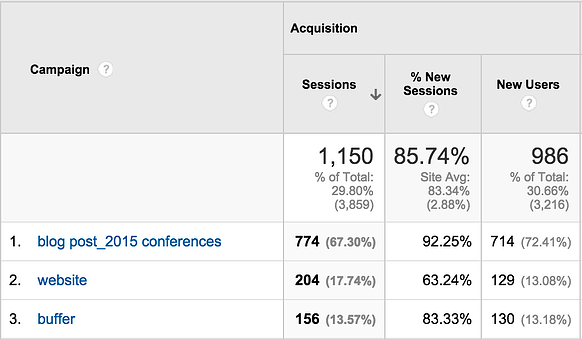 And that displays my Facebook custom tabs clicks.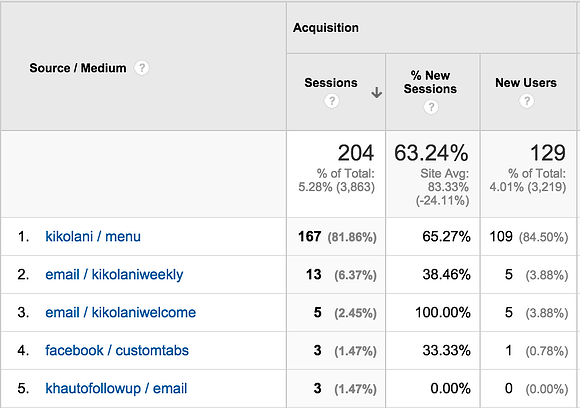 You can create custom URLs with UTM parameters for Google Analytics Campaigns by visiting the Google Analytics URL builder. Follow the instructions there to get you own tracking link.
These parameters can be particularly useful in tracking your posts on Facebook. For example, you could track the following:
Non-promoted link posts
Non-promoted photos
Promoted link posts
Promoted photo posts
You can effectively get as specific as you want to associate clicks from certain links on Facebook to your website to see which ones drive goal completions.
When you find a certain combination that's working like a charm -- milk it! When you see something that's not working -- change it or stop it! This allows you to keep your OPINIONS out of the way and make adjustments based on real data.
The main thing to remember with custom campaign UTM parameters is that the parameters must be exact. If you use Facebook, facebook, and facebook.com as utm_sources, they will show up as three different sources in Google Analytics.
The same goes for Campaigns: If you use "Website" and "website" you will have two separate campaigns. Again: Every parameter must be exactly the same before it can track and report accurately.
Segments allow you to hone in for a closer look
Maybe you sell sunscreen and other sun-related products. You want to know how many people who visit your website (after clicking on a link from Facebook) are from Florida versus how many are visiting from New York.
No problem -- once you enlist the help of Google Analytics.
Segments allow you to view all of your Google Analytics data based on certain specifications. To set up a segment, you would click on the All Sessions box in your dashboard, and then click the red New Segment button.

You would then name your Segment and use Advanced > Conditions > Source > Contains facebook.com. If you wanted to further segment visitors (for instance) by U.S. state, set that up under Demographics > Location > Region > exactly matches.
How much fun can you have coming up with ways to segment and view your audience? LOTS of fun.
Once you get the hang of it, you'll wonder why you waited so long to get with the program.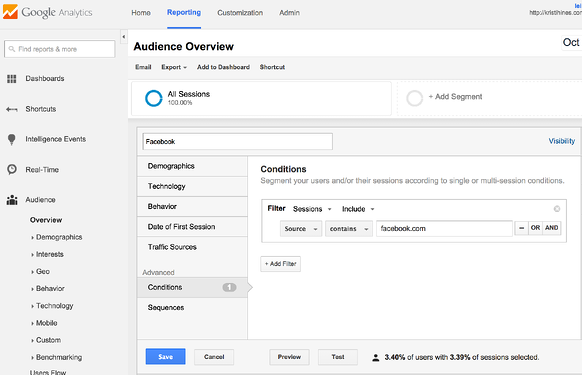 That little trick (by the way) gives you Google Analytics data for your Facebook traffic and compares it against the rest of your website's traffic.
Can you think of ways that information may come in valuable? Where to place some ad or boosted post dollars, perhaps?
How cool is that?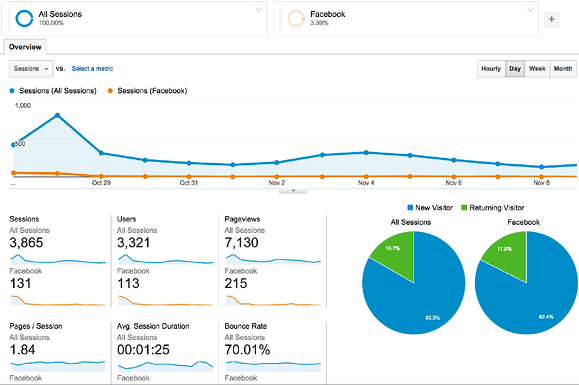 You can use Segments to compare one traffic type against another -- examples include your Facebook traffic against your Twitter traffic, your Facebook traffic against your search traffic... and more.
The data tells you how Facebook visitors stack up in terms of time on site, bounce rate -- and most importantly -- goal completions.
Goals are markers you can use to gauge the prospect's journey from awareness to interest to desire. Goals help prospects become customers and clients.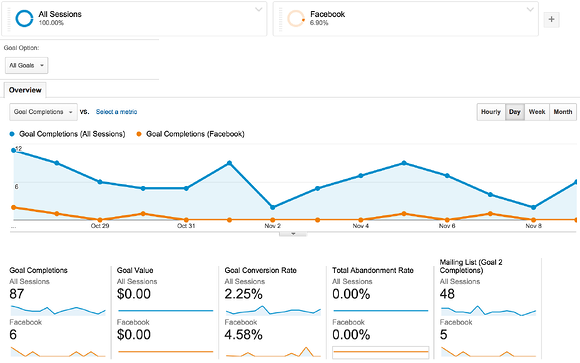 Segments allow you to review all of your Google Analytics data based on the traffic specified in the segment. After you set up your segment, study your new treasure chest of Google Analytics reports to learn more about your Facebook traffic's demographics and visitor behavior on your website.
>> Click to Tweet <<
Conclusion: Facebook & Google DO work together!
Goals, Campaigns and Segments can leverage the awesomeness of Google Analytics to reveal a ton of valuable information about your Facebook traffic.
They take you beyond the standard reporting available from Facebook Page Insights.
Do you agree?
What is your experience with using Google Analytics to gather information about your website traffic originating from Facebook? Use the Comments to share your strategies and the insights you've gained.
Then get back to your analytics experiments. Your business will be the better for it!