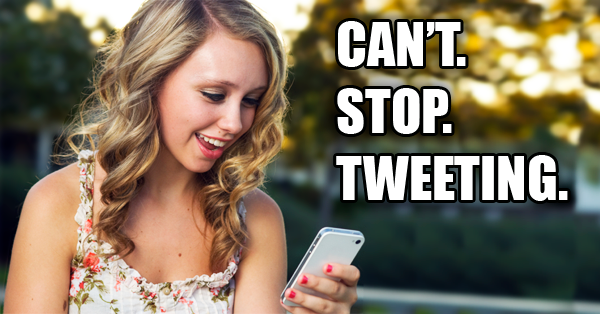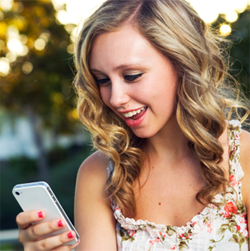 2 cups of coffee per day... do you drink more or less?
Did that get your attention?
If so, you're going to love this post!
Since I started tweeting in 2009, I've been asking questions like this to spark conversations with my followers.
It just makes the conversation more personal & fun.
And it gets a big response.
Sure, I still tweet news & tips that provide value for my followers. But questions are what keeps them engaged -- along with the fact that I reach out to people from all walks of life.
And I encourage them to reach out to me!
How do I do it?
How do I come up with questions to ask my Twitter followers?
How do I find engaging ones that are more likely to get a response?
What if I told you that the heavy lifting has already been done for you -- and all you have to do spend some time tweeting?
Sound to good to be true?
Well, it IS true -- and this post will show you an awesome way to find engaging content for your tweets.
How to Write Awesome Tweets that Followers Actually Reply To
If you've never heard of our app Post Planner, then you've probably never used our Status Ideas Engine.
The engine provides lots of snappy content developed by our social media team.
Categories include:
Quotes
Questions
Trivia
and many more
In fact, there are over 10k status ideas in the engine -- and we add about 200 new ones every day!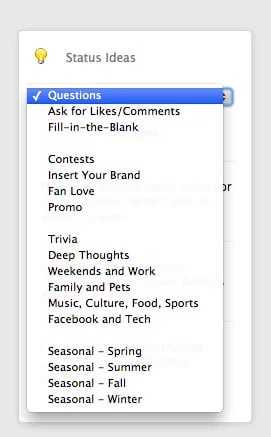 With a few clicks you can find an idea to share on Twitter, Facebook & even Google+.
Here's how I use the status ideas engine
Just follow these steps.
Your account will be ready with just a few clicks.
2. Click "Status Ideas" at the top right
This opens the bubble where you can pick a category for your status idea.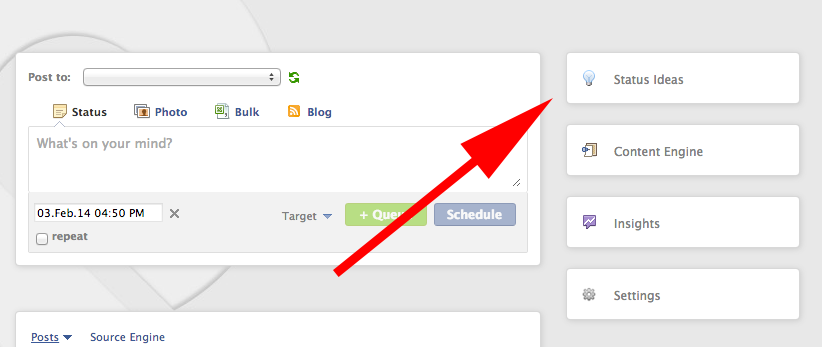 3. Choose from the list of categories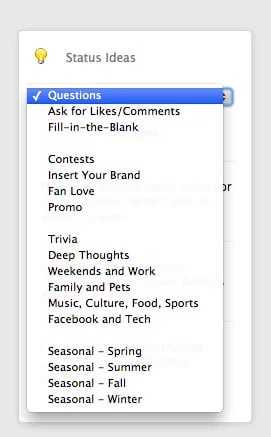 4. Shuffle through the status ideas
Do this until you find an great idea (just click "See More").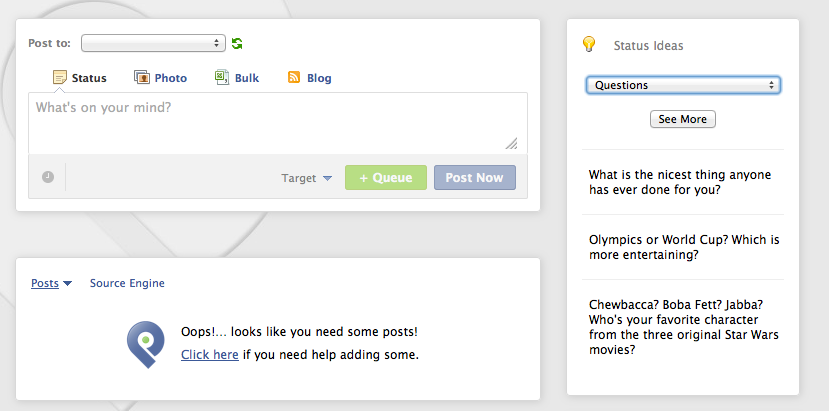 5. Choose a status!
When you see a status idea you like, just click it.
Then you can use the Post Planner app to schedule the status to post on your Facebook page.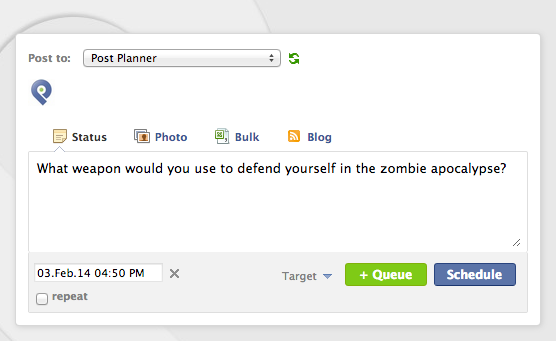 6. To post the status on Twitter, just highlight & copy it, then head over to Twitter. :)
And that's it. You're DONE!
Awesome, engaging Twitter content!
I told you it was easy. ;)
And yes, you CAN get Status Ideas for FREE
If you're not ready to sign up for a Post Planner plan to get full access to the Status Ideas Engine, no problem.
You can still use the limited version on our website.
Just CLICK HERE to check it out
With this FREE version, you can't access ALL the categories -- but you still have thousands of questions, fill-in-the-blanks & seasonal posts to help jumpstart your Twitter engagement.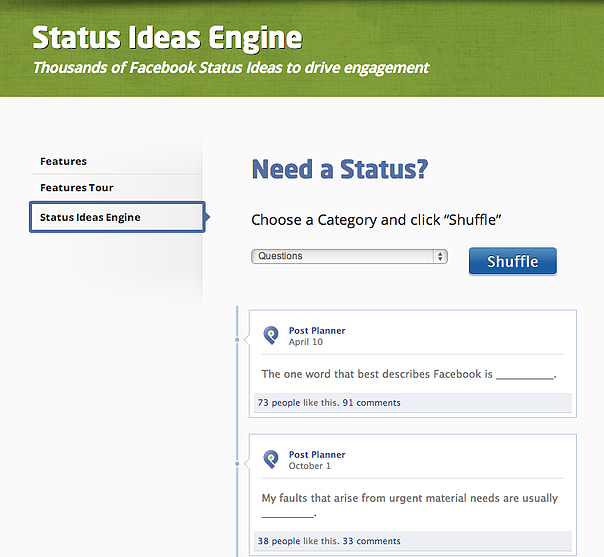 And yes, you WILL soon be able to post to Twitter from Post Planner too.
Were working on that now. ;)
More than 10,000 status ideas to choose from
To give you an idea of the wide variety of content available in the Status Ideas Engine, here are some examples I just pulled from the database:
As you can see, the Status Ideas Engine helps save you time when brainstorming content while also letting you personalize tweets from your business.
Over to you now
How do you find content for Twitter?
Please share your secrets in the comments below.