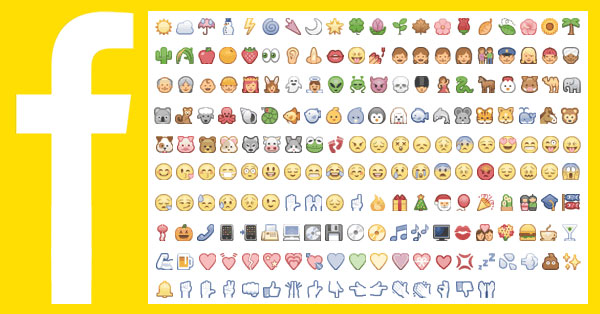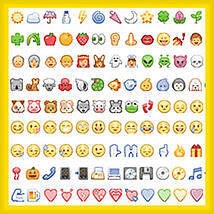 Facebook is powerful... REALLY powerful!
And many of Facebook's best features go completely unnoticed.
Granted, Facebook does make it a bit difficult to find & navigate some of these tools.
Interest Lists, for example -- did you know you can create Facebook lists? Many people don't.
So since Facebook hasn't done a great job telling everyone about some of these cool hidden features, I decided to write this blog post to show you some of these tragically under-used gems.
So here are 9 lesser-known Facebook features that really make the site worth using!
9 Lesser-Known Facebook Features You're Probably Missing
1. Interest Lists
Do you want full control over what you see on your Facebook news feed?
If so, start sorting friends & pages on custom Facebook Interest Lists. They're also a great way to organize the stuff you need to keep track of every day.
Visit this Facebook link to start an Interest List: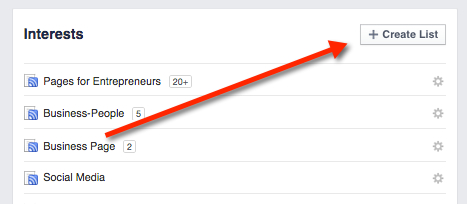 Next select pages to add to your new list: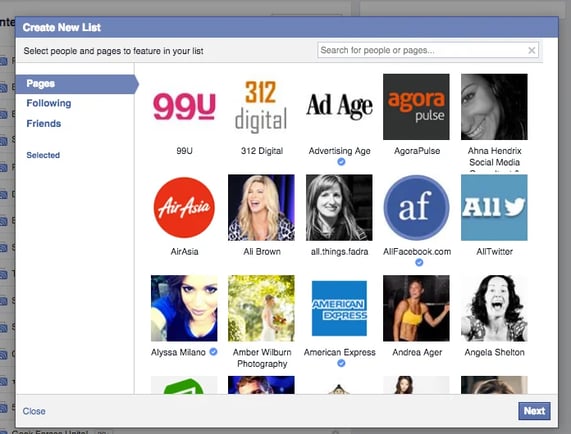 Now just name the list & you're good to go. You can access lists on the left side of your Facebook home page.
To add a page to an existing list, visit the page, hover over the Like button & click "Add to Interest Lists" in the dropdown menu.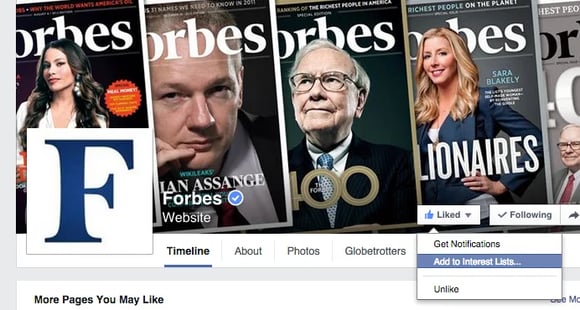 And if you want to quickly follow some awesome Facebook Lists, check this post out:
2. Get Notifications
This feature sends you a notification when a page or profile posts an update. You won't miss a single post!
>> Click to Tweet <<
For a page, you'll find "Get Notifications" under the Like button: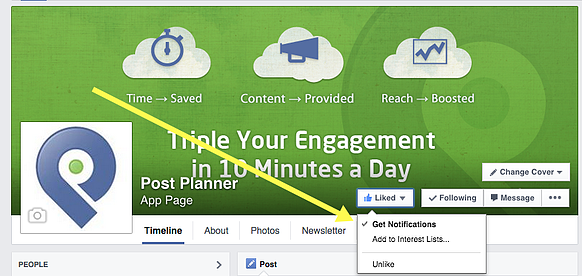 "Get Notifications" is in the Friends dropdown menu on a profile: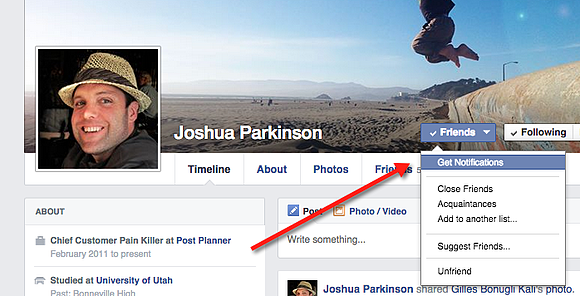 3. Follow
You don't always have to be somebody's official friend to see what they post on Facebook. Sometimes you can just follow the person.
And if their profile is open to the public, you'll be able to engage with their posts.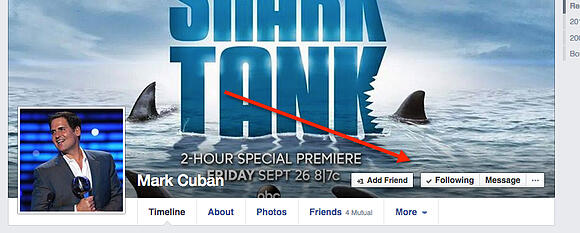 4. Unfollow
Do you have friends who post lots of stuff that you're not interested in?
Don't unfriend. Just unfollow them to get that content out of your news feed.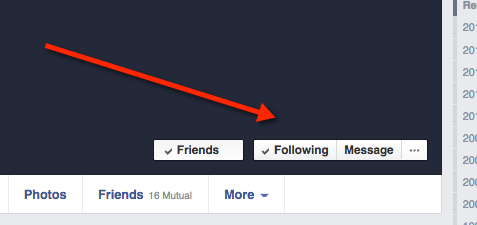 5. Hide Posts
Here's how to prevent a page's posts from appearing in your news feed: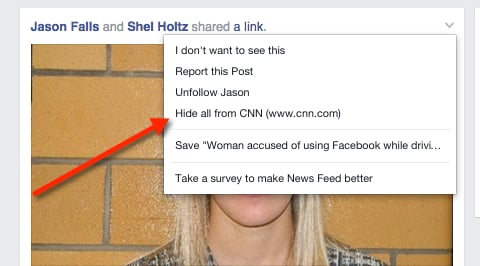 6. Embed Posts
No more screenshots... did you know you can embed actual Facebook posts onto your website & blog?
>> Click to Tweet <<
And it's a lot easier than you think. Use the Facebook embed code on your website.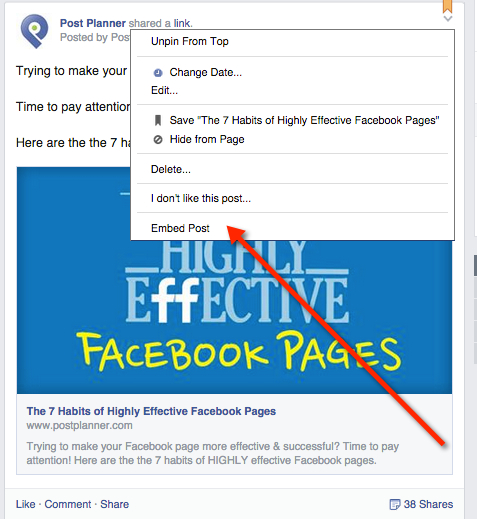 Heres' what it looks like when embedded:
7. Graph Search
I love Facebook's search bar. I've used it to conduct some pretty great research.
You can search for competitors, learn about your fans & find groups to network with in your industry.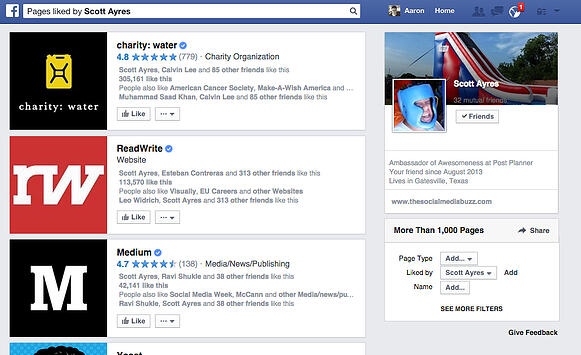 Learn more about Graph search here:
8. Save
You don't have to read everything you see, when you see it on Facebook. Now you can save links for later.
The Save feature lets you set aside articles & other links to revisit some other time.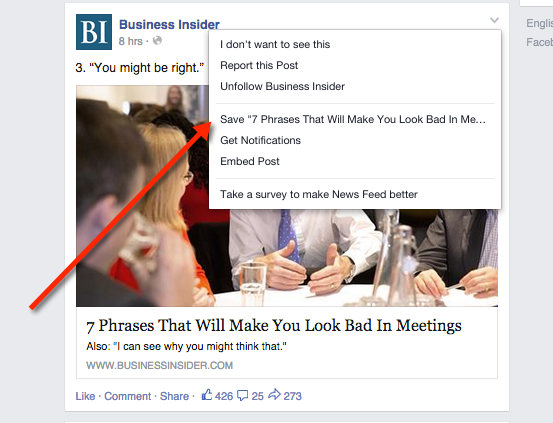 And it's easy to access the saved links later: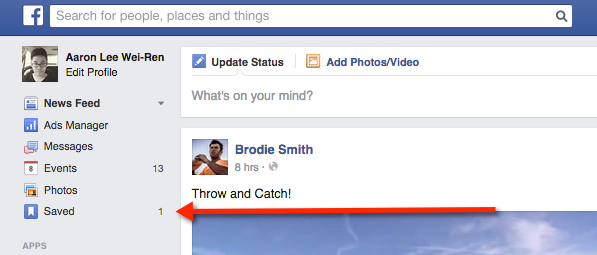 9. Emoji
I love to add emojis to comments I post on Facebook. It makes my posts stand out in the crowd.
>> Click to Tweet <<
But remembering every emoji is hard. This Facebook emoji cheat sheet can help: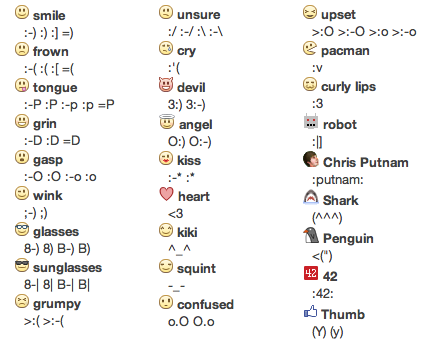 What's Your Favorite Hidden FB Feature?
I'm sure a few awesome Facebook features were left off this list.
And it wouldn't feel complete without your contribution anyway. :)
Please post your favorite "hidden" Facebook feature in the comments below.